Family Affairs teasers: September 2020
In Family Affairs teasers September 2020, everyone believes that Riya is dead when she goes missing. The cops detain the Shrivastavs as the prime suspects in the case. Later, Riya becomes Sarla's worst enemy when she compels Shanti into making her the sole beneficiary of the Shrivastavs' assets. Sarla has been planning to grab this wealth for along time. Riya's pregnancy is also in danger.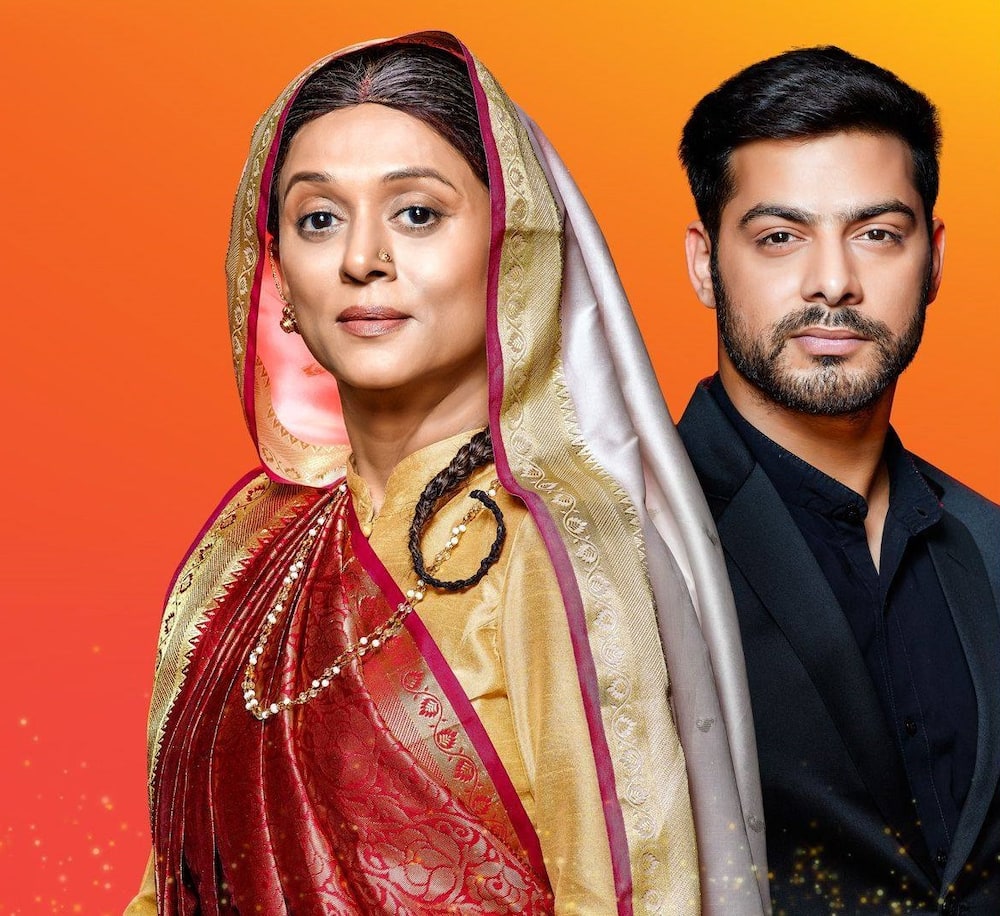 Riya, an adorable young woman, stands up against her narcissist in-laws and transform the oppressive traditions in her husband's family. Her husband is torn between their love and believing the manipulative lies about his wife from his relatives.
Family Affairs September 2020 updates
The political games between Shanti and Sarla will leave crack your ribs. Who will win the elections? Here are the teasers of the exciting episodes that will air in September.
Shivam signs a contract from hell
He gets into an agreement that brings tears to his entire family. Who is he helping to escape a criminal record at his family's expense?
1/09/2020: Tuesday (E 559-560)
Kaushalya is shocked that Shanti Prasad wants her to marry his business partner, Tilu, against her will. Later, Shanti Prasad informs Kaushalya and Raghav that Shanti has ran away with his money. At the same time, Shanti protects Pari from a stranger who attempts to snatch her bag.
2/09/2020: Wednesday (E 561-562)
Shivam and Riya dance together while Nimmi and Rani apply on Tilu haldi that has impurities. Riya confronts Shivam as soon as she discovers that he signed a bond behind her back. The couple agrees to relocate from Bangkok without informing their families. Meanwhile, Shanti and Pari fail to get Pramod out of jail.
3/09/2020: Thursday (E 563-564)
Kaushalya's attempts to run away from Shanti Sadan hit a dead end, while Shanti helps Shivam to escape after Riya begs her to get them out of the mess they are in because of the bond. Later, the goons pursue Shrivastavs for rescuing Pramod.
4/09/2020: Friday (E 565-566)
Shivam risks his life to save Shanti the cops hunt them down. The Shrivastavs travel to Bangkok as soon as they learn that Shivam is critically ill, and his wife discloses to the inspector that Shivam fooled her into signing the contract.
5/09/2020: Saturday (E 567-568)
Sarla sets Shanti and Riya against each other, and she also dares Riya to break ties with Shivam by removing her mangalsutra. Riya shocks the Shrivastavs by refusing to stay with Shivam; therefore, Raghav instructs her to leave the hospital. Meanwhile, Pari records a video.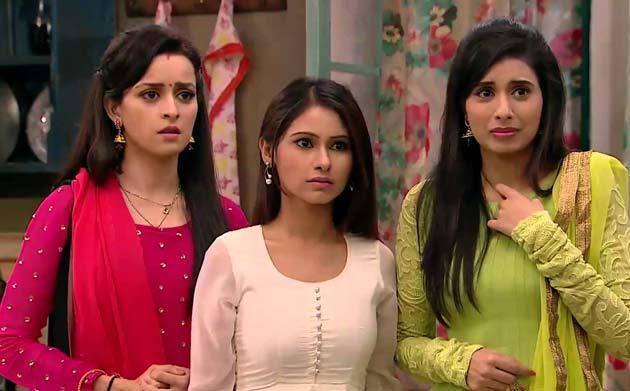 READ ALSO: Deur Dik en Dun teasers: September 2020
Is Riya dead?
Her death comes as a shock. Is this her plan to get back at Shanti or someone else's doing? Shanti and her family are behind bars because they are prime suspects of the alleged murder.
6/09/2020: Sunday (E 569-570)
Shivam break ties with his in-laws because Riya insulted his family, and the Shrivastavs are taken aback by what they find when they return home. Shanti Devi has insufficient evidence to prove to the police that Riya is alive; therefore, the entire family is arrested and accused of murder.
7/09/2020: Monday (E 571-572)
Lallah Singh files a lawsuit against the Shrivastavs because he believes that they abducted his bride. While the cops torture Shanti, Nimmi tells the cops that she is the murderer so that her family is set free. Shivam informs the police that Riya is alive and posts bail for his family to rescue them from staying in jail, and he notifies the police that Riya is alive. Shanti begs Shivam to look for Riya
8/09/2020: Tuesday (E 573-574)
While he is searching for her, the inspector threatens Shanti that her family will be locked up in prison again until their daughter-in-law is found. On the other hand, Shanti refuses to sign Sarla's document and continues to pressure Shivam to look for his wife.
9/09/2020: Wednesday (E 575-576)
Shivam finds Riya, and he informs her that his family is being accused of killing her. Riya gives Shanti some conditions in exchange for her to come back home. While the police arrest Nimmi, Kaushalya, and Raghav, Nimmi threatens to commit suicide, and Shanti returns home accompanied by Shivam's wife.
Shanti makes Riya the sole inheritor of her wealth
Greed and ambitions bring out the inhuman side of Sarla. She is shocked to learn that Riya will own valuable properties from Shanti.
10/09/2020: Thursday (E 577-578)
Shanti announces that Riya will be the only heir of the Shrivastavs' wealth, and Sarla is upset with Shanti's decisions. Lallah Singh slaps Amit for lying to him. At the same time, Riya gives Shanti documents for her to sign.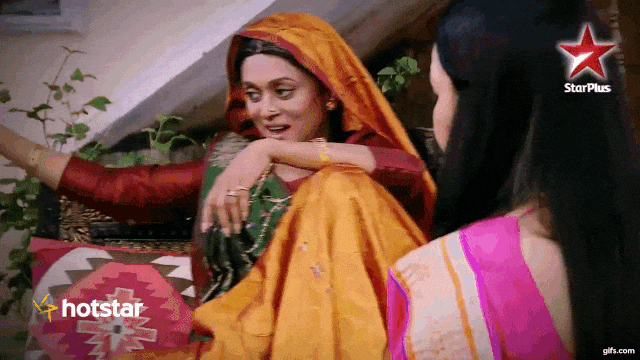 READ ALSO: Uzalo teasers: September 2020
11/09/2020: Friday (E 579-580)
While Riya demands Shanti to sign the papers, Rani confronts Lallan Singh for throwing Amit out of the house forcing him into marriage and throwing him out of the house. Shanti requests the attorney to prepare her will, and Riya commands Shanti to sign the legal documents if she requires her to sign the affidavit.
12/09/2020: Saturday (E 581-582)
Rani slaps Amit and leaves the house because of unfaithfulness, and Shanti and Riya sign the papers. People kidnap Riya and push her out of a speeding car to prevent her from arriving in court on time. The court orders the Shrivastavs to prove Riya's identity within 15 days.
13/09/2020: Sunday (E 583-584)
Riya is shocked when her identity documents go missing. Shanti had requested her to submit to the court in the next hearing. The Shrivastavs help her to search for them in vain. Later, Preeti shows Sarla the stolen documents.
14/09/2020: Monday (E 585-586)
Sarla admits to Amit that she connived with Preeti in stealing Riya's documents and she also assigns him to spy on Riya and Shivam. Amit hires a school clerk to help him to achieve his plans. Later, Riya visits the college to request new documents.
Shanti and Sarla compete for the same political post
The election campaigns kick off with a bang. The battle will be exciting because, besides the blood ties between the aspirants, both of them are wise and strong women.
15/09/2020: Tuesday (E 587-588)
While Riya is looking for new identity documents, Shanti agrees to represent the Tawa party after the party's embers endorse her to run for a legislative seat. Meanwhile, the Belan party picks Sarla as their candidate. Later, Riya is surprised when Bunty fails to recognize her.
16/09/2020: Wednesday (E 589-590)
Riya informs Shanti that she could not find her documents and Shanti goes on a hunger strike to manipulate Sarla into withdrawing from the political contest. Later, she asks Nimmi to start her election campaigns. On the other hand, Riya assures Pari she will help Shanti win the elections and also prove her identity.
READ ALSO: Isibaya teasers: September 2020
17/09/2020: Thursday (E 591-592)
Shanti assures Amit that she quit her hunger strike if Sarla gives in to her demands. Kaushalya confronts Sarla has refused to be intimidated. Meanwhile, Pari plots to harm Riya.
18/09/2020: Friday (E 593-594)
Finally, Sarla withdraws her nomination, and Riya informs her that someone took her name out of the ration card. Later, Riya pretends to support Sarla by encouraging her to contest in the elections to protect the Shrivastavs from Sarla's plans.
19/09/2020: Saturday (E 595-596)
Shanti is depressed because of Kaushalya's support. Kaushalya asked Nimmi to sell her ornaments to sponsor Shanti's campaigns. Later, Shanti breaks all ties with Sarla because of political rivalry and Sarla asks Riya to help her win the elections.
Will Raghav solve his family's problems?
Raghav takes his mother's side more than his sister's in most cases because she knows how to control him. Will he make a different decision on this issue?
20/09/2020: Sunday (E 597-598)
Meanwhile, Nandu loses his job for defending Preeti from a male colleague, and Rani refuses to support Sarla. Raghav is shocked to discover from Nimmi that his sister and mother are political opponents.
21/09/2020: Monday (E 599-600)
Sarla plots her mother's downfall with a lady while Nimmi cooks a plan that will help Shanti to gain sympathy from people. Riya advises Sarla to tarnish Shanti's name in her favour and request Sarla for her identity documents.
22/09/2020: Tuesday (E 601-602)
Riya exposes Sarla's plans to Shivam. He apologizes to his wife and offers to support her. Shanti suspects that Sarla is planning to make her lose the elections. Later, Nimmi informs Shanti about Shivam's job application in the railways.
23/09/2020: Wednesday (E 603-604)
Riya confides in Shivam how she plans to retrieve her documents, and Preeti destroys the documents when she threatens to expose Sarla.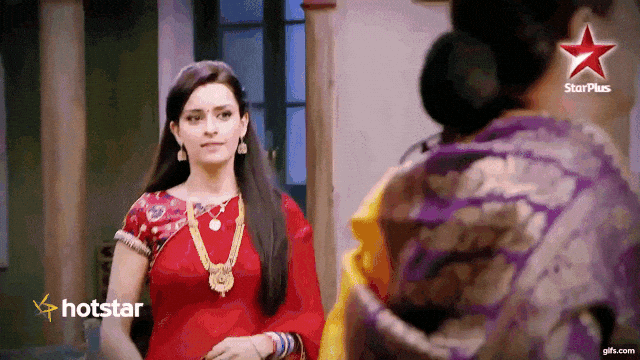 READ ALSO: Twist of Fate teasers: October 2020
24/09/2020: Thursday (E 605-606)
Sarla and her mother's relationship is destroyed when she wins the elections. Later, Shanti, Raghav and Kaushalya are found guilty of Riya's murder. Nimmi breaks her relationship with Shivam after the judge passes out the ruling.
25/09/2020: Friday (E 607-608)
Shanti advises Raghav and Kaushalya to appeal the case in the high court, and Nimmi throws Riya out of the Shrivastav house. Later, Riya informs Sarla to take Shanti's advice to safeguard her loved ones from the death sentence.
26/09/2020: Saturday (E 609-610)
Nimmi feels uneasy living with Riya and Shivam in the house, and she also finds a way to help her family. Preeti instructs men to abduct Girish, and she is determined to make the Shrivastavs pay for their wrong deeds. Meanwhile, Raghav finds out about Shanti's appeal in the High Court.
Will the Shrivastavs escape the death sentence?
Death hovers on the heads of the Shrivastavs. Even though they can appeal the case, this might only buy time before they are killed.
27/09/2020: Sunday (E 611-612)
Shivam, Nimmi, and Sarla rush to the jail with the evidence after an expert helps them to recover the data from the marriage CD. Shivam hires a lawyer for his parents while Nandu goes to jail to bail out the Shrivastavs.
28/09/2020: Monday (E 613-614)
The Shrivastavs are excited about Riya's pregnancy, and Kaushalya reconciles Shanti and Sarla. Riya asks for forgiveness from Shanti, and Amit's friends persuade him to bring his wife back. Later, Shanti saves Riya from falling.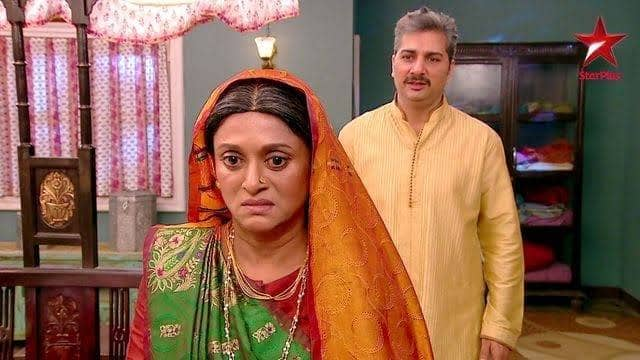 READ ALSO: The Bold and the Beautiful teasers on Eva - September 2020
29/09/2020: Tuesday (E 615-616)
Amit sends an apology letter to Rani through Tinku and Nimmi apologises to Riya. Ajay, the groom to be, slaps his ex-spouse, Aarti, when he learns that she attempted to ruin his marriage proposal. Rani shows Riya the letter from Amit.
30/09/2020: Wednesday (Episode 617-618)
Riya hides from her husband her pregnancy risks, and Ajay forces Aarti to leave the house. Later, Raghav rescues Aarti from drowning, and the Shrivastavs panic when Riya falls down the stairs.
What is happening to Riya and Shanti?
Shanti reconciles with Sarla after a long political fight that strains their relationship. The mother and her daughter blackmail and manipulate each other because of their selfish desires to win the political post.
Riya's identity if revealed on time, which saves her in-laws from the court's death sentence. She helps Shanti and her allies even after they stole her identity documents and destroyed them out of hatred. Later, Riya conceals from Shivam that her pregnancy is at risk.
Tune in on StarLife daily at 18h00 to watch the exciting episodes that have been discussed in the Family Affairs teasers September 2020. The show is one of the best television series you will find in South Africa.
READ ALSO: Muvhango teasers: September 2020
A mind-blowing drama series improves the quality of life, especially when you watch it in the company of your loved ones. Which South African drama series do you watch? You will like the Muvhango show.
Briefly.co.za highlighted the captivating Muvhango teasers September 2020. A murder suspect is on the run after remembering what happened on that fateful night. How will he prove that he is innocent of the crime? While his mother helps him to prove his innocence, his father snitches his whereabouts to the cops.
READ ALSO:
Made for Each Other teasers: September 2020
Lithapo teasers: September 2020
The River 3 on 1Magic teasers: September 2020
Source: Briefly News