Thuso Mbedu opens up about what starting a movement means to her
- Thuso Mbedu is one of Mzansi's young stars who's really shining bright, here and also in overseas television markets
- As part of a recent Capitec Live Better Talk, the award-winning actress shared her thoughts on starting a movement, in terms of activism and entrepreneurship
- Thuso said, for her, starting a movement is taking a stance on something she really believes in and then doing something about it
PAY ATTENTION: Click "See First" under the "Following" tab to see Briefly.co.za News on your News Feed!
Thuso Mbedu is an inspiration to many when it comes to dedicating her all to her craft and making her dreams come true. Thus, the actress was the perfect candidate to open up, at a recent Capitec Live Better Talk, about what starting a movement means to her.
Thuso revealed that she was drawn to drama after receiving a standing ovation for a school drama performance in Grade 10.
She said, "I had to choose between drama and art, and I felt that I was stronger in drama than I was in art. So I chose drama as my more relaxed subject. Little did I know that God had a plan. For my grade 10 exam, which was open for people to come and view, I wrote a poem called The Girl with the Smile which I performed. At the end of that performance, most of the audience was just in tears and people came up to me afterwards telling me how it resonated with them and how it forced them to re-evaluate their life decisions on how they approach the world. That showed me what a strong tool for social change drama and acting was, and I was like that's what I want to do. What I like about drama and acting is that we are reflecting society back to itself."
Thuso said a script has to resonate within her for her to be drawn to portraying a character.
She explained, "I first have to like the script. I need to feel like it's pulling me towards what I believe is my purpose in this life. It also needs to be a role that will stretch me and grow my self-confidence. With those roles, I have to push myself to become better. The story also needs to be strong enough and worth telling. I always ask myself, 'Why do I need to tell this story?'. 'How is it going to affect society and change things that need to be changed?' There has to be a reason why I'm telling the story."
READ ALSO: Sophie Lichaba wishes her youngest daughter a happy 6th birthday
Thuso, who recently turned 29, said starting a movement doesn't have to be a grand gesture and can begin with a small step.
"You could even be at home tweeting relevant information about Covid-19. Use whatever tools you have in your hand right now to make a difference. It doesn't need to be a grand gesture, it doesn't need to be anything wild. That first step is you starting a movement; that's what it means to me."
Thusi opened up about what being a role model means to her and how she keeps her mind focused on attaining her goals.
"For me, it's about defining what I want to do, and then taking small steps every day towards these goals. Sometimes you don't have the energy to do stuff, but devoting your attention to your goal for just three minutes can make a difference. What helps me is having people around me that keep me accountable; who will always ask me 'hey girl, have you done A B and C?' That has made a huge difference in my life."
Thuso has a lot to be proud of as far as career growth. Last year, Briefly.co.za reported that Thuso was the first Mzansi actress to get a lead role in a US drama.
READ ALSO: Yet another Jerusalema video trends as Canadians show off dance moves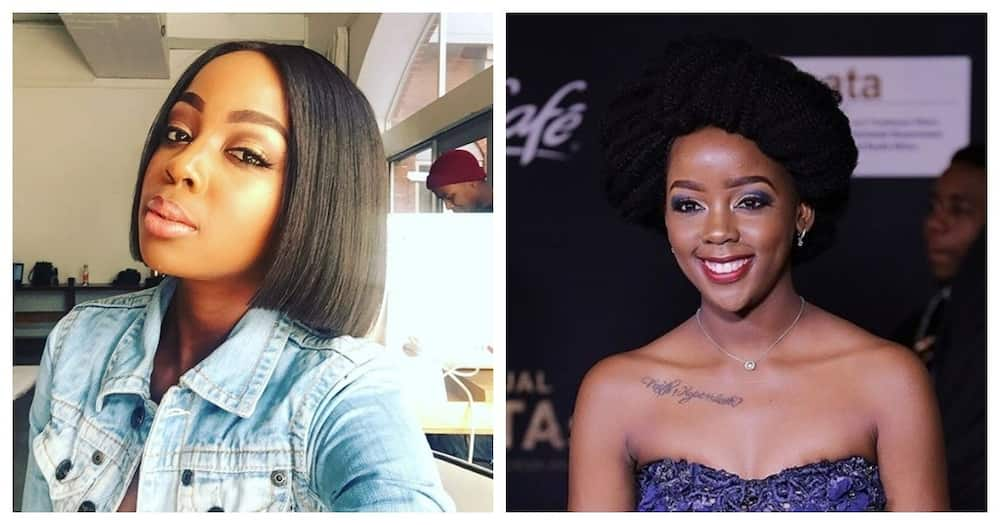 In other news, Briefly.co.za recently reported that Mzansi was peeved at Uyajola9/9 presenter, Jub Jub, barging into a cheater's house without knocking.
Jub Jub was there to confront the man about his philandering ways. A lot of viewers commented that Jub Jub could have at least done the decent thing and knocked before entering.
As much as peeps love the drama, a lot drew the line at Jub Jub and his crew just walking into someone's house without knocking. Even Boity Thulo, a die-hard Uyajola 9/9 fan, expressed that she didn't approve.
Enjoyed reading our story? Download BRIEFLY's news app on Google Play now and stay up-to-date with major South African news!
Source: Briefly.co.za