Uzalo Teasers: August 2020
The episodes of the Uzalo Teasers for August are taking a new shape considering the level of expertise with which the cast interpret the central theme of the television series. If you enjoyed the last month's series, the truth is that it is nothing compared with what this month has for you. Here are some of the interesting scenes you will watch in soapie teasers Uzalo.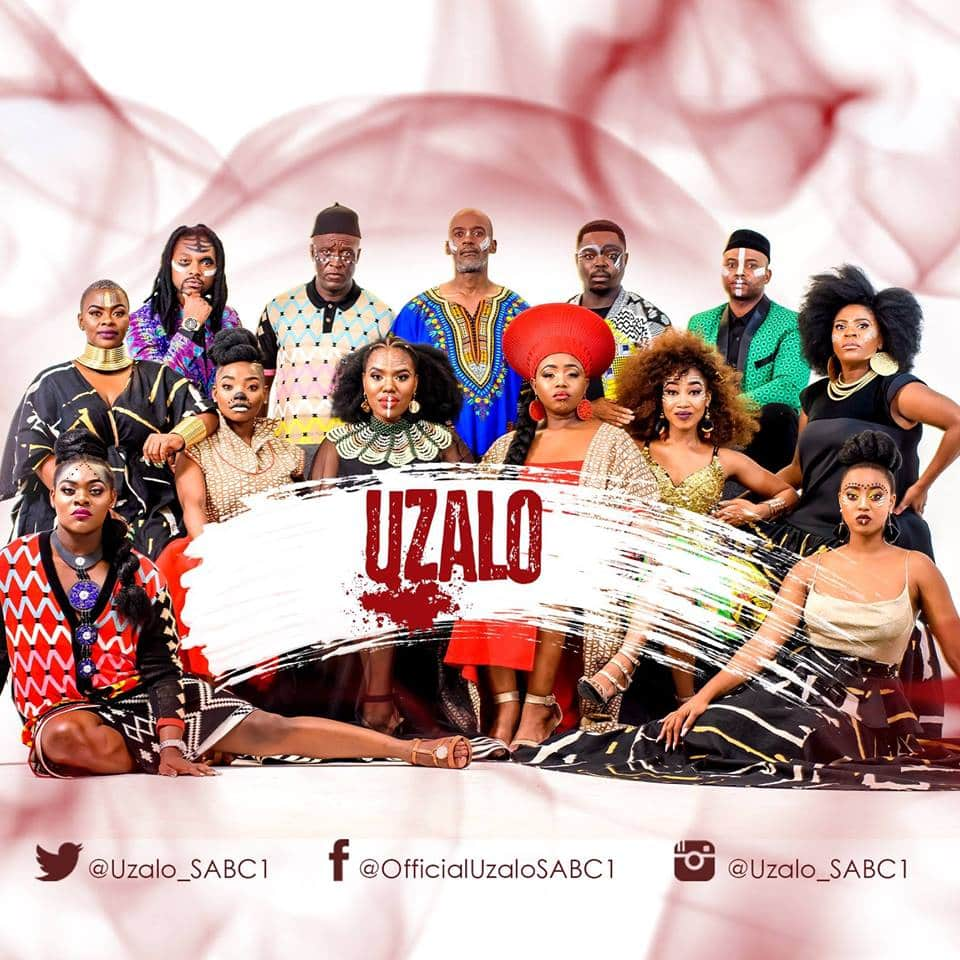 If you are wondering what is likely to happen this month considering how the episodes of Uzalo ended last month, you are about to find out. Interestingly, there is no need to wait in suspense for the broadcast of the latest episodes while trying to figure things out when you can have a glimpse of them beforehand. Sit back and enjoy a foretaste of what happens this month as you read through these highlights of Uzalo soapie teasers.
Uzalo Teasers August 2020
Even if you are not a fan of drama series, the episodes for this month have lots of interesting scenes that will make you reconsider your decision. Before the official broadcast of each episode, here is a sneak peek into what to expect.
READ ALSO: Uzalo Teasers - July 2020
Episode 106 - Monday, 3rd of August, 2020
A fuming bull appears in his ancient house for the second time reeking of vengeance. Gabisile realizes that she and her son forgot to tie a loose end in the abrupt disappearance of the two women. Sbu cannot hold back his pain any longer and drowns his griefs in a rather public manner.
Episode 107 - Tuesday, 4th of August, 2020
A message sent by an anonymous person compels a father to go digging. To Njeza and Hleziphi's surprise, the Mhlongo house was met unprotected. Fikile is beginning to speculate that her lies are eventually being exposed as she listens to one of Bob Marley's songs.
Episode 108 - Wednesday, 5th of August, 2020
In an incident that the brothers were not anticipating, they find themselves at the dead-end of their foes' fury. Qhabanga undergoes pain that can not be compared to anything heard of and Fikile's fibs catch up with her. However, she does not know it yet.
Episode 109 - Thursday, 6th of August, 2020
The rise to power of Nkunzi leads to the passing away of two brothers. All the raised allegations point at the clergyman who has to protect himself to the point of death. Unfortunately, also, it is a war of genders between Sbu and Fikile.
Episode 110 - Friday, 7th of August, 2020
Someone reminds MaNgcobo of a vicious truth regarding the money that Thulani ransacked. Zekhethelo is given a tidbit of a lifeline for an hour of her time. Fikile realizes that she is not of significant priority in her beau's sight.
Episode 111 - Monday, 10th of August, 2020
Sibonelo receives a heavyweight knockout from the last person he expected. Gabisile's judicious enemy close marks her. Sbu is flung off his feet and budding power feat as he is implicated of something wrong.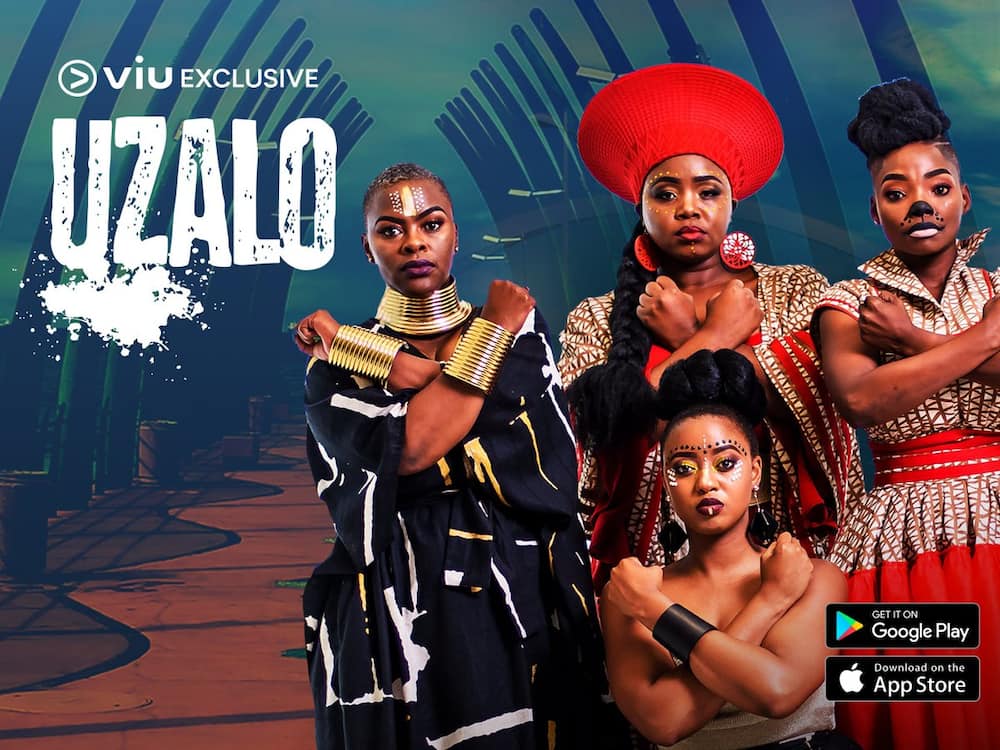 Episode 112 - Tuesday, 11th of August, 2020
Nkunzi redeems Sibonelo's pride and joy in the presence of his spouses. The neighbourhood mourns the passing away of an extraordinary woman alongside her son. Sbu nooks Fikile in a public way.
Episode 113 - Wednesday, 12th of August, 2020
Qhabanga challenges the woman who claims to be supporting him and pressures to know the truth regarding his son who passed away. MaNgcobo gets some orders that curtail her freedom. Fikile acclaimed pregnancy clashes with the church.
Episode 114 - Thursday, 13th of August, 2020
NaZaza is back, and he returns to an unbelievable surprise at the police station. Nkunzi goes on with squeezing the strap around MaNgcobo's neck, while Fikile is faced with the worst form of rejection that a girl can be faced with.
Episode 115 - Friday, 14th of August, 2020
A haughty proud look of a son is set to lead to his downfall while the daughter thinks of putting her pride aside to do the unbelievable. The lawman is prepared to fling it all away. It is a fixed game where Kuvukiland's beloved couple is concerned, and they are willing to play it.
Episode 116 - Monday, 17th of August, 2020
MaNgcobo is caught in a tight corner as her past is rubbed on her face when Nkunzi finally comes clean. Zekthethelo's new acquaintance makes a delicate threat. Fikile and Sbu's games take a turn they were not expecting respectively.
READ ALSO: Vierspel Vuurspel Teasers: July 2020
Episode 117 - Tuesday, 18th of August, 2020
The lives of two women are in danger as they are attacked. MaNgcobo battles with her new existence. Nonka grants Sibonelo an injunction, and Sbu's card is taking a toll on Fikile.
Episode 118 - Wednesday, 19th of August, 2020
Two women finally find out who is responsible for jeopardizing their lives. In one family, the black sheep come back home, and in the recent instalment of Sbu vs Fikile, Sbu blows things out of proportion.
Episode 119 - Thursday, 20th of August, 2020
Qhabanga is losing preeminence on the church, and this frustrates him. Fikile went out of her way to look for help from a variety of sources regarding Sbu's state of mind.
Episode 120 - Friday, 21st of August, 2020
When NaMlambo turns to the law for security against Nongoloza, Nyawo sights an opening to scratch an itch. Qhabanga vents his frustrations out on Gabisile, and Fikile confesses the truth to Sbu without holding back, finally.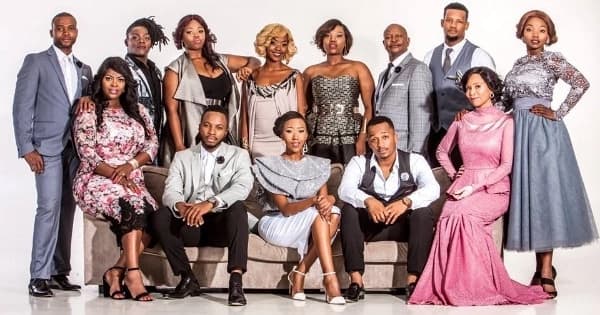 Episode 121 - Monday, 24th of August, 2020
Nkunzi discovers the best approach to implement in recovering everything that belongs to him, including his women.
Episode 122 - Tuesday, 25th of August, 2020
Nkunzi cites Zane as an example to show and remind everyone of what he is capable of doing. Mr Mbatha helps MaDongwe feel young again, and it appears that Fikile and Sbu have arrived at a standoff.
Episode 123 - Wednesday, 26th of August, 2020
Gabisile's intents backfire on her though it is a good one. Zekhethelo and MaMlambo face a close mark with death, and a war line is drawn between Sbu and Fikile.
Episode 124 - Thursday, 27th of August, 2020
Nkunzi brings to the consciousness of everyone again that he is the bull of the kraal. MaDongwe picks love over loyalty. Gabisile vows to submit to Qhabanga's rule. Kuvukiland stays divided with both sides remaining firm in their stances.
Episode 125 - Friday, 28th of August, 2020
MaNgcobo makes an important decision as she realizes the new sleeping treaty. MaDongwe's fallout shocks take everyone at the church by surprise, and Fikile is ambushed at the stylist centre.
Episode 126 - Monday, 31st of August, 2020
Nkunzi levies a terrific demand on Noshipo regarding her staying in his abode. Gabisile threatens one of the church members, compelling them to reexamine where their allegiance lies. Fikile is confused when he sees that someone she truly loves and cares about has moved on.
Nkunzi
After Nkunzi rises to power, the two brothers pass on. He goes as far as reclaiming the dignity and pride of Sibonelo's in front of his wives. He does all he could to recover everything that belongs to him while using Zane as an example to show and remind everyone of what he is capable of. Whether he eventually succeeds in his plan of recovering everything or not is worth finding out this month.
Fikile
Fikile is beginning to realize that her long-held lies are catching up with her. Her pregnancy clashes with the church, and she is faced with the worst rejection a lady can ever face. Well, she owns up to her lies and reveals everything to Sbu. Will Sbu accept her for who she is or reject her?
What is your view about the highlights of Uzalo teasers you have feasted on so far? You can assert to the fact that each episode is filled with suspense and other entertaining stuff that you can not overlook. Missing out of any episode may make you angry at yourself. So, make sure to join other viewers across the country to watch this highly engaging drama series as the premiere episodes are broadcasted from Mondays to Fridays on SABC1 at 20:30.
Besides Uzalo teasers, you might also want to check out the highlights on Getroud met Rugby Teasers, as published by Briefly.co.za for August. There are exciting episodes in the television drama series that will get you entertained daily as well.
READ ALSO:
Arendsvlei teasers: August 2020
Deur Dik en Dun Teasers: August 2020
Made for Each Other teasers: September 2020
Source: Briefly News