All you need to know about Hydroxychloroquine- is it really the COVID-19 cure?
The past 24 hours have been filled with confusion on whether hydroxychloroquine is the cure for COVID-19. These speculations were sparked by a viral video that went around on social media concerning a group of America's Frontline Doctors. The group of doctors claimed that they had found a cure for the coronavirus. This calls for the question of whether hydroxychloroquine is the cure for COVID-19.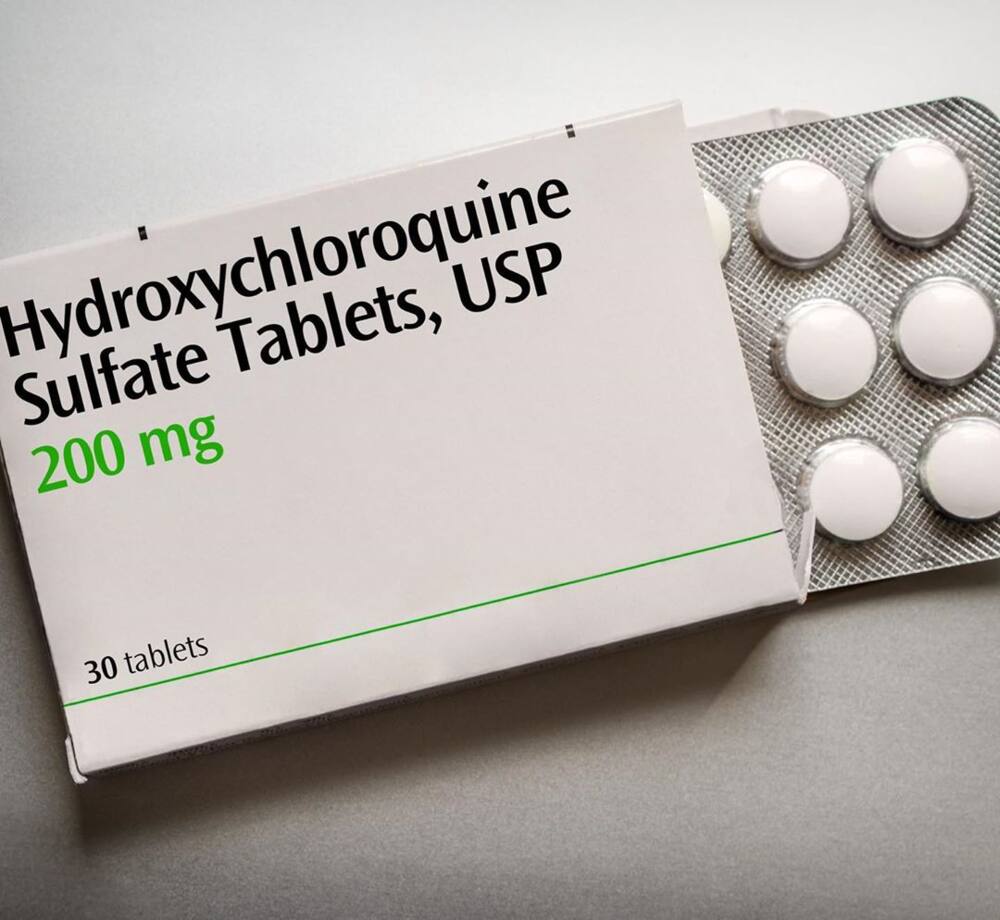 The quest to develop a formula that will counter the coronavirus and prevent its spread has been on for the past few months. Endless studies have been carried out to demystify the complexity of the behaviour of the virus and how well it will respond to a vaccine or a probable cure. This research has forced the concerned parties to try and come up with a new formula as well as look into existing drugs as probable solutions. Hydroxychloroquine is one of the drugs that have been put to the test. You might want to read on for more details on whether there is light at the end of the tunnel.
Hydroxychloroquine uses and side effects
These details will help in deciphering whether or not one should take this drug to counter the coronavirus and the results that they should expect.
What is hydroxychloroquine?
It is a prescription drug that is sold as an oral tablet. It comes in the form of Plaquenil, although there are generic versions that cost less than the brand-name version.
Hydroxychloroquine is claimed to have life-threatening effects on a consumer's heart. The intensity of the effects is likely to be fatal when the consumer takes it alongside the antibiotic azithromycin. Therefore, a user is advised to seek medical help if they experience pounding heartbeats or sudden dizziness. Long-term or high doses of the drug are likely to cause irreversible side effects like permanent damage to the retina.
Some of the side effects that should not be dismissed include distorted vision, trouble reading, increased sensitivity to light, trouble focusing, blind spots, and changes in vision. If you experience any of these side effects, you should discontinue the use of the drug and seek medical help.
READ ALSO: Trump family endorses doctor who believes HCQ cures Covid-19
Hydroxychloroquine uses
Hydroxychloroquine is used to treat and prevent malaria. It is also used to treat conditions like rheumatoid arthritis and lupus erythematosus. It helps cure malaria by destroying the parasites that cause it. It is not entirely clear how the drug works to counter lupus erythematosus and rheumatoid arthritis. However, it is claimed that it affects the working of the immune system; hence, improving the condition of the patient. It is also not approved to treat lupus or rheumatoid arthritis for patients who are younger than 18 years.
Who should not take hydroxychloroquine?
If you want to know whether hydroxychloroquine is safe for you, you ought to let your doctor know whether you have any of these underlying conditions:
Diabetes
An allergy to quinine
Alcoholism
Any stomach disorder
Glucose-6-phosphate dehydrogenase deficiency
Porphyria
If you are pregnant or are looking forward to getting pregnant, you ought to inform your doctor about it. If you are a breastfeeding mother, you also need to inform your doctor about it.
READ ALSO: Facts about Stella Immanuel - alleged American quack Covid-19 doctor
Hydroxychloroquine dose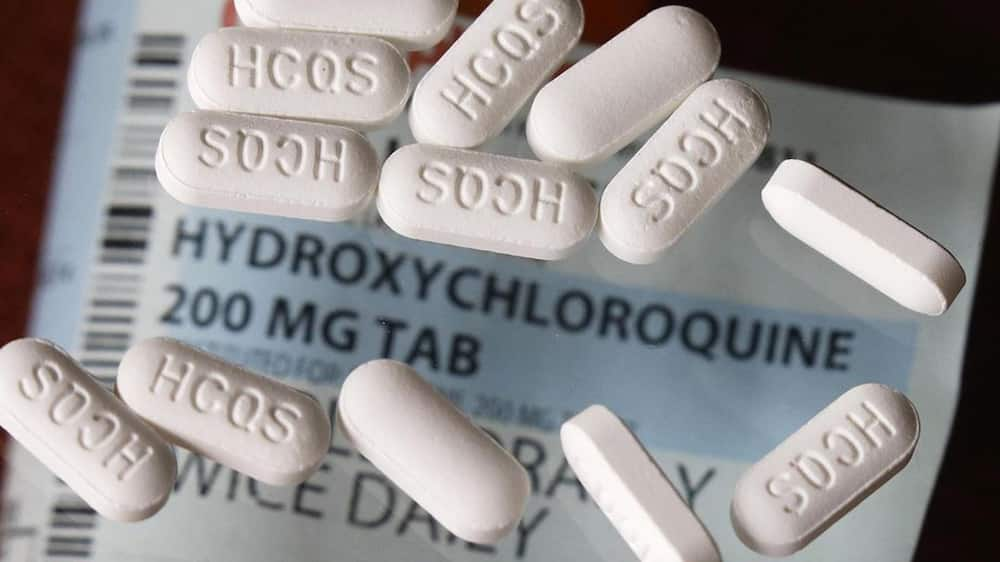 These are the doses for the different hydroxychloroquine uses and benefits:
Dosage for malaria
For an acute attack, the starting dose is 800 mg, followed by 400 mg after six hours; after the first dose. The 400 mg should be taken three times a day, 24 hours after the first dose, and 48 hours after the first dose.
For prevention of malaria, you should take 400 mg once a week, and another 400 mg on the same day each week. You should continue taking this tablet for as long as you are exposed to malaria and for four weeks after exposure.
For children, the dosage is determined by their weight, and it starts at 13 mg per kg, and additional doses of 6.5 mg per kg should be administered 6 hours after the first dose. The same 6.5 mg per kg should be administered 24 and 48 hours after the first dose.
For prevention, 6.5 mg per kg should be administered on the same day, starting two weeks before the day of exposure, and for four weeks after the exposure.
READ ALSO: Covid-19 update: More politicians test positive, Trump's drug flops
Dosage for lupus erythematosus
The maintenance dose is 200 mg to 400 mg per day since the dose is administered two times daily.
Dosage for rheumatoid arthritis
The maintenance dose ranges between 400 mg to 600 per day, depending on how well your body responds to the drug.
Hydroxychloroquine side effects
The most common side effects of the drug include:
Vomiting
Headache
Dizziness
Diarrhoea
Stomach cramps
These mild side effects may last a couple of days to weeks. Serious side effects may include:
Mental health effects like suicidal thoughts
Blurred vision
Abnormal mood changes
Heart diseases like heart failure
Changes in hair colour or hair loss
Rapid swelling of the skin (angioedema)
Muscle weakness
Hives
Blue-black skin colour
Severe or mild bronchospasm
Unusual bruising or bleeding
Mild or severe hypoglycemia
Sore throat
Severe muscle weakness
READ ALSO: South Africa's first patients ready to start Covid-19 drug trials
Is hydroxychloroquine the COVID-19 cure?
On 4th July 2020, a recommendation was presented to the World Health Organisation by the International Steering Committee. The recommendation was in line with the Solidarity Trial that had been carried out to determine the effectiveness of hydroxychloroquine and lopinavir/ritonavir as an effective treatment for COVID-19. The test was carried out on hospitalised patients.
The results of the interim study showed that lopinavir/ritonavir and hydroxychloroquine produced little to no reduction in the mortality of hospitalised patients. As a result, the solidarity trials were stopped.
As of date, there is no cure or vaccine for COVID-19. However, several companies are working round the clock to come up with a vaccine and cure. Meanwhile, if you test positive for the disease, you ought to eat nutritious foods, drink plenty of fluids, and have plenty of rest. You should also stay in a separate room, disinfect all the surfaces and if possible, use a separate bathroom and toilet.
FAQ
This question and answer will help you understand the drug better and how you should handle it.
How long should you take hydroxychloroquine?
If you are an adult who is taking the drug to prevent malaria, you should take it once a week on the same day of each week. You will be required to take the drug 1 or 2 weeks before travelling to an area that is prone to malaria.
READ ALSO: Trump family endorses doctor who believes HCQ cures Covid-19
Briefly.co.za reported on 29th July 2020 that Trump had endorsed the doctor who believed that HCQ is the cure for COVID-19. Dr Stella Immanuela, a Houston-based doctor, claimed that she had found a cure for the pandemic. To prove her claims, she stated that 350 patients had recovered from the virus after she administered HCQ on them.
On 28th July 2020, a video went viral about a group of doctors claiming to have found a cure for the coronavirus. In the video, Dr Stella Immanuela, a member of America's Frontline Doctors, came out to allege that she had treated more than three hundred patients who had recovered from COVID-19. The video has sparked controversy on social media.
These details of the uses and the side effects of hydroxychloroquine ought to equip you on the possible results that you ought to expect from the drug. They will also equip you with knowledge of the side effects that you ought to expect and when to raise the alarm.
DISCLAIMER: This article is intended for general informational purposes only and does not address individual circumstances. Therefore, it is not a substitute for professional advice or help and should not be relied on to make decisions of any kind. Any action you take upon the information presented in this article is strictly at your own risk and responsibility.
READ ALSO:
Covid-19 update: Peak expected August, state contemplating booze ban
Man survives Covid-19 despite being taken off life support machine
Nurse who wore lingerie in Covid-19 ward becomes TV presenter
Source: Briefly.co.za