Exclusive: Doctors explain the enigma of the Covid-19 stigma
Dr Sheri Fanaroff and Dr Karin van der Merwe have weighed in on the stigma surrounding testing positive for Covid-19. Briefly.co.za explores what the experts have to say on the matter.
PAY ATTENTION: Click "See First" under the "Following" tab to see Briefly.co.za News on your News Feed!
Many of our patients who find out their Covid-19 test result is positive react with: "Please don't tell anyone my result." We have been trying to understand the reasons behind this and have realised that there are a few possibilities :
There is still a massive stigma associated with having Covid-19 
 The person feels guilty for contracting Covid-19. They are ashamed for having let their guard down in some way. They feel like they are now a danger to society. 
The infected person doesn't want to be forced into the inconvenience of  10 days of isolation
They feel that if they don't disclose their result, they can continue working and interacting as usual. 
Why is there so much stigma?
People fear the unknown and there is still much unknown about Covid-19. There is blame and judgement passed on those who get infected: Did they always wear their mask? Did they attend a party they perhaps shouldn't have? Did they go for a haircut?
Infected people may feel guilty that they have contracted the virus and worried about who they might have transferred it to.
People avoid the infected person and their family as they are worried they will contract the virus. Patients have described feeling shunned and "dirty" when people have avoided them, even after their contagious period.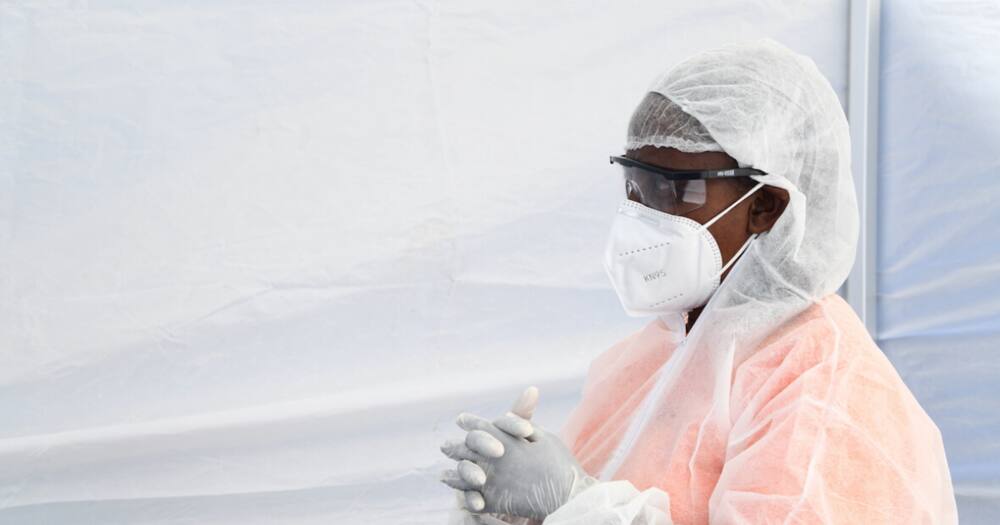 READ ALSO: Fact Check: Origins of funding for Andile Ramaphosa's project verified
The problem with Covid-19 stigma
It is unkind. Covid-19 adds to the anxiety and depression already experienced by those infected with Covid-19. People don't present for testing when they are ill because they are afraid of the stigma associated with a positive result.
Infected people are less likely to receive early intervention and monitoring that may have an impact on the outcomes. Infected people are discouraged from self-isolating, which puts others at risk of infection. 
Early tracing and testing of symptomatic contacts are crucial in containing the spread of infection. If patients hide their infection, they contribute massively to the spread of the epidemic.
What can we do about it?
South Africa now ranks 5th in the world in total number of Covid-19 cases  and is experiencing the 3rd-fastest growing epidemic.  There is no failsafe way to avoid infection. Judging people for contracting a virus is counter-productive and mean-spirited.
There have been cases where patients who have tested positive have hardly left their homes and many healthcare workers who have contracted Covid-19 despite stringent hygiene measures and wearing full personal protective equipment.
Patients who have Covid-19 confess that their most dreaded question is "How did you get it?" There is no good answer to this question and it inevitably makes the patient feel guilty. A kinder thing to say would be:  "It's crazy how easy it is to get this!"
Blaming and accusing people who get infected needs to stop. While it is imperative that at this time everyone needs to do their absolute best to stay home and avoid getting infected, there is no avoiding the possibility that it may creep into your home. 
Remember that the majority of people who contract Covid-19 will have mild or asymptomatic illness. Only 15% of people diagnosed (and many remain undiagnosed without symptoms) require hospitalisation and around 5% require ICU. 
READ ALSO: Covid-19 update: ANC meets over tender scandal, mass morgue opens
Responsibility
 During the pandemic, we all have an ethical and moral obligation to be open and honest with our fellow humans. If you feel at all unwell, stay home.
 If you have been in close contact with someone who has tested positive, stay in quarantine. Yes, this is hard. It is inconvenient. It is boring and may mean you can't attend the classes or meetings you need to attend. But you can find a way to keep in contact with who you need to, have meetings on Zoom and attend class online. 
If you have been for a Covid-19 test, stay home until you get the result. Unfortunately, some of our patients don't tell anyone they have gone for a test and carry on with life as usual while waiting for the result. When they receive positive results, all their contacts have to go into quarantine.
As well as this being a major inconvenience, it is coupled with terrible guilt if one of their contacts contracts the virus. Even with a negative result, your doctor may feel that your symptoms are in keeping with Covid-19 and ask you to isolate for 10 days. Please respect this and comply- there is a 29 % false-negative rate and a negative test does not always mean you are not infected and contagious. 
#BeKind   
Let's spread facts and not fear. There is a lot of misinformation and fake news. Try to fact check information and seek out reputable sources. The NICD website has excellent resources. There are also lots of useful articles on the GGPC Facebook page.  It is advised that you consult your doctor on anything you are unsure about.
Be kind to people who have been infected. It is most likely not their fault that they have been infected. Don't judge. Understand that they may be  feeling frightened, vulnerable and alone.
Check in often with your friends and family who are infected or affected. Treat them as you would like to be treated if you were infected. 
Offer to shop, organise meals, drop activities for the kids and ask what specific help may be needed for someone who is in quarantine or isolation. This will help them to stay at home and it will help them feel cared for. 
Don't treat people and families who are infected as "outcasts". Let's have empathy for each other so that people are not afraid to make their status known. 
Conclusion
Although government regulations have been relaxed, it is crucial to understand that we are fast approaching a peak in Gauteng. Infection rates are likely to remain high during the next two to three months at least.
It is true that hospitals are operating at capacity, and both public and private hospitals are often diverting to other hospitals when all their beds are full. We all need to do what we can to slow down infection rates as much as possible. 
It is crucial to know who is/has been infected so that we can trace contacts and keep people safe. please avoid social interactions, playdates and any situation where you are not practising social distancing, wearing masks and practising strict hand hygiene. 
Now is the time to be most vigilant while at the same time displaying kindness to others. We are living in unprecedented times. May we rise to the challenge of displaying the best of humanity possible.
Meanwhile, Briefly.co.za reported that Thabo Mbeki joined the nation in bidding late struggle veteran Andrew Mlangeni farewell during the funeral service on Wednesday.
The ex-president addressed attendants from his home, calling for change within the ANC in order for SA to progress:
"It will not be possible to deal with all the challenges our country faces, including the matter of ethical leadership, unless we renew the ANC, as was called for by the 54th national conference. If we do that, this should be a very good farewell and a good memory to such an outstanding leader as Mlangeni was."
Mbeki says that Mlangeni had been concerned about the future of the party before his passing:
"He was very concerned about his movement, the ANC. He was concerned about what is happening in our country with regards to the revolution for which he sacrificed his life. He was concerned there was a loss of confidence in the ANC because of corruption, nepotism, arrogance, manipulative organisational principles and abuse of state power."
Enjoyed reading our story? Download BRIEFLY's news app on Google Play now and stay up-to-date with major South African news!
Source: Briefly.co.za