Interesting things to do at Table Mountain
Table Mountain Cape Town is one of South Africa's most well-known natural attractions. It is unique in that it is located almost completely in the Cape Town metropolitan area, making it even more accessible to tourists. If you are a potential visitor, read this article to learn everything you need to know and more!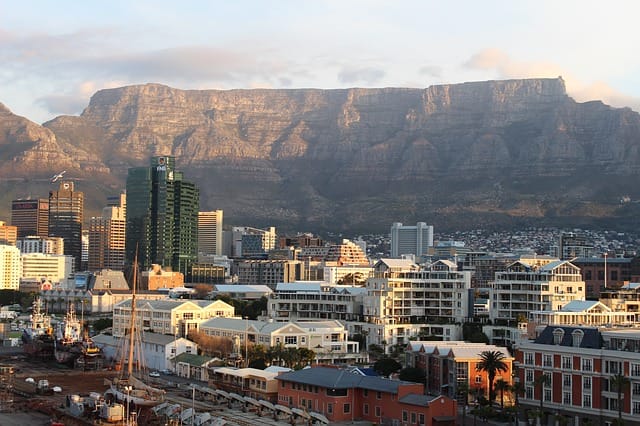 Table Mountain is probably Cape Town's most famous landmark. With more people visiting every day, this article is intended to get you up to speed on everything you should be aware of before making the trip, including Table Mountain facts, activities, ticket prices, restaurants, hours of operation, and more.
What can you do at Table Mountain?
You can do the following things at the park:
Sightseeing
Take in the unique sights of Cape Town and the peninsula from the top. You can get a 360-degree view of the whole city from the top. To encourage this, there is a Sunset Special that pushes locals (i.e. South African citizens that must provide a valid form of ID) to watch the sunset by slashing ticket prices in half after 6:00 pm.
Photography
The unique sights make the place perfect for photography. Bring your professional or amateur equipment and see what kind of Table Mountain pictures you can get.
Cable car tour
The Table Mountain cable car that takes visitors up to the peak is very popular with tourists. The trip to the peak, 1,089 metres above Cape Town, takes 5 minutes and is wheelchair-accessible.
Hiking
You do not have to take the cable car to the top, and you can just hike your way up there. A Table Mountain hike is a great exercise if you take the 600-metre path from Tafelberg Road to the top.
Biking
Apart from hiking, you can grab a bicycle and ride your way up there. It is also a great exercise on its own with the Table Mountain height.
Abseiling
Another sport available to visitors is abseiling, also referred to as rappelling. In this extreme sport, you rope down the sides of the cliff for excitement and adventure. The activity is managed by Abseil Africa.
READ ALSO: Lion and Safari Park latest fees, operating hours, events, animals, photos, contact details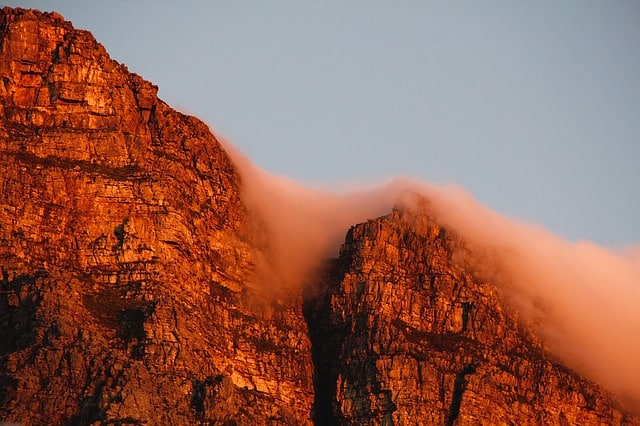 Guided walks
You can go on a walk with a tour guide that will tell you the story of the attraction. The tours operate between 09:00 and 15:00 daily. They start below the café from the Twelve Apostles Terrace, and they last for half an hour. They are open to the whole family and are completely free of charge.
Take an audio tour
Apart from going with a tour guide, you can download the VoiceMap app and discover the legends of the attraction for yourself on a solo tour. It is one of the most unique Table Mountain activities.
Grab something to eat
Go into the Table Mountain Café to grab a bite if you are feeling hungry. The Wi-Fi Lounge also offers food as well as an internet connection for you to catch up with everything.
Picnics
You can take your own food up there and enjoy a picnic with your friends or family at the top while taking in the views.
Team-building exercises
You can go on corporate team-building exercises within the national park. These include fitness climbs to the top, scavenger hunts, and trust exercises to boost morale and trust. Take a sunny Friday morning to strengthen your whole team.
Shopping
The following shops are available for you to try retail therapy:
Shop at the Top
Little Shop at the Top
Exit Shop
Visitor Centre
In these places, you can buy curios and branded merchandise to let people know about your trip. There are also provisions if you should wat to send postcards from the top. Buy a postcard and post it at the box in the summit with a unique stamp.
READ ALSO: What are Pretoria Zoo entrance fees for 2020?

How much does it cost to go to Table Mountain?
The current Table Mountain prices, expected to last until September 2020, are as follows:
Adults
Morning one-way: ZAR200
Morning return: ZAR360
Afternoon one-way: ZAR200
Afternoon return: ZAR300
Children
Morning one-way: ZAR100
Morning return: ZAR180
Afternoon one-way: ZAR100
Afternoon return: ZAR150
Children are considered to be between the ages of 4 and 17 years. Those under the age of 4 years travel free of charge.
Students
One-way: ZAR100
Return: ZAR180
They get discounted rates 7 days a week but they must provide a valid form of a student ID.
Seniors
One-way: ZAR50
Return: ZAR100
Seniors get a discount if they are South African citizens therefore they must provide a valid form of ID.
READ ALSO: uShaka Marine World: latest fees, aquarium, operating hours, animals, photos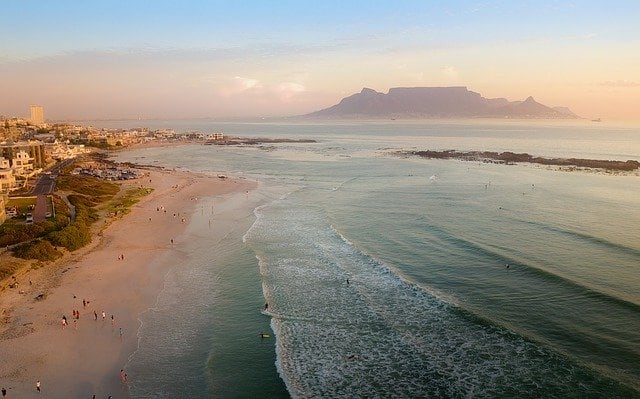 Facts and questions (FAQs)
Here are some commonly asked questions with regard to the subject, answered for your benefit.
Is Table Mountain open today?
It is open for tourists 7 days a week, and Table Mountain tickets can be bought for entry as early as 08:00 hrs.
What is Table Mountain known for?
It is famous for the following:
Most photographed tourist attraction in South Africa
Biodiversity – nearly 1,500 species of plants
Cable car for Table Mountain access
Breath-taking, 360-degree views of Cape Town
What is the best time to go to Table Mountain?
The cable car does not operate in adverse weather so it is recommended that you visit in the dry summers. Table Mountain weather, especially in winter, can get enough to have the cable car shut down.
Is Table Mountain part of the 7 wonders of the world?
No. There are 7 natural wonders of the world but the only one in Africa is Mosi-oa-Tunya in Zambia. Some people refer to the UNESCO World Heritage site as Victoria Falls.
Is Table Mountain free on your birthday?
Yes. The Birthday Special programme gives visitors a free ticket that remains valid for 7 days before their birthday. It can be collected before 4:30 pm on their birthday.
Can you take your own food up Table Mountain?
Yes. Food and drinks are permitted provided you adhere to the strict environmental principles of the park. You can also grab something to eat or drink from the Cableway Wi-Fi Lounge.
READ ALSO: East London zoo fees, directions, operating hours, animals, contact details

Table Mountain location
It is located in Cape Town, almost entirely in the metropolitan area. Table Mountain map co-ordinates are 33°57′26.33″S 18°24′11.19″E.
What is at the top of Table Mountain?
Things you can find once you reach the flat plateau top include:
5 dams
Curio shop
Snack shop
Contact details
You can contact the management of the park through the following avenues:
General information and inquiries – call +27 (0)21 424 0015 or send an email through info@tablemountain.net
Weather-related information and inquiries – call their weather line on +27 (0)21 424 8181
That concludes this article on Table Mountain National Park. Are you planning a trip soon? What activity are you most looking forward to when you finally get to the site? What other tourist attractions do you like? Did you find the article informative? If so, let us know in the comments section below.
READ ALSO:
Kruger National Park accommodation lodges and prices
20 Reasons why South Africa is the number 1 tourist destination
Addo Elephant National Park entrance fee, accommodation and activities
Source: Briefly News