Best homemade guacamole recipe for South Africa
Guacamole recipe was discovered by the Aztec people in southern Mexico before the 16th century and has been improved over time by people across the world. The authentic guacamole recipe includes mashed tomatoes, onions, and avocados in stone bowls and spread over tortillas. Today, people add more spices to it to improve its taste and aroma. In Spanish, guacamole means "fascinating" and "perfection". However, it means "avocado sauce" in the Aztec language.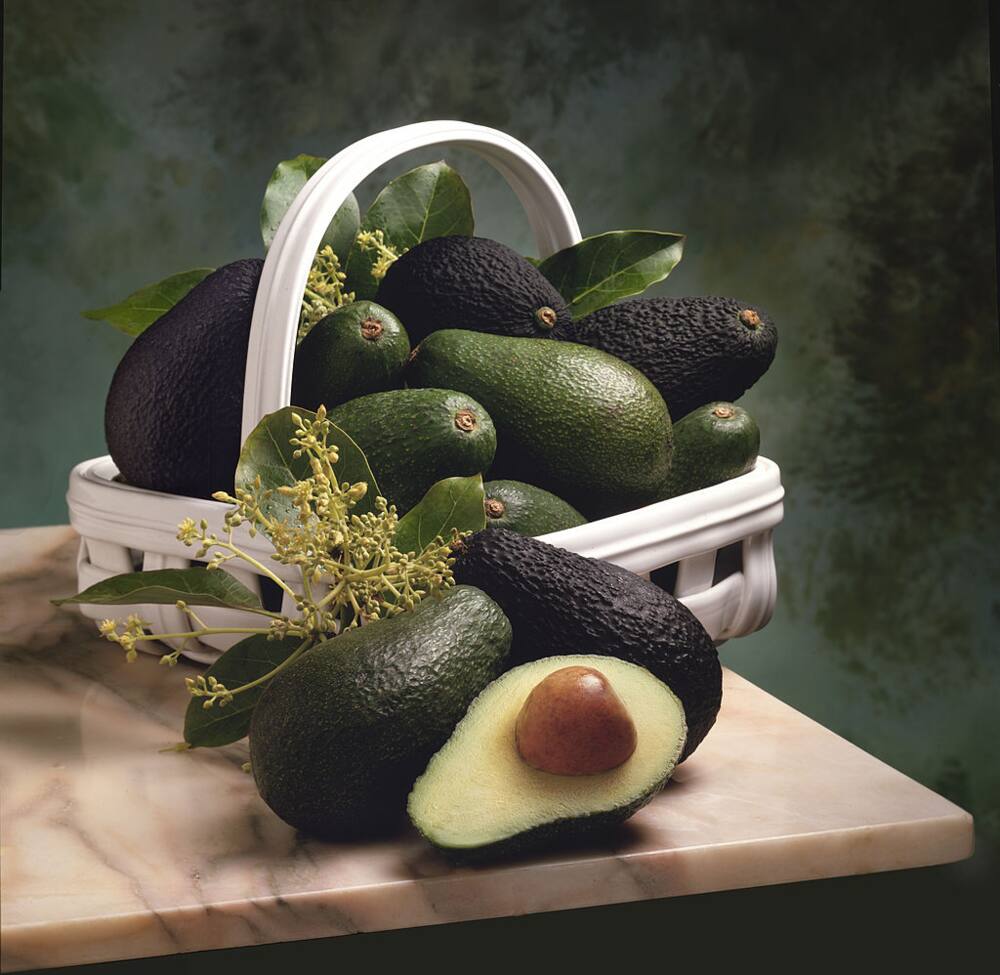 Traditionally, people leave the avocado pit in the sauce to preserve it, but that is a myth. The best guacamole recipe does not encourage you to follow misconceptions, and it brings out the taste and scent that you fancy in the guacamole. The recipe must also suggest a few more dishes that you can serve with the sauce.
Guacamole recipe easy
There are various types of recipes for preparing guacamole. In the guacamole recipe with creame cheese, add two packets of cream cheese, alongside other ingredients, into the mashed avocados and stir. On the other hand, the guacamole recipe with sour cream requires a tablespoon of sour cream instead of cream cheese. However, some recipes combine cheese and sour cream in the guacamole to give it a unique taste.
You can also employ a great guacamole recipe without tomatoes by excluding tomatoes from the ingredients of any guacamole recipe that you prefer. Here is the best guacamole recipe with tomatoes and lime:
Ingredients
3 avocados
1/2 onion
2 tomatoes
3 tbsp fresh cilantro
1 jalapeno pepper
2 garlic cloves
1 lime
1/2 tsp sea salt
Instructions
Choose firm but ripe tomatoes and avocados.
Chop the cilantro and dice the tomatoes and the onion separately.
Remove the seeds from the peppers and finely dice them.
Mince the garlic cloves.
Squeeze the lime juice out of the lime fruit.
Slice the avocados in half, remove the pit and skin, and place in a bowl.
Mash the avocados with a fork until you get the smooth or chunky texture, whichever you prefer.
Add the other ingredients in the mashed avocados and stir together.
Your guacamole is ready. Serve it with burgers, black bean sweet potato tacos, vegetarian nachos, and more dishes.
Which guacamole recipe for burgers is the easiest?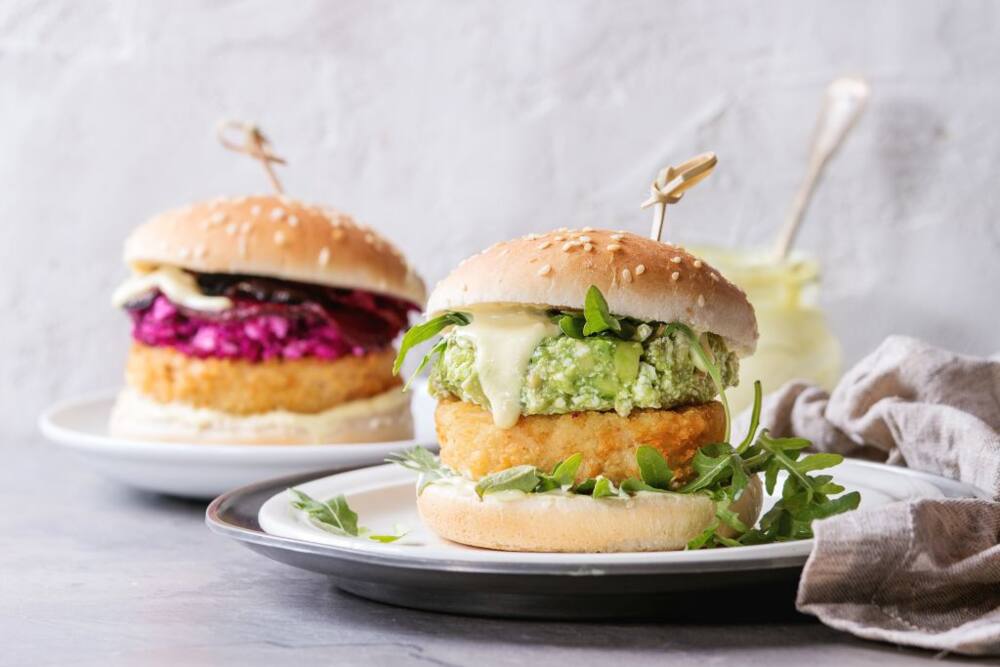 READ ALSO: How to prepare the best South African Braai Broodjie
Ingredients
2 pounds beef
1 lime
1 tsp garlic
1 tsp chilli powder
½ cup onions
½ cup cilantro
6 slices cheese
6 hamburger rolls
Instructions
Preheat an outdoor grill using medium heat.
Mix the beef, onions, lime juice, garlic, chilli powder, and cilantro in a large bowl.
Make 6 patties out of the meat.
Cook the burger patties on the preheated grill for 6 minutes.
During the last minute of cooking the burgers, add a slice of cheese to each burger.
Serve on grilled hamburger buns with a touch of avocado sauce.
Guacamole recipe for tacos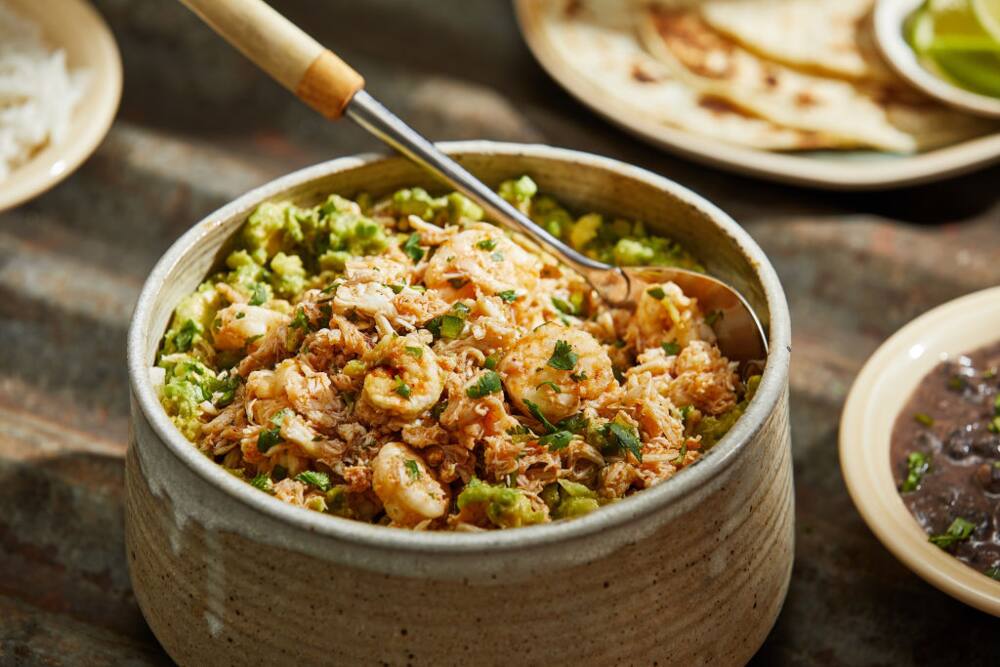 Here is the black bean sweet potato tacos recipe, especially for vegetarians:
Tacos ingredients
6 cups diced sweet potatoes
4 TBS olive oil (divided)
1 tsp cumin
1 tsp paprika
1 tsp garlic powder
½ tsp onion powder
¼ tsp ground coriander
1 tsp sea salt
¼ tsp pepper
1 ½ cups green pepper
1 cup red pepper
1 14.5 oz can black beans (rinsed and drained)
½ cup frozen yellow corn (thawed and drained)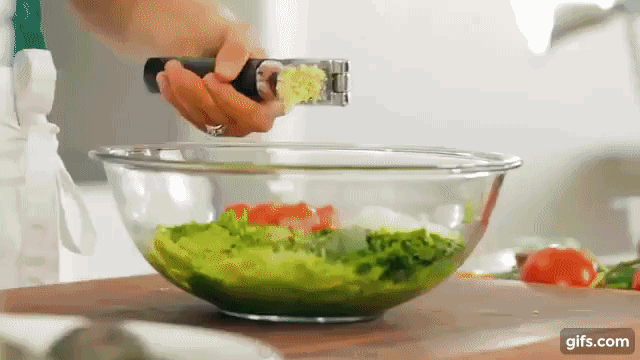 READ ALSO: Best South Africa devilled eggs recipe
Honey, cilantro and lime sauce ingredients
3 TBS honey (maple syrup for vegans)
3 TBS lime juice
3 TBS chopped fresh cilantro
Instructions
Preheat the oven to 425 degrees and grease a large baking sheet.
Mix the spices under the list of the tacos ingredients section in a small bowl and set aside.
In a large bowl, stir 3 TBS olive oil into the sweet potatoes until they are evenly coated in the oil.
Sprinkle the spices on the sweet potatoes and stir until the spices coat the sweet potatoes evenly.
Bake the spiced sweet potatoes in a preheated oven for 20 minutes.
While the baking continues, mix 1 TBS olive oil, salt, and peppers in a bowl.
After 20 minutes, remove the browned sweet potatoes from the oven and add the pepper mixture. Stir until combined.
Return to oven for 20 more minutes. Continue to stir halfway through, and while the potatoes continue to cook in the oven, make honey lime cilantro sauce by mixing lime juice, honey, and cilantro in a bowl.
After the sweet potatoes and peppers are roasted, add black beans and corn and then stir to combine.
Mix all the ingredients for making the honey-lime-cilantro sauce in a bowl. Sprinkle it over the spiced and roasted sweet potatoes and stir.
Return to the oven for 10–15 minutes until the sauce has stuck to the veggies and the corn is slightly browned.
Remove from oven and serve with your avocado sauce.
Guacamole recipe for nachos
Have you ever tasted vegetarian nachos with avocado sauce? Use this recipe to make vegetarian nachos:
Ingredients
175g packet corn chips
435g can beans (refry)
1 cup cheese (grated)
1/2 cup salsa (thick and chunky)
Fresh coriander, to serve
Light sour cream, to serve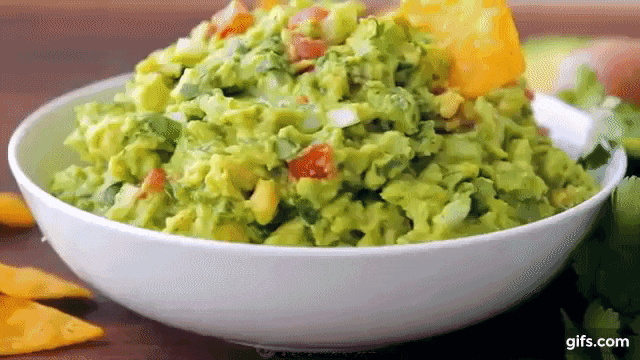 READ ALSO: Easy burfee recipe with condensed milk
Instructions
Preheat the oven to 200°C.
Using a 6 cup-capacity baking dish, spread corn chips over its base.
Pour beans over the corn chips and sprinkle some cheese on them.
Bake until the cheese melts.
While the beans and chips are baking, make guacamole and add coriander in it.
Serve the nachos topped with salsa, sour cream, guacamole, and coriander leaves.
Frequently asked questions
There are many things that guacamole lovers would love to know about its preparation. Inquiring further about this sauce will help you to avoid making some mistakes. Here are the answers to the most commonly asked questions:
Is avocado spread and guacamole the same thing?
Guacamole can be a dip, a spread, and a salad. People use it as a dip when eating potato chips, vegetables, tortilla chips, barbecue, and more dishes.
How do you make guacamole from scratch?
Use a simple chipotle guacamole recipe. Peel and mash avocados in a bowl and stir lime juice, onion, garlic, salt, tomato, and pepper into the avocado. Allow it to chill for 30 minutes.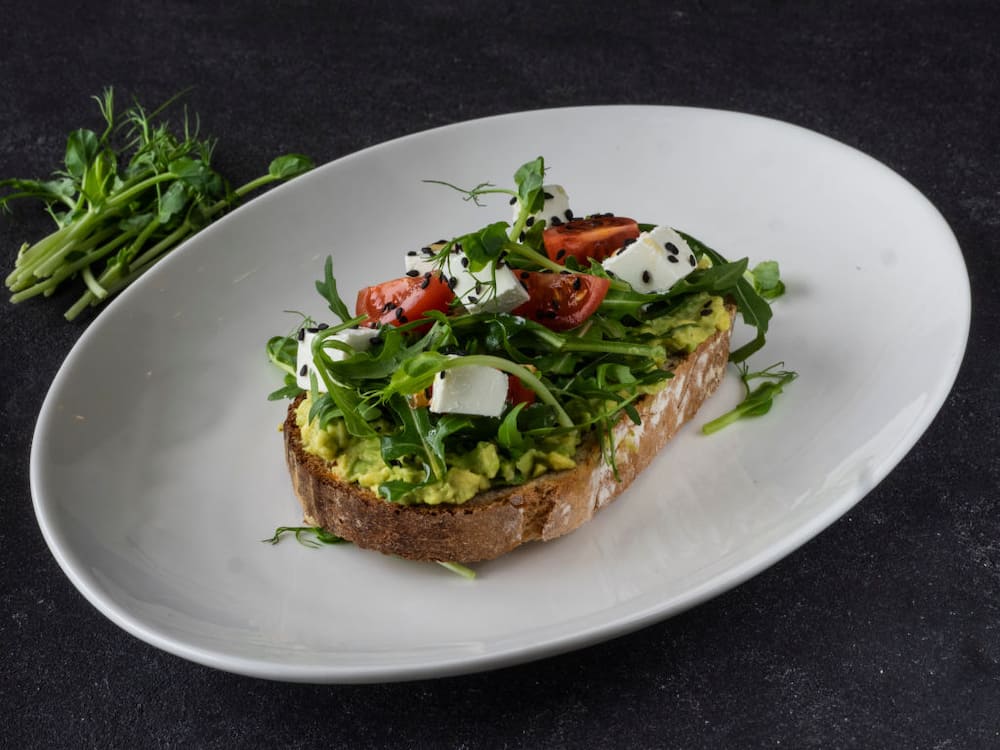 READ ALSO: How to make the perfect homemade Cornish pie the South Africa way
How do you make guacamole so it does not turn brown?
Avocados turn brown because they contain enzymes that cause the fatty acids in them to break down when exposed to oxygen. Although lime juice changes the guacamole's taste, it slows down the enzyme action.
What to add to guacamole to make it taste better?
Use the right variety of avocados and ensure that they are ripe.
Add fresh chillies and herbs.
Use enough lemon or lime juice and salt for flavour.
Leave plenty of chunks in it.
Ensure that it stays green.
Did you find the guacamole recipe and other recipes above helpful? Guacamole is very nutritious, and it also prevents constipation. Prepare it for your loved ones as many times as possible because a healthy family is a happy family.
Briefly.co.za shared with South Africans a fascinating Cornish pie recipe. The main ingredients of the pie are beef, onions, potatoes, and swede. The ingredients are stuffed into a pastry case and baked.
Cornish pie is well-known in the country because it is easy to make. It is also one of the leading South African street food meals. You will love the combination of the intoxicating flavour and captivating aroma of the pie from the first time to take a bite.
READ ALSO:
How to make the best samosas
How to make homemade ginger beer recipe the South African way
Best traditional Durban lamb curry recipe
Source: Briefly.co.za