Hilarious post about Afrikaans has South Africans in stitches
- A hilarious Facebook post had South Africans in stitches, Mzwandile Nandise poked fun at how bad his Afrikaans is
- South Africans found the post super relatable and they shared their experiences
- One dad revealed that his daughter used Kurt Darren's Kaptein to prove she could speak Afrikaans
PAY ATTENTION: Click "See First" under the "Following" tab to see Briefly.co.za News on your News Feed!
Mzwandile Nandise posted a hilarious joke in the #ImStaying group on Facebook. He poked fun at how bad his Afrikaans is in an attempt to make Mzansi chuckle.
What he didn't realise was how relatable his joke was to many South Africans whose only knowledge of Afrikaans is through pop culture.
"Interviewer: Mr Nandise can you say something in Afrikaans because it says on your CV that you are good with it
Nandise : Die Nooit vir Nooit is die 7de laan, Die Pasella
They said: don't call us we will call you, Since then i never heard from them, m sure they are busy with my contract neh
Let us laugh a little, I'm only trying to cheer up your day and put a smile on your face."
READ ALSO: Minnie Dlamini-Jones dragged on social media called out for being fake
This resulted in hundreds of South Africans leaving comments describing their experiences using the Afrikaans language.
Jan Hendrik Nel Swanepoel:
"My daughter at school in the States had to take an international language. She is English even though I am Afrikaans. The school recognized Afrikaans however she had to prove that she can speak Afrikaans. So she did a recital of Kaptein span die seile by Kurt Darren. "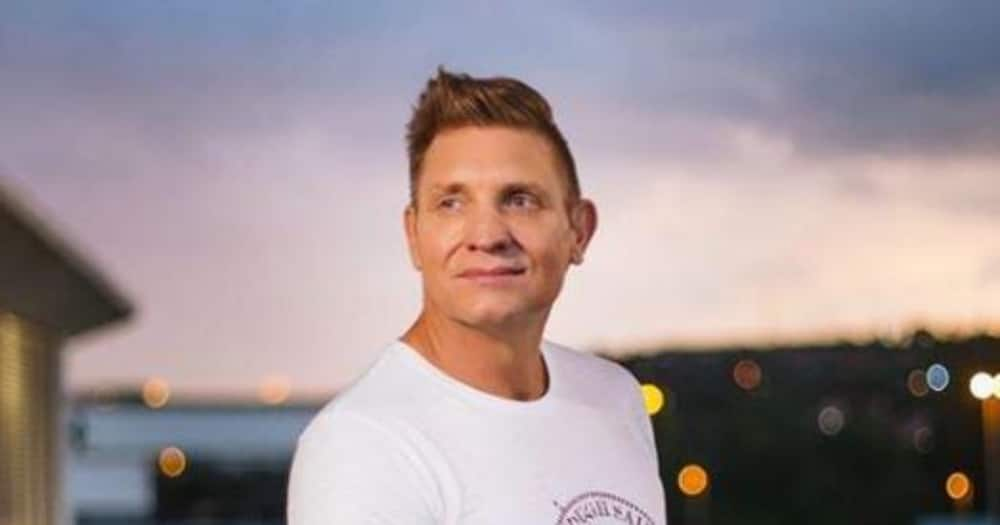 READ ALSO: Bonang Matheba runs into ex-boyfriend D'Banj and reacts like a boss
Zanele Mazet Khoza:
"Die man kap the hout
Die man het the hout gekap
Die man sal the hout kap"
Tersia Leggott:
"I teach Afrikaans. So I promised my students that if they all try their best in their Afrikaans speeches, I would read them a children's story in isiZulu.... . I bought a beautiful book with easy sentences and practised very hard.
Yoh, then my turn came. I read the story with enthusiasm, loudly clicked my way through all the words. The kids laughed and laughed, rolled on the floor and some tried to coach me even. It was the best day ever "
Desiree Donson:
"Now you can imagine my job as an Afrikaans teacher!!! I read all sorts of things. Sometimes it's "German" in Afrikaans. Learners simply hate the language and I have to constantly come up with being a clown in class to produce results. I will continue being a clown just for results . Trust me I get it and the learners have a smiling face because they have a pass mark on their matric certificate. It's blood sweat and tears for me though "
Earlier, Briefly.co.za reported that Khaya Mayekiso Manci took to Facebook and praised her 4-year-old daughter and calls her a true reflection of diversity.
The little girl can speak 4 South African languages so well that she does not have a single home language.
Khaya's next language she wants her daughter to learn is Xibelane.
In other news, Briefly.co.za reported that Arnold Vosloo is an American actor from a South African lineage. The Vosloo-family is a vast clan. Its history can be traced from the 17th century when their ancestors relocated from Germany to South Africa after the war lasted 30 years.
They worked for the Dutch East-India-Company. In an interview with Charlie Rose, he learned that some people think he acted in Titanic because they found a striking resemblance between him and the Titanic actor named Billy Zane. He has appeared in several Afrikaans and American movies.
Enjoyed reading our story? Download BRIEFLY's news app on Google Play now and stay up-to-date with major South African news!
Source: Briefly.co.za