The Inseparables teasers: September 2020
The Inseparables teasers got everyone curious about what will happen in September. From the last episode in August, we saw how Maanvi assured Jeevika of Viraat's faithfulness and principles that portrayed him as a loving spouse while Viraat met an attractive woman at a party that made him lose his consciousness after his friend spiked his drink. From this month's episodes, you will also discover how Viraat narrates the previous night's event to Viren as well as how Vanshika surprisingly finds lipstick stains on the jacket of Viraat.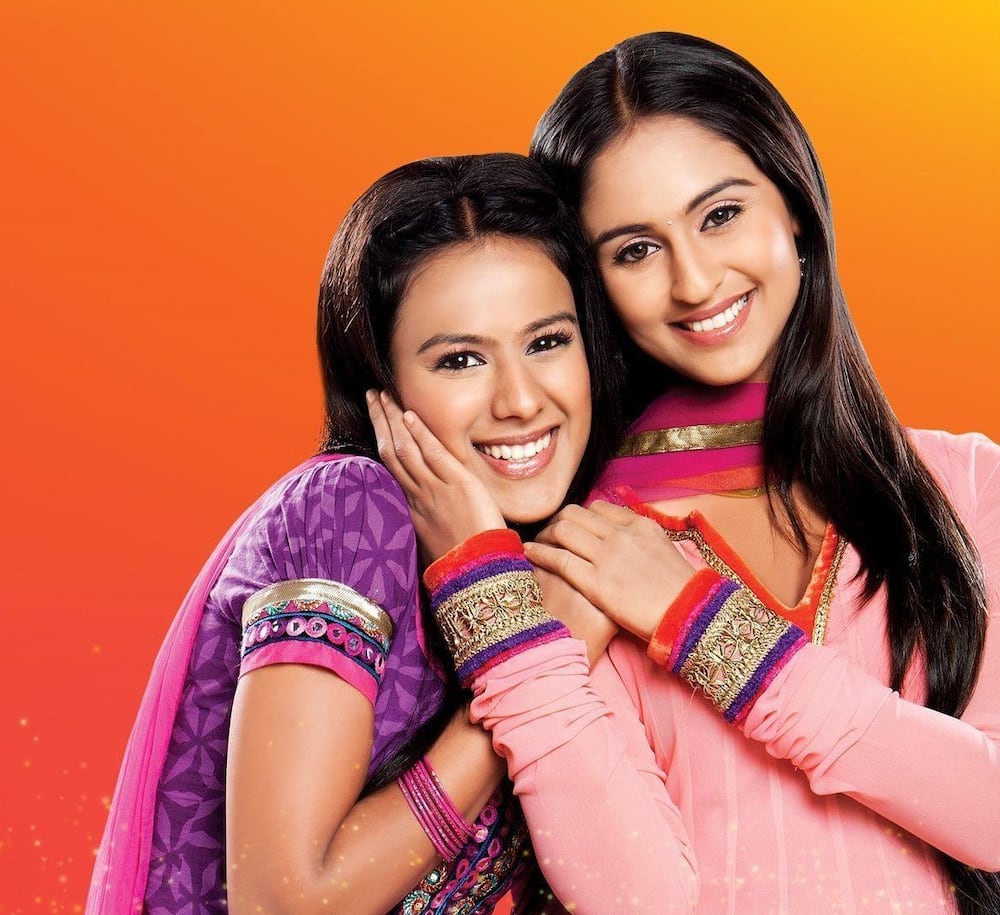 The Inseparables teasers full story centres on Maanvi Chaudhary and Jeevika Chaudhary, who happen to be two orphan sisters. They live with their grandmother, aunt, cousin, and uncle in Rishikesh. There are also two brothers, Virat Singh Vadhera and Viren Singh Vadhera, in Chandigarh, who come from an elite family of lawyers. Eventually, the inseparable orphan sisters married the two inseparable brothers. In the process, whatever troubles the couples face affect the relationship of the other because they seem to be torn in between their relatives.
The Inseparables teasers for September 2020
There are lots of things that will entertain you and, at the same time, teach you in the episodes of this month. You just do not have to miss it for anything. Are you curious about what they could be? Here are the highlights of what each episode focuses on.
Episode 455 - Tuesday, 1st of September, 2020
Viraat shares the story of what transpired the previous night to Viren. Then, he makes an attempt to search online to get information about Anjali before Maanvi enters the room. Meanwhile, Vanshika surprisingly finds lipstick stains on the jacket of Viraat and tells Swamini about it immediately. What would possibly be her reaction to this is worth finding out from today's episode.
READ ALSO: The Inseparables teasers: August 2020
Episode 456
Swamini is willing to talk to Viraat, at least, to explain what the mark is all about, while Viren comes up with an idea; he encourages him to discuss everything that happened to his wife without hiding anything. Maanvi sorts the misunderstanding by sharing the truth, and this gets Viraat angry. As a result, he leaves the house out of annoyance. Eventually, Maanvi becomes unconscious.
Episode 457 - Wednesday, 2nd of September, 2020
Maanvi makes an attempt to hide her pregnancy so that no member of the family knows about it, unknown to her that fate plans something different for her. After Vanshika discovers the pregnancy kit in the garden, she thinks Jeevika is pregnant. Jeevika's denial of this makes everyone ask Maanvi about it.
Episode 458
Viraat develops mixed feelings about his wife's unborn child. Jeevika overwhelmingly showers Maanvi with loads of gifts, while Swamini feels tensed that the baby is likely to cause enmity between the caring sisters. Viraat eventually realises that his mixed feelings came due to his unwillingness to be a father yet.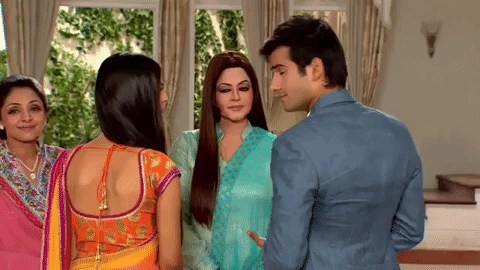 Episode 459 - Thursday, 3rd of September, 2020
Viraat finds it challenging to share the thoughts flowing through his mind with Maanvi because of the morning sicknesses and mood swings that she encounters. Some kids disturb Viraat when he goes for the audition, and as a result of this, he loses interest in having children.
Episode 460
Viren and Jeevika visit a doctor, and there, they find out that Jeevika's potential to conceive is zero. Then, she tries to hide the information from Maanvi. In the meantime, Viraat ruminates on the best way to express how he feels to Maanvi.
Episode 461 - Friday, 4th of September, 2020
Every member of the Vadhera family arises in support of Jeevika, while Maanvi speaks in clear terms that Jeevika is on the way to becoming the unborn child's mother. Then, Maanvi carries out medical researches as part of the plans to assist her sister.
Episode 462
Maanvi comes up with the idea of settling for surrogacy, and Jeevika welcomes the suggestion, encouraging that they should go on with its execution without delay. Then, both of them embark on an interview to get those that might be interested. Virat lands a massive contract from a music production organisation. But then, Maanvi is too occupied to go with him since she is busy with Jeevika.
READ ALSO: Made for Each Other teasers: September 2020
Episode 463 - Monday, 7th of September, 2020
Unfortunately for Maanvi, her plan of surprising Viraat fails because of the new contract that he lost. Meanwhile, Jeevika eventually finds the right person who would help her out with her surrogacy option.
Episode 464
Maanvi apologises, and Virat's contract was given him back. At the same time, Vidhi concludes on living with the Vadheras throughout her pregnancy period. The only challenge is that there is a secret that she seems to be keeping away from everyone.
Episode 465 - Tuesday, 8th of September, 2020
Vidhi's dad and Viren have misunderstanding leading to a fight. Meanwhile, Vanshika gets concerned about the impact of Vidhi's presence on Viren and Jeevika's marital journey. Everyone welcomes Vidhi and makes her feel comfortable in the house. Maanvi shares a photo with Vidhi.
Episode 466
Viraat finalises his recording, and the director assures him of releasing the album for him. In trying to share this news with Maanvi, Viraat buys her the kind of chocolate cake she loves to eat. Vidhi discusses with her doctor and pleads with her to keep the news away from Jeevika. Then, she gathers the family together to share a piece of exciting information with them.
Episode 467 - Wednesday, 9th of September, 2020
Viren is disturbed about the relationship of Maanvi and Viraat. When he wakes up at night, he finds out that Vidhi is hungry and gets her something to eat, before Maanvi spots both of them together later.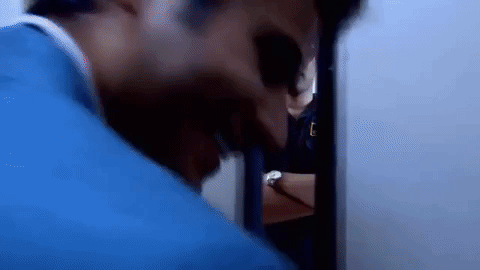 Episode 468
Jeevika gives Viraat a piece of advice to handle Maanvi with patience. Then, he cancels his earlier scheduled interviews to follow Maanvi to where she will have her sonography test. Meanwhile, Jeevika becomes worried after discovering that Vidhi is nowhere to be found.
Episode 469 - Thursday, 10th of September, 2020
Jeevika's conscience pricks him for suspecting Vidhi; then he promises that such a thing will never happen again. Jeevika and Viren are thrilled to find out about the sonography test that Vidhi goes for. Viraat is not after Maanvi's test, which is why Jeevika goes with her. Then, Viren stays with Vidhi.
Episode 470
Maanvi lies that she was with Viraat during the test while discussing with Dadaji. However, when she was telling Jeevika the truth, Dadaji overhears her. Viraat leaves Maanvi devastated after accepting to go on a musical tour.
Episode 471 - Friday, 11th of September, 2020
Maanvi decides not to pick Viraat's calls, but then, she goes with Jeevika to find out where exactly she is. Then, Vanshika requests that Vidhi remains with them based on the time Jeevika returns. Find out from today's episode where Maanvi exactly is.
Episode 472
Maanvi lets her family know of her plan not to come back, while Viraat makes an effort to get Maanvi's forgiveness but all to no avail. Her position is that Jeevika has to hand off her current challenges.
Episode 473 - Monday, 14th of September, 2020
Viraat vows that he will do everything possible to persuade Maanvi and take her home, while Jeevika looks after Maanvi. At the same time, Viren takes care of Vidhi in her absence. He is willing to have some rest in her room. Meanwhile, Viraat is still not at home, and his whereabouts are not known yet.
READ ALSO: Game of Love teasers: September 2020
Episode 474
Viraat comes back with gifts for Maanvi and also pleads for her to forgive him. Maanvi eventually agrees but on the condition that he will prove himself as a good father. Jeevika decides to return home and look after Vidhi.
Episode 475 - Tuesday, 15th of September, 2020
Vanshika finds where Vidhi is preparing food for Viren and suspects that she possibly nurses a feeling for him. Meanwhile, Maanvi finds the doll that Viraat loses in the washing machine, and that infuriates her. Find out from today's episode if she reconsiders him again or not.
Episode 476
Jeevika instructs Vidhi to leave the house chores. Viren expresses how joyful he is to see Jeevika, and Vidhi feels uncomfortable about it. Also, Swamini agrees to go with Maanvi's decision before Viraat later accompanies Maanvi to the hospital.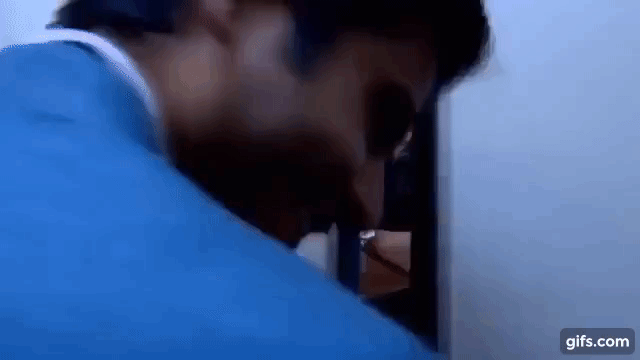 Episode 477 - Wednesday, 16th of September, 2020
Jeevika assists Vidhi to get dressed for the ceremony, while Jeevika and Vanshika find Viren and Vidhi hugging each other, which gets them worried. Meanwhile, Viraat and Maanvi visit the doctor, who informs her about the complications in her pregnancy.
Episode 478
A guest insults Vidhi at the party, and Viren stands to bail her out. Maanvi conspires on ensuring that Viraat does not win the challenge, and Daboo adds sleeping pills to Viraat's drink to assist her. Maanvi faints suddenly.
Episode 479 - Thursday, 17th of September, 2020
Viraat points accusing fingers on himself for Maanvi's situation and makes up his mind to vacate the house, but Pinky and Beeji stop him from achieving his aim. Then, Vidhi has feelings for Viren, and as she attempts to fix a loose button on his shirt, Vanshika intervenes.
Episode 480
Vanshika warns Viren about how Vidhi attempts to separate him and Jeevika, and he resolves to be extra careful. At the same time, Vidhi is not happy to see Viren and Jeevika together.
Episode 481 - Friday, 18th of September, 2020
Viren informs Vidhi that there is no point in giving his concern for her the wrong interpretation. Then, he convinces Jeevika to have another honeymoon. In the meantime, Viraat and Maanvi visit the doctor, and there, they are told of the likelihood of having the baby born disabled. But then, they have to decide what they want.
Episode 482
Viraat and Maanvi choose to let the baby be, and that decision wins Beeji's heart. Maanvi keeps the information away from the Vadhera family. As Jeevika and Viren go on a holiday, Vanshika pleads with Vidhi not to disturb them.
Episode 483 - Monday, 21st of September, 2020
Vanshika is angry with Vidhi, and as a result, he refuses to eat the breakfast she made. She does not find Vidhi in the house and instead finds a letter from her. The doctors note that Maanvi's baby is okay when she is not.
Episode 484
Viraat goes to Chandigarh to assist Vanshika in locating Vidhi's whereabout. Jeevika and Maanvi's father call Beeji, and Badi Beeji believes that Beeji needs to give them the exact information about their father.
Episode 485 - Tuesday, 22nd of September, 2020
Maanvi is in perplexity because of Viraat's musical tour, while Vidhi's mother arrives at Vadhera's house to celebrate with her daughter on her birthday. Then, the family considers throwing a party for the birthday celebrant. Swamini gives Vidhi a pair of gold bangles as a gift.
Episode 486
Vidhi finds it hard to let go of what had happened in the past before she faints after getting a call from her husband. At the same time, Viren promises to ensure that she is always happy. After Maanvi is discharged from the hospital, she goes to stay at Beeji's place.
Episode 487 - Wednesday, 23rd of September, 2020
Viraat tells his family about the world tour he is embarking on, while Jeevika becomes angry after eavesdropping on Vidhi's conversation with her mother. Meanwhile, Maanvi takes Monty's lunch, but do you think Beeji will find out Monty's reality?
Episode 488
Viren brings his friend Harshad home and introduces him to Vidhi. She immediately smites Harshad, and in the course of their discussion, Viren tells him that Vidhi is the surrogate mother of his child. Harshad looks forward to getting married to her.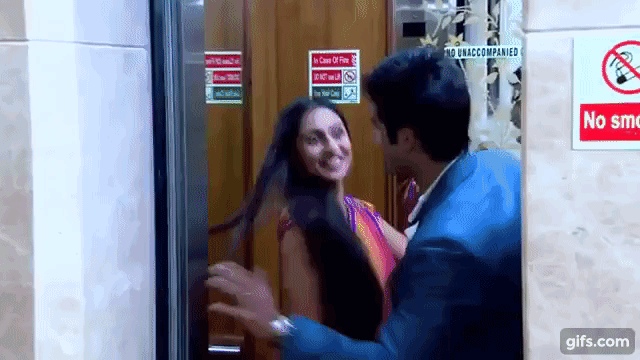 Episode 489 - Thursday, 24th of September, 2020
Monty informs Maanvi about meeting his family, and after he gets home, he hears Beeji telling Badi Beeji never to have any discussion with him. So, he decides to leave. Meanwhile, Harshad needs Viren to talk to Vidhi about him, which he is not sure about. As Jeevika agrees to speak with Vidhi, what will possibly be her reaction? Find out from today's episode.
Episode 490
Vidhi confesses to Viren about her marital status, who later let her know about her husband's nature. Then, she makes a promise never to hide anything from Jeevika.
Episode 491 - Friday, 25th of September, 2020
Jeevika introduces Harshad to Vidhi, who is shocked after sighting him. Daboo discovers Monty's picture in the storeroom. After Monty seeks the forgiveness of Beeji, he is walked out. Seeing Monty is a surprise to Maanvi.
Episode 492
Monty's failure to reveal his real person to Maanvi makes him feel dejected. Then, Beeji informs him to desist from coming home or meeting Maanvi. Harshad disgraces Vidhi, and Viren finds out that Vidhi's husband also needs to sign the surrogacy agreement.
READ ALSO: Geet teasers: September 2020
Episode 493 - Monday, 28th of September, 2020
Viren shares news about Vidhi's marriage with Harshad. After finding out that Monty is the father of Maanvi, Daboo confronts Beeji, who, in turn, admonishes him not to tell anyone else.
Episode 494
It is not Badi Beeji's desire for Maanvi and Monty to meet, but she will not let him be at that point onward. Monty bites his finger because he deserted his wife and children. Then, Beeji calls him not to have anything to do with Maanvi. Also, Jeevika finds where Viren is encouraging Vidhi.
Episode 495 - Tuesday, 29th of September, 2020
Jeeviodka tells Maanvi how suspicious she feels, and also, Harshad has started perceiving that Vidhi is becoming emotionally attached to Viren. He then tells Viren that her husband will have to receive Rs 5 lakh before he could append his signature on the paper. After Viren arranges the money, Harshad accepts to be its custodian.
Episode 496
Seeing Viraat at home is a surprise to Maanvi. Vidhi orders Harshad to leave the house with the money through threats. Jeevika feels that there is something Viren and Vidhi are keeping away from everyone.
Viraat
After Viraat regains consciousness, he shares what happened the previous night with Viren before Vanshika surprisingly finds lipstick stains on his jacket. While he is expecting a baby, he eventually finds out that he is not prepared to be a father. So, what happens eventually?
Maanvi
Out of passion for helping her sister, Maanvi goes on medical researches before coming up with the idea of settling for surrogacy, which was welcomed. Unfortunately, after attempting to surprise Virat, everything fails because the latter lost his contract. As Virat seems uninterested in Maanvi's test, what will possibly become of it all?
Considering what you have read so far from The Inseparable teasers for this month, you will rightly agree now that you should not miss the September episodes. So, join others as the episodes broadcast at 22:00 on StarLife to enjoy this highly engaging drama series.
READ ALSO: Family Affairs teasers: September 2020
As you watch this exciting drama series, Briefly.co.za has also highlighted what you will get from the episodes of Family Affairs teasers for September. In it, you will find out how an entire family is arrested and accused of murder because Shanti Devi refuses to supply sufficient evidence that will convince the police on the premise that Riya has not died.
READ ALSO:
Made for Each Other teasers: September 2020
Lies of the Heart teasers: September 2020
Twist of Fate teasers: September 2020
Source: Briefly.co.za