Covid-19 update: R22m blanket scandal, ANC caucus condemns graft
The ANC caucus has lamented the seemingly rampant Covid-19 tender corruption dominating headlines. Briefly.co.za explores the latest updates on the pandemic in South Africa.
PAY ATTENTION: Click "See First" under the "Following" tab to see Briefly.co.za News on your News Feed!
The ANC caucus has spoken up against Covid-19 corruption while a KZN department has been left leaderless after a R22 million blanket scandal.
Briefly.co.za explores the latest stories on the pandemic:
1. ANC caucus wants tough action over Covid-19 corruption claims
The ANC caucus has released a statement condemning the allegations of corruption relating to the government's handling of the Covid-19 pandemic.
The group has now called for investigations to be fast-tracked and justice handed out immediately:
"As the ANC caucus we are deeply embarrassed by this barbaric behaviour and call on the fast-tracking of all these government-led initiatives to investigate and bring [perpetrators] to book immediately. Law enforcement agencies must work around the clock to stem the tide of [this] criminality."
These proceedings will be closely monitored by the group who will in turn take their own action:
"Those involved in corruption and looting of public resources must face the full might of the law swiftly, without any fear or favour. We will closely monitor the developments of the cases under investigation and take decisive action against those involved in corruption and unsavoury conduct."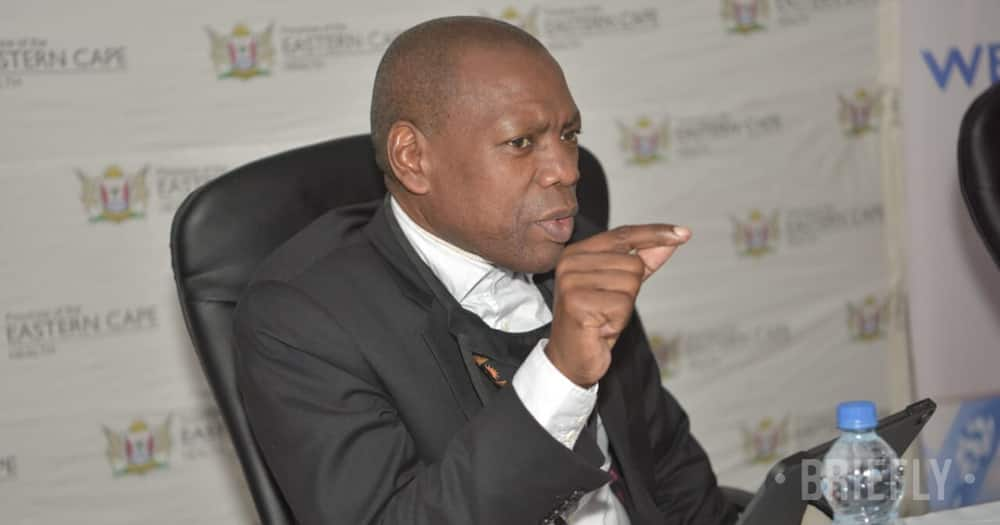 READ ALSO: Premier distances himself from R64 000 'shacks' unveiled by government
2. R22 million Covid-19 blanket scandal sees top officials suspended
The KwaZulu-Natal Department of Social Development is now leaderless after the majority of its senior officials were suspended.
This comes after substandard blankets were procured at a staggering cost of R22 million for 48 000 poor quality items without going to tender. MEC Nonhlanhla Khoza has announced the suspension of numerous officials implicated in the scandal.
IOL noted that the report into the investigation recommended that disciplinary action be taken against the acting Head of Department, acting Deputy Director-General, Chief Financial Officer (CFO), acting Supply Chain Manager, Cluster Chief Directors, and Supply Chain Management (SCM) officials for contravening sections 45, 81 and 88 of the Public Finance Management Act (PFMA) of 1999.
Khoza applauded the work done by the investigators and vowed that her department would hold those implicated to account:
"We will ensure that taxpayers' money that was spent irregularly is recovered. Not only will we deal with officials, but we will also deal with companies that were involved in the process. We have engaged a multidisciplinary team comprising officials from Social Development, Office of the Premier and Department of Public Service and Administration (DPSA) to ensure the speedy implementation of the recommendations of the report."
READ ALSO: WHO warns against Covid-19 lockdowns due to high cost of shutdowns
3. Mkhize updates SA on latest statistics
Health Minister Dr Zweli Mkhize has updated South Africa on the latest Covid-19 statistics.
In a statement issued by the Health Ministry on Monday evening, the minister commented:
"As of today, a cumulative total of 516 862 confirmed Covid-19 cases in South Africa have been recorded. The total number of tests conducted to date is 3 058 695 with 21 916 new tests conducted since the last report."
The number of fatalities recorded rose after six provinces reported new deaths, Mkhize explained:
"Regrettably we report 173 new Covid-19-related deaths: 20 from Eastern Cape, 37 from Gauteng, 12 from KwaZulu-Natal, 31 from Western Cape, 28 from the North West and 45 from Mpumalanga. This brings the cumulative number of deaths to 8 539."
In other news, Briefly.co.za reported that the World Health Organization has cautioned against reimposing national lockdowns in an attempt to limit the spread of Covid-19.
By the end of March, over 100 countries had opted to impose full or partial lockdowns which affected the lives of billions of people.
The entity has now highlighted the social and economic repercussions of this move, with the costs labelled as 'massive' by Dr Maria Van Kerkhove, who heads the WHO's pandemic response team.
Enjoyed reading our story? Download BRIEFLY's news app on Google Play now and stay up-to-date with major South African news!
Source: Briefly.co.za