Suidooster teasers: August 2020
August 2020 Suidooster teasers have taken entertainment to a higher level. The actors have put in their best to give what you need precisely. Nothing calms the soul like watching a breathtaking drama series in the evening with your loved ones after a long day. Are you looking for a great soapie? Suidooster airs on kykNET & Kie and kykNET from Mondays to Fridays at 18:30.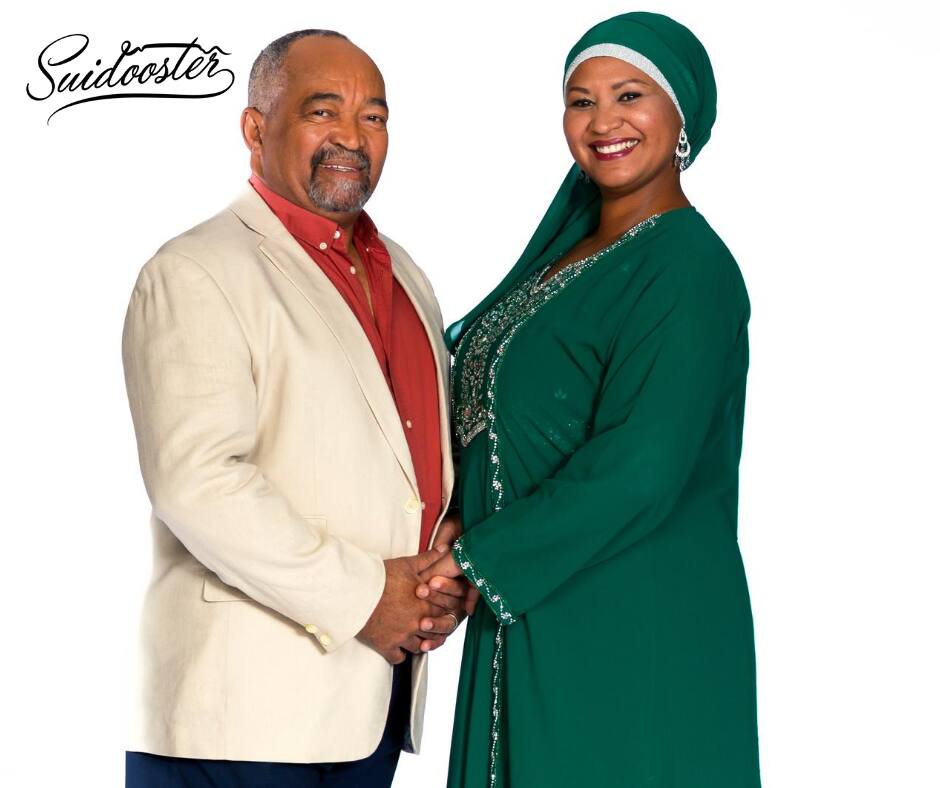 Imraan and Kaashifa are sceptical about their secret coming to the limelight. They have a shaky relationship because of the frequent arguments, but they also makeup and accommodate each other after a short time. Should they end this relationship for good or continue to hold on to their love?
What is coming up on Suidooster?
Here are the captivating episodes that will be aired in August:
Joy is invited at Nazeem's family dinner
Is she doing the right thing by attending the dinner?
1/09/2020: Tuesday (E 1074)
While AB is working hard in the pharmacy, Wade spills the beans, and Lee-Ann learns something strange. Meanwhile, Joy's double life is catching up with her.
2/09/2020: Wednesday (E 1075)
Farah explores her full potential in the opportunity that has presented itself to her. Joy feels awkward being part of the Nazeem's family dinner, and Kaashifa disagrees with Imraan's idea.
READ ALSO: The Vow teasers: August 2020
3/09/2020: Thursday (E 1076)
Imraan tries to reconcile with Kaashifa because she is still holding onto what happened between them. At the same time, Wade needs to make a tough decision soon, and Joy is worried about her circumstances.
4/09/2020: Friday (E 1077)
Wade's dilemma depresses him, AB lends Farah a shoulder to lean on, and Imaraan is hurt when Kaashifa rejects his olive branch.
Will Zoe believe the truth?
Bridgette tries to make her see the reality concerning her situation.
7/09/2020: Monday (E 1078)
Wades hopes that he gets the courage to accomplish his big goals. Farah rescues Danni, and Kaashifa and Imraan get into an argument.
8/09/2020: Tuesday (E 1079)
Bridgette jolts Zoe back into reality, and the support that AB is offering Farah has put him in a problematic position. Kaashifa discovers that she loves Imraan more than anyone in the world.
9/09/2020: Wednesday (E 1080)
Mymoena invites Fraha for dinner while Wade's heart is torn in between two women. What happens between Kaashifa and Imraan makes them uncomfortable when they are around each other.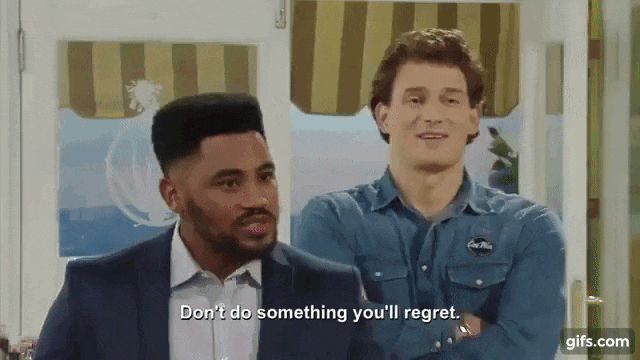 READ ALSO: Gomora teasers: August 2020
10/09/2020: Thursday (E 1081)
A tragedy hits Ruiterbosch, and it affects everyone. How long will it take for Wade to make the decision? Nazeem loses his temper when he discovers disturbing information.
11/09/2020: Friday (E 1082)
Will Wade fix his problems? Meanwhile, Bridgette makes a startling discovery. On the other hand, Lee-Ann is shocked by the path that Mrs J has decided to take.
Why is Joy afraid of Nazeem?
Will Nazeem hurt her?
14/09/2020: Monday (E 1083)
Joy is worried about what Nazeem will do to her because he has a wave of terrible anger. Zoe worries about Wade when she learns that he will be working until late into the night. Meanwhile, Kaashifa is not having a good time.
15/09/2020: Tuesday (E 1084)
The secret that Imraan and Kaashifa are keeping is giving them sleepless nights, and Tim receives shocking news. What did AB do to Farah that makes him feel guilty?
16/09/2020: Wednesday (E 1085)
AB finds it hard to stay away from Farah, and Kaashifa feels guilty of something.
17/09/2020: Thursday (E 1086)
Kaashifa is afraid that everyone will know what she did with Imraam. As AB meets someone in the evening, Tim strives to win Zoe's heart once more.
18/09/2020: Friday (E 1087)
Tim and Bridgette receive uplifting news, and Wade avoids meeting people. On the other hand, Zoe and Joy are heartbroken.
READ ALSO: Twist of Fate teasers: September 2020
Tim and Zoe hold a meeting
What will they talk about?
21/09/2020: Monday (E 1088)
Something great happens to Ty and Nazeem, Joy focuses on surviving in the storm, and Rabia tries to instil some sense in Imraan.
22/09/2020: Tuesday (E 1089)
Rabia requests help from AB while Tim and Zoe have an honest conversation. Meanwhile, Lee-Ann and Nazeem's relationship is flourishing.
23/09/2020: Wednesday (E 1090)
Imraan's situation is putting so much pressure on him and Bridgette schemes to belittle Nazeem. At the same time, Ty comes up with a brilliant idea to earn money.
24/09/2020: Thursday (E 1091)
Imraan and Kaashifa get into another bother conflict, and trouble knock on Joy's door. Ty meets potential investors for his project.
Lee-Ann prepares to appear on television
She is anxious and nervous about the show.
25/09/2020: Friday (E 1092)
The secret plan between Bridgette and Chris is succeeding, and it is not easy for Imraan to forget his feelings for Kaashifa. Lee-Ann is nervous about attending a popular TV program.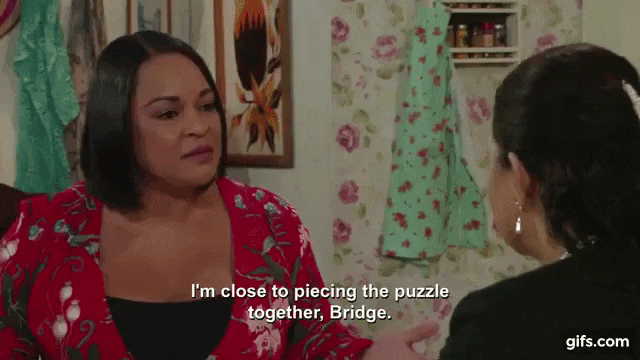 28/09/2020: Monday (E 1093)
Imraan plans to reconcile with Kaashifa, and while Bianca and Bridgette do not see each other eye to eye, Bridgette is eagerly waiting for some information from Chris.
29/09/2020: Tuesday (E 1094)
Mymoena faces AB concerning his plans and intentions while Ty tries to track the person who owns the automobile that he is repairing. Meanwhile, Lee-Ann explains to Nazeem why their sister is strict with him.
30/09/2020: Wednesday (E 1095)
Bianca gives Joy all her support, while Carmen is working so hard to please Bridgette. Ty conducts a secret investigation, and AB is determined to correct his mistakes.
What is happening to Wade, Tim, and AB?
Wade is stressed out because he cannot choose one lady over the other.
Tim is trying to rekindle the love he had with Zoe, but she is adamant about going back to him. Later, she suffers from a heartbreak. Will she run back to Tim?
AB has been encouraging Farah, but all of a sudden, he is dying of guilt. He cannot avoid her even though he wishes that it easy for him to keep his distance. Mymoena discovers that he has been doing something fishy.
August 2020 Suidooster teasers have highlighted a tip on the iceberg. The series has millions of viewers in South Africa. Why do not you join them and enjoy this series together? You will love and recommend it to more people.
READ ALSO: Season finale! This is Love teasers: August 2020
It is a happy ending on This is Love. Briefly.co.za revealed the punishment that Arjiit and Shardul will get. The Bhallas conduct a DNA test which enables them to protect Neeti from the evil man. Ruhi and Karan's wedding is successful despite her alarming health condition.
READ ALSO:
Uzalo teasers: August 2020
Arendsvlei teasers: August 2020
Game of Love teasers: September 2020
Source: Briefly News