Scandal! Teasers: August 2020
The beauty of tradition is highly embraced in South Africa, and shows like Scandal! have incorporated it bringing out the concept of the soap opera. The soapie highlights dynasties fighting each other to prove their power. It also encompasses twisted love stories and the enmity that brews from broken friendships. Scandal! teasers for August 2020 highlight how heated the show is becoming by the day.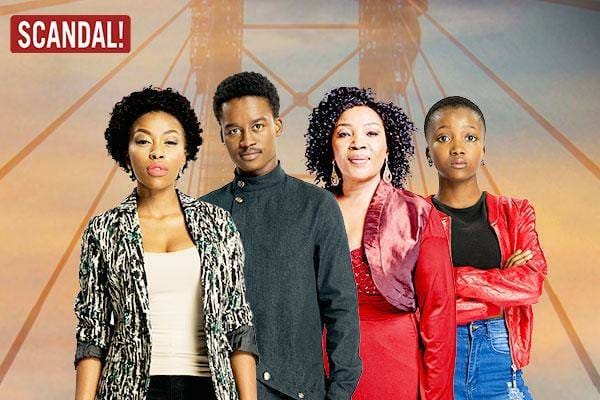 Scandal! teasers for August 2020 bring out the concept of broken trust and how much one should be careful. Phindile is convinced that those around her have the best of intentions towards her. She has no idea that they are plotting her downfall. She falls into their trap and what happens to her leaves her in shock. Is it too late for her to get back on track? How about reading on to find out more details about her fate and how everything will turn out for her?
Scandal! teasers for August 2020
These are some of the notable events that you should prepare for in the oncoming Scandal! episodes.
Episode 3619 - Monday, 3rd of August 2020
Bhekumuzi gathers courage and decides to go out and rescue Phindile from her mess, how will it go? Xolile does the unexpected and hopes that his move will help in rescuing Chumani from his complicated situation. The move that Dintle makes might have dire consequences in the future.
Episode 3620 - Tuesday, 4th of August 2020
Someone sends Bhekumuzi some shocking news from home, and Romeo gives in his best to ensure that he accomplishes his goal without his wife's consent. Xolile turns down an offer, and Dintle faces a severe obstacle in her course of accomplishing her goal.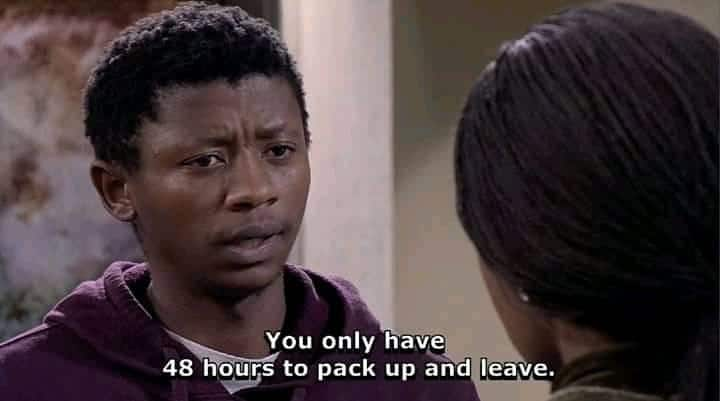 Episode 3621 - Wednesday, 5th of August 2020
Phindile falls for the trap and opens up about her real feelings, and Dintle focuses on getting back on track and accomplishing her dream. Romeo receives information about death, and it startles him.
READ ALSO: Suidooster teasers: September 2020
Episode 3622 - Thursday, 6th of August 2020
Phindile goes through an experience that makes her unnerved, and she believes that it is a sign from the ancestors. Judith discovers the truth about everything that has been happening, and Chumani and Yanga get more than what they expected. Romeo reaches out to someone who might have a mysterious plan.
Episode 3623 - Friday, 7th of August 2020
Phindile admits to having done something, and it causes severe action to be taken against her. Olewthu, Yanga's sister, tries to get her mother out of the pain that she is going through, and two brothers meet for the first time. How will they react when they see each other?
Episode 3624 - Monday, 10th of August 2020
Phindile convinces herself that one of her enemies is responsible for the misery that she is going through, and Chumani makes a sacrifice for someone. Romeo is uneasy about facing one of the people who are close to him.
READ ALSO: New! The Candidate teasers: August 2020
Episode 3625 - Tuesday, 11th of August 2020
Someone sends Phindile some shocking news as she tries to fix the differences that she has with someone, and Yanga and Chumani try to execute an attack. How will it go? Romeo lets someone into his life, although this move does not sit well with everyone.
Episode 3626 - Wednesday, 12th of August 2020
The content of a will is revealed, and Phindile gains more than what she expected. Chumani receives access to something that he has been dying to have, although it comes at a price. Romeo meets Simo's close friends, although things do not seem to be the way they are supposed to be.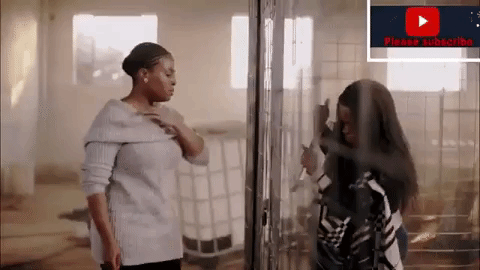 Episode 3627 - Thursday, 13th of August 2020
Chumani realises that he has made more friends than the ones that he has lost, and MaKhanyile sends the Ngemas a delivery that shocks them. Meanwhile, Simo is sceptical that he might have lost everything.
READ ALSO: Zee World Gangaa: cast (with images), full story, plot summary, teasers
Episode 3628 - Friday, 14th of August 2020
Phindile struggles to rush against time to fix something, and Tebello's dream seems to be in synchrony with the things that are happening in his life. Violetta decides to take action and focus on her target. What is planning on doing?
Episode 3629 - Monday, 17th of August 2020
Phindie prepares for a war that might happen in Johannesburg, and Tebello is convinced that he stumbled upon someone from his past. An old foe reaches out to Lerumo, and someone desperately calls out to Xolile for help.
Episode 3630 - Tuesday, 18th of August 2020
Phindile makes a decision, although she comes across a complicated situation that she has not foreseen. Simo focuses on his prey, although he loses track of the motive that he had about the attack. Lerumo discovers some troubling information about the stranger, what is it about?
Episode 3631 - Wednesday, 19th of August 2020
Phindile receives a severe warning, and it makes her unnerved. Neo is sceptical about the things that Tebello is holding his hope for. Grace makes a decision that might have dire consequences; she is not aware that she is being played.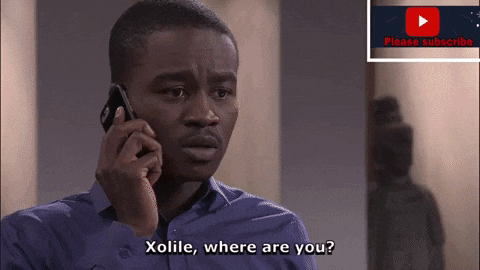 Episode 3632 - Thursday, 20th of August 2020
Phindile is unsure about sticking to her beliefs and honouring traditions, and Neo declares that he is ready to fight for what is dear to him. Meanwhile, Grace falls for a young man, whose intentions towards her are fishy.
READ ALSO: The Inseparables teasers: September 2020
Episode 3633 - Friday, 21st of August 2020
Phindile realises that what she has has been hoping for could have dire consequences, and Tebello loses hope about the future as his wait seems to be unsuccessful. Grace's situation seems to be more complicated than she imagined.
Episode 3634 - Monday, 24th of August 2020
Someone makes an unexpected proposal to Phindile, and it leaves her shocked, and Lerumo realises that he is in a mess that will require him to explain. How will he go about it? Grace's emotions might get her into a deeper mess.
Episode 3635 - Tuesday, 25th of August 2020
The Ngemas realise that they could be in danger; hence they panic and let anxiety get the better part of them. Simo realises that he has control over the relationship between two other people; how will he use his power?
Episode 3636 - Wednesday, 26th of August 2020
The members of the Ngema family are not impressed by how one of the family members is behaving, and the social worker makes a remark about Tebello. Is it positive? Simo uses his position to manipulate someone; who is his victim, and why is he doing that?
Episode 3637 - Thursday, 27th of August 2020
Someone offers Phindile an offer that is difficult to deny; will she take it? Tebello is stopped from staying with a loved one, and this decision makes him concerned. Someone tells Violeta that they love her, and the words change her mood.
Episode 3638 - Friday, 28th of August 2020
Zinzile is shocked to see how one of the family members is carrying themselves around, and Neo declares that he will fight for a loved one. Grace is unnerved when she realises that she has no control over her situation. What is her next move?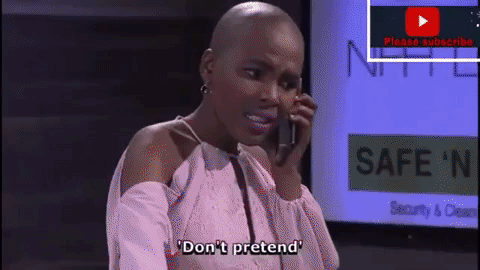 Episode 3639 - Monday, 31st of August 2020
Phindile is forced to face the consequences of putting all her eggs in one basket, and Lerumo finds himself in a dilemma as he gets into a fight with a loved one. However, the fight makes him get into good books with someone else. Xolile is startled when she realises that the advice that she gave Grace backfired. Will Grace blame her for her miseries?
Phindile
Phindile is in a messy situation, although she convinces herself that the ancestors are communicating with her. She opens up to someone about how she feels; she is not aware that this person is planning her downfall. How will she get out of the situation that she is in?
Romeo
Romeo plans a secret mission without letting his wife know about it. Later, he is thrown off the balance when he is told about someone's passing on. When he lets someone into his life, those around him groan about it. What is he planning?
READ ALSO: Brave and Beautiful teasers: August 2020
Brieflly.co.za reported on 31st July 2020 about the latest highlights of Brave and Beautiful. The highlights featured how complicated the show has gotten.
Shraddha's health condition worsens, and she has no idea that the cancer is advancing. Meanwhile, Ishaan ends his relationships with Maya and admits that he has feelings for Shraddha. Will he find out about her health condition? And if he does, how will he react?
Scandal! teasers for August 2020 must have left you in suspense about what Grace's and Phindile's fate will be. If you wish to find out how they will get themselves out of their situations, you might want to tune on to e.tv every weekday at 19h30.
READ ALSO:
Game of Love teasers: September 2020
Season finale! This is Love teasers: August 2020
Mehek teasers: August 2020
Source: Briefly.co.za