Covid-19 update: WHO team to arrive in SA, Consol halts R1.5bn project
Health Minister Dr Zweli Mkhize has announced that WHO officials will be arriving in SA to aid in the current crisis. Briefly.co.za explores the latest updates on the Covid-19 pandemic.
PAY ATTENTION: Click "See First" under the "Following" tab to see Briefly.co.za News on your News Feed!
Health Minister Dr Zweli Mkhize has announced that a team of World Health Organization officials will be arriving in SA shortly.
The minister confirmed that the government is preparing for a possible surge in Covid-19 cases.
Briefly.co.za explores the latest stories on the pandemic: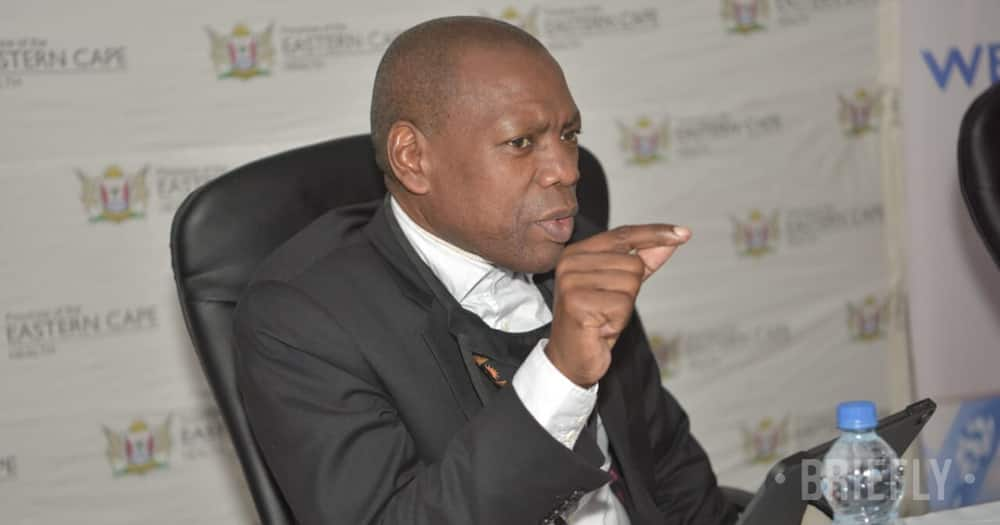 1. Mkhize: WHO experts to arrive in SA
Health Minister Dr Zweli Mkhize has announced that the World Health Organization will be sending 43 senior experts to SA.
This comes after the minister confirmed that a second wave of Covid-19 infections is possible, similar to what other countries have experienced.
The first batch of 17 experts will arrive in SA on Wednesday and will be placed under quarantine for the mandatory 14-day period.
Despite anticipating increased pressure in hospitals, Mkhize signalled that the expected surge had not materialised:
"Around 7 June the numbers in the Western Cape started decreasing. The expected surge in the province did not materialise. There were reports that hospitals were full in Gauteng, but this was not the case. The beds are full but not to capacity. We are not out of the woods yet. We have not gotten to a point where we say we don't have beds for our patients."
READ ALSO: Range Rovers, Maseratis: Magashule's circle used state funds on whips
2. Consol Glass halts billions in investments
Consol Glass has suspended construction of a R1.5 billion manufacturing plant in Gauteng due to a slump in business during the pandemic.
The ban on alcohol has seen an 85% slump in sales for the industry, placing immense pressure on the business:
"The combined effect of Covid-19, the current alcohol ban, ongoing restrictions on on-premise consumption and lost compound growth will see the South African glass industry decline by an estimated 15% over the next 12 months."
The investment would have created 120 direct employment opportunities and an additional 2 600 jobs in the supply chain.
Mike Arnold, CEO of Consol, lamented the impact of the lockdown restrictions on the business:
"Had there been no alcohol ban, as in most other countries around the world who have dealt with the impact of the pandemic, our models indicate that demand would have reduced only slightly."
READ ALSO: Liquor ban: SAB abandons R5 billion in investments due to lockdown
3. Mkhize confirms 345 new deaths
Health Minister Dr Zweli Mkhize has updated the nation on the latest Covid-19 statistics in SA.
In a statement issued by the Health Ministry on Tuesday, the minister confirmed that:
"As of today, a cumulative total of 521 318 confirmed Covid-19 cases in South Africa have been recorded."
Mkhize has also noted an influx in new Covid-19 fatalities, bringing the death toll closer to 9 000:
"Regrettably we report 345 new Covid-19-related deaths: 43 from Eastern Cape, 116 from Gauteng, 89 from KwaZulu-Natal, 97 from Western Cape. This brings the cumulative number of deaths to 8 884."
In other news, Briefly.co.za reported that the State Capture Inquiry heard how Ace Magashule's time as the Free State Premier saw him tied to some questionable deals.
A R225 million 'asbestos removal' contract was linked to the ANC secretary-general and his former cronies. Prosecution Advocate Paul Pretorious led the forensic analysis on Tuesday detailing how the contract was not honoured.
Instead, the public works funding was funnelled to those in Magashule's inner circle with at least two of his colleagues scoring high-end vehicles.
Enjoyed reading our story? Download BRIEFLY's news app on Google Play now and stay up-to-date with major South African news!
Source: Briefly.co.za