Exclusive: Gigaba's mom laments the bickering between him and his wife, Norma
- The public spat between the former finance minister Malusi Gigaba and his wife, Norma, led to the worsening of the health of Gigaba's mother, Nomthandazo
- The elderly woman pleaded with the public to give her son and daughter-in-law space to deal with their differences
- Gigaba's wife, Norma, was arrested after she allegedly damaged a Mercedes-Benz worth millions
PAY ATTENTION: Click "See First" under the "Following" tab to see Briefly.co.za News on your News Feed!
By Wisely Manzini - Freelancer Journalist
The latest dramatic episode between the erstwhile finance minister Malusi Gigaba and his wife, Norma, has plunged the already frail health of Gigaba's mother, Nomthandazo, into disarray.
In the latest of what is turning out to be a soap opera in the Gigaba household, the former minister opened a charge of malicious damage to property against his wife of close to six years.
Inevitably, Nomthandazo said this has led to her already weak health deteriorating even more.
"No mother is willing to see her son and his wife fighting, especially in public. However, it is not unusual that couples would sometimes argue over certain things, but doing it in public often leads to unforeseen circumstances," said the elderly woman.
She said she was confident the pair would be able to rekindle their love and put the chaotic episode behind them.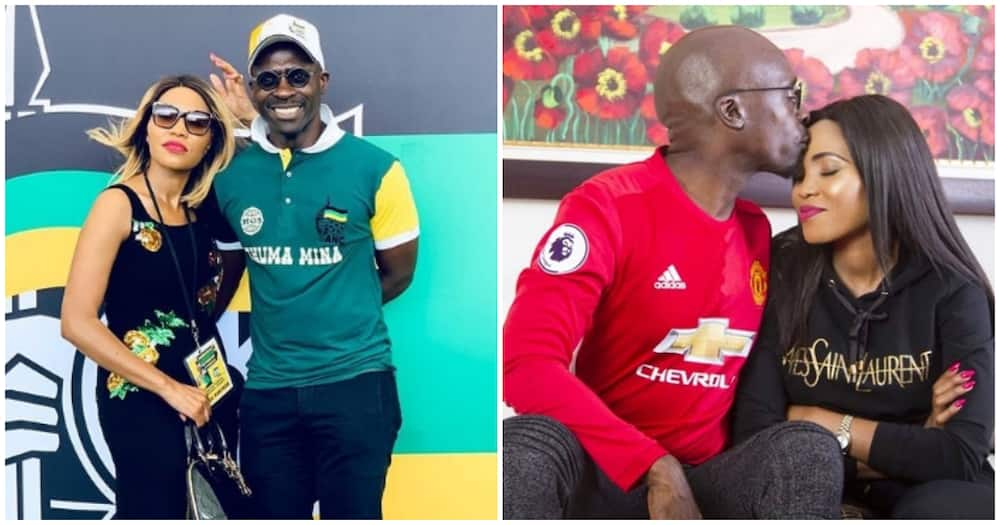 "As a mother all I wish is for them to resolve this and work on being a happy family again. That's my only wish," she said.
Nomthandado told Briefly.co.za that her entire family in Mandeni, Gigaba's homestead in the north of KwaZulu-Natal, was concerned about the latest events.
"Since I heard about this, I started praying that God intervenes in their lives. My health has also worsened, but I know this is just a passing phase. They (Gigaba and Norma) must be strong," said Nomthandazo.
READ ALSO: Enhle Mbali: Mzansi compares Black Coffee's ex to Alexandra Cane
Meanwhile, a close family friend, who didn't want to be named, said tensions between Gigaba and Norma have been bubbling under the surface for a long time:
"I'm not surprised by the latest turn of events. There have been signs that things are not well between them for a long time. But again I wish them strength as they face the test of mending their relationship. Everybody goes through this phase at some point in their relationships. Ours as the family is to be supportive to them."
At first, the close friend said the couple's relationship blossomed but lately the pair has been a magnet for controversies.
"This is not good at all for both of them. Gigaba still has political ambitions and Norma also has her own personal ambitions. The litany of controversies that have shadowed them don't reflect well," said the concerned close family aide.
Gigaba is a member of the ANC's National Executive Committee, the party's supreme decision making body between conferences.
Gigaba's mother said this was the time for her son to be given space to deal with the woes that beset him.
"He is a human being first before a politician. I plead with people to give him space to deal with the issues facing him," she said.
Apart from the charge for damage to property, Norma also faced a charge of crimen injuria, which was opened by an unidentified man who is claimed to be Gigaba's pal.
She was arrested on Friday and spent a night in a jail cell at the Brooklyn police station in Gauteng. Subsequently, she was granted R5 000 bail and appeared in the Hatfield Magistrate Court on Monday. The matter was postponed to 14 September.
Enjoyed reading our story? Download BRIEFLY's news app on Google Play now and stay up-to-date with major South African news!
Source: Briefly.co.za