The captivating scenes in The Way to Paradise 3 teasers remind senior citizens with a variety of emotions that they felt when they were young. As for the younger generation, the series does not only entertain them, but it also teaches them valuable life lessons. You will learn how to help real-life people who have first-hand experience on drug and alcohol addiction, crime, money, domestic abuse, LGBT sexual orientation, terminal illness, and more issues that the show addresses.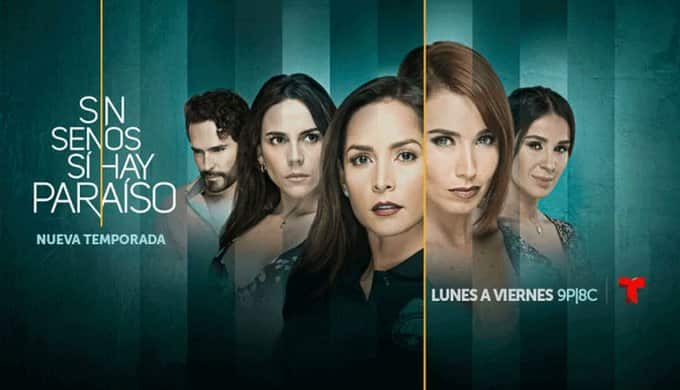 The fascinating episodes in season 3 premiere on 10th September 2020 and on 9th September 2020. You can watch this drama series on Telemundo from Mondays to Sundays at 22:00. Do not forget to tune in.
What is coming up on The Way to Paradise, Season 3?
The third season of the novella is more dramatic and intense.
Mariana gives birth
She loves her baby girl.
10/09/2020: Thursday
Santiago and his children follow the television beauty pageant show as the judges contemplate on who should be the winner.
11/09/2020: Friday
Mariana gives birth to a baby girl, and Jota picks Albeiro to be a godfather to his daughter. Meanwhile, Villa plans how to get Martin out of prison.
READ ALSO: Scandal! Teasers: August 2020
12/09/2020: Saturday
Miguel cautions Catalina to protect herself because she will be the first person Martin will attack. He is worried about her since Martin has escaped from jail. While Martin and Villa travel to Colombia, Calvo picks Hilda from the hospital.
Martin sneaks into Catalina's home
He sends Catalina signals to show her that he can find her whenever he wishes.
13/09/2020: Sunday
Catalina wakes up to a note and a rose on her nightstand. She realizes that they are from Martin; therefore, she and Tonny search for him in the entire house.
14/09/2020: Monday
Martin rents an apartment on the outskirts of the city. On the other hand, Zoraya finds Santiago and Catalina at the hospital.
15/09/2020: Tuesday
While Jota reveals to Calvo about the curse, Zoraya threatens to kill Catalina if she refuses to break up with Santiago.
16/09/2020: Wednesday
The police find Martin at Angel's house and arrest him. He is being suspected of abducting Valentina. Yesica discloses to Albeiro that he is the child's father.
Who is helping Martin?
The cops let him go after arresting him for kidnapping Valentina.
READ ALSO: Young Love teasers: August 2020
17/09/2020: Thursday
Liseth rejects Dayana's job offer. She wants to employ her as a prostitute. When the cops release Martin, he heads straight to his house and puts Valentina on chains.
18/09/2020: Friday
Catalina inquires from Yamile directions to Diabla's farm location. At the same time, Ximena visits Angel at the police station.
19/09/2020: Saturday
Diabla prevents Cerdo from killing Albeiro, and Zoraya maltreats Santiago.
Who is Catalina's crush?
She has fallen in love with Albeiro.
20/09/2020: Sunday
Santiago protects Zoraya from harming herself, and Catalina confides in him about her feelings for Albeiro. Dayana discovers that Liseth ran away.
21/09/2020: Monday
Calvo overhears Catalina and Hilda's discussion. Liseth requests to hide in Catalina Jr's house while Dayana is looking for her.
22/09/2020: Tuesday
Dayana covers Catalina's head using a hood and takes her to Titi's estate, and Diabla commissions Calvo to kill Hilda.
23/09/2020: Wednesday
Sandra and Hernán Dario accompany Catalina Jr to Mariana's house to take the DNA test sample. Meanwhile, Diabla arrives at Chalo's farm.
Why is Calvo feeling guilty?
He pleads for forgiveness from Hilda.
READ ALSO: Imbewu Teasers: August 2020
24/09/2020: Thursday
Catalina attempts to flee from Cabra. On the other hand, Martin spies on Lucia. Furthermore, Diabla grieves while holding Daniela's ashes, while Calvo begs Hilda over the phone to forgive him.
25/09/2020: Friday
Catalina informs Cabra to accompany Titi as she bids her children goodbye. Diabla promises Albeiro that she will change.
26/09/2020: Saturday
Dayana catches Liseth at Hernán Dario's house as she tries to run away. Later, Tony finds Cabra's truck. The truck gives him clues that lead him to Titi.
27/09/2020: Sunday
Catalina informs Tony over the phone to install a GPS tracker in Cabra's car. Hernán Dario and Catalina Jr visit Liseth at the hospital.
28/09/2020: Monday
Albeiro escapes with the baby to Hilda's house. The house is in a poor state, and Hilda calls an ambulance immediately after they arrive. Later, Martin attempts to kill Mariana.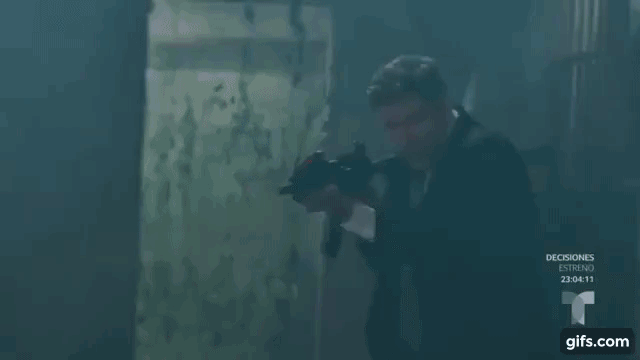 READ ALSO: Suidooster teasers: September 2020
29/09/2020: Tuesday
Catalina demands an explanation over the phone from Tony for abandoning Mariana. Hilda and Catalina Jr engage in a deep conversation at the clinic. Later, Diabla and Calvo visit Hilda in her house.
30/09/2020: Wednesday
Diabla instructs Calvo to kidnap Albeiro at the clinic, and Catalina escapes successfully. She gives Miguel directions to Titi's farm.
What is happening to your favourite characters in The Way to Paradise 3?
Clavo is ordered to kill Hilda.
Liseth runs away from Dayana because she is forcing her to get into prostitution.
Albeiro runs away with the baby to Hilda's house, and Clavo is sent to kill him.
Catalina is held hostage by Cabra, and she is also afraid that Martin will harm her.
Martin escapes from prison, and he sends Catalina frightening signals. Later, the cops arrest him as a prime suspect in Valentia's abduction.
September 2020 The Way to Paradise 3 might get you attached to the characters. However, on a light note, do not confuse the line between the fictional character and real-life actors. The real-life personalities of the inhuman actors are different from what you see on the screen. Social media makes it easy to find out the real-life of these actors.
Get insights on Imaraan and Kaashifa's romance from the recently posted September 2020 Suidooster teasers by Briefly.co.za. Their secret is threatening their relationship. Kaashifa gets upset over everything, but her romantic boyfriend come ups with sweet reconciliation ideas.
READ ALSO:
Season finale! This is Love teasers: August 2020
New! The Candidate teasers: August 2020
The Inseparables teasers: September 2020