In September 2020 Along Came Love teasers, David is beginning to value Graciela, but he is not in love with her. He advises Fernanda to change her attitude towards Luciana because she will be her stepmother soon. The war between the mothers and their daughters intensifies. Lilian is envious of Martha because the man she loves is choosing Martha over her. However, Graciela hates Martha's daughter, Luciana, because she is the woman after David's heart.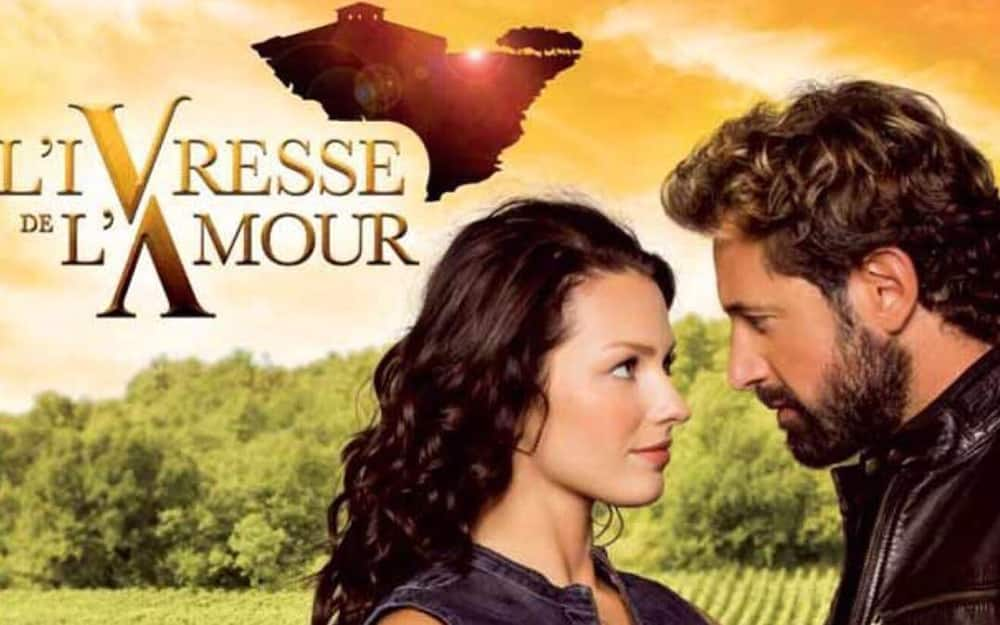 This Mexican drama series airs on FOX Life from Mondays to Fridays at 15:50, and the repeat airs at 21:40. The moral lesson of the story is that, while you trust close relatives to help you in raising your children as you concentrate on providing for the family, be careful of what they teach them.
The September episodes of Along Came Love
Here are the captivating scenes that will air this month:
Erika and David work together on an irrigation scheme
Since their vineyards are close to each other, the owners agree to stop arguing over the irrigation system.
1/09/2020: Tuesday (Episode 97)
Luciana needs Miguel to persuade Erika into working with David in his vineyard. She believes that the two are the perfect combination to work on the vineyard's irrigation system. Meanwhile, David assures Juan that he will never sell his vineyard.
2/09/2020: Wednesday (Episode 98)
While Gutierrez, Lilian, and Martha hold a meeting, the truth about Martha is exposed. Fernanda requests her dad to allow her to be in a relationship with Tano.
3/09/2020: Thursday (Episode 99)
Fernanda does not like the idea of her father dating Luciana, and Luciana shares with David her brilliant plan to save his vineyard.
4/09/2020: Friday (Episode 100)
Graciela cautions her mother to keep an eye on Fernanda. At the same time, Leon demands to know if Miguel still loves his sister.
Graciela demands her mother to up her game
She commands her mother to put in more effort into taming Fernanda. She is the only weapon they have to trap David since Bobby is too smart to be manipulated.
7/09/2020: Monday (Episode 101)
David lets his daughter understand that he will not choose her over Luciana because he loves both of them. Graciela advises Lilian to focus on keeping an eye on her grandchildren more than her lust for Gutierrez.
8/09/2020: Tuesday (Episode 102)
Miguel warns David not to hold onto Luciana, while Martha cautions Graciela to stop manipulating the children.
READ ALSO: Season finale! The Way To Paradise 2 Teasers: September 2020
9/09/2020: Wednesday (Episode 103)
Adolfo promises to make Miguel suffer if he hurts Erika. However, Leon is against how close Graciela and his mother are becoming.
Carito comes back to witness in court
He is a critical witness in the case; hence, it is an excellent idea for the judge to hear his side of the story.
10/09/2020: Thursday (Episode 104)
Perla persuades Miguel to convince Carito to return to the US and appear before court. Not only do Cesar and Susan reconcile, but they also agree to stay away from David and Luciana's love life.
11/09/2020: Friday (Episode 105)
The winner of the wine contest is announced, and Carito comes back. Meanwhile, Fernanda gets a panic attack.
14/09/2020: Monday (Episode 106)
Miguel defends Luciana when Juan teases her for losing the wine contest.
15/09/2020: Tuesday (Episode 107)
Anderson continues to play with David's mind, and Fernanda confides in Graciela that she prefers her to be her stepmother over Luciana.
Fernanda and Martha reconcile
She still loves and respects Martha even after Lilian fed her with negative thoughts ts about Martha.
16/09/2020: Wednesday (Episode 108)
Miguel assures Erika that he no longer loves Luciana. Fernanda asks Martha to forgive her, and they promise each other never to argue again.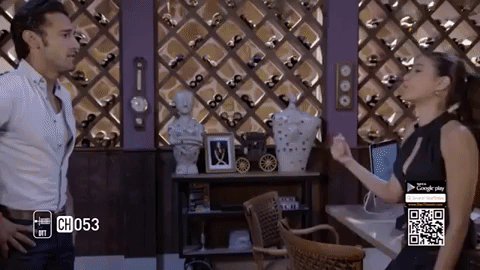 READ ALSO: The Way to Paradise 3 Teasers: September 2020
17/09/2020: Thursday (Episode 109)
David rejects Graciela's seduction tricks, while Perla and Juan plan how to retaliate in the case Mark decides to take revenge.
18/09/2020: Friday (Episode 110)
Luciana warns David to refrain from showing that he is affected by the things that Graciela said at a press conference. Meanwhile, Ramon informs Tano that he is lonely.
21/09/2020: Monday (Episode 111)
Gutierrez saves Susan when Mark abducts her. Later, Adolfo appreciates Miguel for helping his daughter's health to improve.
22/09/2020: Tuesday (Episode 112)
Juan accuses David of pushing his father into committing suicide. Susan is still in denial concerning Mark's death. Later, David lets down Luciana by missing to close the business deal she had worked hard on.
What happened in David's vineyard?
Luciana works to her bones to ensure that the vineyard keeps running.
23/09/2020: Wednesday (Episode 113)
Luciana comes in handy at the vineyard during a challenging situation, and the re-opened investigations upset Juan.
24/09/2020: Thursday (Episode 114)
Graciela takes all the credit when Fernanda passes her exams; therefore, Luciana feels left out during the celebrations because she was not appreciated her for helping Fernanda in her studies.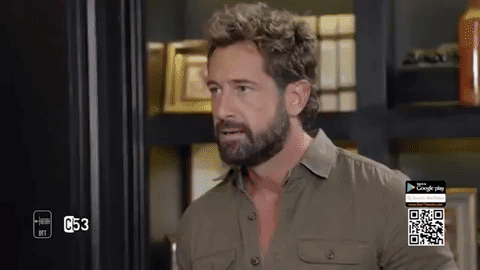 READ ALSO: Scandal! Teasers: August 2020
25/09/2020: Friday (Episode 115)
When Bobby gets into the soccer school, he has always wanted to be part of it. David tells Graciela that he perceives her as a valuable member of his family.
Why does Lilian hate Martha?
Lilian will do anything to kick Martha out of the children's lives for her to continue manipulating them.
28/09/2020: Monday (Episode 116)
Miguel asks Erika to marry him, while Lilian overworks Martha to prevent her from spending time with the children.
29/09/2020: Tuesday (Episode 117)
While Graciela assures Luciana that she will convince David to sell the vineyards, Erika is proud of winning the wine competition.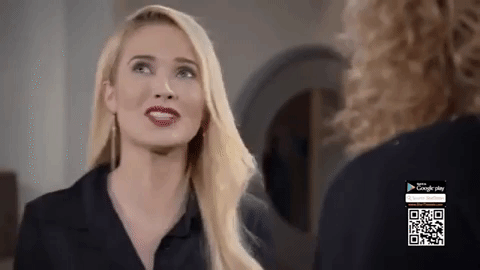 READ ALSO: Young Love teasers: August 2020
30/09/2020: Wednesday (Episode 118)
Erika is worried about the destructive plague that might have infected her vineyards. It will be costly for her to eliminate the disease. Someone dies in Erika's land. Carito suspects that Juan created the plague to destroy David's vineyard because it is close to Erika's vineyard. The disease might spread into David's land quickly.
What is happening to Graciela and Miguel?
Graciela will not stop until Fernanda hates Luciana so much that her father will have to break up with her. Her mother, Lilian, has advised her to marry David, swindle him off his property, and flee.
Miguel assures Erika that he is over Luciana and that he wants them to get married. Since he left working for David, he has overtaken David by building Erika's vineyard into the best brand in town. Who dies between Erika and her father?
The episodes in September 2020 Along Came Love teasers are electrifying. You will love how some evil characters turn against each other instead of concentrating on their mission. When things go wrong, everyone seeks to save their skin first before helping their allies.
In the August 2020 Young Love teasers from Briefly.co.za, Mangla manipulates Nimboli into hating her mother. Meanwhile, Harkhi's husband commands her to kill their daughter. She will be the biggest fool to please an imprisoned man by murdering her daughter.
The toxic relationships in this Indian show portray what happens in real life. Some characters take advantage of blood ties and friendships to achieve their selfish interests. It is up to the victims to muster the courage to cut narcissists out of their lives.
READ ALSO:
Age is Just a Number 2 Teasers: August 2020
Brave and Beautiful teasers: August 2020
The Inseparables teasers: September 2020