Road to Destiny Teasers: September 2020
Have you been thinking of jumping onto the soap operas bandwagon? If that is the case, Road to Destiny is the perfect show to watch as it offers all the drama and humour you can imagine. The fascinating thing about the show is the suspense that it creates every time an episode ends. Road to Destiny teasers for September 2020 highlights how captivating the plot of the soap opera is. How about reading on for more details?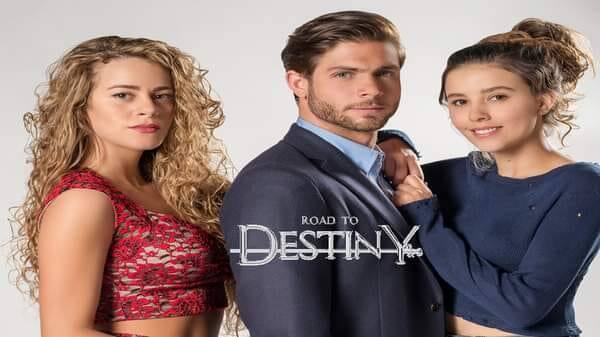 Did the most recent episode of Road to Destiny leave you in suspense? Would you like to know what will happen to your favourite cast member? You might want to check out Road to Destiny teasers for September 2020 to know what will happen to Luis and Diego.
Road to Destiny teasers for September 2020
These are some of the snippets of what you should anticipate in the oncoming Road to Destiny episodes that will air in September.
Episode 97 - Tuesday, 1st of September 2020
The bank scandal gets out of control, and Marissa asks Carlos to forgive her for the times that she failed to take his word seriously. Later, she insists on finding out the secret that Pedro is hiding from her regarding Luis.
Episode 98 - Wednesday, 2nd of September 2020
Carlos is unsure about winning the trial, and Camila apologises for the pain she has caused those around her. Meanwhile, Ordoñez chooses to side with Leopoldo.
Episode 99 - Thursday, 3rd of September 2020
Fernanda and Carlos decide to get married, and Ordoñez frisks Isabela's house in search of the documents that he presumes Luis stole from the bank.
Episode 100 - Friday, 4th of September 2020
Luis strikes a deal with Solorzano to harm Leopoldo, and later, Leopoldo is stabbed in jail. Will the truth come out about Luis having a hand in it? Pilar declares that Lucero is missing; hence, he files a missing report.
READ ALSO: Season finale!
Episode 101 - Monday, 7th of September 2020
Mother Rosaura is sceptical about losing her job, and Olivia and Diego get married. Later, Fernanda forewarns Luis not to poke his head into Pedro's affairs. What are they planning?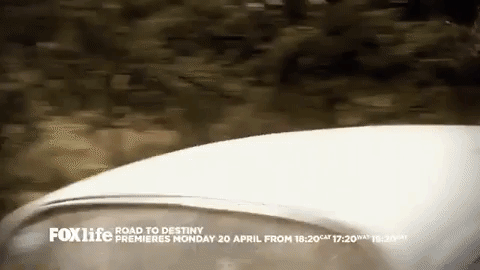 Episode 102 - Tuesday, 8th of September 2020
Lucero informs Diego that she no longer loves him; she has no idea that Diego already married Olivia. The judge declares that Luis is innocent. Later, Luis tries to talk to Fernanda, but she brushes him off and walks away.
Episode 103 - Wednesday, 9th of September 2020
Carlos learns that Luis was declared innocent, and this makes him burn with rage. He swears to make him pay for the death of Rosario. On the other end, Amelia reaches out to Lupe, and they fix their differences.
Episode 104 - Thursday, 10th of September 2020
Marissa tries to convince Carlos to buy her idea of investing their savings in the bank. Will Carlos give in? Mariana informs Hernan that she can bear children, and Diego discovers that Lucero is missing; hence, he goes out to look for her.
Episode 105 - Friday, 11th of September 2020
Luis decides to return to the office and ensure that he gets rid of Carlos, and Camila begs someone to give her some money. Meanwhile, Herman gets furious when he discerns that Mariana refused to bear him a son. Will he confront her?
Episode 106 - Monday, 14th of September 2020
Fernanda informs Carlos that she is sympathising with Luis; is she not aware that Luis does not have the best intention towards them? Leopoldo receives Luis in jail and threatens him.
Episode 107 - Tuesday, 15th of September 2020
Diego locks Olivia in her apartment and prevents her from communicating with her family members. Meanwhile, Paquito worries about Marissa's health and is afraid that she might succumb to her health condition.
READ ALSO: Scandal!
Episode 108 - Wednesday, 16th of September 2020
Fernanda secretly follows Diego to the location where he is holding Lucero, and Luis is sentenced to ten years in prison! How will everyone react to this news? Carlos insists on staying at Marissa's house to take care of her.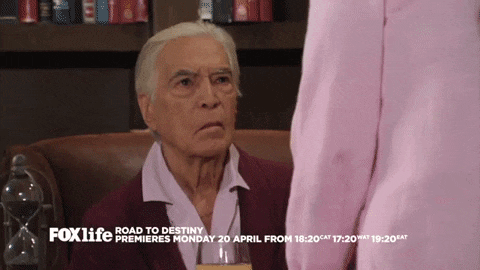 Episode 109 - Thursday, 17th of September 2020
Mariana discovers that Fernanda is getting her father's wealth, and the news makes her excited. Diego decides to run away when he realises that Fernanda knows his secret. What will Fernanda do?
Episode 110 - Friday, 18th of September 2020
Fernanda finally finds Camila and tries to talk her into going back home; how will Camila respond? Later, Pedro and Amelia inform Fernanda about their plan to get married.
Episode 111 - Monday, 21st of September 2020
Mariana joins Herman in claiming that they found Camila, and Camila asks the people that she hurt to forgive her.
Episode 112 - Tuesday, 22nd of September 2020
Isabela introduces the models to Teo, and at the jail, Luis seems to be feeling unwell; what is up with him? Amelia and Pedro mark their wedding in a colourful ceremony.
Episode 113 - Wednesday, 23rd of September 2020
Luis is diagnosed with a severe infection, and Lupe informs Pedro about Amelia being a bitter woman. Will this information make Pedro change his mind? Fernanda shows up for a music class late; hence, she is suspended.
Episode 114 - Thursday, 24th of September 2020
A fire breaks out in the prison kitchen, and it causes havoc. Luis uses this opportunity to escape; will the guards catch up with him? The guards believe that the prisoner who escaped is Apolinar.
READ ALSO: Iron Rose 2
Episode 115 - Friday, 25th of September 2020
Blanca proves to Mariana that her biggest fear is being by herself, and Fernanda shows up at the prison to claim Luis' body. In the process, she is forced to admit that he is her father.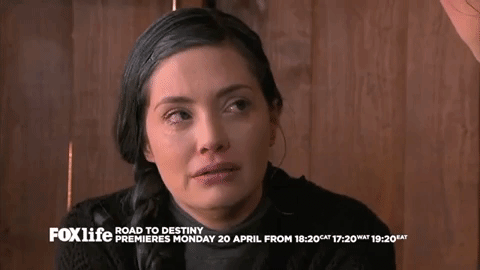 Episode 116 - Monday, 28th of September 2020
Carolina points fingers at Isabela, claiming that her prejudice against poor people has caused the death of the man she loved. Fernanda's trainer tells her to let out her emotions through music.
Episode 117 - Tuesday, 29th of September 2020
Marissa gets shocked and loses consciousness. Isabela asks Teo to forgive her, and he gives her another chance. Meanwhile, Blanca is convinced that Mariana abducted Pedrito.
Episode 118 - Wednesday, 30th of September 2020
Isabela discovers that Fernanda and Carlos are getting married, and the police finally arrest Diego and liberate most of his victims.
READ ALSO: The Way to Paradise 3
Luis
The judge acquits Luis of the crimes that he is accused of, and this makes Carlos very angry. Later, he is sentenced to ten years in prison. While in prison, a fire incident occurs, and he uses this opportunity to escape. Will he ever pay for the crimes he committed and the souls he hurt.
Fernanda
Fernanda plans to get married to Carlos and grow her musical career. Later, she learns about the incident at the prison, and when she is called to identify Luis' body, she is forced to admit that she is his daughter. What will the findings of the exercise be? Is her father dead?
READ ALSO:
Briefly.co.za published the captivating Shadows From The Pastfor September 2020. The details of the highlights will make you love the show!
Shadows From The Past teasers highlight the plight of Cristobal and Valeria and how complicated their love story is. Cristobal is caught in a love triangle with two women. Whom will he choose and why?
Road to Destiny teasers for September 2020 are a tip of the iceberg of how intense the show is. If you wish to catch up with the drama, make sure to tune in to FOX Life every weekday at 18:20. The repeated episodes of the show air from Mondays to Friday at 23:55.
READ ALSO:
The Inseparables
Imbewu
Starlife
Source: Briefly News