Age is Just a Number teasers for September 2020 take the suspense that August episodes leave you in. Sahil will desperately marry Bhumi when Vedika will reject him and marry Yash. However, his marriage will collapse after a few months. On the other hand, Vedika will also end her marriage with Yash shortly after their wedding. She will move to another town to start life over.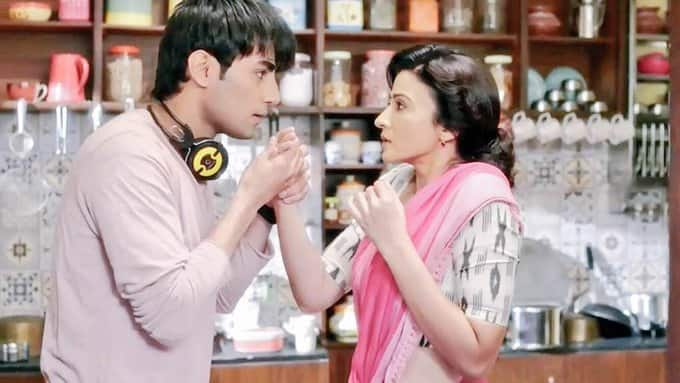 The forthcoming scenes will send chills down your spine. Sahil does not give up on Vedika even though society frowns upon men who marry older women and those who have children. Destiny digs up Vedika's past because she gives birth to Sahil's baby while living in the other town. The mysteries in the story are whether Sahil's parents will approve her marriage with Sahil. Will they fight for the baby's custody and reject the mother? Will they deny both the mother and their grandchild?
Age is Just a Number episodes that will air in September
Here is what is coming up in September.
Ved's life is in danger
Ved might kick the bucket if the doctors do not take enough precautions before the surgery.
1/09/2020: Tuesday (Episode 98)
Vedika prays throughout the Navratri festival for Ved to be healed.
READ ALSO: Along Came Love Teasers: September 2020
2/09/2020: Wednesday (Episode 99)
Gauri and Deepak annul their marriage because of the marital challenges that they cannot resolve.
3/09/2020: Thursday (Episode 100)
Vedika prevents the organ transplant surgery that Ved should undergo when she learns that the donor has hepatitis.
4/09/2020: Friday (Episode 101)
Bhumi demands that Vedika must stop meddling in her relationship with Sahil. Meanwhile, she is hurting because of his rejection.
5/09/2020: Saturday (Episode 102)
As they embrace each other, Sahil blames Vedika for keeping her distance from him.
Bhumi's suicidal attempt
She cannot stand Sahil's rejection.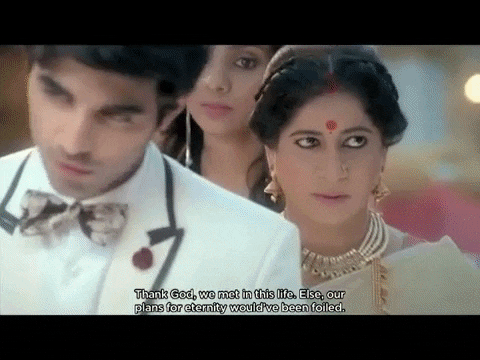 READ ALSO: The Way to Paradise 3 Teasers: September 2020
6/09/2020: Sunday (Episode 103)
Bhumi attempts to cut her wrist out of anger.
7/09/2020: Monday (Episode 104)
The Argwal family feels betrayed by Sahil when he supports Ved and Vedika.
8/09/2020: Tuesday (Episode 105)
Deepak plots to ruin Gauri's image in society; therefore, he sets a trap for her.
Will Sahil propose to Vedika?
His marriage proposal is so mature and sweet for her to disappoint him.
9/09/2020: Wednesday (Episode 106)
Sahil requests Vedika to marry him while they are in the temple.
10/09/2020: Thursday (Episode 107)
Bhumi challenges Vedika that she will make her relationship complete by having sex with Sahil before Vedika and Sahil consummate to have a baby.
READ ALSO: Iron Rose 2 Teasers: September 2020
What is happening to Vedika and Bhumi?
Bhumi attempts suicide because Sahil is not reciprocating her feelings for him. She commands Vedika to stay out of his life, and she also wants to be the first one to give Sahil a baby.
Vedika protects Ved from getting a wrong organ transplant. The donor has a health condition that has contaminated the organ hence it will put the patient's health into more danger.
Watch the episodes described in September 2020 Age is Just a Number teasers on Zee World from Mondays to Sundays at 18h00. It is the best show for relieving boredom or unwinding your mind after a long day.
READ ALSO: Iron Rose 2 Teasers: September 2020
Take a look at the Iron Rose 2 teasers for September 2020 from Briefly.co.za, where Altagracia returns to Mexico to save her son-in-law, Saul, from kidnappers. Shortly after Saul's disappearance, his wife, Monica, also goes missing. The families of the men that Altagracia killed have ganged up against her; therefore, they are attacking her family.
She committed the murders because those men killed her boyfriend and raped her; hence she gave up the child she gave birth to adoption out of depression. The twist of the story is that Altagracia and Monica were in love with Saul. However, she gave up on him for her daughter's happiness and left Mexico as soon as she completed her revenge. Will her return rekindle her love for Saul?
READ ALSO:
Shadows from the Past Teasers: September 2020
Scandal! Teasers: August 2020
Road to Destiny Teasers: September 2020