Ndumiso Vezi is a South African footballer who played in the midfield position for his team. He is widely known as one of the most promising players for Ajax Cape Town some years ago. The promising talent had dazzling skills on the ball that allowed him to race and dribble past defenders with scornful ease and lightning speed. Unfortunately, he will also be remembered as an exciting and promising talent that never got to realize his potential.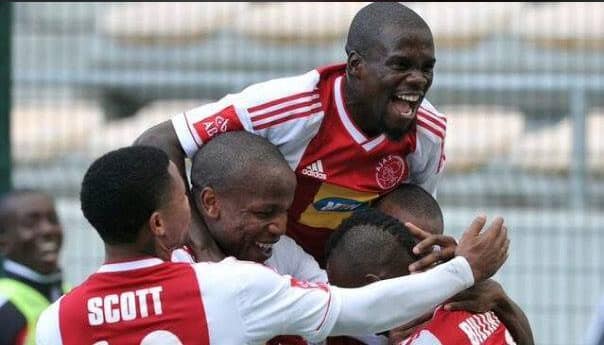 Ndumiso Vezi was a talented midfielder with a promising career ahead of him. Through a stroke of misfortune, he had a fallout with his club, and this resulted in him becoming broke and unmotivated in life. So, who is Ndumiso, and what exactly happened to him? A look at his life journey will give you a clear picture of this former professional footballer.
Ndumiso Vezi profile summary
Full name: Ndumiso Vezi
Date of birth: 8th July 1991
Place of birth: Durban, South Africa
Nationality: South African
Twitter: @NdumisoVezi
Facebook: @ndumiso.vezi.96
Occupation: Ex-Footballer
Famous for: Playing for Ajax Cape Town as an attacking midfielder
READ ALSO: AB de Villiers age, family, stats, record, salary, net worth, profile
Ndumiso Vezi biography
Ndumiso Vezi age is 29 years old as of 2020. Not much is known about Ndumiso Vezi family (apart from the mention of his retired father) or the early life of this KwaZulu Natal native. However, his home is in Folweni, and his first club was New Age.
Career
The budding player caught the eye of the Ajax scouts back in 2009. A short while later, he signed his first contract with Ajax Cape Town as the first and only professional-level Ndumiso Vezi club. Ndumiso participated in a number of competitions and won a couple. However, it was only prior to the 2012/2013 season that he was included in the line-up of Ajax's first team.
Ndumiso Vezi teams played and salary
Before joining the line-up of Ajax's first team, Ndumiso played for Ajax CT Youth. He left Ajax Cape Town Youth on 7th August 2012 to join the main team. While at Ajax, Ndumiso Vezi position was mainly an attacking midfielder. However, he was also a right and left-winger.
How much was Ndumiso Vezi salary? According to some sources, Ndumiso Vezi Ajax Capetown was paying him only R2500 per month. His market value as of July 30th, 2013 was €50Th, which is the highest ever in his career. Apart from Ndumiso Vezi salary, he was given lodging by the club.
Ndumiso Vezi stats
His statistics are rather short because he only played for one club for a short period. He participated in ABSA premiership where he made 6 appearances.
Ndumiso Vezi accident
Unfortunately, his career took a turn for the worse in 2013 when he was involved in a hit and run car accident, which he survived. He was slapped with a massive medical bill that the club took care of, initially. Soon after, the club demanded that he reimburses the costs. When Mr.Vezi got back to training, he argued with the assistant coach, and he was asked to leave the session. As a result, he lost his salary and club lodging.
He went back to his home in KwaZulu Natal to stay with his father (who survives on pension). The news of Ndumiso Vezi broke took a turn for the worse after it emerged that Ajax refused to release him from his contract. Therefore, Mr.Vezi could not sign for another club, leaving him without any Ndumiso Vezi club to help him progress professionally and to help him with his financial needs.
Ndumiso Vezi latest news
The nightmare continues for Vezi, who is still relying on his family for sustenance. In 2015, there was news of Ndumiso Vezi suicide concerns as he had sunk into a deep depression. Sadly, the issue with his former club has not been resolved. All the player wishes for is to be released from Ajax so that he can play again and get income.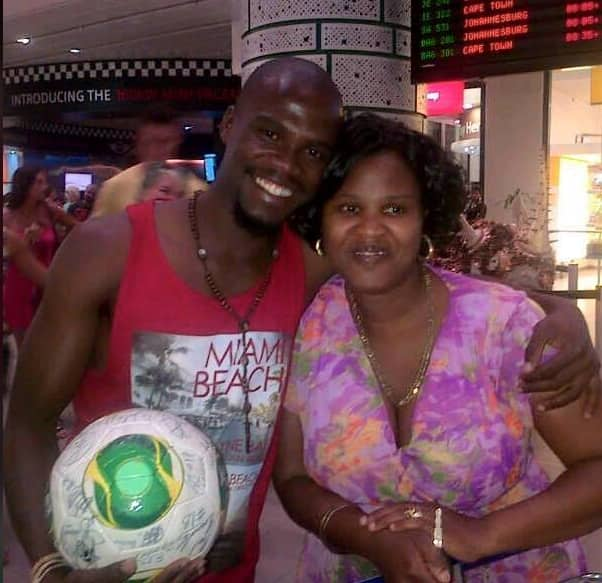 READ ALSO: Paul Harris bio: age, place of birth, family, cricket, stats, profile, net worth
Ndumiso Vezi has a sad life story that no one hopes to have, especially with the amount of talent that he showed. With his depression and lack of money, we can only hope that soon the player will obtain the help that will enable him to get his life back in order.
READ ALSO: 5 highest-paid Buccaneers in Orlando Pirates players salary list
On 12th August, briefly.co.za published an article on the top 5 highest paid Orlando Pirates Players. A new-signing, Thulani Hlatshwayo, tops this list with a monthly income of approximately ZAR300,000.
Others in the list are Dové Womé, Chinonso Christian Obiozor, Happy Jele, and Thembinkosi Lorch. Clearly, professional football pays well for the lucky ones in a team that values their capabilities.
READ ALSO:
10 richest soccer players in South Africa 2020
Mason Greenwood bio: age, stats, height, girlfriend, is he better than Rashford?
Haashim Domingo bio: age, family, Bidvest Wits F.C., position, stats, salary, profile
Mason Mount bio: age, stats, Instagram, what did Messi say about him?
Ernst Middendorp bio: age, wife, teams coached, record, profile