10 most valuable PSL goalkeepers in 2020
Goalkeepers from the rainbow nation are always on the spot for their tact, regular transfers, and market value trends. Most of these soccer stars stand out with good paychecks. Other than having rare and competitive skills, the amount that highest-paid PSL goalkeepers earn also depends on their market value, and how rich the club they play for is, among other determinants.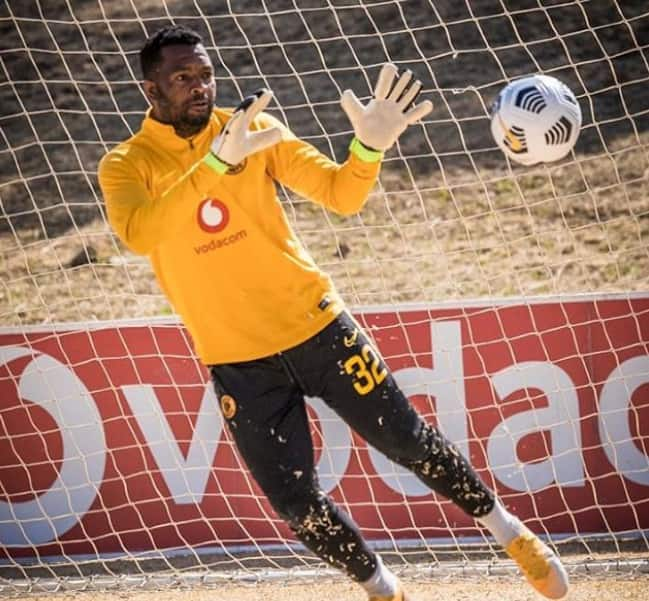 The Premier Soccer League houses the National First Division and the South African Premier Division (Absa Premiership). These two bodies comprise the pride of local sports at a national level and beyond. As a result, many lead PSL players and goalkeepers are at the heights of their careers and are worth millions. The latest PSL goalkeepers stats prove that the country is excelling in the soccer sports category.
Top 10 PSL goalkeepers
Putting much effort is the only way of becoming the most valuable PSL goalkeeper of the season. While the times are favourable to some, others have lost their places altogether. For instance, South African's favourite goalkeeper, Itumeleng Khune, dropped from his uppermost rank. Here is how various soccer icons rank when it comes to the top 10 best goalkeepers in PSL. Note that these market values were updated on 8th April 2020.
READ ALSO: Top 10 highest paid PSL coaches in South Africa 2020
1. Ronwen Hayden Williams (€950Th.)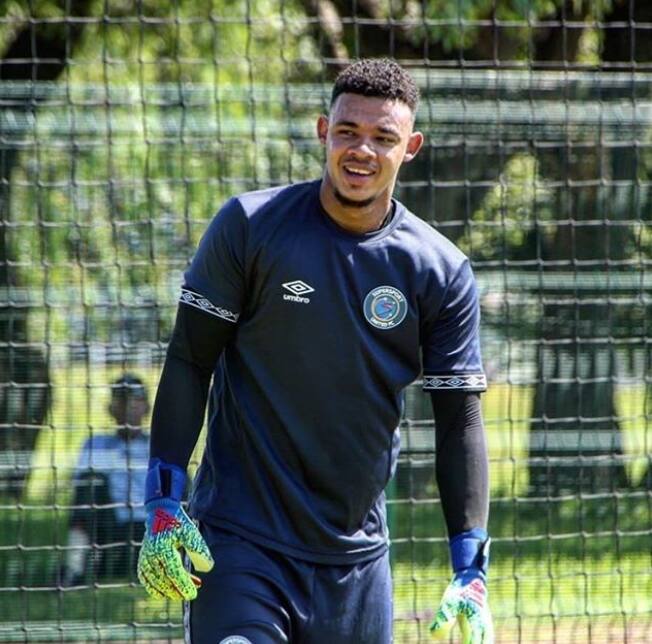 The right-legged 28-year-old Ronwen is the best goalkeeper in PSL and apparently the most valuable in the country with €950Th. His highest market value was €1.20m on February 14th, 2020. He has been playing for SuperSport United F.C. since 2011 and still has some more years in the club ahead of his 2023 contract expiry.
Ronwen is an icon ahead of others, considering he has a PSL goalkeepers clean sheet of 11 from 24 matches this season. Furthermore, Ronwen is the most recent GK among PSL goalkeepers of the year, making him the best goalkeeper in South Africa in 2020.
2. Itumeleng Khune (€800Th.)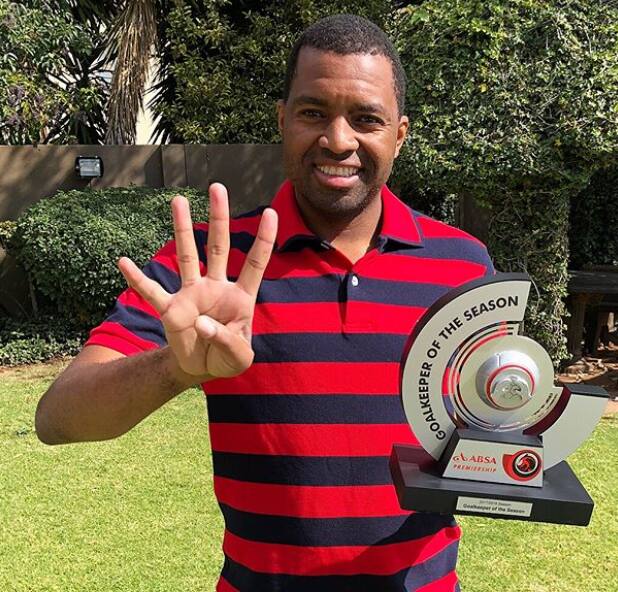 The latest PSL goalkeeper stats place Khune in second place after Ronwen. He has ranked top in the PSL Goalkeeper of the Season for 4 seasons; hence an admirable record on PSL goalkeeper saves. His highest market value was €1.25m on June 2nd, 2018.
The South African soccer professional was born on January 20th, 1987, making him 33 years old. Khune has been playing with Kaizer Chiefs F.C. for more than 15 years now. He comes from Ventersdorp, North West, and is unmistaken for his unmatched career record.
3. Denis Onyango (€800Th.)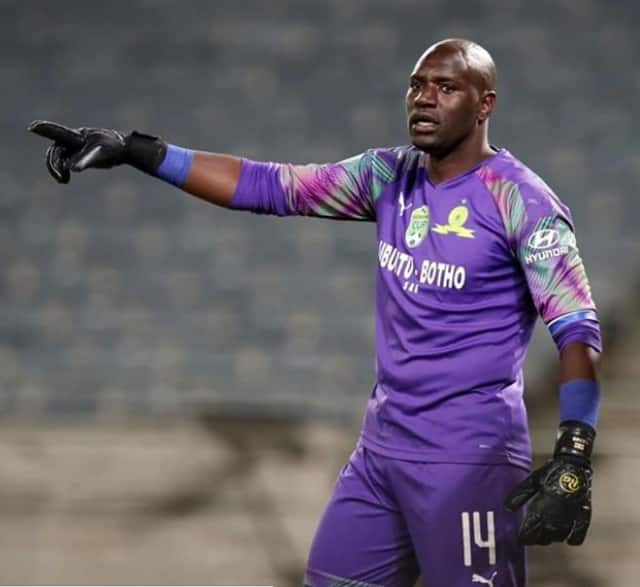 Onyango's highest MV was €1.00m on June 2nd, 2018. The Ugandan born Onyango has his second citizenship in South Africa. The 35-year-old currently plays for Mamelodi Sundowns F.C. He has previously played in several clubs, among them Bidvest Wits FC, Black Aces, and SuperSport Utd. He was the PSLGK of the year in the 2015/16 season.
4. Richard Ofori (€600Th.)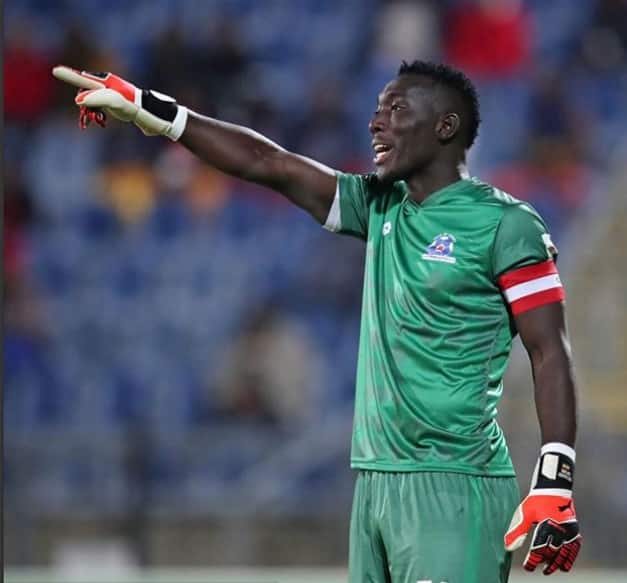 Richard recently played for Wa All Stars F.C. and is now a valuable GK in Maritzburg United F.C. His highest MV was €750Th. on February 14th, 2020. The Ghanaian Ofori first joined the team in 2017, and his contract will be expiring in the coming year. Born on November 1st, 1993, Ofori is now enjoying the prime of his twenties being one of the best PSL goalkeepers around.
5. Daniel Akpeyi (€600Th.)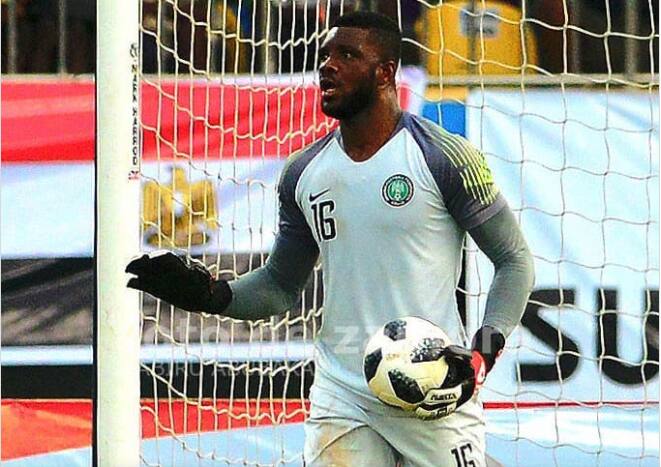 His highest MV was €750Th. on February 14th, 2020. The Nigerian professional GK joined Kaizer Chiefs F.C. on January 31st, 2019, and is set to leave on June 30th, 2022. Daniel recently celebrated his 34th birthday on August 3rd. He has previously played with Chippa United, Warri Wolves FC, FC Heartland, Nasarawa United, Gabros International FC, and Gabros Int. U19 since 2006.
READ ALSO: 10 richest soccer players in South Africa 2020
6. Peter Leeuwenburgh (€450Th.)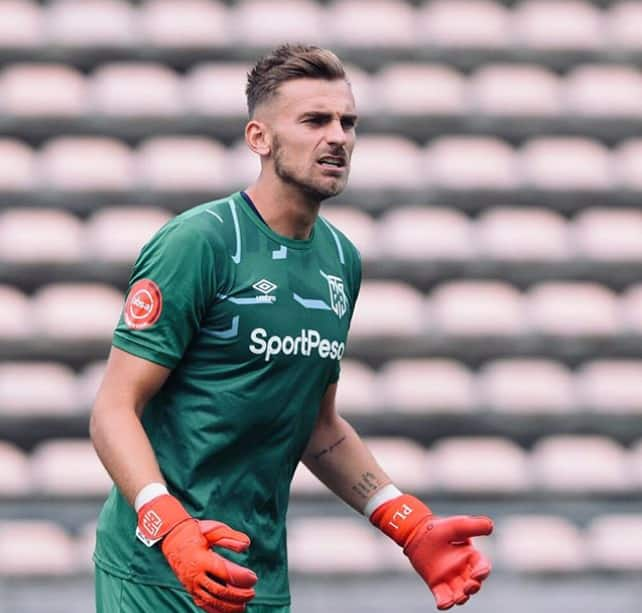 Leeuwenburgh comes from the Netherlands and now plays for the famous Cape Town City F.C. Born on March 23rd, 1994, Peter is now one of the top PSL goalkeepers at only 26 years of age. He first joined the club on July 26th, 2018, and his contract will be expiring on June 30, 2021.
Peter Leeuwenburgh previously played for Ajax U21 before he transferred to Cape Town City F.C. He also played with several other clubs, among them FC Dordrecht, Ajax, Ajax U19, Ajax U17, and Ajax Youth since 2009. His highest MV was €550Th on February 14th, 2020.
7. George Chigova (€450Th.)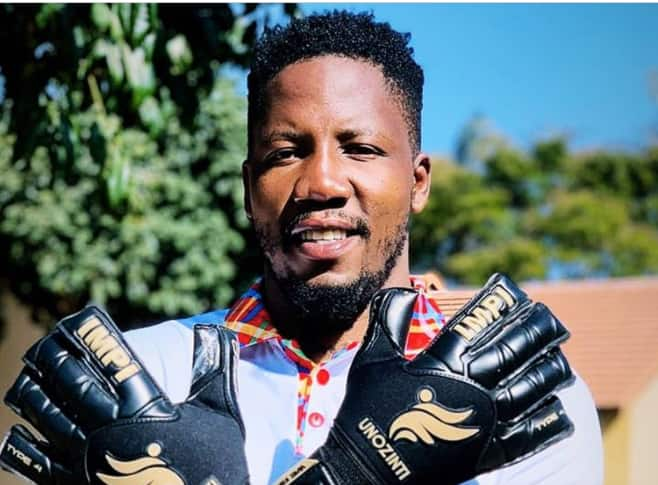 Chigova comes from Zimbabwe and is one of those under 30 in the top ten PSL goalkeepers category. He was born on March 4th, 1991, and rose to active sports in 2010. He has previously played with Aces Youth Socce, Gunners Harare, Dynamos FC, and now SuperSport Utd since July 13th, 2015. His highest MV was €550Th. on June 26th, 2019.
8. Joris Delle (€400Th.)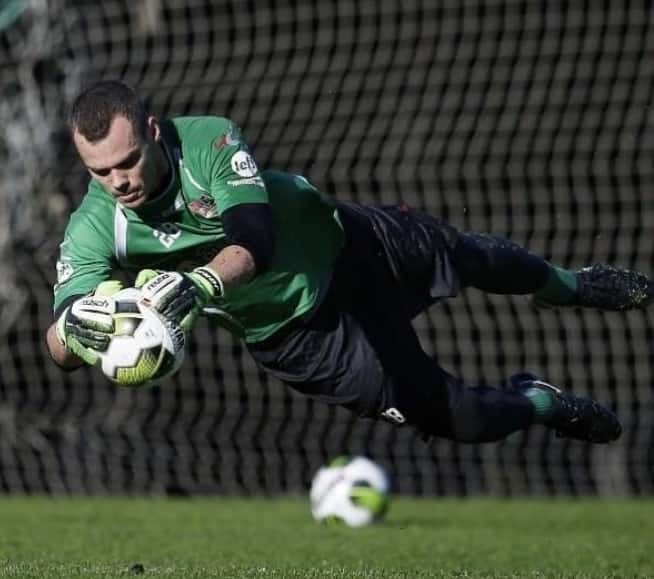 The popular Joris is a France citizen now playing in South African's Orlando Pirates F.C. The 30-year-old GK, born on March 29th, 1990, joined Orlandi on July 1ST, 2019. His contract will expire on June 30th, 2022.
Joris recently played for Feyenoord before earning a place in the Orlando Pirates team. He has previously played with several teams, including Feyenoord, NEC Nijmegen, Lens, OGC Nice, Cercle Brugge, OGC Nice, FC Metz, and FC Metz U19. His highest MV was €2.00m on January 7th, 2013.
9. Elvis Chipezeze (€350Th.)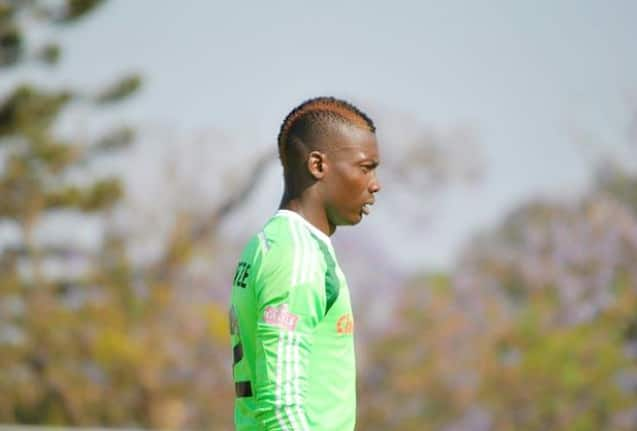 Elvis comes from Zimbabwe. He was born on March 11th, 1990, making him 30 years of age presently. He is currently a player at the famous Baroka F.C, which he joined on July 1st, 2018. He will be terminating his contract on June 30th, 2021. Elvis formerly played with Chicken Inn FC, and his highest MV was €450Th. on February 14th, 2020.
10. Siyabonga Mbatha (€325Th.)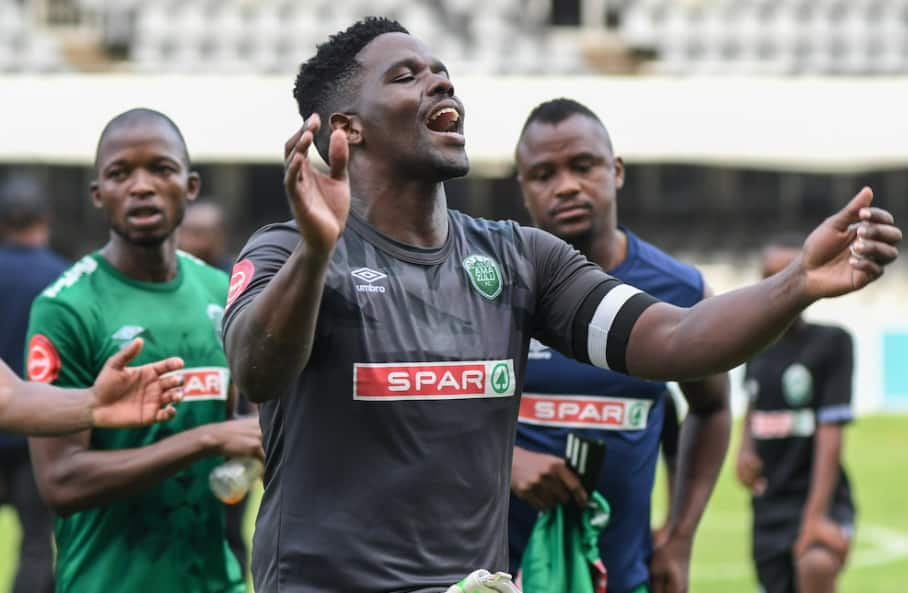 The skilful Mbatha has been playing with AmaZulu FC since July 8th, 2017. The 31 years old was set to leave the team on June 30th, 2020, upon the expiry of his contract. Richards Bay, FC Cape Town, Warriors, Bloemfontein, and Golden Arrows are part of Mbatha's goalkeeping career record. His highest MV was €450Th. on June 26th, 2019.
PSL goalkeepers cleansheet for 2019/2020 season
Here are the top ten in the recent GK clean sheets:
Ronwen Williams- 11 out of 24 matches
Richard Ofori- 10 out of 22 matches
Daniel Akpeyi- 9 out of 20 matches
Wayne Sandilands- 9 out of 21 matches
Veli Mothwa- 8 out of 14 matches
Denis Onyango- 8 out of 18 matches
Elvis Chipezeze- 8 out of 23 matches
Boy de Jong- 6 out of 17 matches
Peter Leeuwenburgh- 6 out of 18 matches
Ricardo Goss-5 out of 11 matches
Many PSL goalkeepers are highly valuable, but those in this latest PSL news stand out for their competitiveness in the current soccer market. They have gone beyond all the odds to defend their places, revealing that the South African soccer goalkeeping is only favourable for champions.
READ ALSO: How to become a professional soccer player in South Africa
Three months ago, Briefly.co.za gave tips on becoming a professional soccer player in SA. If your dream is to play for an established club locally and internationally, you need to work hard and show your capabilities.
Apart from talent, one needs to train consistently. They say that practice makes perfect; therefore, training is a sure way of bettering yourself so that big clubs can notice you. Other tips include being physically fit, taking advice from experts, and challenging yourself.
READ ALSO:
Who owns Kaizer Chiefs?
Top 10 richest football clubs in South Africa 2020
Who owns Mamelodi Sundowns?
Source: Briefly.co.za