- Shamim had always known that her husband was a Jomo Kenyatta International Airport employee but the actual truth was revealed to her later
- During a confrontation with the neighbours, they all ridiculed her for having a husband who was a garbage collector
- The aggrieved lady later forced a confession from her husband and ended up leaving him
- David, the husband, followed her to her home to beg for forgiveness after his secret broke their marriage
PAY ATTENTION: Click "See First" under the "Following" tab to see Briefly.co.za News on your News Feed!
A lady by the name of Shamim has disclosed reasons as to why she could not forgive her husband and would not do so any time soon.
In an interview with Anthony Ndiema on the Nisamehe show, the young woman revealed her husband of 10 years had been keeping a very huge secret she found to be unforgivable.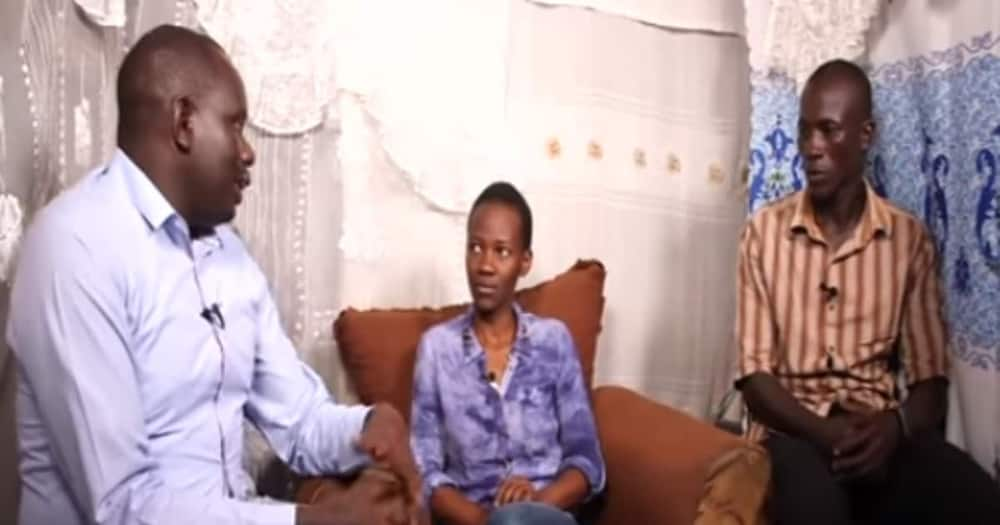 Shamim had always known that her husband, David, was an employee at JKIA but not until she got into a confrontation with the neighbours one day that she learnt she was living a lie.
"Normally, he leaves in the morning smartly dressed and you'd never notice. So we were fighting for water with the other women and one of them just came out and told me 'There's no way your special while your husband is a garbage collector'. I tried to defend myself knowing she was wrong but the rest backed her up and I thought then there must be some truth about it,' Shamim said.
When David returned home from work, Shamim forced him to confess and he finally admitted to the truth.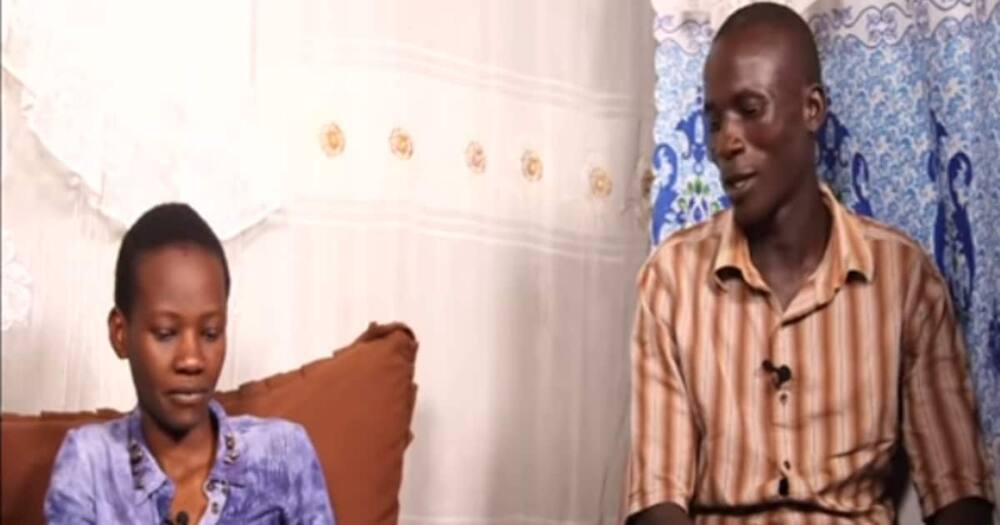 Shamim said her husband was a pro at hiding his truth and she could have never guessed; even her family members only knew he was airport staff. She said she left the marriage not because of the job but for the lies and shame he caused her.
In the video, Anthony persuaded Shamim to have a talk with David and hear him out if his reasons were justified. In the talk, David said he knew he was wrong but only wanted to protect his love and family hence lying about his job.
"If I never loved you, I would not apologise but I am indeed sorry for the lie and hope you can agree to us going back to what we used to be," he said.
READ ALSO: Kai Havertz: Leverkusen star agrees five-year deal to join Chelsea
Shamim was, however, resolute on not forgiving her hubby that soon, saying her pain was still fresh and could not stop thinking that there was more he was lying about.
In the video, she questioned David if there were more hidden lies but he denied saying his job was the only thing he was hiding and would be a new man if she accepted him back.
Shamim said she needed more time to come to terms with her hubby's lie, which would take up to a few months.
Ndiema advised them to try and seek psychiatric help in which he'd help in providing someone who would speak to them.
READ ALSO: Video of lady rejecting proposal ring from her boyfriend goes viral
In another story, a bride narrated how her husband lied about his tribe, just so she could win her heart.
When a woman, Fortunate Arinda, sat in groups with her same tribe friends (Banyankole), about four years ago, she was very verbal about never marrying a Muganda man.
While narrating her wedding journey to Ugandan magazine, My Wedding, the girl from the Land of Milk said she was simply not going to have that.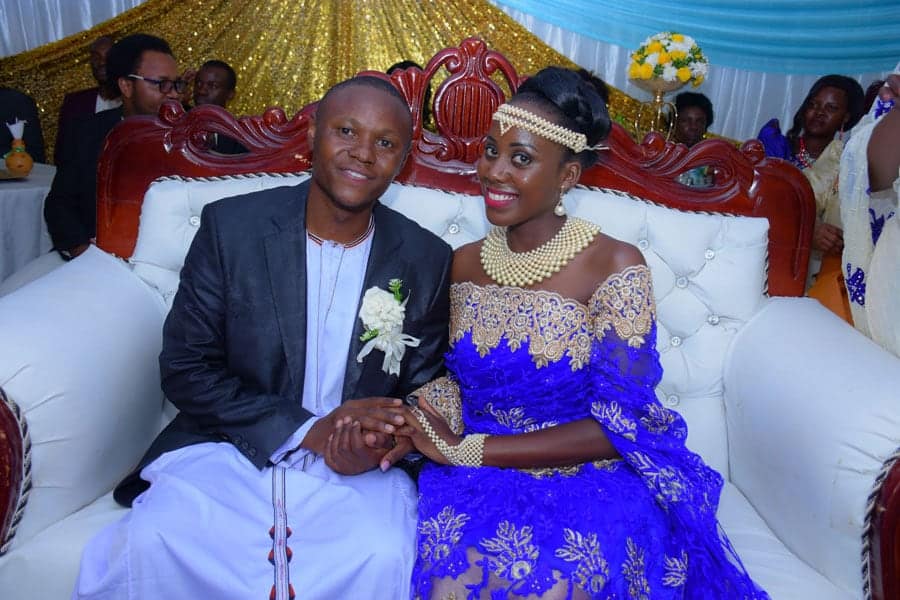 Ronald Katunda, a new guy in the church choir at University Christian Fellowship (UCF), probably like everyone else had heard about this secret proclamation from the beautiful choir songbird.
"By the time he confessed he was a Muganda, I had seen a caring, God-fearing, trustworthy and hardworking man. Nothing like the stereotypes say," Fortunate declared with a smile.
In the end, the two got married and became a family, four years after their first meeting.
Enjoyed reading our story? Download BRIEFLY's news app on Google Play now and stay up-to-date with major South African news!