- The 2nd of January is known as "tweede nuwejaar" or second New Year's Day in Cape Town
- Cape Town takes on a carnival mood as the unique, colourful and extravagant Kaapse Klopse take to the streets of the mother city.
- The Klopse attract thousands of visitors from across the country and the world
Cape Town has long been viewed as a relaxed city where people tend to work to live instead of living for work. As proof of this, the city even has something called 'Tweede Nuwe Jaar' or Second New Year's Day on the 2nd of January each year.
This unique event plays host to an equally unique Cape Town event, the 'Kaapse Klopse' parade. Excitement in the city rises and the already festive mood gets turned into a carnival atmosphere as the Klopse take to the streets of the mother city.
READ ALSO: At 20-years-old the world's youngest billionaire, Alexandra Andresen, travels in style
The Klopse annually attract thousands of local and international visitors and tourists. The event has become such an institution that attending it has become a rite of passage in some families.
Briefly.co.za discovered that the event is so popular that regular attendees actually camp at the exact spot in which they view the parade each year. "If you come on the second [of January] then you don't get a spot. This is our spot, we sit here every year. Every year we do it," said Jamiela Liewenberg.
The director of the Kaapse Klopse Association, Muneeb Gambeeno, said this year's event was expected to be one of the largest ever with over 60 000 people taking part. The association expects about 100 000 spectators along the route.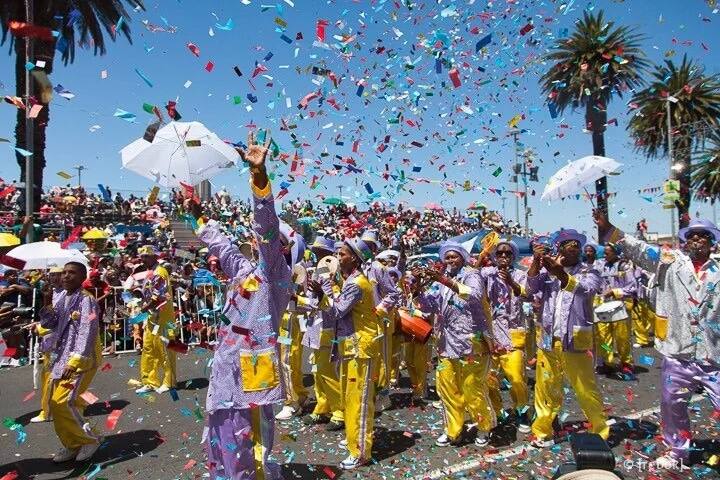 Gambeeno told eNCA.com that the association started planning for the 2018 event on the 3rd of January 2017. He said such a large event required huge investments of both resources and time.
The parade is expected to start at 12 noon, just as the Signal Hill cannon makes its daily midday blast.
READ ALSO: These 10 world famous celebrities had very ordinary jobs before becoming famous
Do you have a story to share with Briefly? Visit our Facebook page where you can send us a message or leave us a comment. Your story could be shared online.
To stay up to date with the latest news, download our news app on GooglePlay or iTunes today.