Best homemade Cinnabon recipe South Africa
The cinnamon roll is common among North Americans and Europeans, though people all over the world now enjoy it. While there are shops and outlets where you can buy it, do you know that with a Cinnabon recipe you can prepare and enjoy this at home fresh without sacrificing the exceptional taste you get each time you eat it? It is time to get creative as the different Cinnabon recipe South African versions shared in this article will walk you through the process.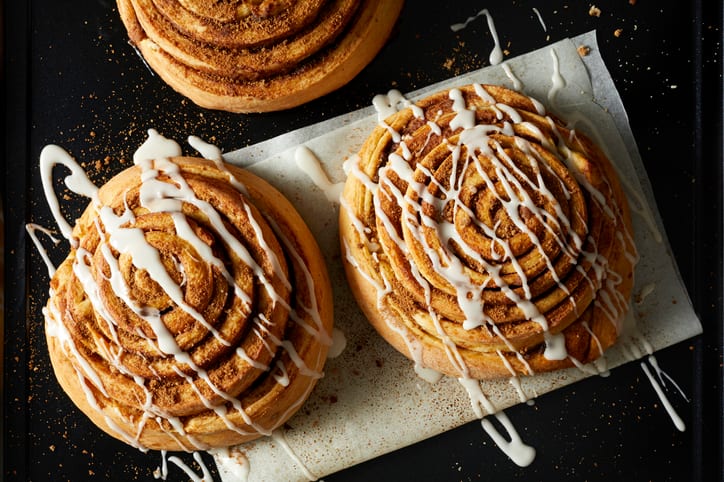 Also called cinnamon Danish, cinnamon swirl, and cinnamon bun by some people, cinnamon has a fantastic taste, and it can be prepared even during special occasions. Whether it is just for your household, it is an irresistible pastry that everyone will enjoy. Although it is made from yeast-leavened dough, several methods of preparing it have been developed over the years to suit individual needs.
How do you make Cinnabon cinnamon rolls from scratch?
There are several ways of preparing this delicious menu, irrespective of whether you are a professional or not. However, here is a mini Cinnabon recipe that will walk you through the preparation process without stress. As you follow this guide, the result you will get will amaze you.
READ ALSO: 15 best breakfast in Cape Town (popular brunch and breakfast spots)
Cinnabon recipe no yeast
Even though a part of the required ingredients for preparing cinnamon is yeast, if, for any reason, you do not want to have it in your homemade Cinnabon, there is an alternative way to make it. You can try out this Cinnabon recipe easy no yeast method without sacrificing the delicious taste you always long for.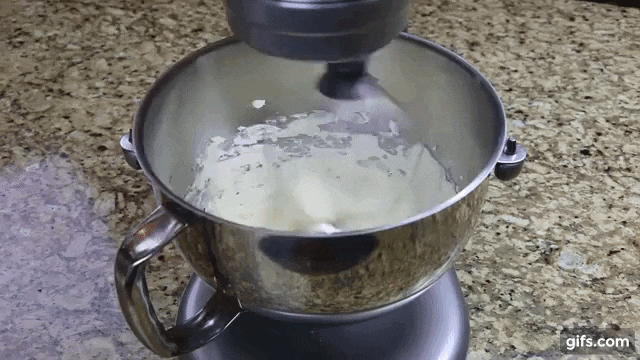 For the dough
All-purpose flour (2 cups)
Baking powder (2 1/4 teaspoons)
White sugar (3 tablespoons)
Ground cinnamon (1/2 teaspoon)
Kosher salt (1/2 teaspoon)
Whole milk (3/4 cup)
Unsalted butter (3 tablespoons)
NB: Get a little more all-purpose flour that you will use for rolling and unsalted butter for greasing the baking dish
For the filling
Packed light brown sugar (1/2 cup)
Ground cinnamon (2 1/2 teaspoons)
Unsalted melted butter (1 tablespoon)
If you want to fill your cinnamon with chocolate, following a chocolate Cinnabon recipe. You will need the following:
Chocolate chips or chunks (1 cup)
Unsalted butter at room temperature (1/4 cup)
Brown sugar (3/4 cup)
Ground cinnamon (2 tablespoons)
Pinch of salt
For the frosting
Cream cheese at room temp (4 oz)
Unsalted butter at room temp (4 tablespoons)
Vanilla extract (1 teaspoon)
Sifter confectioners' sugar (3/4 cup)
Preparation procedure for making the dough and filling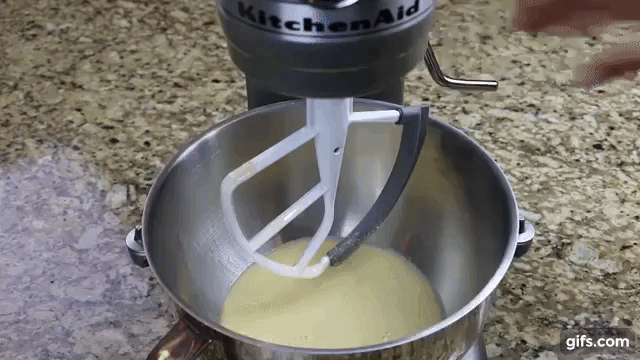 Get a large bowl and whisk the flour, sugar, baking powder, salt, and cinnamon.
Place a small saucepan over low heat and add the mixture of the butter and milk. Cook until the butter melts. You can also microwave them.
Turn the milk mixture into the flour and mix with a spatula until everything combines.
Where you want to work, add a little flour before turning out the dough and kneading until everything forms a smooth ball. Add more flour if the dough sticks.
Loosely cover the dough using a damp towel and allow to rest for about 15 minutes.
While that is on, heat the oven to 350°F and grease the baking dish with butter.
Flour the work surface lightly and roll the dough to form a rectangular shape.
Get a small bowl and whisk the cinnamon and brown sugar together.
Use the melted butter to brush the dough before sprinkling the cinnamon-sugar mixture over it.
If you are filling with chocolate, instead of following steps 8 and 9 above,
Mix the chocolate chips, cinnamon, brown sugar, and salt, and set aside.
Once the dough has risen (usually double of the initial size), punch down and place it on floured work surface.
Roll out to form a rectangle of about 15x11 inches. Then, spread the butter over the dough and also sprinkle the cinnamon mixture.
Note: Once you have finished with the filling, you may then continue with step 10 above, then:
Tightly roll the dough up into a log starting from the long end and then trim the edges before slicing the log into rolls.
Then, arrange all in the already-greased baking dish and bake until they are pale golden and baked through, usually about 25-30 minutes.
Procedure for making the frosting
Mix the butter and cream cheese in a large bowl and beat the ingredients with a handheld mixer until they are smooth.
Add the vanilla and beat again before adding the confectioners' sugar and beat until everything combines.
Get the rolls out of the oven once baked through. Allow to cool before you frost and serve.
READ ALSO: 7 Easy and tasty potato bake recipes for South African food lovers
Frequently asked questions
Over time, several concerns have been raised by the lovers of this delicious pastry and by newbies who aim at giving the meal a try. Below are some of the questions people have asked regarding the recipe.
What kind of cinnamon does Cinnabon use?
They use a trademarked version of Korintje cinnamon known as Makara. The cinnamon is from Indonesia's West Sumatra province and it is said to contain more flavour than the usual cinnamon. The variety is harvested in the mountains from cassia trees.
What is the best cinnabon secret ingredient?
The drool-worthy puddle of the brown sugar-cinnamon syrup, which is one of the original requirements developed by the founder Rich Komen, is an essential ingredient used in preparing the pastry.
Every bite of Cinnabon cinnamon pastry keeps you daring for more. So, instead of spending more to get it in stores, whichever Cinnabon recipe discussed above that you follow will give you the same bite experience.
READ ALSO: Banting food list: A guide to the right food to eat while on a banting diet
Earlier, Briefly.co.za shared some useful principles that anyone on a banting diet can follow. Among other things, the report explained how banting rules work as well as a sample of banting menu plan that anyone can follow for a week.
READ ALSO:
How to make hard Kombucha at home - quick and easy recipe
Easy banting recipes
The best fish pilchard recipes South Africa
Source: Briefly News