The best keto soup recipes for a healthy and tasty diet
Keto soup is one of the many popular soups enjoyed across the world. The preparation time and method vary depending on your recipe. Some of the most enjoyable keto soup recipes include cauliflower, beef and cabbage, asparagus, bone broth soups, and keto soup recipes with kale. Regularly taking the soups is right for your health as keto soup South Africa help fight infections like flu and cold and help heal leaky gut.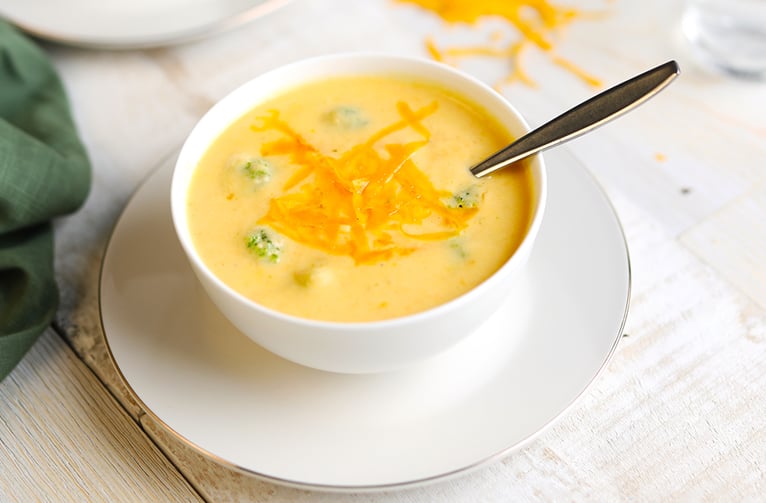 Keto soups made by a mixture of beef, goat meat, chicken, or even keto soup recipes with ham bone seem to be the most common among meat lovers. But what about people that do not enjoy meat or meat products?
Keto soup recipes vegans also exist and are as good as meat soups. Cauliflower and turmeric soup and mushroom-based soups work well for vegans. The nutritional content is different depending on the ingredients used. The level of protein also varies from one recipe to another based on factors like types of bones used and cooking time.
Keto broccoli cheddar soup recipe
This keto soup diet is mostly enjoyed by people that do not like vegetables. The cheesy broth looks and tastes delicious. It is what you need on a cold evening when you are relaxing from a hard-working day. The following recipe can cater for 6 servings. It will take you less than an hour to prepare and cook. Enjoy the keto soup while it is still warm.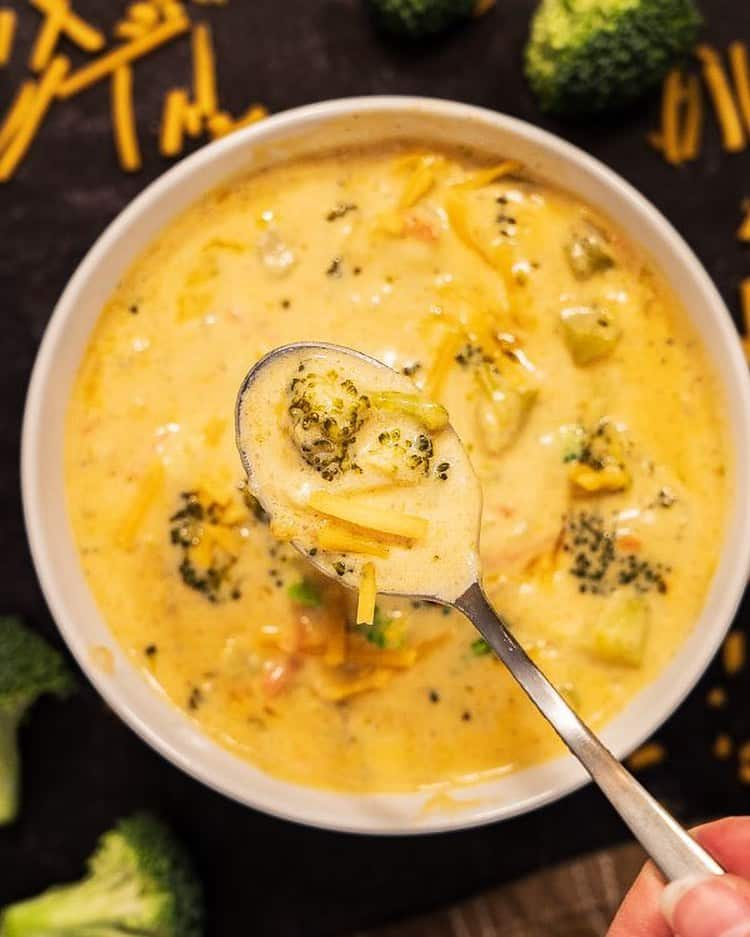 Ingredients
4 tablespoons of unsalted butter
2 medium-sized carrots to be cut into matchsticks
2 small garlic cloves to be minced
½ teaspoon of smoked paprika
3/4 teaspoon of ground mustard
3/4 teaspoon of onion powder
A pinch cayenne pepper
Kosher salt
Freshly ground black pepper
4 cups of low-sodium chicken stock
6 cups of small broccoli florets
170 grams of cream cheese
4 cups of freshly grated sharp cheddar
Instructions
Use a medium saucepan to melt the butter.
2. Add in the carrots and garlic and gently cook. Keep stirring for about 2 minutes.
3. Add the paprika, onion powder, ground mustard, and cayenne. Stir for about a minute then pour in the chicken stock.
4. Bring the chicken stock to boil and season with salt and pepper.
5. Add the broccoli and simmer until very tender. This should last about 5 minutes. Add the cream cheese and cheddar and cook. Keep stirring until you notice that it has melted.
6. Season with salt and pepper or any additional seasoning you have and serve.
READ ALSO: 39 easy prawn recipes for South Africa
Keto soup recipes vegetable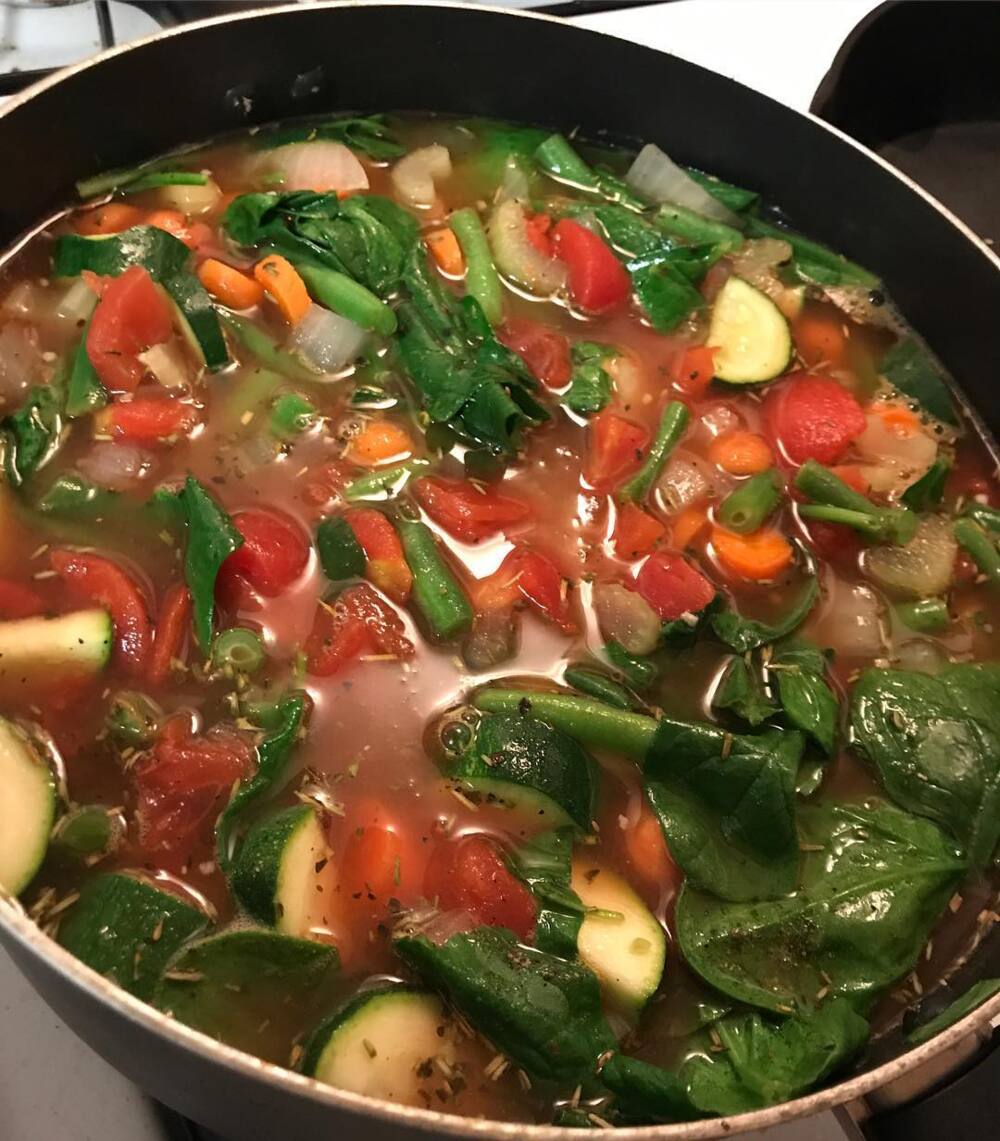 Many people enjoy a low carb diet for various reasons. One of the main reasons people switch to the low carb is because the diet helps or prevents health conditions like diabetes, high blood pressure, metabolic syndrome, and cardiovascular disease. A sweet homemade keto soup recipe for vegetables will have you enjoy your meal and help you with your weight shedding journey if you are on to it. You can make it low or high in fat depending on your preference.
Ingredients
2 tablespoons of olive oil
1 large onion to be chopped
1/2 cup of chopped celery
1 large carrot to be chopped
6 medium garlic cloves to be finely chopped
2 zucchini to be chopped
300 grams of fresh green beans sliced into 1-inch pieces
300 grams of cauliflower florets
1/4 of a head of cabbage leaves to be chopped
2 litres of low sodium beef stock. You can alternatively use chicken or vegetable broth
2 teaspoons of beef bouillon powder. You can also use chicken or vegetable.
1-2 teaspoons of cayenne pepper
1 teaspoon of salt to season
1/2 teaspoon of freshly ground black pepper
4 cups of loosely packed spinach leaves
1/4 cup of packed chopped fresh parsley leaves
2 teaspoons of freshly squeezed lemon juice
Instructions
Use a large pot to heat the olive. Place it on medium heat.
When the pan and olive are hot, add the onion, carrots, and celery. Sauté for about 10 minutes or until you see them soften.
Add the garlic and sauté for less than a minute or until fragrant and mix.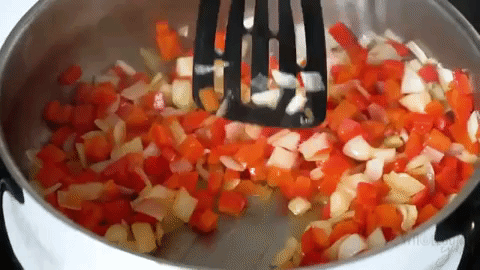 4. Add the zucchini and green beans and keep cooking for 5 more minutes. Stir occasionally.
5. Add the cauliflower and cabbage leaves. Pour in the stock and bring it to a simmer. You can slightly increase the heat at this point.
6. Season while it simmers using the bullion and cayenne. Add salt and pepper.
7. Minimize the heat to low and cover. Let it cook until the vegetables are tender. This should take about 20 minutes.
8. Add the spinach leaves and keep stirring until wilted.
9. Remove from heat and add the parsley and lemon juice.
10. Adjust the seasonings to your liking and serve while still hot.
READ ALSO: Banting soup recipes
Keto bone broth recipe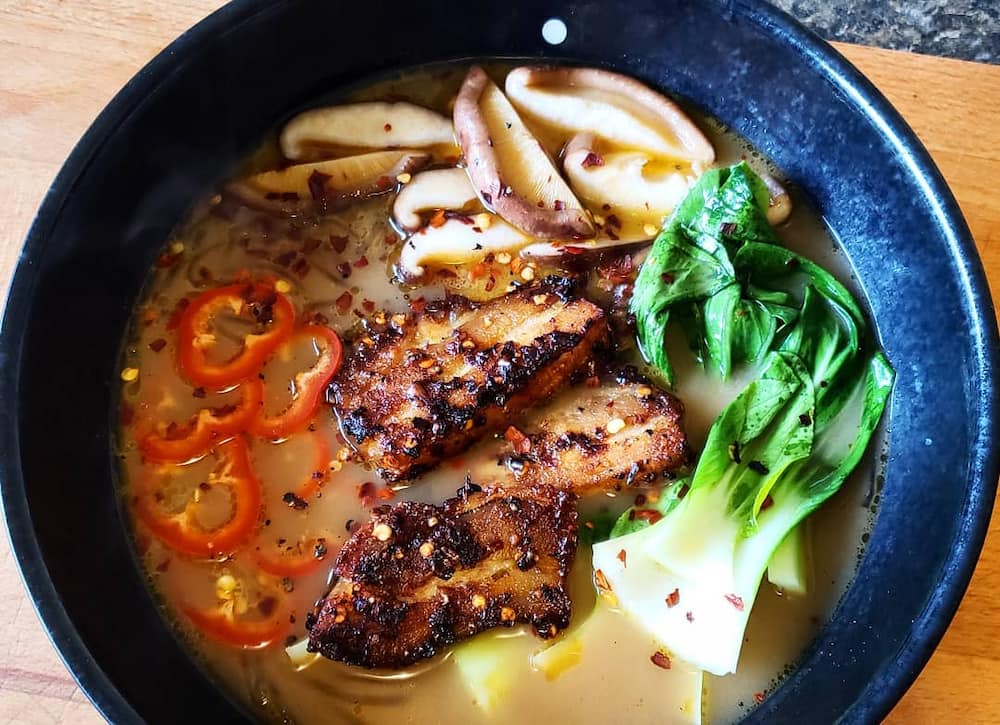 Keto bone soup is right for your body as it is rich in minerals and electrolytes, which help with keto flu. The broth also has gelatin and collagen that keep your joints, ligaments, tendons, and bones healthy. To make a fantastic homemade keto soup recipes with bone broth, you need to follow the recipe. You can use either a pressure cooker or a slow cooker. This method of preparation is also excellent when using keto soup recipes for instant pots.
Ingredients
1.5 kg of chicken feet, marrow bones or mixed with assorted bones
1 large carrot
1 medium parsnip or parsley root
2 medium celery stalks
1 medium white onion
5 garlic cloves
2 tablespoons of apple cider vinegar or freshly squeezed lemon juice
3 bay leaves
1 tablespoon of sea salt or pink Himalayan salt
10 cups of water. The water should be enough to cover the bones.
Instructions
Peel the root vegetables and cut them into thirds. Peel the onion and cut it. Do the same with the garlic cloves. Having the onion skin on will make the broth achieve a better golden colour.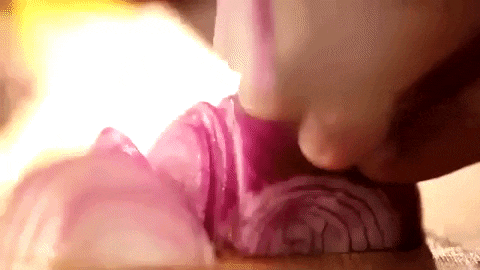 2. Cut the celery into thirds. Place everything into the pressure cooker or slow cooker and add the bay leaves.
3. Add the oxtail and bones. Use either keto soup recipes chicken, pork, or beef or any other bones with or without the meat.
4. Add 10 cups of water or up to about two-thirds of your pressure cooker or slow cooker. Add vinegar or the squeezed lemon juice and bay leaves. Vinegar or lemon juice are recommended as they help release more minerals into the broth.
5. Add salt. If using the pressure cooker, lock the lid of your pressure cooker and turn to high heat. Once it reaches high pressure, turn to the lowest temperature and set the timer for 1 hour and 30 minutes.
6. When done, let the pressure release naturally for about 15 minutes. If using the slow cooker, cover with a lid and cook for at least 6 hours on high setting. You can also cook it up to 48 hours if you want more gelatin and minerals released under slow cooker setting.
7. Remove the large bits and pour the broth through a strainer into a large dish. Discard the vegetables and set the meaty bones aside to cool down.
8. Take the broth immediately or place it in the fridge if you want to use it in the coming days.
READ ALSO: 10 easy mince recipes South Africa
Frequently asked questions
There are numerous things that keto gravy lovers would love to know about its preparation. Inquiring further about it will help you to avoid making some mistakes. Here are the answers to the most commonly asked questions.
What can I use to thicken soup on keto?
One way of thickening it is by simmering uncooked rice directly into the soup. The starch released by the rice thickens the gravy. Another way is by mixing cornstarch or a few tablespoons of arrowroot with an equal amount of water.
What canned soup is keto friendly?
Not every gravy is keto-friendly as most of the canned soups have a high concentration of sodium. They also lack enough proteins, which is not a good thing as this can promote sugar cravings and fail to satisfy your hunger. Broccoli cheese soup, chicken noodle soup, asparagus soups, and chicken corn chowder are some of the canned soups that are keto-friendly.
Can you eat soup on a keto diet?
Yes, you can. Vegetable gravy is keto-friendly. Low carb vegetable soup goes well even into the lowest-carb diets.
What soups can you eat on keto?
When going for keto soups, avoid bean-based gravy, those with pasta or carb-heavy vegetables. The best soups you can eat are broccoli cheese, creamy soups, spring soups with eggs, roasted chicken and veggie, and beef soups without potatoes.
The beauty of making keto soup recipes is that you can enjoy it several days later as long as you store it properly. After cooking and separating the bones from the gravy, you can still save the bones to prepare more broth if there is still a little gelatin left on the bones. You can reuse the bones two to three times, and your soup will still taste amazing.
READ ALSO: 12 easy South African desserts recipes
Brielfy.co.za compiled in January a list of easy South African desserts recipes. South Africa is famous for making some of the best mouthwatering treats, which are yummy and have a crispy taste.
South African traditional desserts have unmatched flavours. With the right method, the preparation is easy and exciting.
READ ALSO:
Easy Potjiekos recipes beef
15 best halaal recipes
The 10 best roast chicken recipe in South Africa
Source: Briefly News