Generations: The Legacy teasers: September 2020
In Generations: The Legacy teasers September 2020, something fishy is going on. Zitha, Gadaffi, and Jack receive uninvited guests in their homes in the weird hours of the night. Surprisingly, all of them hate their visitors since their presence signifies doom. The Ezweni board members are anxious about the results of the votes concerning a new board member while the staff goes on strike to object their bosses.
Someone's wife is getting close to another man because her marriage is beyond salvation. Her husband has failed to make her see sense in sticking close to him. Can you guess who she is? Watch Generations on SABC1 from Mondays to Fridays at 20h00.
What is coming up on Generations: The Legacy teasers for September 2020?
So much is going to happen in the soapie that will leave you tongue-tied. Some of your beloved characters will go through the fire. Fire purifies gold and adds value to it while a stone breaks under tough conditions; thus, find out if the character you love is a stone or a piece of gold.
What did Mazwi prepare for Lesedi?
Lesedi stops in her tracks when she gets into his house. Should she be careful around him, or is he harmless?
1/09/2020: Tuesday, E 202 (1502)
Lucy makes a tough decision with a heavy heart while Mazwi gives Lesedi an unpleasant surprise that makes her analyze her appearance. Meanwhile, Zitha has to choose between pressing on and taking risks.
READ ALSO: Zara's Nikah teasers: September 2020
2/09/2020: Wednesday, E 203 (1503)
Jack confides in Nkaba his troubles, and Fikile is double-minded about changing her personality. On the other hand, Jerah is annoyed by the actions of his baby mama.
3/09/2020: Thursday, E 204 (1504)
There is so much anxiety as the board members of Ezweni vote in a new member. At the same time, Kabisi refuses to follow commands from a criminal. The more Sphe tries to express herself to her husband for him to understand her, the more he gets upset with her.
4/09/2020: Friday, E 205 (1505)
Gadaffi's brother puts himself in his shoes. While an annoyed woman breathes fire and spits venom, a couple is about to ruin their marriage because of their differences.
Who is Jack fooling?
He is pretending to be a nice person, but whenever he treats someone kindly, he has something up his sleeves. Who is his next victim?
7/09/2020: Monday, E 206 (1506)
Lesedi puts up a fight, and Jack turns into a charming gentleman for his convenience. Meanwhile, Tshidi leaves no stone unturned while seeking for vital information.
8/09/2020: Tuesday, E 207 (1507)
Tau plays his tricks to his advantage while Mazwi witnesses an emotional bonding moment between people. Sipho has the upper hand after the interesting secrets are exposed.
9/09/2020: Wednesday, E 208 (1508)
While Moody Zitha arrives home without knowing that she has company waiting for her, Sphe is tired of being the only one who sacrifices to build her marriage. Meanwhile, the Ezweni employees are on strike.
10/09/2020: Thursday, E 209 (1509)
Yster is yet to make up his mind about the job opportunity he has been given. Someone's hands are tied as he watches his wife bonding with another man. Why Lesedi is the only one who did not receive the call?
Why is everyone talking about Tshidi?
Tshidi comes to the limelight because of Sipho. Will she love being the main topic of discussion in every gossip group?
11/09/2020: Friday, E 210 (1510)
Tau stops a fight before it gets messy while Sipho makes Tshidi the centre of attention. Is Mazwi too late to take Fikile's advice?
14/09/2020: Monday, E 211 (1511)
A rebellious teenager needs more attention while Zitha is displeased by the surprise that she meets in Jack's house. Who will give in to the temptation in the troubled marriage?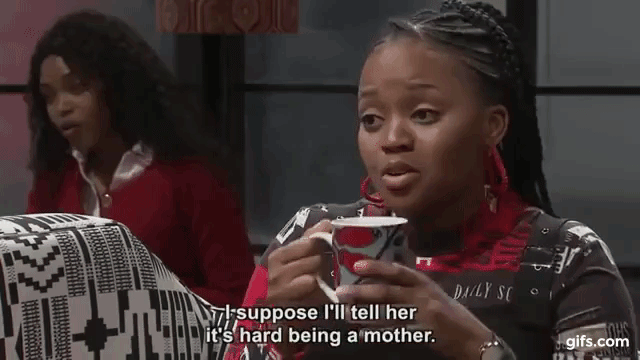 READ ALSO: The Way to Paradise 3 Teasers: September 2020
15/09/2020: Tuesday, E 212 (1512)
Kabisi discloses to his siblings the highly anticipated information, and Jerah makes a mistake out of manipulation. Meanwhile, Gadaffi feels like a hero while torturing his rival.
16/09/2020: Wednesday, E 213 (1513)
While Mazwi strives to save his marriage, someone regrets taking revenge too far. Tau reads disturbing news in the early morning newspaper.
Will Pele be able to accept the truth?
His loved one is entangled in the bitter truth that he is looking for. Pele will also be in a dilemma because exposing the truth will hurt that person.
17/09/2020: Thursday, E 214 (1514)
Jack strikes back instantly when he senses danger. Sphe's friend tells him the unpleasant truth when he visits her. Pele gets unbelievable clues that lead to someone he adores.
18/09/2020: Friday, E 215 (1515)
The two brothers find the perfect puppet to toy around with for their benefit. Meanwhile, Nontle will not let go until she finishes her investigations. A late-night visitor shocks Zitha.
21/09/2020: Monday, E 216 (1516)
Why is Tau furious with his daughter? Meanwhile, Fikile sees the truth after her friends talk to her. Someone gives Jack a surprise visit in the night.
READ ALSO: Shadows from the Past Teasers: September 2020
22/09/2020: Tuesday, E 217 (1517)
The phone call that wakes up Mazwi early in the morning ruins his mood. Pele is concerned about his discovery after adding pieces together. At the same time, Gadaffi is not guaranteed of getting what he wants, although he keeps his word.
Why did the cops visit Nontle?
She is not worried about the presence of the police in her house. Nontle may be innocent, or she has a way of saving her skin.
23/09/2020: Wednesday, E 218 (1518)
A smile on Sphe's face fades away when she suspects something. What is Zitha up to when she publishes the announcement on Flying News? Nontle stays calm and confident when the cops visit her house.
24/09/2020: Thursday, E 219 (1519)
While Tau is willing to pay the price so long as his loved ones are safe, Mia is caught in the wrong place at the wrong time. On the other hand, Kabisi finds out Tshidi lied to his face.
25/09/2020: Friday, E 220 (1520)
Mazwi has a sweet surprise for Fikile, but Pele is unhappy even after getting what he was seeking. Refilwe lets Jack understand that there is no time to play around.
28/09/2020: Monday, E 221 (1521)
The late-night visitor gives Gadaffi outrageous demands. While Lesedi is caught off guard when she learns the secret plans of her new housemate, Zithe entices Kgosi into doing something.
29/09/2020: Tuesday, E 222 (1522)
Sphe request a friend to back her up in her plans. Nontle promises to forgive, but never to forget her enemies. Meanwhile, Tshidi is worried about losing her husband.
30/09/2020: Wednesday, E 223 (1523)
The cops have to be involved in a mother and daughter disagreement. Jack is seeking revenge while Lucy is still in denial after discovering the mess that Fikile has got herself into.
What is happening to Sphe and Tau?
Sphe and her husband are drifting apart. She gets tired of being the only one who is working on saving their marriage.
Tau is not only worried about protecting his family but also his daughter's behaviour. He is yet to find out what is making her behave the way she does.
The mysteries that are in the Generations: The Legacy teasers September 2020 are startling. How did some of the characters get into the complicated situations they are in? Is there a solution for them? You will love how the story unfolds hence keep watching.
READ ALSO: Along Came Love Teasers: September 2020
In September 2020 Along Came Love teasers from Briefly.co.za, David trusts that his late wife's mother, Lilian, and sister, Graciela, will help him raise the children as he provides for the family. His wife's death sent him into a severe depression that he neglected his vineyard.
He falls in love with Luciana, a brilliant young woman, who is helping him to revive the vineyard. However, David's in-laws use the children to grab his wealth. They manipulate the Fernanda to compel her father to marry Graciela instead of Luciana. Will David find the courage to draw a line between his self-centred in-laws and his love life?
READ ALSO:
Suidooster teasers: September 2020
The Inseparables teasers: September 2020
Game of Love teasers: September 2020
Source: Briefly News