Biden picks Kamala Harris as running mate in bid for US presidency
- Harris Kamala, 55, is a former attorney general for California and currently serves as the state's senator
- Senator Kamala was born in the US by immigrant parents from Jamaica (father) and India (mother)
- Kamala had earlier in 2019 expressed interest in the presidency but later decided to throw her weight behind Joe Biden
- At 77, Biden has branded himself a transitional candidate and if he trounces the presidency, he will be the eldest candidate to be elected US president
- If elected head of state, Biden will most likely pass the baton to Kamala after his first term in office
PAY ATTENTION: Click "See First" under the "Following" tab to see Briefly.co.za News on your News Feed!
US presidential aspirant Joe Biden has picked California senator Kamala Harris as his running mate ahead of the Tuesday, November 3, presidential election.
Kamala's nomination ends months-long hunt for a prospective running mate for Biden who in March hinted on settling for a woman.
The Califonia senator, who was born in the US by immigrant Jamaican and Indian parents, goes into history as the first woman of colour to be nominated for national office by a major political party.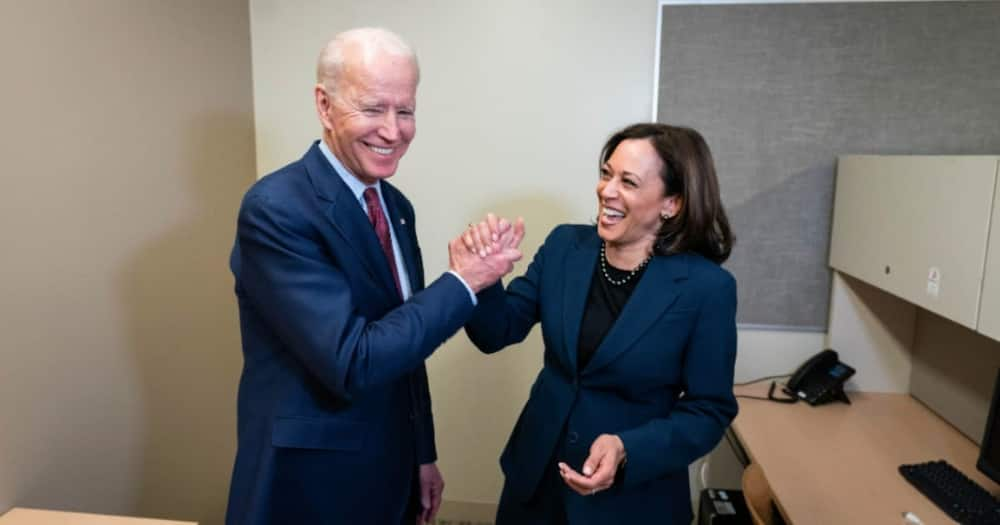 READ ALSO: Minister Dlamini-Zuma: Tobacco is not an 'essential' commodity
Biden made the announcement in a statement on Tuesday, August 11, describing Kamala, a former attorney general, as "fearless fighter for the little guy, and one of the country's finest public servants".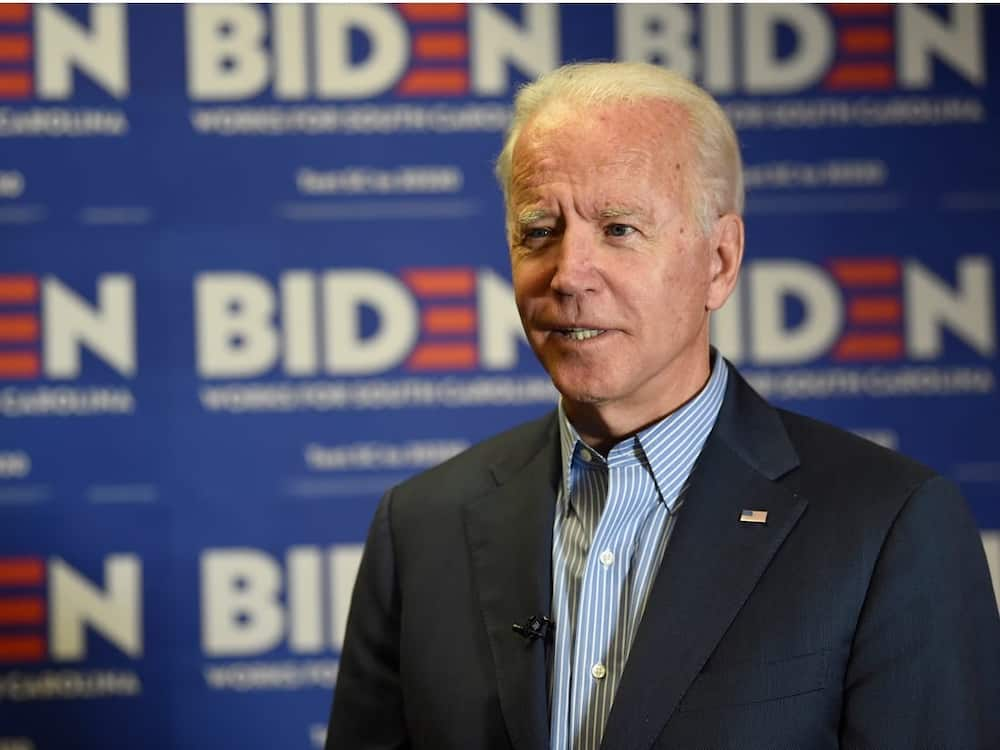 "Back when Kamala was attorney general, she worked closely with Beau. I watched as they took on the big banks, lifted up working people, and protected women and kids from abuse.
I was proud then, and I'm proud now to have her as my partner in this campaign," said Biden.
Kamala had earlier in 2019 expressed interest in the presidency and attacked Biden in Democratic primary debates where she suggested the former vice president was racist.
In her acceptance statement, she described Biden as a candidate set to "unify the American people because he's spent his life fighting for us".
"And as president, he will build an America that lives up to our ideals. I'm honoured to join him as our party's nominee for vice president and do what it takes to make him our commander-in-chief," stated Kamala.
Her nomination was endorsed by ex-president Barack Obama who said the lawmaker "was more than prepared for the job".
"I've known Senator Kamala Harris for a long time. She is more than prepared for the job. She has spent her career defending our constitution and fighting for folks who need a fair shake.
This is a good day for our country. Now let's go win this thing," Obama tweeted.
US President Donald Trump, however, capitalised on Kamala's castigation of Biden during the Democratic primary debates describing her as a "nasty, mean and disrespectful woman" and would still pick his vice president Mike Pence over her.
"Joe Biden is no moderate, and the Harris as his political living will, he is surrendering control of our nation to the radical mob with promises to raise taxes, cut police funding, kill energy jobs open our borders and appease socialist dictators.
At the ballot box, Americans will resoundingly reject the abysmal failures of Biden-Harris in favour of America first strength of President Donald Trump and vice president Mike Pence," said Katrina Pierson, Trump senior political advisor.
Enjoyed reading our story? Download BRIEFLY's news app on Google Play now and stay up-to-date with major South African news!
Source: Briefly.co.za