- Tech tycoon John McAfee said he was arrested after he refused to don a medically certified mask
- The 74-year-old had planned to meet with a group called the Red Scarf Society in Munich
- He was, however, forced to push the event back a few hours to be safe
- His wife, Janice Dyson, eventually took over his account and promised his followers that he would be out soon
PAY ATTENTION: Click "See First" under the "Following" tab to see Briefly.co.za News on your News Feed!
English-American computer programmer and businessman John McAfee claims he was arrested for wearing a thong over his face instead of a proper mask.
The 74-year-old founder of the PC antivirus software giant said he was detained because he refused to don a medically certified mask.
Detailing his experience on his Twitter handle on Monday, August 10, the tech tycoon said the mask he had was the safest he could find in the region.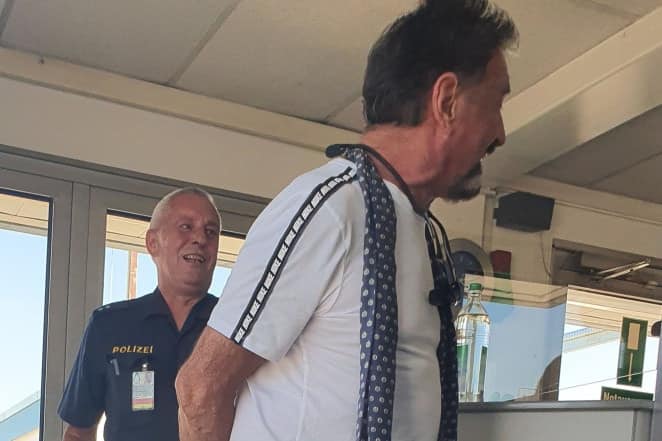 "Trivial issue but waiting for high level beaurocrats [sic] to arrive. Slow bastards, as you know," the crypto baron wrote.
"My coronavirus mask is the problem. I am insisting it is the safest available and I am refusing to wear anything else — for my health's sake. Authority!" he added.
READ ALSO: Celebrities weigh in on Zodwa Wabantu and Vusi Ngubane drama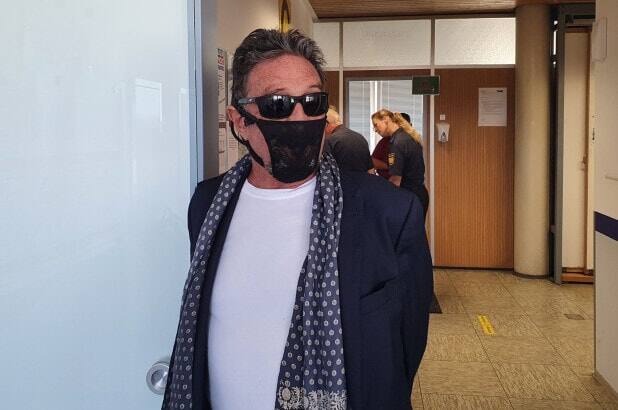 The 74-year-old had planned to meet with a group called the Red Scarf Society in Munich but confirmed he was pushing the event back a few hours "to be safe."
"I am so sorry. Note to future adventurers: Always joke with you captors. No matter what," McAfee added.
His wife, Janice Dyson, eventually took over his account noting she would be managing it until he is released from custody.
READ ALSO: Exclusive: Durban power couple surprise each other with lux cars
"I'll manage John's account until he escapes (usual method), bribes someone (very quick - might be out in a few hours), retains the right lawyer (will be a few days) or becomes warden of the jail, in which case we will have to force him out," she wrote.
According to her, her husband chose to wear the thong mask since it did not recycle his exhaled carbon dioxide like over the ear masks.
"Breathing impaired people are exempt from wearing masks because masks impair respiration. Masks stop bacteria. Not viruses people! He was arrested for what he believes," she said.
A day earlier, the tech guru announced he would auction off his collection of intimate apparel
He then included a photo of himself wearing a thong that appears to be the one seen worn in a more traditional fashion by his wife.
His wife was forced to head back home with their bodyguards while McAfee remained behind.
Enjoyed reading our story? Download BRIEFLY's news app on Google Play now and stay up-to-date with major South African news!