- DA interim leader John Steenhuisen has called for an immediate end to the Covid-19 national lockdown
- The opposition party has called on President Cyril Ramaphosa to lift curfews, prohibitions and open SA's borders
- The DA is adamant that the infection rate is slowing and, as a result, the economy should be fully opened
PAY ATTENTION: Click "See First" under the "Following" tab to see Briefly.co.za News on your News Feed!
The Democratic Alliance wants the Covid-19 national lockdown ended with immediate effect.
In a statement issued by interim party leader John Steenhuisen, President Ramaphosa was told to grow a spine:
"The DA calls on President Ramaphosa to end the hard lockdown now, including the irrational bans on tobacco and alcohol. The tourism industry, schools, and borders need to be fully opened, the curfew lifted, and the state of disaster ended. It is high time for Ramaphosa to grow a spine, stand up to his party and start putting South Africa first."
Steenhuisen is adamant that, with the infection rate declining and recovery rate rising, the public health sector is currently relieved of the expected pressure:
"While this is no reason to drop our guard, it is reason enough to fully open our economy. This must happen immediately."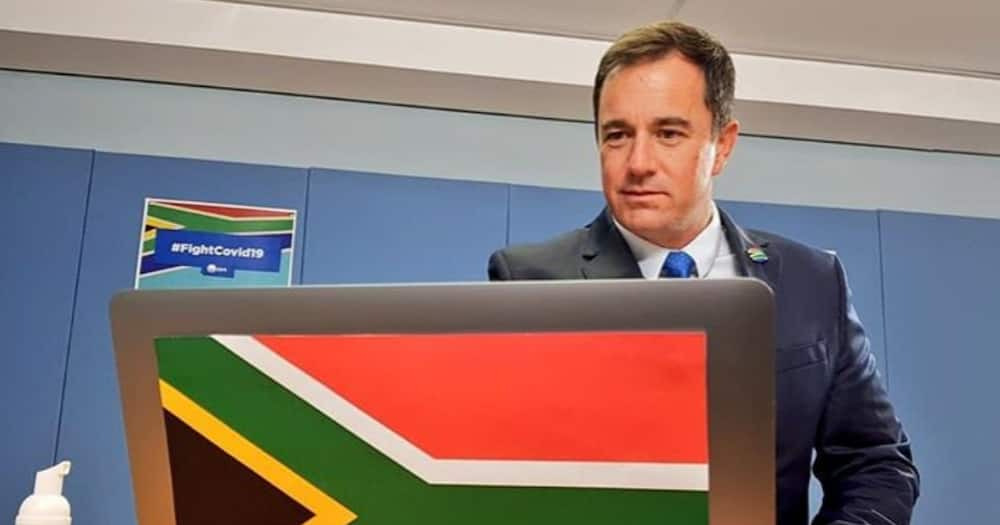 READ ALSO: Report: Ramaphosa told to relax tobacco, liquor lockdown bans
With the virus expected to remain a part of life for the foreseeable future, Steenhuisen feels SA needs to learn to live with Covid-19:
"There is general agreement that a second wave is unlikely but not impossible. Either way, we cannot hide from this virus forever while our lives and livelihoods fall apart. We need to learn to live with it, since it will still be with us for many months, perhaps even years, to come."
The opposition leader is adamant that the time to begin rebuilding SA's future is now:
"South Africa's economy was already in crisis before the virus arrived. Now national insolvency is all but guaranteed, while our economy lies in ruins and millions of people will suffer unnecessarily for years to come. Enough is enough. Let's get back to work and start rebuilding."
Earlier, Briefly.co.za reported that President Cyril Ramaphosa had been advised by top government officials to reopen the economy.
In addition to a migration to Level 2 lockdown, officials had called for an end to the tobacco and liquor ban.
The President is expected to address SA on the lockdown changes before the end of the week.
Enjoyed reading our story? Download BRIEFLY's news app on Google Play now and stay up-to-date with major South African news!