Talib Kweli is an American rapper, activist, and entrepreneur. His music career stretches back to at least two decades. Interestingly, he has managed to stay relevant for this long because he makes music that resonates with most people. He is also a bold activist who does not shy away from pointing out social injustices in society, such as racial stereotypes and police brutality.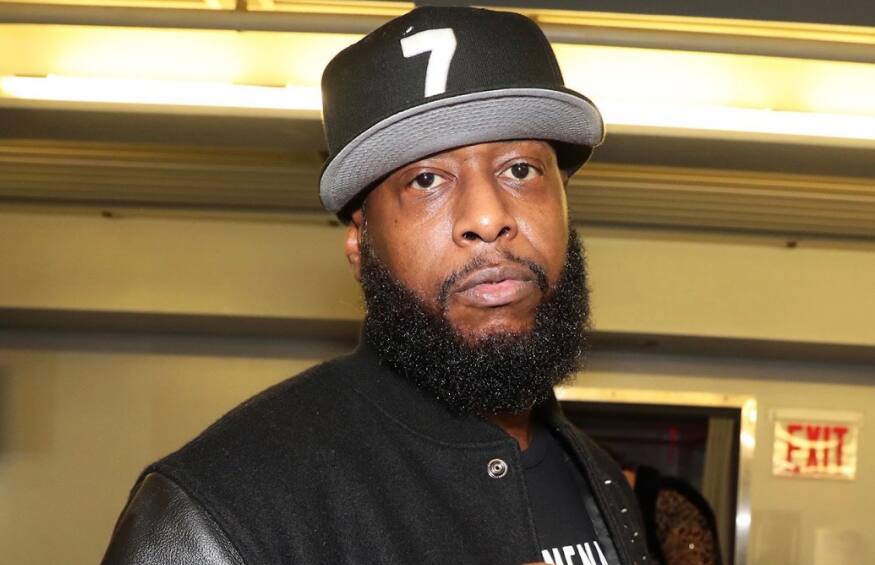 Undeniably, Talib is a legendary hip hop star with an exciting musical journey. It all started way back at elementary school before he met Dante Smith, alias Mos Def. The duo is responsible for the formation of Black Star. The label helped them to release their first album, Mos Def & Talib Kweli Are Black Star.
Despite several career setbacks, Talib remains to be a respected rapper to date. Apart from music and activism, Kweli is a loving and caring father and husband worth knowing more about.
Talib Kweli profile summary
Birth name: Talib Kweli Greene
Date of birth: 3rd October 1975
Age: 44 years old
Place of birth: Brooklyn, New York, United States
Zodiac sign: Libra
Spouse: DJ Eque
Kids: Two
Occupation: Rapper, entrepreneur, activist
Years active: 1997 - present
Nationality: American
Talib Kweli bio
Talib Kweli Greene was born on 3rd October 1975 in Brooklyn, New York, United States. He was born into the family of Perry and Brenda Greene.
Talib Kweli parents are college professors. Talib's father is an administrator at Adelphi University while his mother is an English lecturer at Medgar Evers College.
He is the eldest in the family of two boys. Like his parents, Talib Kweli brother, Jamal Greene, is also into education.
Jamal is a professor at the Columbia Law School teaching constitutional law. He is an alumnus of Yale Law School. At some point, he served as a clerk to the former Justice John Paul Stevens, who retired in 2010.
READ ALSO: Sauti Sol bio: members, songs, awards, Sho Madjozi, Black Motion, Queen Sono, net worth
Growing up, Kweli used to write poems and short stories. His literary gift improved with time. During that time, he was a big fan of De La Soul and Native Tongues Posse. Later, he met his childhood friend, Dante Smith, who is popularly known as Mos Def and introduced him to the hip-hop industry.
His interest in music grew further when he met Tony Cottrell, alias DJ Hi-Te. Tony discovered another skill in him, emceeing. He later invited him to MC at an event to gain more recognition by people. This is, precisely, how he found his way to the limelight.
How old is Talib Kweli?
Currently, the Talib Kweli age is 44. He celebrates his birthdays on the 3rd of October.
Educational background
Talib comes from a family that values education; all his family members are university faculty members. The hip-hop star is not any different from them. The only difference between them is that he chose to pursue a different career path.
First, he attended Cashire Academy for his elementary studies. Later, he went to Brooklyn Technical High. Later, he proceeded to New York University. In the University, he pursued experimental theatre.
Family life: wife and kids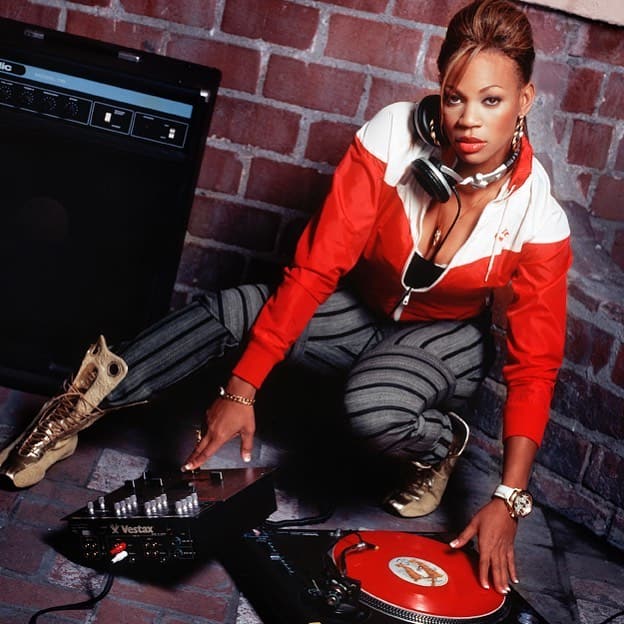 The celebrated lyricist is a family man. Who is Talib Kweli wife? He is married to DJ Eque. The couple has been married since 2009.
At the time of writing, Talib Kweli and DJ Eque do not have a child together. However, the rapper has two kids from a previous relationship with Darcel Turner, a son and a daughter. Their names are Amani Fela Greene (24 years old) and Diani Eshe Greene (21 years old).
Career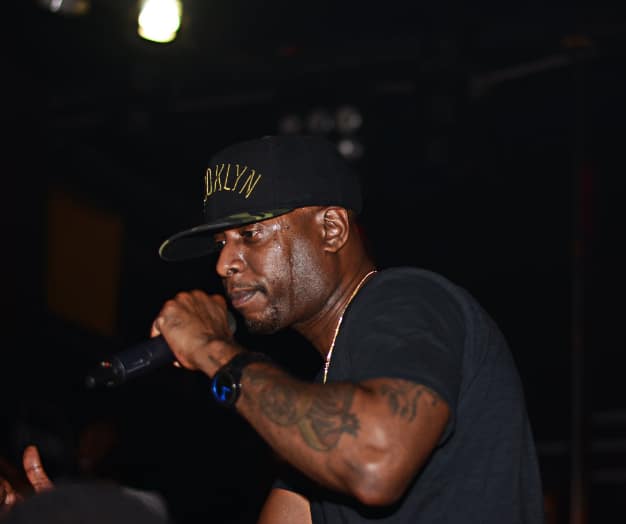 His career dates back to the late '90s when he used to be an MC. He later earned recognition from the masses through the help of other famous rappers of his time, especially DJ Hi-Tek. However, it all started when he met Mos Def.
He made his debut in 1997 when he featured on Mood's Doom studio album. The feature exposed him to the world of rap. Later, DJ Hi-Tek invited him to work together on several tracks. They formed a hip-hop group by the name Reflection Eternal.
Between 1998 and 2001, he formed another rap group with his childhood friend, Mos Ded. They named the group Black Star. However, his partnership with DJ Hi-Tek was still in place. He helped them to produce their first album dubbed Mos Def & Talib Kweli Are Black Star.
At some point, the due separated to focus on their solo careers. Kweli continued to grow and gained further recognition in the hip-hop industry. His collaboration with other rap stars and groups did not stop. For instance, he worked with DJ Quik, Kanye West, Pharrel Williams, and Just Blaze.
Javotti Media record label
In 2010, he established his record label. Artists under the label include Space Invandez, Jessica Care Moore, Cory Mo, Niko Is, and K'Valentine. The label is responsible for the production of Gutter Rainbows, which is his 4th solo album.
Songs
The rapper has several jams published on various music platforms. Some of the songs and albums were featured on various music charts. For instance, Get By, a single released by Kanye, ranked 77th on the Billboard Hot 100. On the other hand, Quality peaked at position 6 on the R&B/Hip-Hop Albums Chart and 22 on the US Billboard 200.
Below is a comprehensive list of Talib Kweli songs: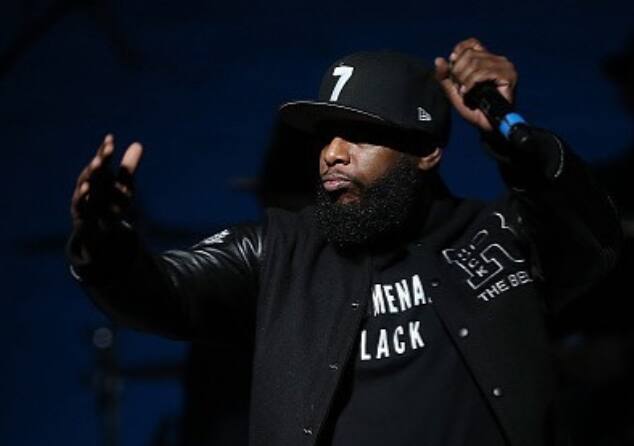 Get By
The Blast
Nine Point Five
Push Thru
Hip Hop Speaks
Never Been in Love
Every Ghetto
Black Girl Pain
I Try
Listen!!!
She's My Hero
Hot Thing
Soon the New Day
Colors of You
Travelling Light
Guerilla Monsoon Rap
Heads Up Eyes Open
Hostile Gospel, Part 1
Last Ones
Chaos
READ ALSO: Busi Mhlongo bio, age, songs, albums, cause of death
Come Here
Around My Way
Down for the Count
Beef
Waitin' for the DJ
All of Us
Getting Up Anthen
High Life
Sharp Shooters
2000 Seasons
Is It a Dream
Legacy
Talib Kweli albums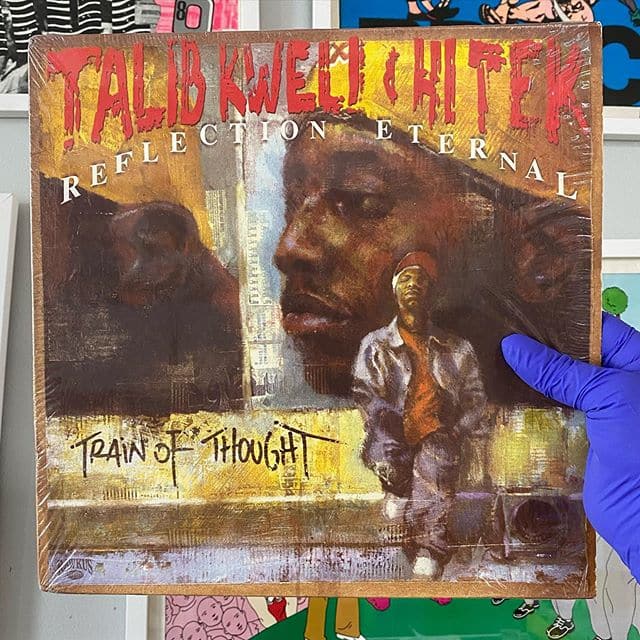 Below is a list of his albums. Some are solo projects, while others are a contribution by various rappers. They include:
Mos Def & Talib Kweli Are Black Star (1998)
Train of Thought (2000)
Hip hop (2001)
Quality (2002)
Brown Sugar (2002)
Virtuosity (2003)
The Beautiful Struggle (2004)
Right About Now: The Official Sucka Free Mix CD (2005)
Liberation (2007)
Eardrum (2007)
Gutter Rainbows (2011)
Attack the Block (2012)
Gravitas (2013)
Prisoner of Conscious (2013)
Indie 500 (2015)
Radio Silence (2017)
The Orchestral Files (Deluxe Version)
Blackstar (2020)
Podcasts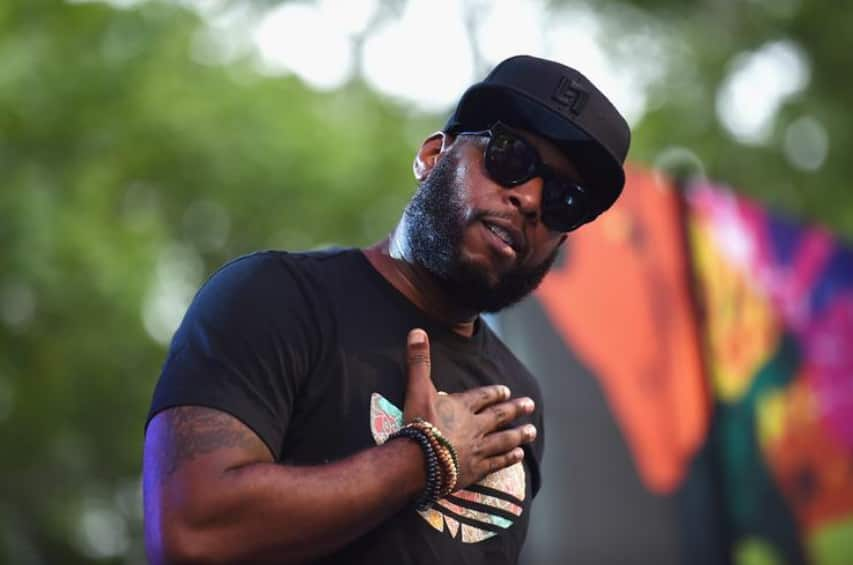 The rapper has been hosting various prominent people in the country on his show, People's Party With Talib Kweli. His interviews are usually based on culture, hip-hop, politics, and sports. One can find all his podcasts on Uproxx.
Net worth
Talib is among the wealthiest rappers in the world. As of 2020, Talib Kweli net worth is estimated to be $4 million. His primary sources of income are music and entrepreneurship.
Talib Kweli Twitter and Sara Jay incidents
The 44-year-old rapper was recently permanently banned from Twitter. This was after a user by the name Maya Moody complained about harassment. It all began when she made a tweet about the list of rappers married to white ladies. The tweet read,
Literally almost all of them are married to lightskinned [black] women but that's a conversation for another day
The Get By hitmaker then responded as follows: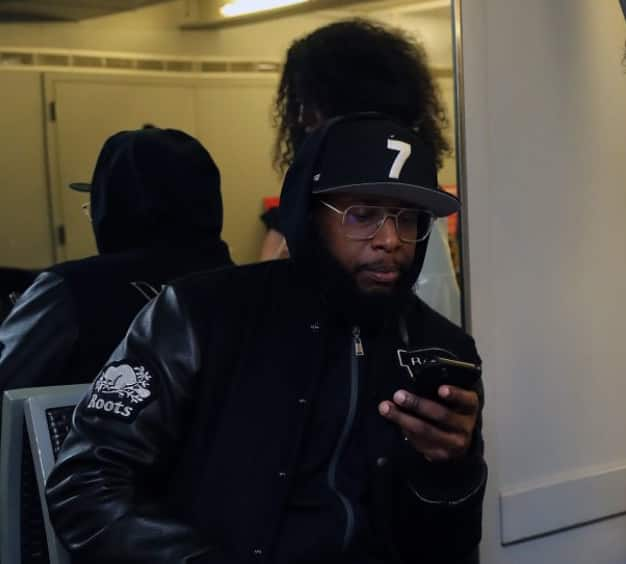 Nah let's have this convo today… I mean, is any of this really any of your business.
What followed is a series of tweets for the next two weeks, forcing the lady to report him to Twitter. Speaking to Jezebel, Twitter said that the rapper had repeatedly violated its rules and regulations. So, they permanently dismissed his account.
Recently, he was also accused of having an affair with Sara Jay. The lady in question is an adult actress. The allegations came days after he was banned from Twitter. Some of the users came up with hilarious memes, expressing their views on the Talib Kweli Sara Jay incident.
Talib Kweli is a celebrated lyricist who has dramatically impacted the hip hop industry. His musical journey is not only inspiring but also motivating. No doubt, his achievements inspire many upcoming rappers who would love to make it in the scene.
READ ALSO: Nasty C's album announcement gets fellow rappers excited and hyped
Briefly.com on Wednesday reported the reactions of different South African rappers after Nasty C announced the release of his new album, Zulu Man With Power. It all began when the rapper shared a cover of the album on his Twitter account.
While a section of the rappers were not happy about the move, most of them congratulated him for the excellent work. Chad Da Don, Aewon Wolf, and JR supported him by replying to his tweet.
A-Reece and Cassper were reportedly not happy with the announcement. The two were also planning to release their album this month. However, Nasty C denied the allegations that he rushed his album because of the two rappers.
READ ALSO:
Ntando Bangani bio: age, songs, albums, record label, awards, house, profile
Brad Pitt bio: net worth, movies, awards, age, dating history
Yolandi Visser bio: age, children, husband, tattoos, interview, profile, net worth