- UDM leader Bantu Holomisa has weighed in on the team of ministers tasked with investigating Covid-19 corruption
- President Cyril Ramaphosa established the task team to probe allegations of graft connected to relief funding
- However, Holomisa insists that the ANC cannot investigate itself, adamant the 'these people are contaminated'
PAY ATTENTION: Click "See First" under the "Following" tab to see Briefly.co.za News on your News Feed!
UDM party leader Bantu Holomisa is unimpressed that Covid-19 corruption probes will be led by a team of ministers. Commenting on the situation, the politician voiced the opinion that the ANC can't investigate itself:
"We cannot expect the ANC to investigate itself. These people are contaminated. The whole body is contaminated. Right now, we are not getting answers."
eNCA reports that Holomisa has called for the entire executive to resign in the wake of these allegations:
"The current executive, members of the government should resign with immediate effect, especially after they announced that they will set aside an amount of R500 billion to deal with the pandemic."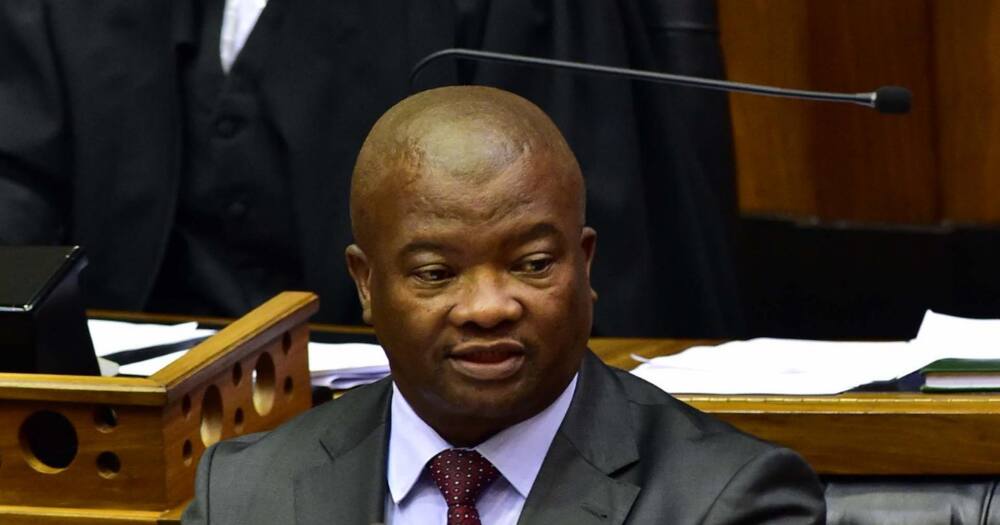 READ ALSO: 'ANC is a devil's fart': Dalindyebo slams ruling party as 'thieves'
Holomisa isn't amused that the same politicians he feels should be removed are allegedly benefiting from the pandemic:
"Instead, what we are seeing now is the involvement of ANC leaders and their families in looting the same money earmarked to attend to the coronavirus pandemic."
The Citizen reports that COPE spokesperson Dennis Bloem has echoed similar sentiments on the situation.
Bloem wants pandemic funding put under a microscope in a bid to determine who is responsible for the looting he is convinced has taken place:
"We want to know all the companies which got tenders to supply PPE, food parcels, transporting the homeless to the shelters and the cost of the private accommodation and all other expenses. This includes the social relief of distress grants R350 monthly."
COPE has also rejected President Cyril Ramaphosa's Ministerial Committee set up to probe Covid-19 corruption:
"We believe this is an insult to the people of the country. We don't have any trust in these ministers to investigate anything that has to do with corruption. There are serious allegations against some of their colleagues who are also suspects."
Meanwhile, Briefly.co.za reported that AbaThembu King Dalindyebo has dubbed the ANC a 'devil's fart' in response to these allegations.
Speaking during a recent funeral, the monarch had insisted corruption must be punished before the ruling party 'runs the country into the ground'.
Dalindyebo is adamant that the ANC is shielding the 'thieves' that loot state funding shamelessly.
Enjoyed reading our story? Download BRIEFLY's news app on Google Play now and stay up-to-date with major South African news!