Vierspel Vuurspel teasers September 2020 will rock your world. Celal faces the wrath of karma when a new rival named Kudret comes into his neighbourhood and starts a revolution. He abducts Celal's son and commands his wife to lose her dignity to save her son. Although Celal tries to fight back, he is inferior to his opponent. Will Kudret become the new drug lord in Celal's territory?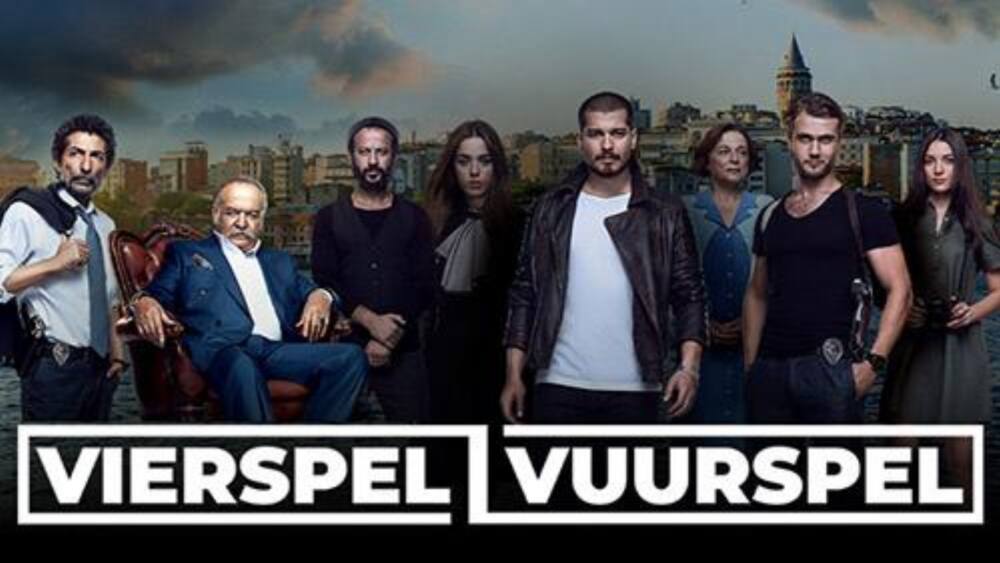 Vierspel Vuurspel eExtra airs from Mondays to Fridays at 20h55. The combination of comedy, action, and drama in this series is mind-blowing. Can anyone cheat the law? Some of the characters that Vierspel Vuurspel cast plays in Vierspel Vuurspel September 2020 prove that you can use your influence, money, and intelligence to play around with the law but prepare yourself for the repercussions.
The thrilling Vierspel Vuurspel September 2020
You are in for a big surprise because it is a battle for survival. Who do you think will lose? Before you take sides between Celal and Kudret, take a glimpse into the September episodes:
Will the cops arrest Sarp?
The two options that lie before him are difficult to choose. Will he find Yasar before Mert and demand for help or hand himself over to the police?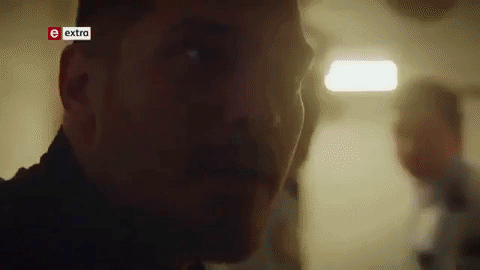 READ ALSO: Age is Just a Number teasers: September 2020
1/09/2020: Tuesday (E 57)
Sarp desperately needs to locate Yasar before Mert to save himself from going to jail. Will the cops detain him before he finds Yasar?
2/09/2020: Wednesday (E 58)
Davut and some of Celal's men are also looking for Yasar. Meanwhile, the police are close to catching Sarp because they have discovered his real identity.
3/09/2020: Thursday (E 59)
Sarp and Yusuf scheme how to protect Sarp's cover until they find evidence that will prove his innocence. Yasar is optimistic when Coskun escapes because Sarp can take advantage of the situation for his convenience.
4/09/2020: Friday (E 60)
Fusun's expectations are shattered when things turn out differently during dinner. Someone who claims to be Yasar blackmails Yasar's enemies, and this makes them retaliate.
Will Sarp find Yasar?
Someone decides to control the only person who can save Sarp. Later, Yasar goes to jail before Sarp talks to him.
7/09/2020: Monday (E 61)
Yasar traps the unconscious brothers. Later, Celal's paranoia shoots when he receives a strange call, and this leads to Yasar's kidnapping. The abductors know that he has useful information.
READ ALSO: Suidooster teasers: September 2020
8/09/2020: Tuesday (E 62)
Celal tests Mert and Sarp's loyalty. At the same time, Yasar relays dumbfounding information to Gokhan as they pass each other in the corridors of the police station.
9/09/2020: Wednesday (E 63)
While Celal tests Sarp's loyalty once more as part of the preparations for attacking Yasar, Eylem demands the truth from Mert about his dealings with Ayse.
Celal wants to kill Yasar?
He is planning how he will catch Yasar because he is under the watchful eyes of the doctors. The information that Yasar knows is a threat to Celal's life and business.
10/09/2020: Thursday (E 64)
Celal hires someone to shoot Yasar while he is recovering in the hospital. Meanwhile, Sarp sets out to find out who hired the casino girl named Handan.
11/09/2020: Friday (E 65)
Eyelem is trapped at the centre of Sarp and Mert's irreconcilable differences. Yusuf and Sarp suspect that Celal has hired a familiar undercover cop. On the other hand, Handan comes up with a naughty plan that will involve Meek.
14/ 09/2020: Monday (Episode 66)
While Melek turns down a case, Yesim shows up at his new practice venue unexpectedly. Handan visits Celal's restaurant, and Mert is not aware that Sarp visited his home.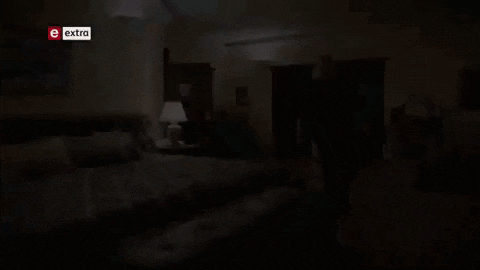 READ ALSO: Skeem Saam teasers: September 2020
15/09/2020: Tuesday (E 67)
Celal goes on a dinner meeting with someone. She insists that the business deal will succeed if Sarp takes care of it. Furthermore, Alyanak senses an upcoming tragedy when he learns that Celal's old friend is around.
16/09/2020: Wednesday (E 68)
Yusuf distrusts Mert's intentions, while Mert is focusing on proving his innocence. Celal lies to Mert concerning his plans with Aye, and he also discovers that Handan will betray him.
Yusuf knows Mert's secret
Will he tell Sarp about the secret agreement between Mert and Celal? Sarp will be enraged when he finds out about Mert's backstabbing character.
17/09/2020: Thursday (E 69)
Yusuf is about to discover that Mert is Celal's spy while Handan is compromised when the authorities seize a large cargo of illegal drugs.
18/09/2020: Friday (E 70)
Celal is a step away from unveiling the person who is in charge of Handan's operation, and this information might favour Celal.
21/09/2020: Monday (E 71)
Sarp hides Handan in a secret place, while Kudret's gang is looking for her. Meanwhile, the past about Celal and Kudret comes to the limelight. The two men share a dark history.
READ ALSO: Game of Love teasers: September 2020
22/09/2020: Tuesday (Episode 72)
Sarp risks everything to collect valuable evidence. Kudret threatens Alyanak that he will unveil Sarp's intelligence, skills and biological secrets. Celal blames his defeat on an unclear misunderstanding.
23/09/2020: Wednesday (E 73)
Celal is stabbed while inside the prison. Meanwhile, Sarp concentrates on what he wants to accomplish while he is in prison. Mert stumbles upon proof while working on Tahsin's case. The evidence will take Celal and Sarp out of jail.
Why is Kudret attacking Celal?
The two men have not moved on from their past, and Kudret wants to take everything that belongs to Celal as part of his revenge.
24/09/2020: Thursday (E 74)
Kudret plans to become the new lord in Celal's territory, and Mert discovers that someone knows that he works for Celal.
25/09/2020: Friday (E 75)
Celal will find out Kudret's secrets when he gets hold of a mysterious briefcase. Meanwhile, Fusun receives essential information.
What is Kudret's plan for Celal?
He knows how to hit Celal where it hurts most. Kudret awakens the beast in his rival by attacking his family. Celal fights back, but Kudret proves to him that he is the one in charge of the game.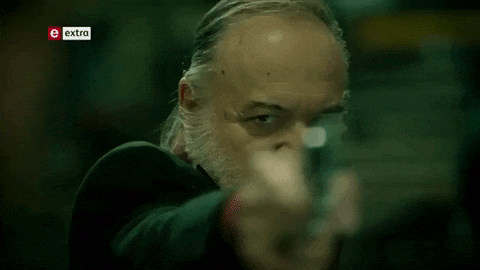 READ ALSO: Generations: The Legacy teasers: September 2020
28/09/2020: Monday (E 76)
Kudret proves that he is a step ahead of Celal and things blow out of proportion when he goes after Celal's family.
29/09/2020: Tuesday (E 77)
Kudret kidnaps Mustafa, Celal's son. When Celal fights back, Kudret makes fun of him. He also exhausts him by prolonging the war. Mert steps in to end the conflict between these mafia leaders.
30/09/2020: Wednesday (E 78)
Kudret demands Tesim to stoop so low for her son's life. Alyanak reappears and helps Mert to figure out the mysteries about Kudret.
What is happening to your beloved Vierspel Vuurspel characters?
Will Celal trust Sarp in the new business deal as per his partner's advice? He puts Mert and Sarp to the test several times to prove their loyalty as he plans to kill Yasar.
Although Mert and Sarp have a strained relationship, they help each other in times of trouble. While Mert is searching for evidence that will prove his innocence, Sarp's mistrust compels him to visit Mert's house behind his back.
Sarp has no idea that Mert is Celal's secret agent, but Yusuf does. Yusuf is the man that Sarp was hoping will save him from going to prison. Later, Mert gets Celal and Sarp out of jail.
The entertainment that is in Vierspel Vuurspel teasers September 2020 is out of this world. The Mafia lords and their subordinates are experiencing hell because while they are fighting each other, personal interests, blood ties and friendships compromise some of them.
READ ALSO: Binnelanders teasers: September 2020
In the recently released September 2020 Binnelanders teasers by Briefly.co.za, some lovers swear to fight for their partners till death parts them. Danny argues with Brandon over Chanel's love. Brandon not only hates Danny but his entire family. Meanwhile, Chanel visits a gynaecologist. There must be something alarming about her health.
On the other hand, Tracy worries about her ex-boyfriend the whole night and also keeps Ian's hideout a secret. She assures Conrad that she is not upset with him and warns him against revealing their secrets. Meanwhile, Delia is spying on Conrad's live life.
READ ALSO:
The Way to Paradise 3 Teasers: September 2020
Zara's Nikah teasers: September 2020
Iron Rose 2 Teasers: September 2020