- DA interim leader John Steenhuisen has called on Cyril Ramaphosa to 'act like a President' and end the national lockdown
- The opposition party has made its opinion on the matter crystal clear over the past week and the latest word is no exception
- Steenhuisen insists that millions of jobs are on the line and wondered aloud where Ramaphosa is during this time of immense need
PAY ATTENTION: Click "See First" under the "Following" tab to see Briefly.co.za News on your News Feed!
Democratic Alliance interim leader John Steenhuisen has once again called for an immediate end to the Covid-19 national lockdown.
In a statement issued on Friday, Steenhuisen explained that millions of South Africans are running the risk of losing their income due to the restrictions:
"Millions of livelihoods are in peril as thousands of businesses cannot plan for the immediate future, and every day more and more of them are taking the heart-breaking decision to close their doors."
With so much at stake, the opposition leader wondered how SA's president was so silent on the subject:
"As far as making critical and urgent decisions right now to save our economy, which is fast collapsing thanks to a self-inflicted lockdown crisis, he is nowhere to be seen."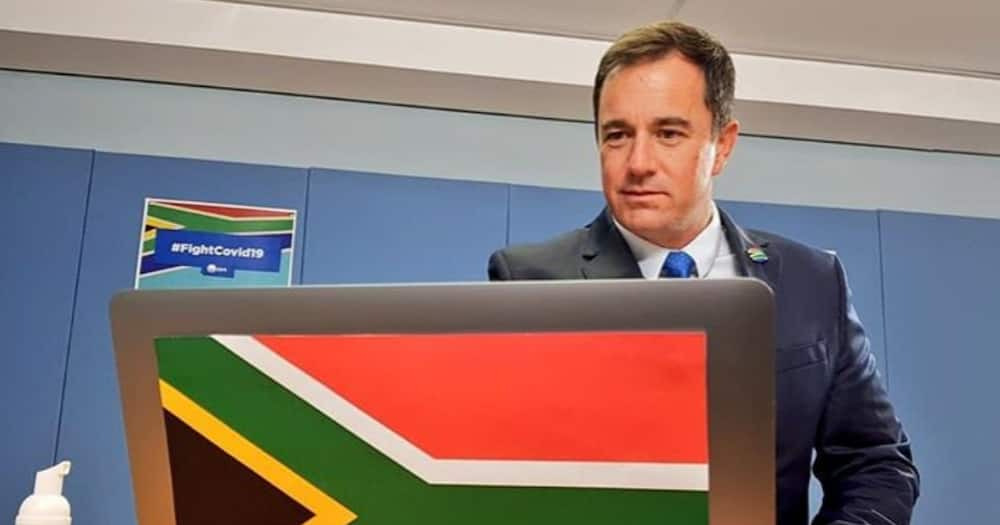 READ ALSO: Steenhuisen: Ramaphosa must 'grow a spine' and end national lockdown
Steenhuisen insists that Ramaphosa's goal for the nation should be to end the lockdown 'immediately and entirely' and not in the current phased approach:
"There can be no more talk of levels that don't serve any purpose whatsoever other than to obliterate what's left of the economy and jobs. There can be no more bowing to narrow interest groups or the agendas of ANC factions."
The DA head called on Ramaphosa to avoid crashing the economy and ruining lives by 'acting like a president':
"South Africa needs him to do the right thing for once: Act like a president, find some courage, face down the factions in his own party and end the lockdown immediately."
Earlier, Briefly.co.za reported that the DA had called for an end to both the liquor and tobacco bans in light of the devastation the prohibition brought along with it.
Over and above the impact directly on the industries, South Africa itself is losing billions in tax revenue.
With multiple players in the sector opting out of heft investments, the opposition party slammed the enduring restrictions as 'unjustifiable' and a result of ANC agendas.
Enjoyed reading our story? Download BRIEFLY's news app on Google Play now and stay up-to-date with major South African news!