In Gebroke Harte 3 teasers September 2020, Dilara makes her decisions out of love, but her choices portray her as a greedy person. Harun protects her from those who want to harm her. He looks for her when she goes missing. When he finds her, he rushes her to the hospital. On the other hand, Cansu is overcome by grief when her baby dies.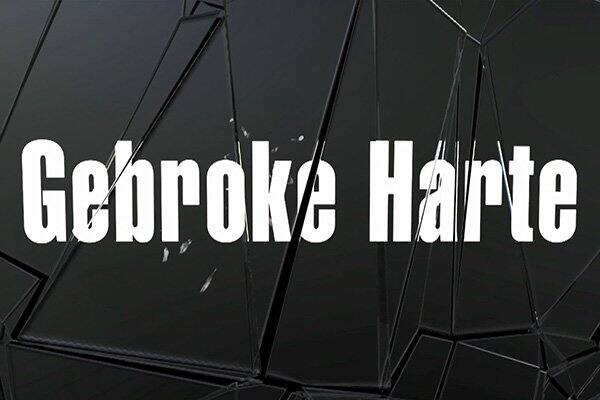 Watch the episodes that are going to be discussed in Gebroke Harte September 2020 on eExtra from Mondays to Fridays at 19h00. There are no words to describe its sweetness. Find out for yourself by tuning in every day. You will fall in love with both the mean and selfless characters in the series.
The mysteries in the Gebroke Harte Season 3 September 2020
A good show should be worth every minute you save to watch your screen. The thrilling episodes in Gebroke Harte prove that it is one of those drama series that never get boring. Here is what is coming up:
Harun is drunk with the love
Cihan wonders whether Dilara put a love spell on Harun or not because he cannot do anything without thinking about her reaction. He values her opinions in his life.
1/09/2020: Tuesday (Episode 32)
Mithat traps Harun while Cihan is puzzled by the impact that Dilara has on Harun. Meanwhile, Mahide creates an unimaginable scene that leaves everyone confused.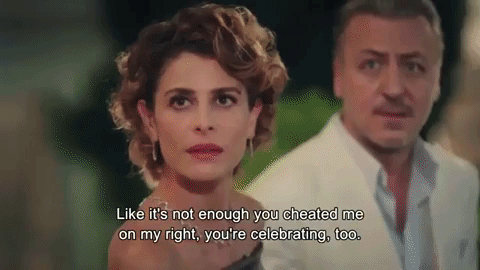 READ ALSO: Generations: The Legacy teasers: September 2020
2/09/2020: Wednesday (Episode 33)
Harun stops associating with Damir. Furthermore, he is tired of faking happiness, and Cihan learns about the tragedy that has struck his father.
3/09/2020: Thursday (Episode 34)
The doctor informs Cansu about her health condition as she continues with her medication. While Harun persuades Dilara to rekindle their love, the Gürpinar family spends time together with the hope that they will overcome their differences. Later, Harun forces Selma to work at Dark Blue.
4/09/2020: Friday (Episode 35)
Cansu and Emre are waiting for a miracle. On the other hand, Cansu and Deniz donate to the children's foundation. Selma discloses some secrets to Cihan and Yildrim, and the DNA test results are revealed.
Cihan and Dilara share their secrets
It is not wise to share some secrets because if the person you trust betrays you, it will take time for you to overcome trust issues. Dilara is about to learn this valuable life lesson.
7/09/2020: Monday (Episode 36)
Tension builds up when Cihan and Dilara tell each other the secrets they have been keeping for so long. Cansu is desperately looking for her baby.
8/09/2020: Tuesday (Episode 37)
Harun helps Cansu to escape with the baby. The two find themselves in a tough situation because of what they have done. Will they find a way out of the problem?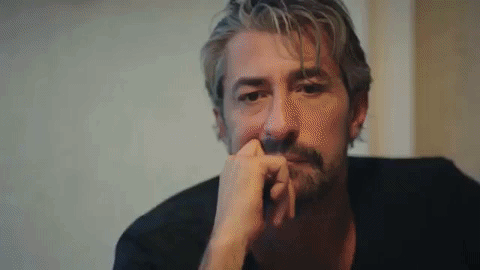 READ ALSO: Vierspel Vuurspel teasers: September 2020
9/09/2020: Wednesday (Episode 38)
Everyone is worried and searching for Cansu and the baby. Meanwhile, Oskan helps Rahmi to investigate Asuman and Candan. Why is Harun enraged? Cansu is depressed after losing her baby. At the same time, Oskan and Rhagmi offer Ozan their support.
Cansu is falling into depression
A mother's love is the purest kind of love. She ran away with her baby to protect it, but after all the efforts, she the baby passes away.
10/09/2020: Thursday (Episode 39)
Cansu is still in denial about her situation, and Harun vows to tell the truth. Hazal discovers disturbing information, while Dilarah is scared of her new enemy. Mithat uses a destructive method while dealing with reality, and Harun find out Ozan's biological family.
11/09/2020: Friday (Episode 40)
Damir makes Harun's life more difficult, while Cansu's host wants her to leave the house as soon as possible. Where will she go?
14/09/2020: Monday (Episode 41)
Dilara is preparing to return to Harun, while Mithat schemes to give Harun, Selma, Cihan and Yildrim sleepless nights. Cihan shocks everyone with a surprising announcement.
15/09/2020: Tuesday (Episode 42)
Dilara makes a rash decision. Ozan seeks Mithat's help in his war against Harun, while Rahmi is so close to discovering the truth.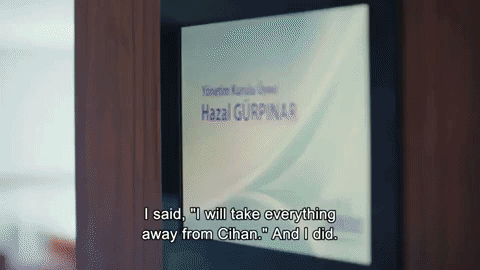 READ ALSO: Binnelanders teasers: September 2020
16/09/2020: Wednesday (Episode 43)
Ozan demands the truth from Cihan. Dilara is worried that she might have made things worse while protecting her children, while Hazal spends quality time with one of her fathers.
Why did Dilara buy Emre's loyalty?
Her family jumps in conclusions and condemns her actions without hearing her side of the story. She intended to take the family's responsibility.
17/09/2020: Thursday (Episode 44)
The family is disappointed in Dilara when they learn that she bribed Emre. Candan's old friend has personal interests that make him move into Asuman's house.
18/09/2020: Friday (Episode 45)
Ozan finds out startling secrets, while Ekrem confronts Dilara once more. Furthermore, Damir approaches Selma unexpectedly and demands answers to his questions.
21/09/2020: Monday (Episode 46)
Ozan and Dilara are nowhere to be found, and Damir sets his plans into motion. Deniz tries to correct the mistakes that Dilara has made.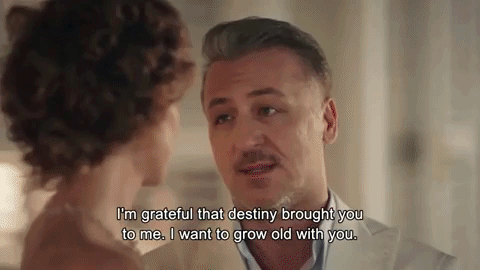 READ ALSO: The River 1 on Mzansi Magic Teasers: September 2020
22/09/2020: Tuesday (Episode 47)
Keriman lands on a new job while trouble sets into Ozan's life. Meanwhile, Ozkan makes a surprising discovery, and Cihan persuades Selma to solve the problem.
23/09/2020: Wednesday (Episode 48)
Harun is not happy even after finding Dilara. Ozkan is caught in a problematic situation, while Damir involves Selma in the case that the police are handling.
Harun's son is missing
He assumes that his son needs security. Instead of looking for him, he rushes into calling the police to report about a missing child.
24/09/2020: Thursday (Episode 49)
Ozan treats Alaz by taking him out, but the day is interrupted by a few things. Later, Harun requests the cops to look for his son.
25/09/2020: Friday (Episode 50)
Cihan is unsettled after the shocking secrets come to the limelight, so he fails to help Deniz in dealing with Cansu. Meanwhile, Damir investigates more about Harun's private life.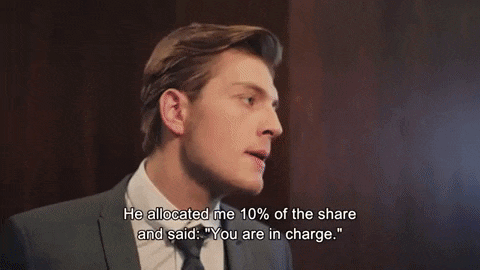 READ ALSO: Skeem Saam teasers: September 2020
28/09/2020: Monday (Episode 51)
Candan is in danger, and Dilara's health is critical. However, there is a chance that she will survive if she receives quality health care.
29/09/2020: Tuesday 29 (Episode 52)
Dilara's family will get the shock of a lifetime when they read the medical reports. What is she ailing from?
30/09/2020: Wednesday (Episode 53)
Harun saves Dilara from Asuman's manipulation, and when her memories flood back, she reconciles with her family. Later, Harun is worried because Cihan demands the truth to be revealed to everyone.
What is happening to the talented Gebroke Harte 3 characters?
Dilara makes mistakes as she tries to protect her children. She plans to revive her love with Harun when he tries to win her back, but Mithat's vengeful plans hinder them from reuniting.
Harun cuts ties with Damir, but Damir does not take it kindly. He not only spies on Harun's private life but also creates problems for him. Meanwhile, Harun is worried about Dilara's health.
You will hold your breath while watching the scenes in Gebroke Harte 3 teasers September 2020. Every episode is enticing, and they end with suspense that motivates you to see the subsequent ones. When the scriptwriter is a genius, the outcome is a captivating drama series like this one.
READ ALSO: Zara's Nikah teasers: September 2020
After reading the breath-taking Gebroke Harte September 2020, Briefly.co.za prepared for you another mind-blowing spoilers alert. In Zara's Nikah teasers September 2020, Miraj abducts Zara and her husband, Kabir. Zara promises to do anything that Miraj will demand from her to stop him from hurting the love of her life.
The two are recaptured as they try to escape. Luckily, Kabir steals a phone from one of the kidnappers and contacts his father, Shahbaz, for help. He is unaware that his father has been helping his enemies. Will Shahbaz save him or take advantage of the situation?
READ ALSO:
This is Fate 2 teasers: September 2020
Suidooster teasers: September 2020
Age is Just a Number teasers: September 2020