If you are a fan of the 2011 film Super 8, you know one of the main characters, Joe Lamb, played by Joel Courtney. Through his excellent acting skills, he has landed many roles, and this has earned him lots of fans across the globe. In the article below, we are going to look at the actor's personal life, what is he usually up to?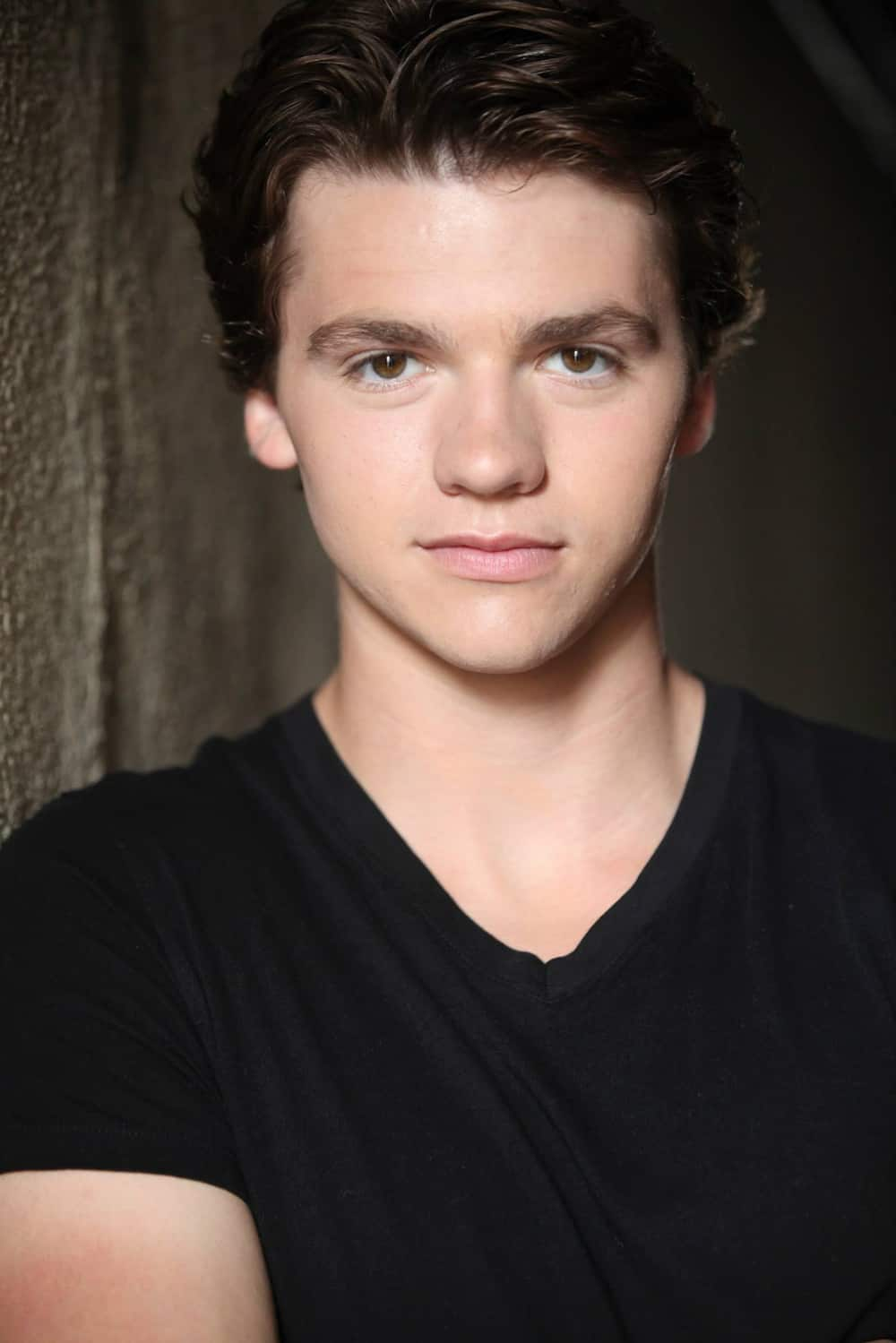 So, who is Joe Courtney? Read the article below to learn all about your favourite actor.
Joel Courtney profile summary
Name: Joel Courtney
Joel Courtney birthday: January 31, 1996
Joel Courtney age: 24
Zodiac sign: Aquarius
Nationality: American
Joel Courtney Instagram: @joel_courtney
Occupation: Actor
Joel Courtney biography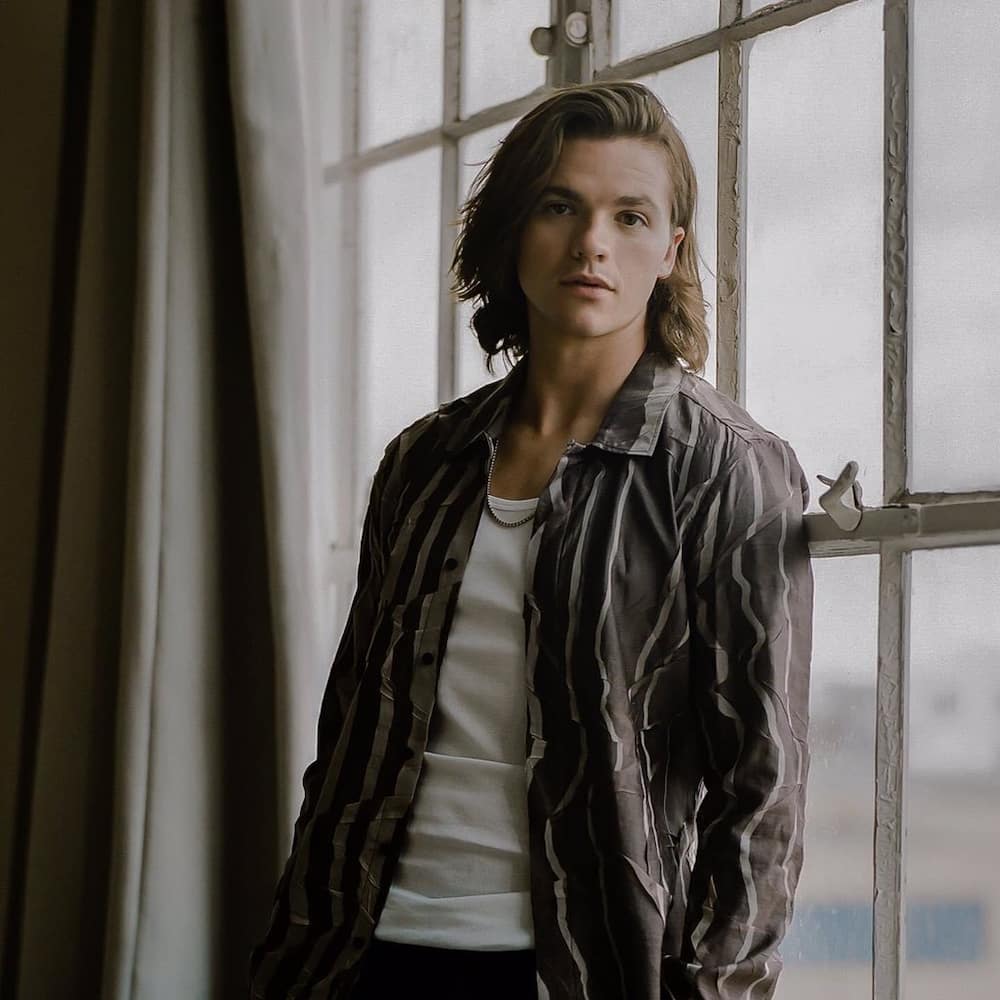 He was born in Monterey, California, and grew up in Moscow, Idaho. His parents, Dale and Clara, were both teachers. He is the youngest of four. He has two brothers, Caleb and Josh, and one sister, Chantelle.
At the age of fourteen, he took a trip to Hollywood, Los Angeles, where his brother Caleb stayed during the first week of his summer break, hoping to audition for a commercial and make $100. However, he did not return home during the fall but instead landed his first role in the film industry. His hobbies include swimming and snowboarding, and he loves eating Hawaiian pizza, cookies, and strawberries.
READ ALSO: Mason Mount bio: age, stats, Instagram, what did Messi say about him?
Joel Courtney dating life
The 24-year old superstar has managed to keep his personal life in the dark. The public does not know if he dated someone before. Most celebrities follow this rule to ensure that their loved ones are safe and out of the spotlight.
Joel Courtney fiance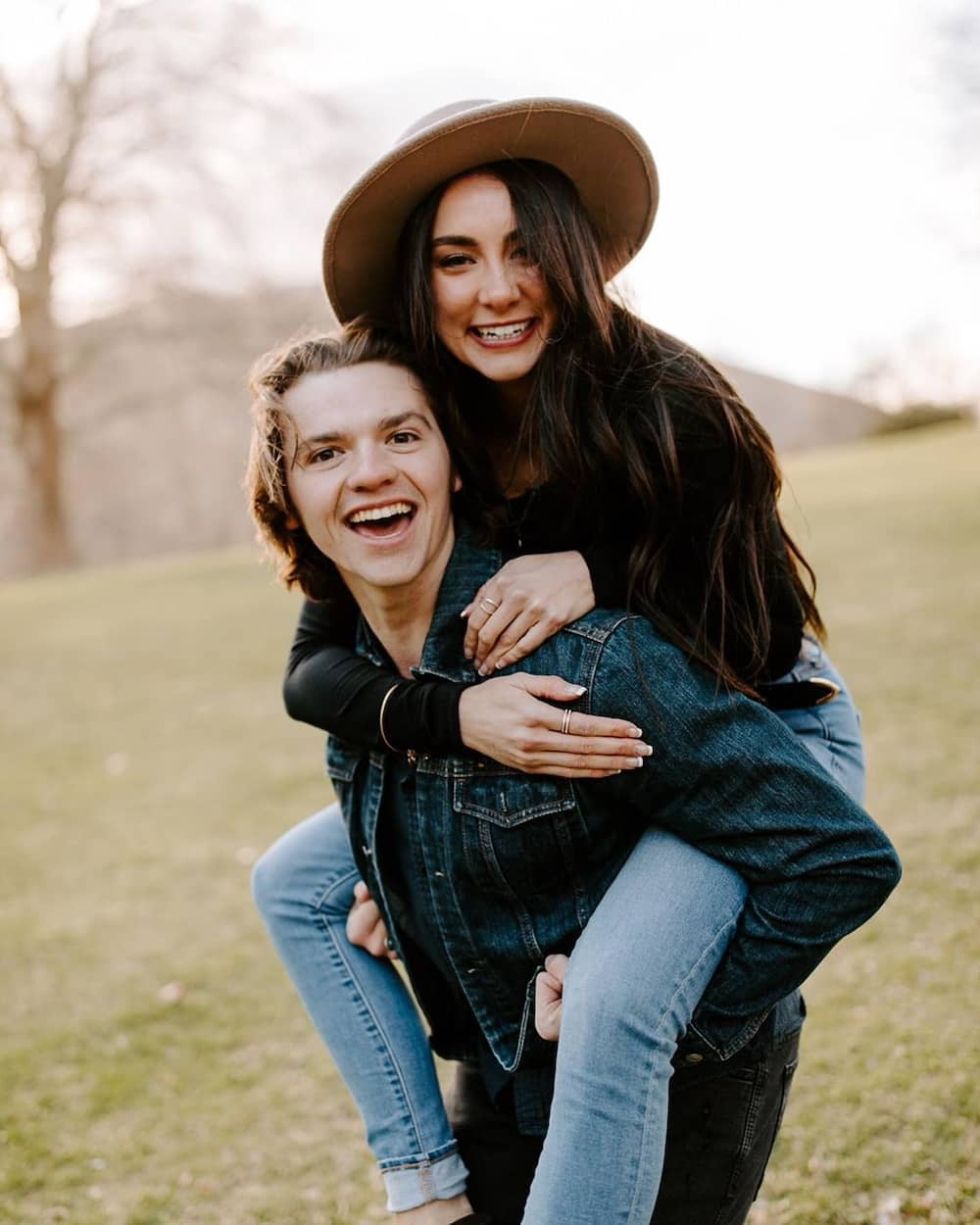 The American star is set to marry the love of his life, Mia Scholink, an entrepreneur who owns an online beauty shop, Beauty Counter. Joel and Mia started dating officially in 2017 but have known each other since they were kids. The couple got engaged on Valentine's Day in 2020.
Career
His love for acting began while he was still a child, where he took a few roles in school plays and took several training programmes in acting. He, however, never received any significant professional training. His older brother was also into acting.
Joel Courtney Super 8
The American actor landed his first professional role in the science fiction monster thriller film, Super 8! Caleb's coach was the one who encouraged him to audition for the role.
In the movie, he took the lead role of Joe Lamb, a 14-year old that has had to deal with the tragic death of his mother, who was murdered in a workplace accident. The town they live in starts to experience strange events, and one of Lamb's friends, Alice, is abducted. He partners with some of his other friends to save Alice. The actor's incredible performance at the film got him the Best Performance by a Younger Actor Award at the 2012 Saturn Awards.
READ ALSO: Highest paid TikTok stars in the world 2020
In the summer of 2014, he went back home in Idaho to star in The River Thief, which was produced by friends and community members from his hometown. During the film shooting, he had a chance to work with his brother Joel and sister Chantelle, who were also part of the cast.
Other Joel Courtney movies include:
Sins of Our Youth (2014)
Mercy (2014)
Tom Sawyer & Huckleberry Finn (2014)
F*&% the Prom (2017)
The Kissing Booth (2018)
The Kissing Booth 2 (2020)
Joel Courtney TV shows
Here are some of the TV shows he has been featured in:
The Messenger (2015)
Double Dare (2018)
Joel Courtney net worth
The star has had much success in his career, which is his primary source of income. At the age of 24, he has gathered a net worth of $3million with Super 8, The Kissing Booth 2 & Jesus Revolution as the highest-grossing movies he has starred in.
Joel Courtney photos
The 24-year-old star has shared photos of his adventures on social media. He also shares photos of his fiancé with cute captions. Here are some of the top pictures he has posted.
1. Childhood photos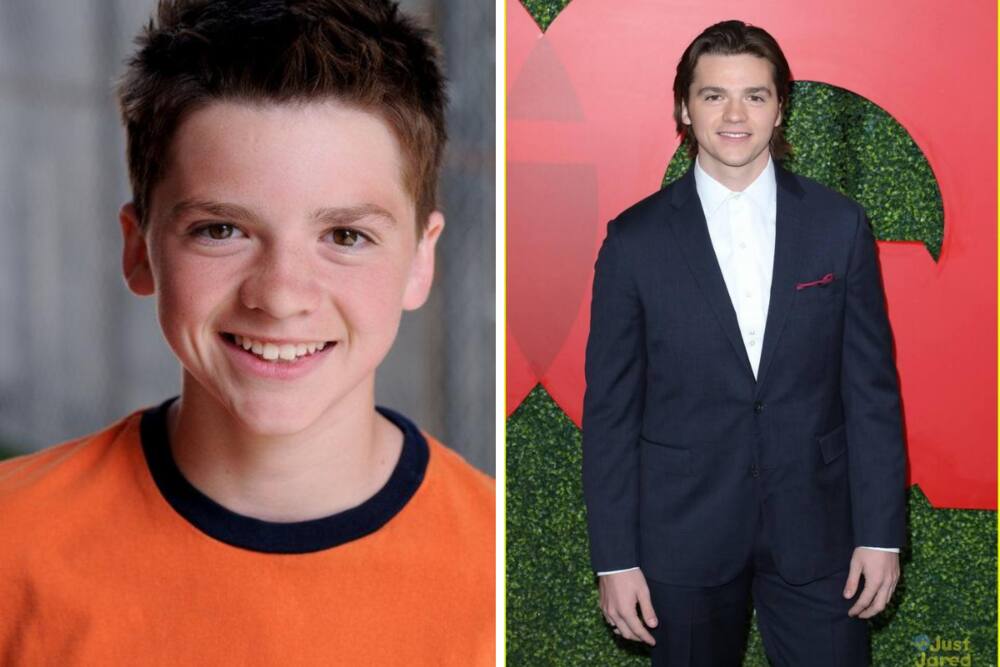 The American actor became famous while he was still in his teens. We have seen his development from the cute baby to the man he is right now. Here is a comparison to how he looked like when he was a kid and now.
2. Couple goals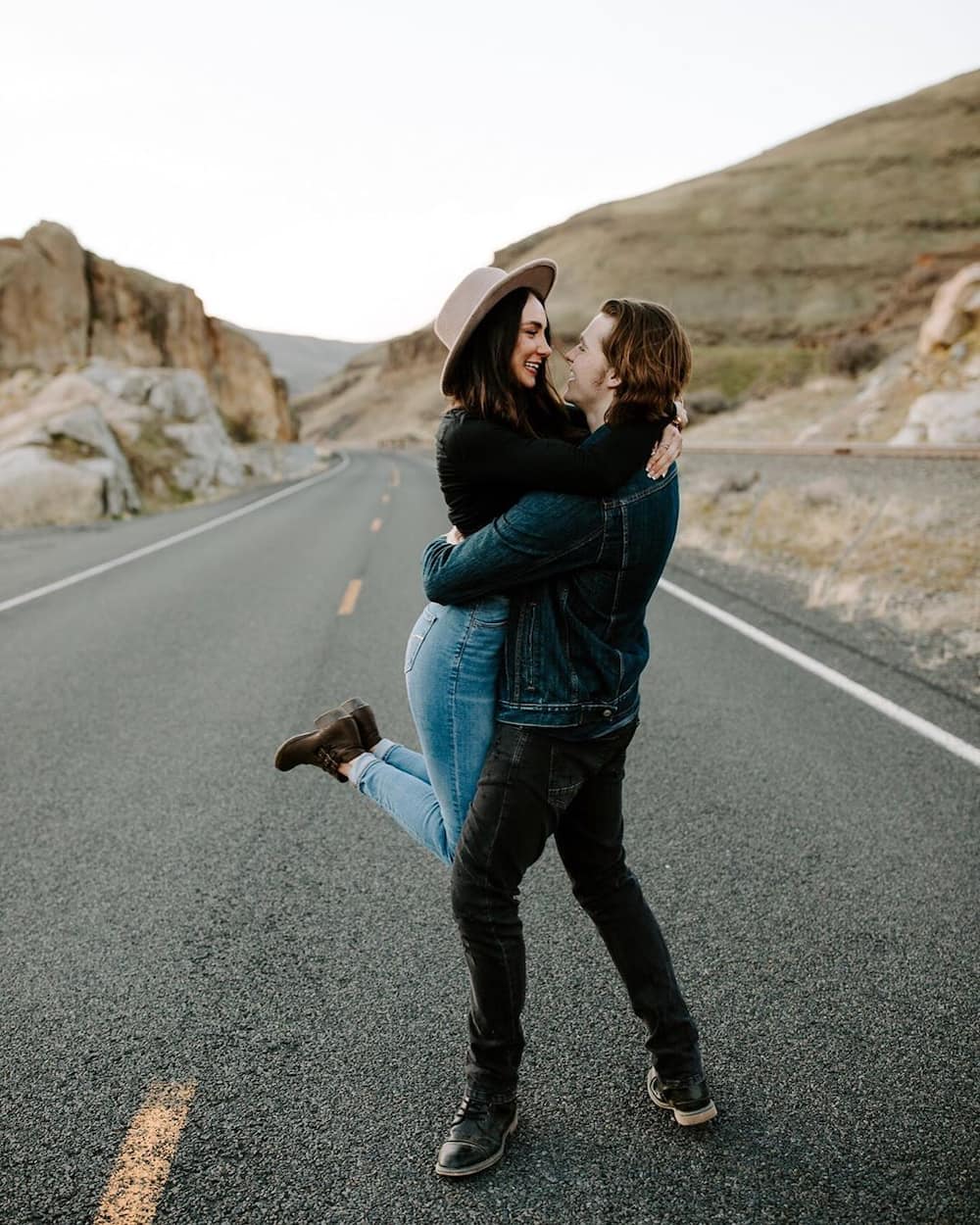 The couple has shared pictures of them on their Instagram accounts. Their adventures are envied by many, and they seem to be happy. We wish them all the best.
3. Lockdown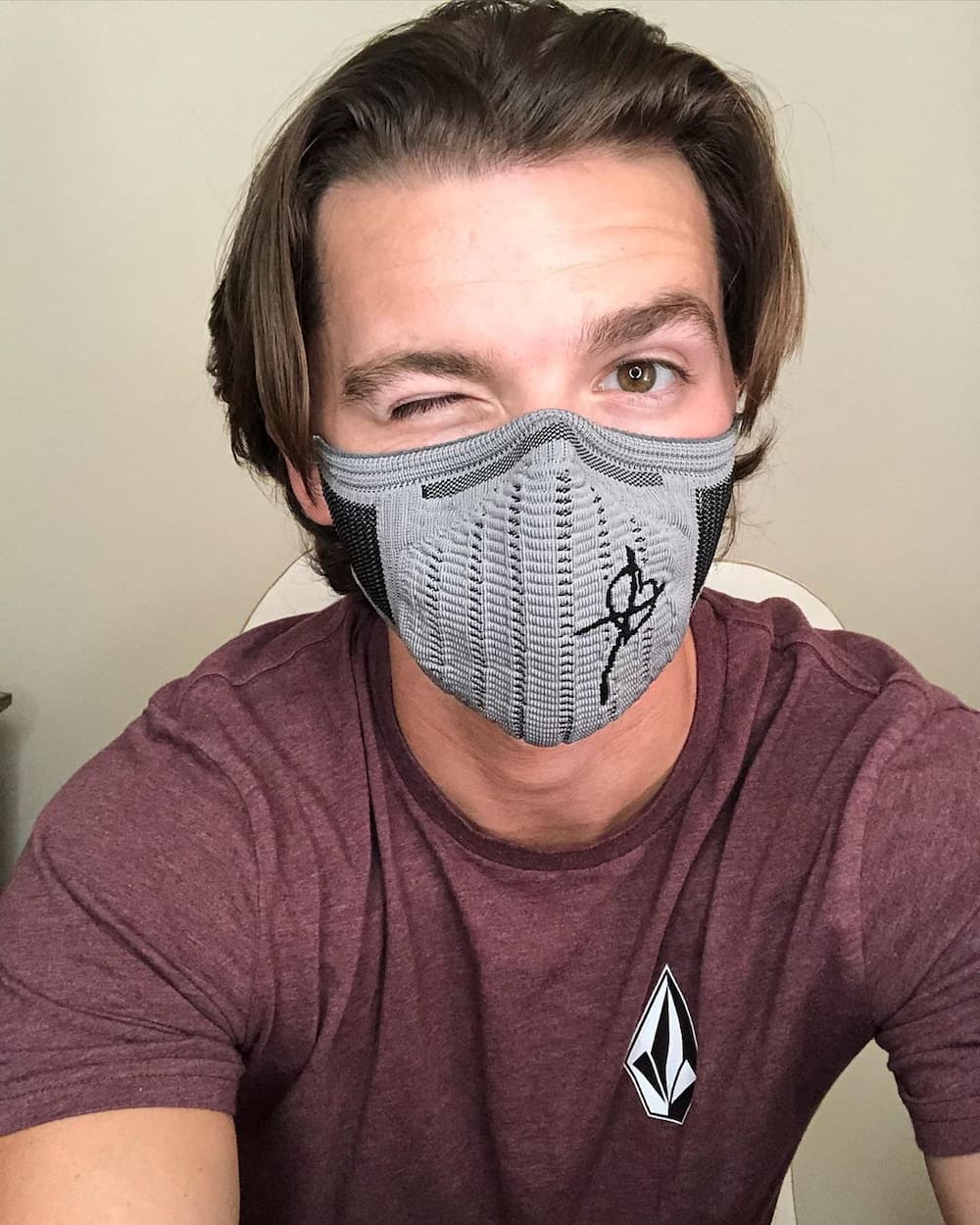 During these pandemic times, most celebrities have been at the forefront in promoting taking the measures seriously. These measures include wearing masks and social distance. Joel has shown solidarity with the medical experts.
4. Kissing Booth 2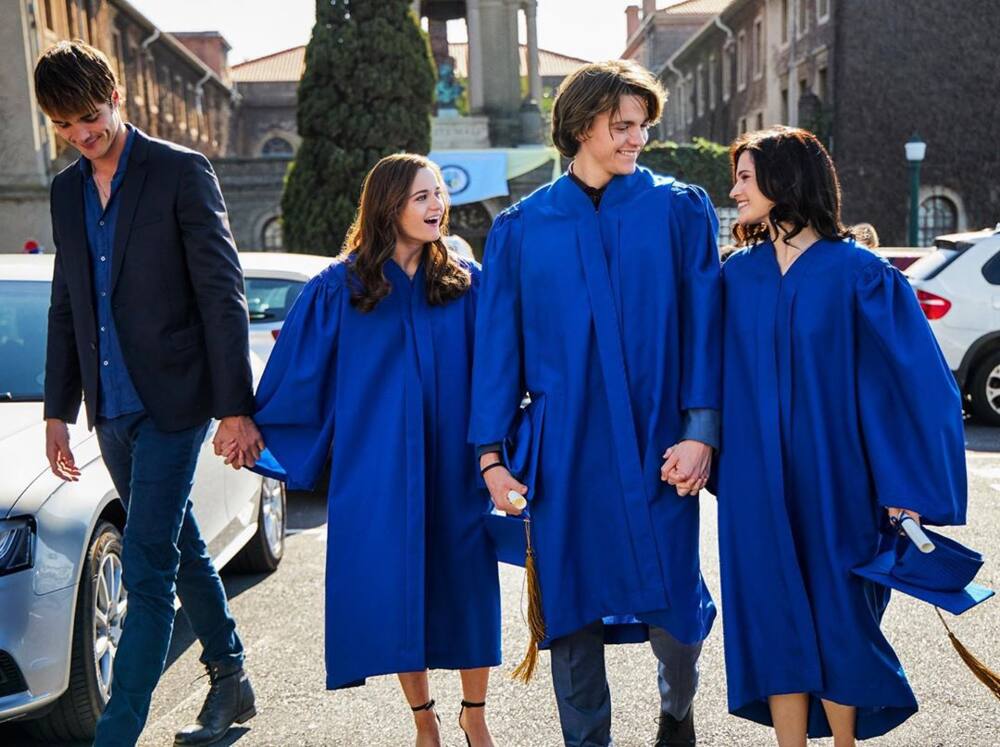 The young stud has also shared some of the behind the scenes images for the recently released film The Kissing Booth 2. According to some of the photos he posted, they seemed to be having a lot of fun while they were on set.
5. Love for football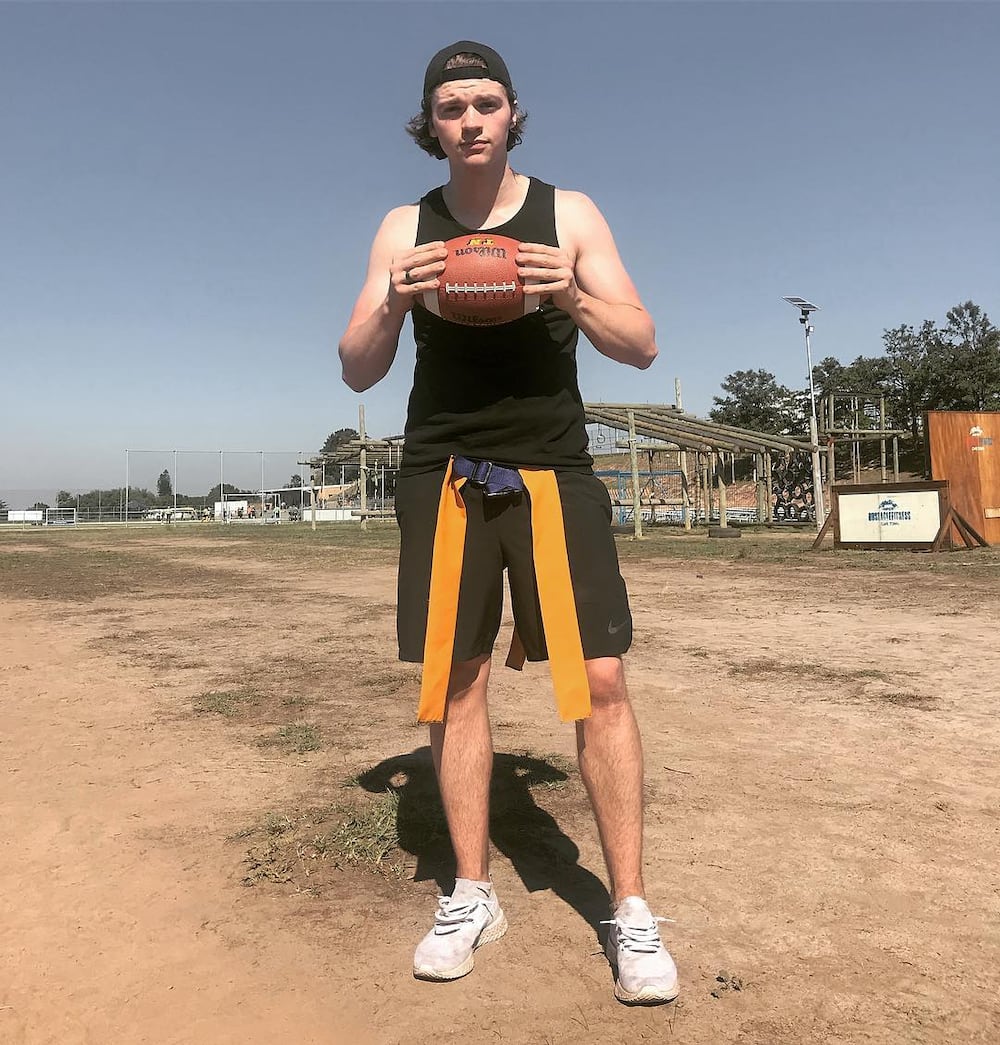 Joel seems to be doing lots of physical activities. Playing American football is one of the physical activities he loves doing according to his social media posts.
Joel Courtney is an inspiration to all the younger actors and actresses around the globe. He has managed to rise through the ranks to become one of the top actors in the world. His prowess in the film industry has earned him lots of fans, and we would like to see more of him on our screens.
READ ALSO: Will smith net worth, age, wife, children, parents, movies, songs, houses, profile
Briefly.co.za also covered the biography of the legendary American actor, Will Smith. He is also a rapper, singer, comedian, and producer.
Will Smith has come a long way since The Fresh Prince of Bel-Air. He currently has a net worth of $350 million, making him one of the highest-paid actors of all time.
READ ALSO:
Spencer Grammer bio: parents, age, husband, Rick and Morty, latest news
Mcebo Dlamini bio: age, degrees, education, FeesMustFall, sentence, profile
Angela Sithole bio: age, partner, parents, TV shows, best pictures, profile