- Esté Bürger was desperate after she lost her job due the pandemic and turned to Facebook for help
- The amazing communities helped her with leads to send her CV
- She got an interview, and the community helped her get to there and she got the job, she is very grateful
PAY ATTENTION: Click "See First" under the "Following" tab to see Briefly.co.za News on your News Feed!
Esté Bürger took to Facebook to thank the amazing community who helped her get an interview and helped her get to her interview. She got the job and was overjoyed at the generosity of the South Africans.
She posted her inspirational story in the Facebook group #ImStaying.
She lost her job due to the pandemic and things became very difficult for her, she asked a couple of community groups for help and she was given a couple of leads to send her CV to.
"Just wanted to share with all of you guys what has been happening the last couple of days in my life. I live in Bloemfontein and due to the pandemic like so many of us I lost my income, and as time passed things got harder."
"So on Monday night I decided to post on a couple of community groups that I need a job and asked that if anyone knows of something that they should please let me know. I got a bit of feedback on that as well as a couple of people sharing the post."
READ ALSO: Somizi Mhlongo selflessly helps fan out with a few suits and shoes
Esté sent her CV out and was fortunate to get an interview, however, she did not have transport, she again asked the community for help and she was blown away.
So on Tuesday I sent my CV out to a couple of places and yesterday I got a call from one of them asking me to please come in for an interview, but I don't have a car and this job is on the other side of time."
They helped her get to her interview and she was given the job. She is eternally grateful, she still needs to find transport but she is confident that she will find a carpool that she can join.
"So once again I turned to Facebook to ask for a lift and within minutes I got offers from people who were willing to help and others again sharing the post and complete strangers wishing me luck. So this morning I went to the interview, walked out with the job."
"I am starting on Monday. Now obviously I am looking for a lift club, but have the whole weekend to get that sorted I already asked my community again and shared the good news with them and people already are trying to help me again and strangers are congratulating me on the new job being happy with me. I feel so grateful that I live in a community that are looking out for each other and that is why #imstaying."
READ ALSO: The Khunes: 5 times Itu & Sphelele served up major relationship goals
Here is what Facebook users had to say about her post:
Zozo Ndlunkulu Mrwetyana:
"Amazing news congrats on your job.. when I finish my final exam in October I am posting right here for a job in Cape Town yall better come through."
Wendy Weyer-Henderson:
"We are truly a beautiful nation we just have to get rid of the ugly."
Vernadene Huson:
"Well done for getting up when you were knocked down. God is opening doors for you."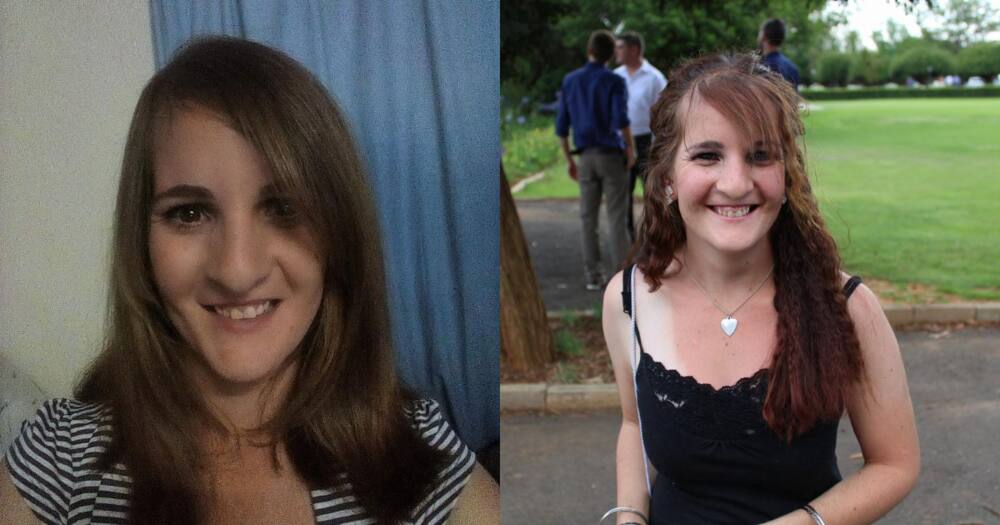 Earlier, Briefly.co.za reported that Zandile Mawela has a dream - she wants to get her Master's degree and take her skills overseas to help people. However, Covid-19 has put her dreams on hold for the moment. Despite this Zandile has been heroically fighting on the frontlines against the virus.
"After working as a nurse for three years in the Eastern Cape, I was extremely excited as I managed to secure a new position in Saudi Arabia and was planning to relocate but then lockdown happened and I was unable to travel," reflects Zandile.
In spite of the setbacks, Zandile has remained positive and has looked back at the journey she has travelled. She overcame hardships and poverty to become a nurse. She didn't have it easy, growing up in a small village called Mbenge near Cala in the Eastern Cape.
In other news, Elson Sibiya shared his story with South Africa in the #ImStaying group on Facebook. He revealed that he was born in 1986 and his mom's employer has looked out for him ever since.
He credits the man as the father he never had and acknowledges the important role he has played in his life.
He took to Facebook to wish him a happy birthday and asked Mzansi to join in.
"My mother got pregnant in 1986 while working for this man, I was born in '87 and he never left my side. Until today this man played an important role in my life, he is the father I never had, so stayers please help me wish him a happy birthday."
Enjoyed reading our story? Download BRIEFLY's news app on Google Play now and stay up-to-date with major South African news!