The River 3 on 1Magic teasers: September 2020
The South African entertainment industry has been growing by the day. It has groomed some of the most influential artists, comedians, and actors. The industry has served both the local and international audience. The River 3 on 1Magic, for instance, is a captivating show that has accrued thousands of fans over the years. If you had no idea about the show, you might want to check out The River 3 on 1Magic teasers for September 2020.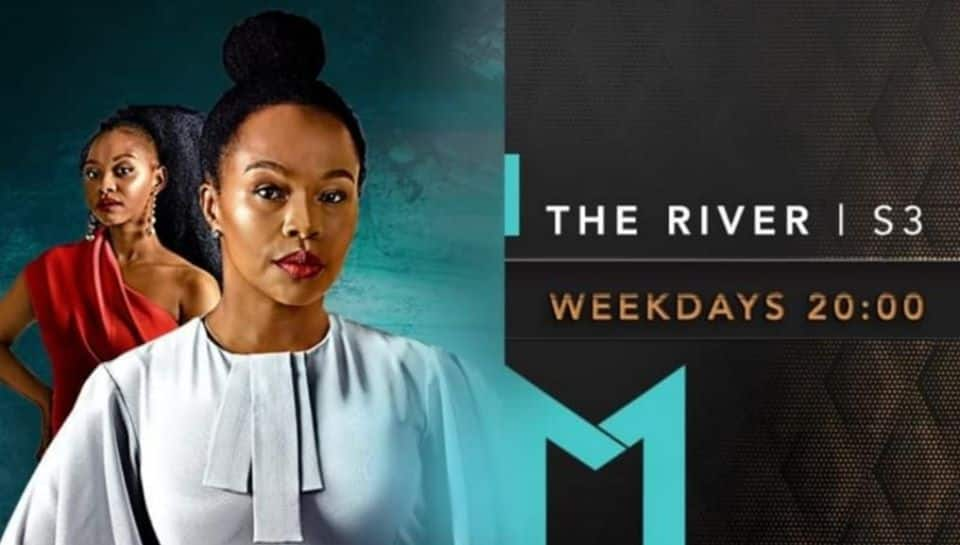 The River 3 on 1Magic teasers for September 2020 are a reflection of how engrossing the show has gotten over the past few months. The drama in the soap opera has been unfolding in the most unexpected ways. The most recent focus is the marriage between Tumi and Lindani and the careless decisions that Tumi has been making. Will they ever find common ground to solve their issues? How about reading on for more details?
The River 3 on 1Magic teasers for September 2020
If the most recent The River 3 on 1Magic episodes left you in suspense, you ought to brace yourself for the humour that awaits you. You will be blown by Tumi's change of attitude towards Lindani. Khabzela's woes will also stir an avalanche of emotions. Read on for in-depth details.
Episode 147 - Tuesday, 1st of September 2020
Love Changes Everything
Khabzela finds it difficult to accept the details of the finding that the police make, and Lindani goes through a hard time trying to keep up with the plans that Tumi has about the future.
Episode 148 - Wednesday, 2nd of September 2020
An Expensive Facade
Khabzela refuses to listen to everyone and does the unthinkable, and the marriage between Lindani and Tumi hits rock bottom.
Episode 149 - Thursday, 3rd of September 2020
Fireworks
Tumi falls into the temptation that her desire poses at her. Meanwhile, Khabzela gets overwhelmed by everything that is happening.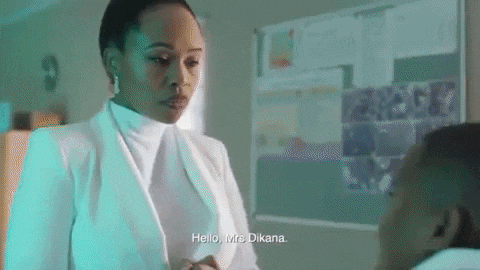 Episode 150 - Friday, 4th of September 2020
Secrets & Tears
Tumi's plans do not go as she anticipated, and Lindani makes up his mind about everything. Khabzela lets his emotions get the better part of him when everyone willingly offers to support him in his situation.
READ ALSO: The River 2 on Mzansi Magic Teasers: September 2020
Episode 151 - Monday, 7th of September 2020
What's Wrong With Me?
Tumi admits to having done something, and it leaves Andile in shock, and Khabzela's loss makes his situation more complicated.
Episode 152 - Tuesday, 8th of September 2020
Tempted
Tumi is forced to try and patch up the cracks in her marriage, which is at the verge of breaking. Meanwhile, Khabzela's friends insist on standing by him throughout his grieving period. They also offer to help him with his dilemma.
Episode 153 - Wednesday, 9th of September 2020
Car Trouble
Khabzela finds it difficult to handle his emotions, and Lindani finally opens his eyes and learns the truth about everything that has been happening.
Episode 154 - Thursday, 10th of September 2020
High As A Kite
Lindani sets out on a mission to determine what caused Tumi to commit her sin, and Khabzela's friends and family are concerned about him. They are afraid that grief might interfere with his mental state.
Episode 155 - Friday, 11th of September 2020
It's Not What You Think
Lindani suspects that Tumi could have cheated on him; hence, he decides to take matters into his own hands. Khabzela's situation gets out of control; the efforts that his family and friends are putting in do not seem to be bearing fruits.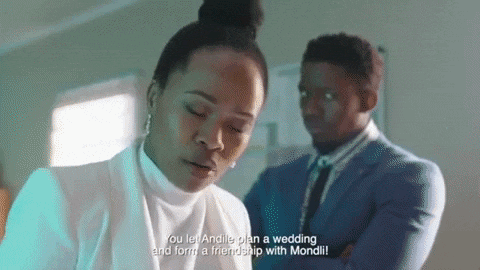 Episode 156 - Monday, 14th of September 2020
All Consuming Lie
Tumi tries as hard as possible to ensure that her secret is safe, and Khabzela realises that he is in a new home.
Episode 157 - Tuesday, 15th of September 2020
Like A Drug
Tumi races against time to ensure that there are no loose ends and that her secret is not revealed, and Khabzela sends everyone away. He ends up making his situation worse.
Episode 158 - Wednesday, 16th of September 2020
Withdrawal Symptoms
Khabzela meets someone from his past, who makes his situation worse, and Lindani makes a decision that leaves Tumi in shock.
Episode 159 - Thursday, 17th of September 2020
He Came Out Of Nowhere
Some disturbing information about Khabzela starts to spread. Andile and Lindiwe try to convince Tumi to accept the fate of her marriage.
READ ALSO: Scandal! Teasers: August 2020
Episode 160 - Friday, 18th of September 2020
The Unfortunate Truth
The members of the Refilwe gang discern how alarming the situation of their friend is, and Tumi begins to have second thoughts about Mabutho. She thinks that Mabutho might have used her secrets to hurt her.
Episode 161 - Monday, 21st of September 2020
Where Do Broken Hearts Go?
Lindani discovers some worrying information that leaves him shaken, and the members of the Mokoena family worry at the thought of the new competitor.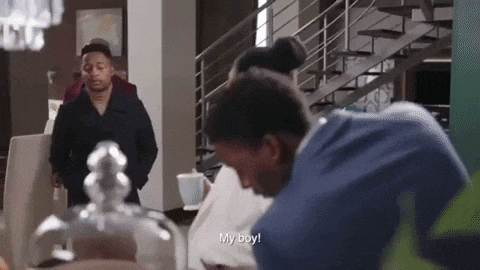 Episode 162 - Tuesday, 22nd of September 2020
What Does That Mean Again?
Tumi looks for ways of escaping from her situation, but no one is willing to help her in that. On the other hand, Cobra does the unexpected during his coaching session with Morena.
READ ALSO: Young Love teasers: August 2020
Episode 163 - Wednesday, 23rd of September 2020
The Announcement
Tumi hurriedly makes a wrong move in her quest to fix her murky situation, and someone sends Morena some startling information.
Episode 164 - Thursday, 24th of September 2020
Mr Celebrity
Cobra gets jealous at a family member for being successful, and Tumi listens to her heart and takes her next step.
Episode 165 - Friday, 25th of September 2020
Broken Promises
Something happens to Lindani, and it leaves him in shock, and Morena feels uncomfortable because of the pressure that he is being subjected to.
Episode 166 - Monday, 28th of September 2020
Free To Live Or Leave
Cobra tries as hard as he could to make Morena reason like him, and Tumi is shaken when she learns about the perception that one of her loved ones has of her.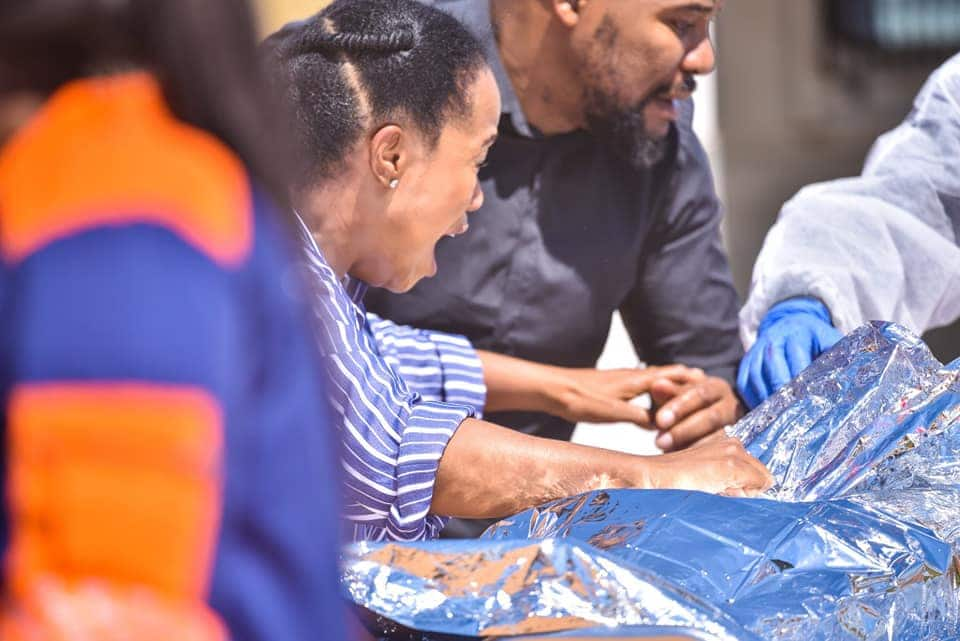 Episode 167 - Tuesday, 29th of September 2020
Request And Demands
Tumi gets into a heated exchange with Paulina as she gathers the gut to face the consequences of her actions. A father and his son bond as they prepare their minds for a life-changing event.
Episode 168 - Wednesday, 30th of September 2020
Taunts
One of Morena's old friends tells him something that makes him question everything that is happening. On the flip side, Lindani sends Tumi and the rest of the Dikana family a message that leaves them gutted.
Tumi
Tumi's lies finally catch up with her and threaten her marriage. She runs out of time in her quest to do some damage control to her situation. Her hasty decisions end up costing her her marriage. Will she manage to convince Lindani to have her back?
Khabzela
Khabzela receives the report from the police, and it leaves him hurt. The thought of losing a loved one gets the better part of him, and he is unable to control his emotions. His family and friends try to console him, but their efforts do not bear fruit. What will it take to convince him to be hopeful about the future?
READ ALSO: The Queen Teasers: September 2020
Briefly.co.za published exciting details of The Queen. The details of the sudden turn of events in the show will leave you puzzled.
The Queen teasers for September 2020 highlighted the new course that the relationship between Thando and Shaka had taken. They also hinted on the miseries that Jackal gets himself into. Will he manage to get his life in order?
What are your thoughts on The River 3 on 1Magic teasers for September 2020? Are they anything close to what you had expected? If you wish to find out more details about Khabzela's fate, ensure to tune in to 1Magic every Mondays to Fridays at 8:00 PM.
READ ALSO:
Skeem Saam teasers: September 2020
Season finale! The Way To Paradise 2 Teasers: September 2020
Iron Rose 2 Teasers: September 2020
Source: Briefly News