Covid-19 update: SA recovery at 80%, hard lockdown still possible
President Cyril Ramaphosa has urged South Africans to still be cautions during this time despite the country moving to lockdown Level 2.
PAY ATTENTION: Click "See First" under the "Following" tab to see Briefly.co.za News on your News Feed!
The South African head of state has warned citizens to not be careless now that the country eased the lockdown restrictions.
President Ramaphosa revealed that despite the 80% recovery rate, a hard lockdown could still be enforced should SA have another wave of Covid-19 cases.
Briefly.co.za explores the latest news on the pandemic below:
1. President Cyril Ramaphosa warns of return of hard lockdown
Over the weekend, South Africans rejoiced as President Cyril Ramaphosa announced the country would move down to Level 2 of lockdown.
However, according to the president, this doesn't mean people can be careless now. The head of state on Monday warned that SA could see another wave of infections, as many other countries have during the pandemic.
This would mean that stricter regulations could be reimposed should a second wave hit South Africa.
The president wrote in a letter on Monday:
"There is always a chance of a resurgence of the disease. If we ever need a stark reminder of the need for vigilance, we should look to recent events thousands of kilometres away in New Zealand.
"Three months since the country was declared coronavirus-free, New Zealand is once again under lockdown. Although the latest outbreak was of relatively few cases, the government swiftly re-imposed lockdown restrictions.
"Similar restrictions have had to be reimposed in several parts of Europe as they experience a 'second wave' of infections. These experiences show just how swiftly things can change when it comes to Covid-19."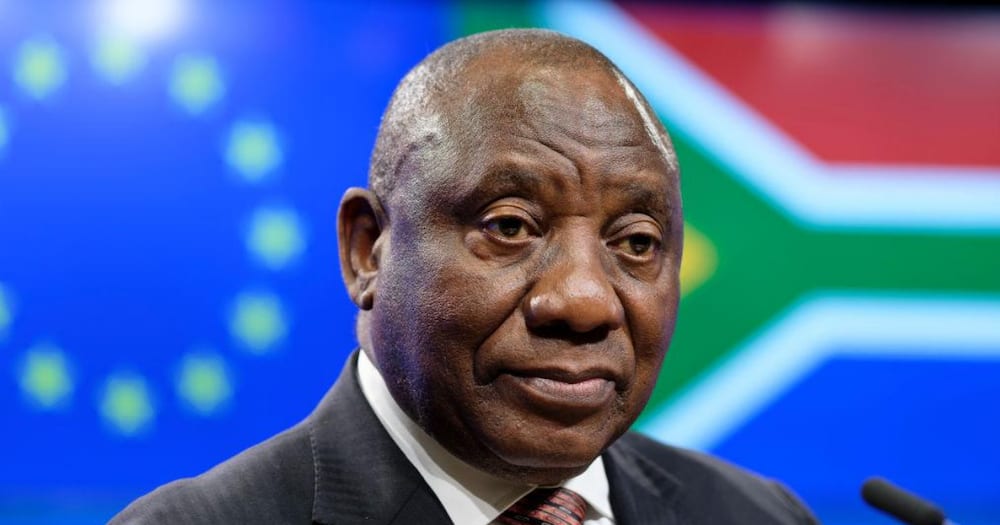 READ ALSO: Weekly wrap: Zodwa Wabantu heats up Mzansi with her cheeky antics
2. Tavern owners are happy to reopen
With the ban on alcohol and ciggies lifted under lockdown Level 2, restaurants, bars and taverns are allowed to get back to business as usual.
eNCA reported tavern owners are happy about the prospect but their worries have not vanished. Many said that they have used up their savings to get through the lockdown.
Tavern owner Ntswaki Mojela said:
"It has been really difficult because we actually had to let go of a lot of our employees so we had to lose a lot of stock due to the expiry date and also not forgetting the fact that we lost our income. We no longer getting income at all. We had to use our own savings to survive in the household."
3. SA death toll rises, but recovery rate stands at 80%
On Sunday, Minister of Health Dr Zweli Mkhize released the latest Covid-19 statistics. The post shows Mzansi's death toll now stands at 11 839 with 3 692 new cases reported.
However, despite the death toll climbing, there is some good news. SA has 587 345 positive identified cases with a total of 472 377 recoveries. This puts the country's recovery rate at 80%.
Take a look at the post below:
4. 80 Covid-19 nurses still not paid at Pretoria's Dr George Mukhari Hospital
Healthcare workers are on the frontline risking their lives daily in the fight against the coronavirus. However, according to IOL, 80 Covid-19 nurses at Dr George Mukhari Hospital in Pretoria are still waiting for their salaries to be paid.
The publication reported one nurse contracted the deadly disease and collapsed while still waiting to be paid. The nurses were hired after the provincial department of health called on qualified professionals to apply for positions to help deal with the peak of the outbreak.
Meanwhile, in other news, President Ramaphosa was slammed on all sides by the Economic Freedom Fighters (EFF) and the Democratic Alliance (DA).
The head of state was criticised for opened the economy too late and that the country was struggling financially.
"The only thing the lockdown achieved was the devastation of our economy and the loss of millions of jobs. And that is what President Ramaphosa and his government must take responsibility for.
"The president admitted this evening that the models used to justify shutting down the economy were wrong. This is not something he can casually mention and walk away from. If they paralysed our economy for five months based on wrong information, heads must roll right at the top," said DA interim leader John Steenhuisen.
The EFF was also critical and said that the relaxation of the lockdown was based on manipulated data, according to IOL.
Enjoyed reading our story? Download BRIEFLY's news app on Google Play now and stay up-to-date with major South African news!
Source: Briefly.co.za