Have you been have been looking for something interesting to watch, you ought to check out True Love. You will be blown by how good the humour in the show is. You will not believe the issues that the show highlights. If you have never checked it out, read our new True Love teasers for September 2020. You will be mesmerised by the plot of the show.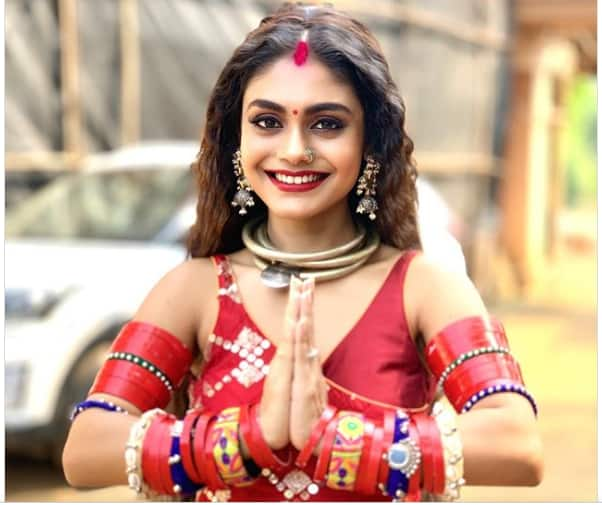 Just as the name suggests, True Love is an engrossing soap opera that highlights a twisted love story and the storms that it has to withstand. As the love between Akash and Meethi struggles to bloom, it brings into light some of the traitors and fake friends who have ill motives towards them. TheTrue Love cast members play their roles so well. Some of them will convince you that they are lovers in real life. To find out more details about the show, check out True Love teasers for September 2020.
True Love teasers for September 2020
The oncoming episodes are nothing close to what you could imagine. Therefore, you ought to brace yourself for the unexpected. You will be shocked by how quickly tables have turned in the show.
Episodes 1335 - 1336 - Tuesday, 1st of September 2020
Ekadashi tries to convince Akash not to give up on Meethi, as she is not guilty. Later, Meethi is compared to Ichha, who was sentenced to life imprisonment for killing someone.
The police question Meethi about Ambika's death, and Raghuvendra's statement makes it look like Meethi is guilty. Later, Mukta confronts Raghuvendra for implicating Meethi, and he responds by saying that Ambika is his daughter.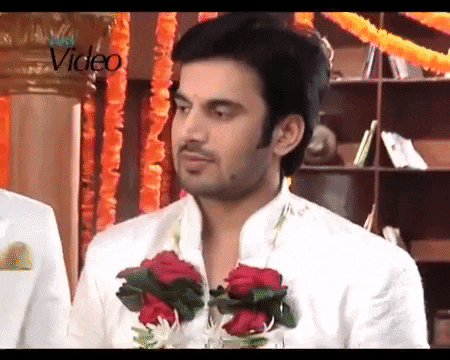 Episodes 1337 - 1338 - Wednesday, 2nd of September 2020
Meethi is charged with the murder of Ambika, and Damini confronts Raghuvendra for testifying against her. Ekadashi pleads with Dharamveer to forgive Meethi, and Mukta promises to get her out of the murky situation.
Mukta spots Ambika on the television; hence she rushes to Akash to inform him about Ambika being alive, and together they try to find the clip. Meanwhile, Raghuvendra instructs Sankrat to go home.
READ ALSO: Iron Rose 2 teasers: October 2020
Episodes 1339 - 13340 - Thursday, 3rd of September 2020
Akash proves that Ambika is alive, although Ambika runs away after seeing him. Later, Akash informs Mukta about his findings, although Sankrant refuses to believe everything that he says. Vishnu spots Mukta trying to take photos of Yuvraj's cabin.
The police try to destroy the proof that could be used to prove Meethi's innocence, although Raghuvendra manages to get a hold of it. Akash receives a call from Ambika, and Mukta informs Tapasya that Raghuvendra should have opened up about his first marriage.
Episodes 1341 - 1342 - Friday, 4th of September 2020
Ambika demands to meet Akash or else she will hurt Meethi. She asks him to marry her. She is hurting Meethi because he married her.
Akash meets Meethi and informs her about his plans to divorce her, although Meethi refuses to agree with him. Mukta informs Ekadashi about her plans to stop Akash from going on with the divorce, and Meethi insists that Damini and Jogi should not talk to Akash.
READ ALSO: The Bold and the Beautiful on Eva teasers: October 2020
Episodes 1343 - 1344 - Monday, 7th of September 2020
Ambika discovers that Raghuvendra is her father, and when she confronts Dharamveer about it, he tells her a different story. Akash informs Mukta about Ambika's attempt to blackmail him, and Yuvraj plans to fire Vishnu.
Akash goes ahead and signs the divorce papers, and later, he joins Mukta on the search for Ambika. Meanwhile, Ambika sees Raghuvendra and goes into hiding. Meethi is summoned to court for the first hearing of her case.
Episodes 1345 - 1346 - Tuesday, 8th of September 2020
Raghuvendra shows up in court and testifies that Meethi is innocent, and Meethi asks him to stick to his word. Later, Akash realises that Ambika is in the courtroom.
The judge declares that Meethi is guilty despite Akash's efforts to convince the judge that she is innocent and that Ambika is alive. Jogi finds it difficult to open up to Damini about Meethi's fate.
READ ALSO: Brave and Beautiful teasers: October 2020
Episodes 1347- 1348 - Wednesday, 9th of September 2020
Akash reaches out to Dharamveer for help regarding Meethi's issue, although Dharamveer insists that he will not betray Ambika. Mukta is devastated by everything that is happening; hence, she decides to support Akash and look for Ambika.
Vishnu, Meethi, and Akash set out on a mission to find Ambika. Akash tries to recall the road that Ambika's men took to meet her, and Meethi prepares her mind for the punishment that awaits her. Meanwhile, Tapasya gets so overwhelmed by emotions that no one can console her.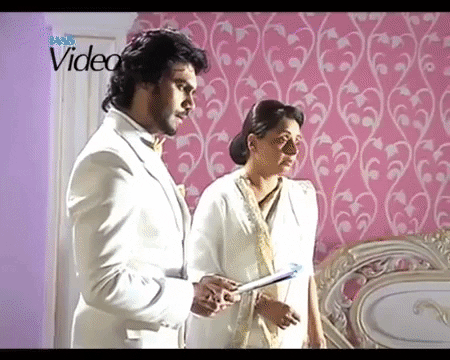 Episodes 1349 - 1350 - Thursday, 10th of September 2020
Vishnu, Mukta, and Akash join forces and expose Dharamveer and Ambika. Raghuvendra shows up right on time and finds Dharamveer and Ambika being arrested. Meethi is set free, although Ambika threatens to kill everyone with a gun.
The police charge Ambika for conspiring against Meethi, and they arrest her. As she reaches out for the gun, she pulls the trigger and nearly shoots Akash. This makes everyone feel shocked.
Episodes 1351 - 1352 - Friday, 11th of September 2020
Rathore goes to jail to visit Ambika, and Ambika treats him arrogantly.
Everyone finds out about Mukta's pregnancy, and they are excited about the milestone.
Episodes 1353 - 1354 - Monday, 14th of September 2020
Granny expresses her excitement when she learns that Mukta is going to have a baby before Meethi.
Rathore prepares a romantic surprise dinner for Tapasya.
Episodes 1355 - 1356 - Tuesday, 15th of September 2020
Meethi tries to convince Maiyya to focus on her studies.
Vishnu realises that whom she thought to be Yuvaan is Yuvraj Singh Bundela!
Episodes 1357 - 1358 - Wednesday, 16th of September 2020
Everyone enjoys the mood in the Baisakhi celebrations.
Jogi tries to get Rathore to realise that it is his responsibility to make Ambika change the mindset that she has about things. He reminds him to help her understand and accept the truth.
READ ALSO: Generations: The Legacy teasers: October 2020
Episodes 1359 - 1360 - Thursday, 17th of September 2020
Aakash and Meethi come bearing gifts for Mukta's unborn baby. However, to their surprise, Sumitra hurls insults at them and commands Damini to throw the presents away.
Aakash tries to make Meethi feel better by telling her to ignore the hurtful words hurled at her. He convinces her to donate the gifts and toys to a nearby township.
Episodes 1361 - 1362 - Friday, 18th of September 2020
Damini gets fed up by Sumitra's taunts, so they get into a heated exchange.
Yuvraj realises that Vishnu's amnesia is worsening by the day.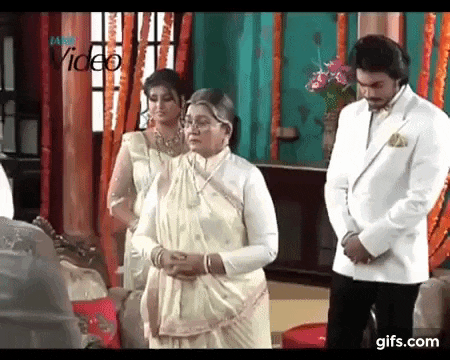 Episodes 1363 - 1364 - Monday 21st of September 2020
Rathore and Tapasya finally get married, and Rathore confesses that he will never forgive Ambika for the hurtful words that she hurled at Meethi. Meethi tries to convince Rathore that they should forget about the past and worry more about the future.
Vishnu and Aakash get into a heated exchange, and they ruin the mood at the wedding.
READ ALSO: Age is Just a Number 2 teasers: October 2020
Episodes 1365 - 1366 - Tuesday, 22nd of September 2020
Kajri loses hope and decides to harm herself.
Yuvi and Aakash gang up and attack Vishnu; they beat him up until he loses conciseness.
Episodes 1367 -1368 - Wednesday, 23rd of September 2020
Aakash goes back to the hidden location to look for Vishnu, and to his surprise, he is nowhere to be seen.
Mukta is dumb-folded when she sees pictures of Aakash beating up Vishnu.
Episodes 1369 -1370 - Thursday 24th of September 2020
Aakash and Meethi try to deliberate the weird change in Vishnu's behaviour over the past couple of weeks.
Maharani unexpectedly shows up at the Bundela mansion.
Episodes 1371 - 1372 - Friday, 25th of September 2020
Mukta tries to get Yuvan to understand her desperate situation when she fails to locate Vishnu.
Yuvan tries to make everyone believe that he found Vishnu.
Episodes 1373 - 1374 - Monday 28th of September 2020
Aakash manages to run away from Maharani's goons. Maharani points a knife to Meethi's neck and threatens to cut her throat.
Episodes 1375 - 1376- Tuesday, 29th of September 2020
Mukta points fingers at Aakash for Vishnu's miserable condition.
Aakash informs the police that Maharani abducted Meethi, although Maharani denies everything and demands that he should be issued a warrant of arrest before he is arrested.
READ ALSO: Skeem Saam Teasers: October 2020
Episodes 1377 - 1378 - Wednesday, 30th of September 2020
Vishnu finally opens his eyes, and Mukta sighs with relief when she sees this.
Kanha finally finds Meethi's location; hence, he informs Aakash and Rathore about it.
Meethi
Meethi is wrongfully charged with the murder of Ambika, and her efforts to prove her innocence do not bear fruits. Later, after a tumultuous experience, the truth unveils itself when Ambika shows up; hence the charges levelled against her are dropped.
Akash
Akash spots Ambika on the TV and is convinced that she is alive. When he goes to meet her, she tries to blackmail him by telling him to divorce Meethi and marry her. Akash plays along and initiates the divorce process. Later, she learns that Akash pulled a trick on her; hence, she attempts to shoot him.
READ ALSO: The River 3 on 1Magic teasers: September 2020
Briefly.co.za published exciting details of The River 3 teasers for September 2020 and the gist in the show is mind-gobbling. You ought to check it out.
The River 3 teasers for September 2020 highlight Khabzela's fate as he goes through grief. The snippets also provide details about Tumi's lies and how they affect her marriage. Will she manage to do damage control, or is it the end of the road for her and Lindani?
True Love teasers for September 2020 must have left you with a couple of questions on what will happen to Ambika and the divorce procedure that Akash initiated. For answers to this and more questions about the soapie, be sure to check it out on Zeeworld every weekday.
READ ALSO: