Research reveals South Africa's the 4th most expensive place to die in
- Research conducted by a life insurance provider, SunLife, has revealed that South Africa is the fourth-most expensive country to die in
- According to the research, the average cost of a funeral in South Africa is around R26k, which is 13% of the average salary
- The second and third most expensive countries to die in are China and Germany with Japan at the top of the list
PAY ATTENTION: Click "See First" under the "Following" tab to see Briefly.co.za News on your News Feed!
Who would have thought that South Africa is one of the most expensive countries in the world to die in? Seeing as we are a third-world country with a lot of diseases that make death rates high, you would really think SA would be a little more reasonable on the death front.
It all depends really on religion and culture as to how much money is actually spent on a funeral. In SA we have strong cultural beliefs that make funerals a rather costly affair.
Brieflyco.za learnt that SA has been ranked fourth in the world in terms of the most expensive places to pass away in. Could swear we had diamond-encrusted caskets or something.
Research conducted by a life insurance provider, SunLife, has revealed that South Africa is the fourth-most expensive country to die in with the average funeral costing over R26k. SA's average cost of dying amounts to a whopping 13% of a person's average salary, 3% higher than the world average.
The research looked at the cost of dying in countries across the world when compared to the respective cost of living and earnings.
"Based on available data gathered by its research team, the figures revealed that South Africa is the fourth most expensive place on the planet to die with the cost of burial or cremation costing 13% of the average salary."
Japan comes in at first place with China and Germany following suit. Looking at these stats makes one understand now just why funeral cover ads are seen all over Mzansi.
SunLife director Justin Cole explained how the cost of dying was calculated and it is made up of a number of different factors.
READ ALSO: Reebok responds to AKA's serious and public SneAKA accusations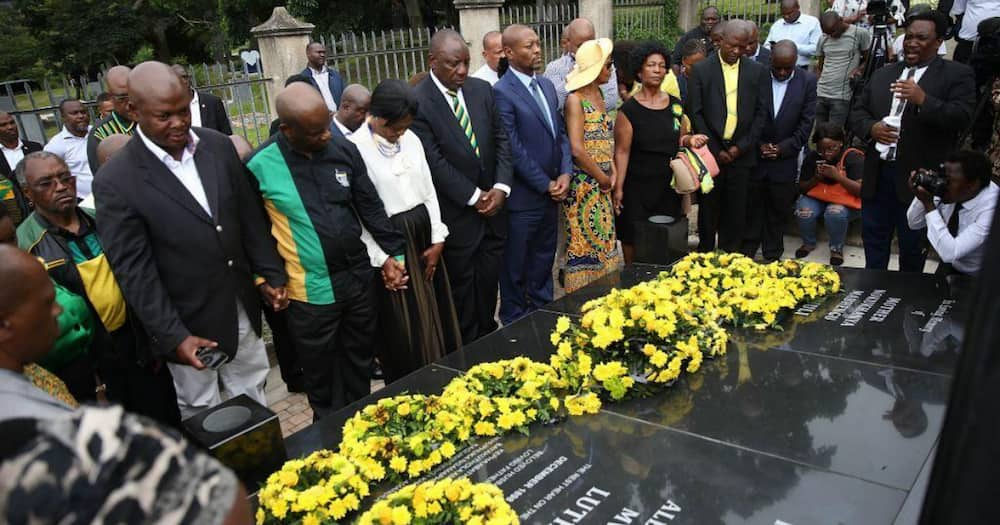 "There is a range of factors influencing the cost of funerals across the world such as the cultural expectations, the overall cost of living and the contributions of different states towards funeral costs and we wanted to see how this impacted families globally – it's clear that attitudes and costs vary drastically country by country with very little correlation.
"Unfortunately for us, or perhaps our family and friends, there are certain inevitable costs when it comes to dying: the costs of burial or cremation, and of course, the funeral. No matter where you live in the world, this is one fate which is inevitable for all of us; the cost of dying."
READ ALSO: 8 Minnie Dlamini-Jones facts in celebration of her 30th birthday
Briefly.co.za previously reported that the people of South Africa seem to have a tendency to spend more on the dead than on people who are alive. Funerals have now become a show-off event for many.
A burial that should cost no more than R20 000 can end up costing up to R300 000. Speaking to the Daily Sun, Funeral Industry Reformed Association spokesman Johan Rousseau said:
"If a neighbour had this and that, the other neighbour wants to beat that. It's insane. People need to be educated."
He went on to say that paying R20 000 for a casket is daylight robbery. Cultural expert Mtimande Ngwenya agreed, saying that there's no need to spend a lot on a funeral.
"The funeral is about the dead person's dignified send-off. There's no need for fancy food and cars and hearses. People need to go back to their roots where a person dies and the mourners and the family get together the next day to bury the family member."
Enjoyed reading our story? Download BRIEFLY's news app on Google Play now and stay up-to-date with major South African news!
Source: Briefly News