Have you realised the increase in the number of local soap operas that are being aired lately? Is that not proof of how much effort the industry is putting in? If you wish to support the industry, you can do so by watching soap operas. Uzalo teasers for September 2020 will provide snippets of what the show is about.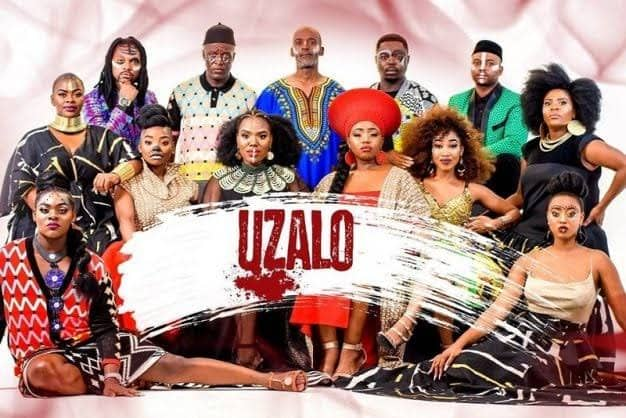 Uzalo is a local show that depicts the rivalry between two families. It also highlights complicated love stories and how friends throw one another under the bus. The relationship between Sbu and Fikile goes through the test of time because of the poor decisions that they make. Equally, Qhabanga is forced to go through hell because of his responsibility in the church. Uzalo teasers for September 2020 will provide sneak peeks of how much the drama in the show has escalated.
Uzalo teasers for September 2020
If the most recent episode left you in suspense, you ought to prepare for an exciting experience. You will be shocked by the new course that your favourite Uzalo cast members have taken. You will not believe what will happen to Sbu and Fikile.
Episode 127 - Tuesday, 1st of September 2020
Fikile and Sbu pretend that they are moving on, although Sbu takes things a notch higher. MaNgcobo goes through a challenging moment as the whole KwaMashu region treats her like an outcast, and Qhabanga is gutted when he finds out the identity of the person that betrayed him.
Episode 128 - Wednesday, 2nd of September 2020
Fikile and Sbu play mind games with each other, and Qhabanga messes up with his last opportunity. Will Gabisile act quickly enough to save the day?
READ ALSO: Getroud met Rugby Teasers - September 2020
Episode 129 - Thursday, 3rd of September 2020
A couple that had broken up makes up after admitting that they miss each other, and Gabisile comes up with another plan to ensure that Qhabanga goes up in power. Meanwhile, Mrs Madlala unexpectedly discovers something through a picnic.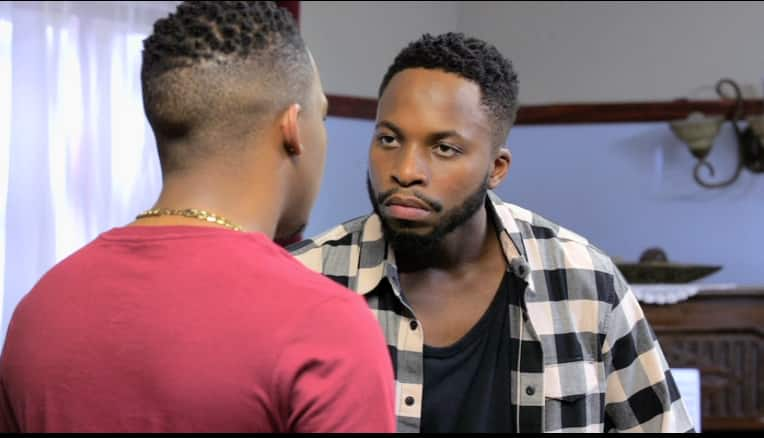 Episode 130 - Friday, 4th of September 2020
Fikile makes a significant decision concerning her situation with Sbu, and Qhabanga makes a step that makes his situation more complicated. Nkunzi is impressed by the news that he hears concerning MaNgcobo.
Episode 131 - Monday, 7th of September 2020
Everyone gets fed up by the drama concerning the relationship between Fikile and Sbu, and Mr Mbatha makes his position in the church known. MaNgcobo is not impressed by what she comes across at Shisa Nyama.
Episode 132 - Tuesday, 8th of September 2020
The boys try to talk Sbu into believing their perspective on the matter, and Qhabanga and Gabisile get into a heated exchange. MaNgcobo's past behaviour catches up with her.
Episode 133 - Wednesday, 9th of September 2020
Fikile and Sbu agree to have a boundary regarding their relationship, and a couple loses hope on what they had together. Nkunzi exercises his authority when he sacks one of the employees.
READ ALSO: True Love teasers: September 2020
Episode 134 - Thursday, 10th of September 2020
Fikile and Sbu enjoy this phase of their relationship, and Mr Mbatha proves that he has the upper hand in the situation. Nosipho makes a big sacrifice for the sake of her mother.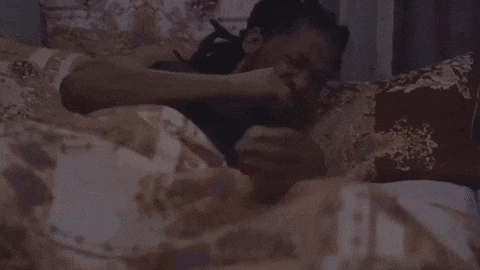 Episode 135 - Friday, 11th of September 2020
Sbu goes through a challenging moment in his quest to try and assemble a team for his business, and Nkunzi suggests something that can negatively affect Qhabanga. Sibonelo refuses to get off her high horse and talk to Nonka, even though she misses him.
Episode 136 - Monday, 14th of September 2020
Fikile notices something strange in her relationship, and Qhabanga and Gabisile have a tempting night in their new home. An unwelcome visitor unexpectedly shows up at MaNgcobo's doorstep at night.
Episode 137 - Tuesday, 15th of September 2020
Sbu discerns that his lies might catch up with him, and MaDongwe comes to terms with the reality of the harsh life that awaits her in the future. MaNgcobo does something that leaves the whole family shaken.
Episode 138 - Wednesday, 16th of September 2020
Fikile begins to feel like she is the sole provider of the family, and Gabisile starts to doubt MaDongwe's character. Hleziphi decides to take control of the situation and solve the issue concerning MaNgcobo.
READ ALSO: The River 3 on 1Magic teasers: September 2020
Episode 139 - Thursday, 17th of September 2020
Fikile opens up to a friend about being the breadwinner of the relationship, and MaDongwe loses hope abut the dreams that she had. Nkunzi subjects MaNgcobo to an uncomfortable form of punishment.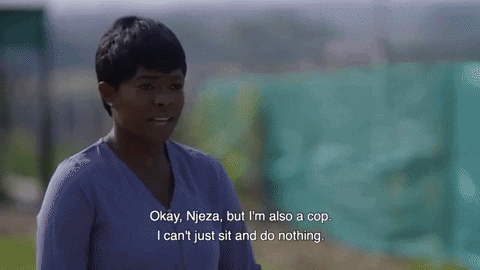 Episode 140 - Friday, 18th of September 2020
Fikile goes through a challenging time trying to find a solution for her problem, and Mr. Mbatha encounters a temptation that might be difficult to ignore. MaNgcobo does something that pisses Njeza off.
Episode 141 - Monday, 21st of September 2020
Sbu swallows his pride and apologises to a girl that he hurt, and Nkunzi does something that irritates MaNgcobo. Later, MaDongwe comes across a nasty surprise in Mbatha's pockets.
Episode 142 - Tuesday, 22nd of September 2020
Sbu decides to hide the truth and save his relationship, and MaDongwe joins the dots about the inconsistencies in her relationship. MaMlambo tries to hide away from the truth; for how long will she avoid it?
Episode 143 - Wednesday, 23rd of September 2020
An unexpected person suddenly shows up and rescues Sbu from his accident, and Gabisile is willing to do everything to unveil the truth about a couple. Nkunzi changes the mood in the house when he introduces someone.
Episode 144 - Thursday, 24th of September 2020
Sbu's new friend shows up at the most convenient time, and MaDongwe decides to take action about what is happening. Njeza makes a bold step to join MaNgcobo's team.
READ ALSO: Muvhango teasers: September 2020
Episode 145 - Friday, 25th of September 2020
Sbu does the most unbelievable thing to protect his secret, and Mr Mbatha decides to let go and be a free bird. MaMlambo comes up with a new plan to handle the issue in the Mhlongo house.
Episode 146 - Monday, 28th of September 2020
Sbu's lies catch up with him, and MaDongwe finds it painful to wrap her head around her partner's selfish behaviour. Meanwhile, Njeza finds it difficult to choose between the two women in his life.
Episode 147 - Tuesday, 29th of September 2020
Sbu's choices worsen his situation, and Mr Mbatha's actions reveal the winner and loser in the church. Nkunzi's determination to revenge what happened to him ends up in a more complicated situation.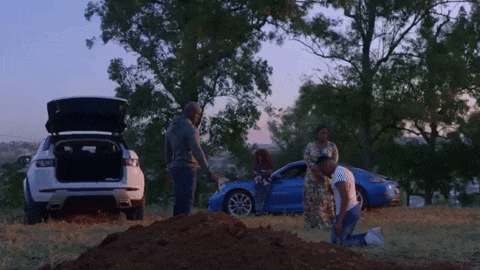 Episode 148 - Wednesday, 30th of September 2020
It looks like Sbu might have bitten more than he could chew, and MaDongwe finds it difficult to express herself. Meanwhile, Nkunzi makes a threatening phone call.
Episode 149 - Thursday, 31st of September 2020
Sbu manages to bring his relationship under control; however, he brushes shoulders with one of his friends. Mr Mbatha makes his way out of a complicated situation, and two young lovers make up.
Sbu
After a series of fights, Sbu and Fikile come to an amicable decision to move on, even though they still love each other. However, Sbu goes all in and makes a grievous mistake. Later, they fix their differences, although Sbu worries about his secret coming out. Therefore, he does everything to ensure that he saves his relationship.
Fikile
Fikile is willing to make her relationship with Sbu work out. However, she is concerned about their financial status as she is the breadwinner in the relationship. This issue bothers her so much that she decides to open up to a friend. She has no idea that her man is hiding something from her. Will she find out about his secret?
Uzalo teasers for September 2020 highlight how engrossing the show has gotten. If you wish to find out whether Fikile will discover Sbu's secret, make sure to check out the full episodes of the show on SABC1 every weekday at 20:30.
READ ALSO: Deur Dik en Dun Teasers: September 2020
Briefly.co.za published interesting details about Deur Dik en Dun teasers for September 2020. The details highlight how captivating the show has gotten.
Deur Dik en Dun teasers provide snippets of Sureyya's fate, and how losing her unborn baby transforms her relationship. The teasers also focus on how Faruk goes above and beyond to make the relationship work out. Will they get back together?
READ ALSO: