- Corruption-accused former eThekwini mayor, Zandile Gumede, has returned to politics
- The ANC politician has been appointed a member of the KwaZulu-Natal legislature
- The former mayor replaces Ricardo Mthembe who passed away from Covid-19 complications a few months ago
PAY ATTENTION: Click "See First" under the "Following" tab to see Briefly.co.za News on your News Feed!
Former eThekwini mayor, Zandile Gumede is officially an honourable member of the KwaZulu-Natal legislature. The ANC politician was sworn in on Wednesday afternoon as an ANC MPL.
She replaces the late MPL Ricardo Mthembu, who passed away from Covid-19 in June. Gumede was removed as mayor by the ANC in KZN after she was accused of corruption. There is an ongoing R430m corruption case against her and her 17 others.
The former mayor appeared in the Durban Commercial Crimes Court in July on charges pertaining to a case of tender fraud from 2016. The case was postponed to next month.
Gumede has always denied the allegations, insisting that she was the victim of a political smear campaign.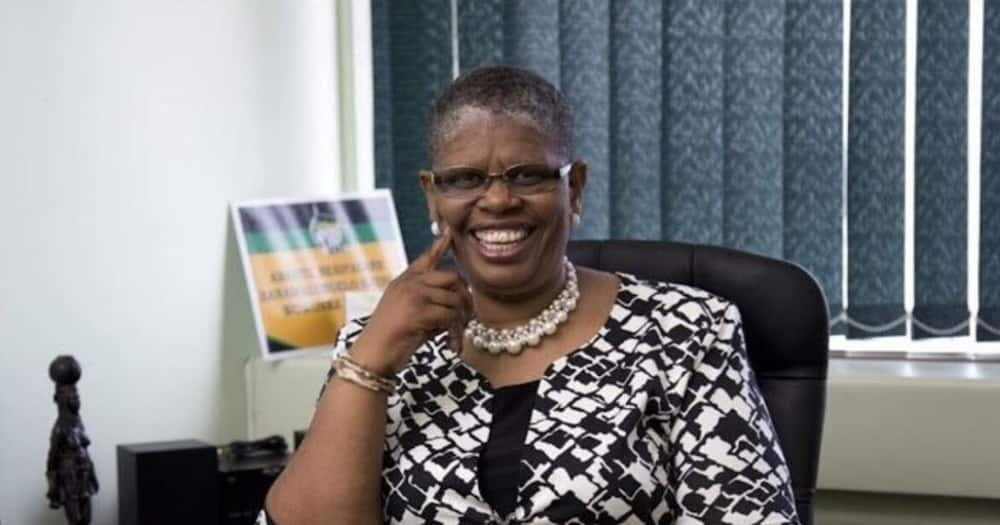 READ ALSO: Covid-19 update: South Africa inching closer to 600 000 positive cases
Briefly.co.za previously reported that Democratic Alliance official Nicole Graham had condemned the corruption-accused former eThekwini mayor for shamelessly parading down the State of the Nation Address (SONA) red carpet.
Zandile Gumede responded to the criticism levied against her for her attendance of the address. Gumede claims the criticism had been an attempt to shift attention away from more pressing issues:
"Under normal circumstances as a public representative, such comments should have not worried me but this time it did and raised many emotions and questions for numerous reasons. The envious statement made by Cllr Nicole Graham was just another art of shifting focus from a pertinent discussion about the presence of the last apartheid president FW de Klerk who denies that he was presiding over a crime against humanity."
Gumede defended her political position that entitled her to an invitation to the president's event:
"I was expecting a councillor in her position to know that I am still the deputy president of SALGA and have always been a part of SONA delegation. It is not surprising that she is ignorant about local government and yet she leads a mob of councillors with such spurious utterances. The further delay by Hawks on their investigation harms my political standing in society and creates an opportunity for the likes of Graham to drag my name in the mud for her to get famous. What was the rational of the HAWKS on arresting and charging me without completing an investigation? Until today, I have not received formal court charges, hence the rule of innocent till proven guilty must apply to me as well."
Enjoyed reading our story? Download BRIEFLY's news app on Google Play now and stay up-to-date with major South African news!