24 Million South African citizens' banking details exposed after hack
- 24 million South Africans' private information was exposed when a hacker gained access to the credit bureau
- The hacker posed as a client of a credit agency and managed to fool Experian, which deals with major banks and businesses
- South Africans have been warned to guard their private information and can apply for free protective registration listing
PAY ATTENTION: Click "See First" under the "Following" tab to see Briefly.co.za News on your News Feed!
A huge data breach has exposed 24 million South African citizens' banking details after the credit bureau was hacked. Additionally, 800 000 businesses were exposed as well in the hacking attempt.
It is believed that the fraudster posed as a client of a major credit bureau and managed to access the details of many South Africans.
Briefly.co.za learned that Experian, an agency whose clients include major banks, is a consumer, business and credit information services agency.
Experian has said that the authorities have been alerted to the breach as well as the South African Banking Risk Centre (SABRIC).
The fraudster used advanced social engineers methods to pose himself as a known customer of Experian, according to Business Insider.
READ ALSO: Mzansi inspired by female engineer who is building her own house
Ferdie Pieterse, CEO of Experian confirmed:
"In that way (he) illegally obtained the records of 23.4 million individuals. None of our systems were either penetrated or hacked. This is an isolated incidence."
It reported that banks are trying to determine whose details were exposed and to help them protect their personal information.
Banks have placed strict measures in place to help protect their customers from fraud, according to the Daily Voice.
SABRIC CEO Nischal Mewalall says:
"The compromise of personal information can create opportunities for criminals to impersonate you but does not guarantee access to your banking profile or accounts. However, criminals can use this information to trick you into disclosing your confidential banking details."
If you are concerned if your details have been exposed, you can apply for free protective registration listing with Southern Africa Fraud Prevention Service (SAFPS).
According to Sabric:
"Should you suspect that your identity has been compromised, apply immediately for a free protective registration listing with Southern Africa Fraud Prevention Service (SAFPS). This service alerts SAFPS members, which includes banks and credit providers, that your identity has been compromised and that additional care needs to be taken to confirm that they are transacting with the legitimate identity holder.
"Consumers wanting to apply for a Protective Registration can contact SAFPS at protection@safps.org.za."
READ ALSO: Kelly Khumalo trends after dishing out stinging clap-back to troll
Earlier, Briefly.co.za reported that social media platform Twitter has been hit by a seemingly unprecedented cyberattack which targeted the accounts of some of the world's richest individuals.
To name a few, Elon Musk, Jeff Bezos and Bill Gates along with Barack Obama, Kanye West and even Joe Biden were hit by hackers.
The attackers requested donations in an apparent Bitcoin scam, encouraging followers to hand over money.
The BBC reports that one example of the attempt to swindle social media users was posted on Gates' account:
"Everyone is asking me to give back, and now is the time. You send $1,000, I send you back $2,000."
In other news, award-winning singer, Mariah Carey's privacy was invaded when her Twitter account got hacked on New Year's Eve.
The tweets that were shared by the hackers referred to her ex, Eminem, and the size of certain body parts. Racial slurs also made their way into the tweets.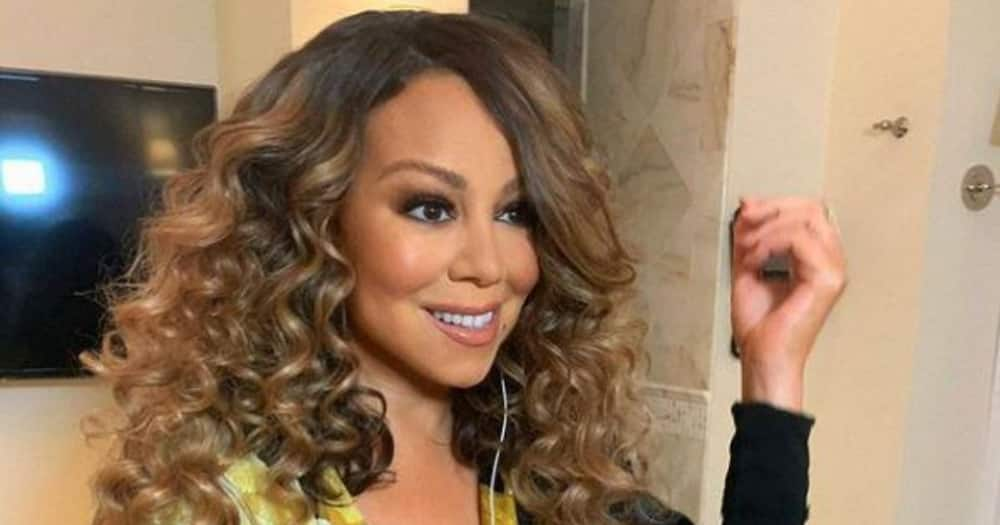 According to the Hollywood Reporter, some of the tweets also mentioned a hacker group who got into Twitter CEO Jack Dorsey's account in August, the Chuckling Squad.
Briefly.co.za noticed that many of Mariah's fans figured that singer Camila Cabello was behind the racially insulting tweets.
Enjoyed reading our story? Download BRIEFLY's news app on Google Play now and stay up-to-date with major South African news!
Source: Briefly.co.za