Scandal! teasers: September 2020
If you are thrilled by a series of drama and mysteries, you might want to check out Scandal! The humour that the show brings is unmatched. The best part about it is how the plot has been curated and the inside jokes that are relatable. If you are new to the hype and would like to jump onto the bandwagon, you might want to go through Scandal! teasers for September 2020.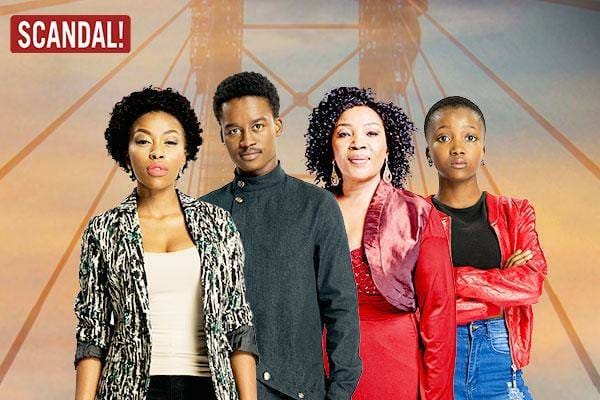 Scandal! teasers for September 2020 are here, and the details are nothing close to your expectations. You will be gutted by the confidence that Stokkies has in creating his lies, and Phindile's woes will spark a different emotion in you. How about indulging in an exciting experience?
Scandal! teasers for September 2020
The details of the plot of the show are overwhelming. You will not believe what will happen to your favourite Scandal! and the decisions that they will make. The highlights will bring you a lot of emotions.
Episode 3640 - Tuesday, 1st of September 2020
Phindile's fears of losing everything are changed when an unexpected saviour shows up, and Xolile boldly decides to tackle a potentially harmful family problem. Seipati opens up about the issues that she is going through, although an unexpected person overhears the conversation.
Episode 3641 - Wednesday, 2nd of September 2020
Phindile suffers the consequences of a contract that she signed, and Simo hurriedly tries to rescue his plan. The two women in Tebello's life hook up, and the atmosphere between them seems to be so tensed.
Episode 3642 - Thursday, 3rd of September 2020
Phindile worries that she could have hurt her family; therefore, she reaches out to a friend to intercede on her behalf. Neo is impressed by the results that manipulation is giving, and Grace makes a heartbreaking decision that the third party refuses to agree with.
Episode 3643 - Friday, 4th of September 2020
Phindile finds herself in a complicated situation that requires her to act desperately, and Lerumo issues a stern warning after engaging in a lengthy conversation with someone. Someone comes up with a plan to throw an opponent under the bus, and Grace finds it difficult to let go.
Episode 3644 - Monday, 7th of September 2020
An unlikely person offers Grace an offer that might be difficult for her to reject, and an unexpected lady makes a significant impression at Stokkies. Violetta lets her jealousy get the better part of her; hence, she makes a shocking revelation.
READ ALSO: Getroud met Rugby Teasers - September 2020
Episode 3645 - Tuesday, 8th of September 2020
Phindile finds a solution to a problem, although she is afraid that another issue might be lurking around, and Stokkies tries to paint a good impression by lying. Romeo receives information concerning a distressing secret; hence, he issues threatening instructions.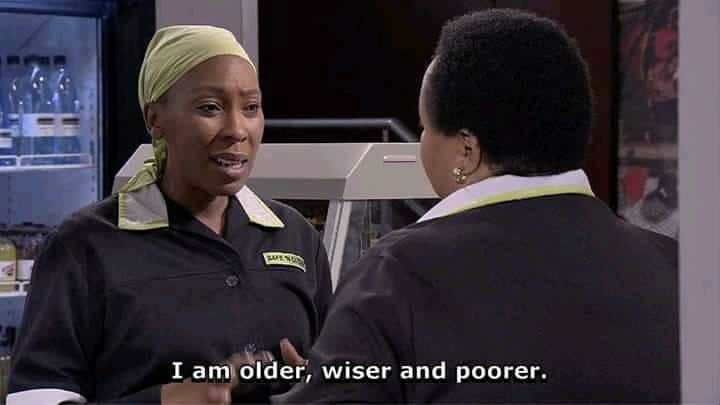 Episode 3646 - Wednesday, 9th of September 2020
Phindile permits someone to go on with her plan, hoping that it will end her problems, and an unlikely person helps Stokkies solve the dilemma concerning the woman of his dreams. Meanwhile, Grace finds out the intentions of one of the people who are closest to her, and she is startled.
Episode 3647 - Thursday, 10th of September 2020
Phindile worries about the outcome of her plans and Stokkies discerns that for him to get the girl, he has to manipulate the truth. Romeo learns of the damage that the threats that he made in anger have cost him.
Episode 3648 - Friday, 11th of September 2020
Mary realises that a new arrangement is not what she thought it would be, and Stokkies makes an unexpected announcement that is received with some cynicism. Romeo is impressed to discover that one of his loved ones was looking out for him when others left.
Episode 3649 - Monday, 14th of September 2020
Phindile realises that more work needs to be put in considering the decisions that she has made, and Stokkies is caught in a compromising situation. Grace finds herself in a dilemma involving two people; hence, she struggles to make a tough decision regarding whom to believe.

READ ALSO: Deur Dik en Dun Teasers: September 2020
Episode 3650 - Tuesday, 15th of September 2020
Mary prepares a surprise for Cee-Jay in the bathroom, and Tebogo and Lindiwe unexpectedly discover something, although it works in their favour. Romeo focuses on bringing a lie to light.
Episode 3651 - Wednesday, 16th of September 2020
Lindiwe worries about how her parents will react to someone, and Stokkies' lies land him in another complicated situation that requires him to explain. Romeo focuses on reclaiming his glory, even though it looks like everything might be lost.
Episode 3652 - Thursday, 17th of September 2020
Zinzile and Mlungisi give different responses to an unexpected visitor, and Stokkies pulls a stunt that he believes will make his lies go without being noticed. Romeo comes up with a plan that he wishes will switch things up for his mother.
Episode 3653 - Friday, 18th of September 2020
Not everyone is impressed by the new friend that is hanging out with Omphile, and Stokkies covers up his lies with more lies; making his situation more complicated. Romeo decides to go cold turkey in his case, and in the process, he brings an unexpected person into the picture.
Episode 3654 - Monday, 21st of September 2020
Omphile clears the rumours about the lies that are spreading about her, and Stokkies makes a step that lands him in a more complicated emotional space. Meanwhile, Romeo admits to offering brotherly support to someone who urgently needs his help.
READ ALSO: True Love teasers: September 2020
Episode 3655 - Tuesday, 22nd of September 2020
Omphile is not impressed by how the parents of someone new in her life respond to her, and Stokkies witnesses some extreme behaviour that throws him off balance. Romeo celebrates his win; although it is short-lived as some of the people closest to his heart have fallen victim to his actions.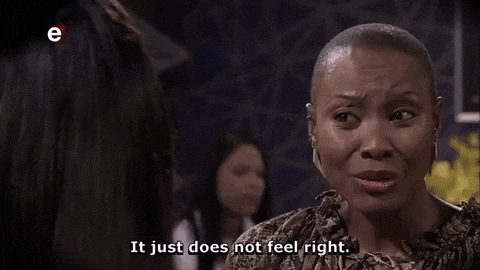 Episode 3656 - Wednesday, 23rd of September 2020
Someone celebrates their success prematurely, and their triumph ends when an unexpected thing happens. Phindile proposes a disturbing theory that does not sit well with Stokkies, and Romeo finds out the disturbing truth from the last person that he ever wishes to see.
Episode 3657 - Thursday, 24th of September 2020
Omphile engages in a fight that gives surprising results, and Stokkies shakes when he is forced to face the truth. Grace receives an unexpected offer, and Romeo's attempt to do something is thwarted.
Episode 3658 - Friday, 25th of September 2020
The emergency solution that Cee-Jay gives fails to impress his two friends, and Stokkies' attempt to issue an ultimatum does not give the desired results. Meanwhile, Simo's resolve to act before the desired time ends up in a murderous rage.
Episode 3659 - Monday, 28th of September 2020
Lindiwe tries to wrap her head around the painful reality of things, and Stokkies faces more challenges than he imagined. Grace confirms her worst fears when she discovers what Romeo has been up to.
READ ALSO: Muvhango teasers: September 2020
Episode 3660 - Tuesday, 29th of September 2020
Mary experiences an unexpected emotion that leaves her surprised, and Stokkies relays some good news to someone who is in need. Grace gets into a situation where she has to make a life-changing decision because of the actions of a loved one.
Episode 3661 - Wednesday, 30th of September 2020
Mary realises that sometimes knowing the truth can cause more harm than lies, and Stokkies receives some joyous news. Romeo's tables turn when he issues a warning that backfires on him; instead, he receives a stinging offer.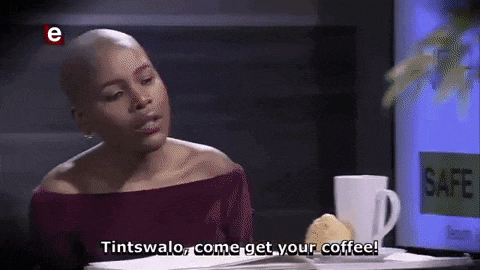 Stokkies
An unexpected lady shows interest in Stokkies. Therefore, he opts to paint an impressive image by lying to her. He goes to the extent of manipulating the truth to impress her. His series of lies finally catch up with him, and he is unable to cover them. Will the lady leave him?
Romeo
Romeo goes through a tumultuous experience in his quest to unmask the truth. He also hopes to reclaim his glory while implementing his plan. However, his plan does not give the required results as he ends up harming one of his close family members.
READ ALSO: Uzalo Teasers: September 2020
Briefly.co.za published enthralling details of Uzalo teasers for September. They are a reflection of how heated up the drama in the soap opera has gotten.
Uzalo teasers highlight the woes of the relationship between Sbu and Fikile and how the dynamics have become so complicated for them to handle. Will Sbu conceal his lies before Fikile discovers? Will Fikile hold on a little longer despite their financial differences?
Scandal! teasers for September 2020 cannot compare to the cherry on the icing that awaits you in the oncoming episodes. If you wish to find out more details about the future of Stokkies' lies and whether Romeo's escapades will act in his favour, be sure to check out the show on e.tv every weekday at 19h30.
READ ALSO:
The River 3 on 1Magic teasers: September 2020
Gomora Teasers: September 2020
Gebroke Harte 3 teasers: September 2020
Source: Briefly News