- As the country moves to more relaxed lockdown regulations, more and more industries have opened
- The aviation industry already opened under lockdown Level 3 and Fikile Mbalula addressed the press on the safety measures taken on planes
- He explained that aircraft are fitted with HEPA filters which "eats all viruses" onboard
- However, experts have explained how the filters work and if they ready do 'consume' all viruses and bacteria
PAY ATTENTION: Click "See First" under the "Following" tab to see Briefly.co.za News on your News Feed!
South Africa has slowly opened its economy amid the global coronavirus pandemic. The transport industry in particular has left South Africans concerned.
Even though we have moved down to lockdown Level 2, cases continue to rise and the death toll already stands at over 12 000.
This has left South Africans concerned over their well-being, especially since things are returning to a more normal state.
Fikile Mbalula has been hard at work reassuring South Africans - who rely heavily on public transport - that their safety is the government's main priority. He addressed the media on everything from safety in taxis and buses to the reopening of the aviation industry.
When the country moved to lockdown Level 3, flying inter-provincially for the purposes of work was allowed. The minister of transport revealed in late June that domestic flights could resume at "100% capacity".
Mbalula talked about the safety measures put in place to help stop the spread of Covid-19 on planes. He made a blunder that went viral while talking about the high efficiency particulate air (HEPA) filters.
Mbalula said the HEPA filters can "eat the virus" in the airplane.
This brings us to the question: can the HEPA filters really "eat" all the viruses and bacteria in the cabin?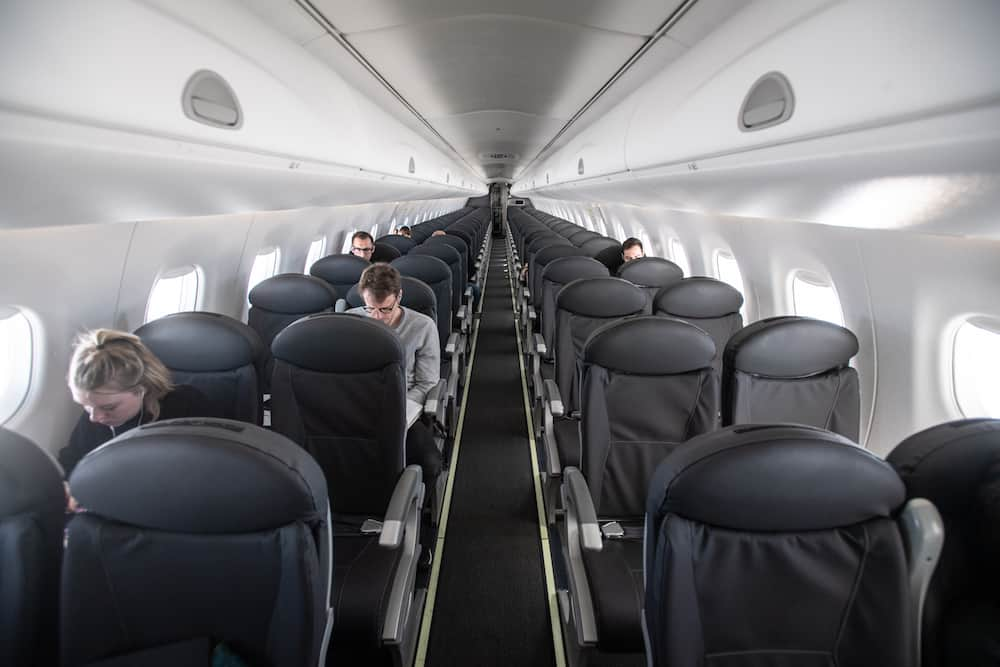 READ ALSO: Covid-19 update: Zweli Mkhize says SA is passing coronavirus peak
What are HEPA filters and how do they work?
The filters work by cleaning the air in an airplane by removing "virtually all viruses and bacteria", the International Air Transport Association (IATA) said.
Air passes through the filter and is mixed with air from outside the plane before it is recirculated back into the cabin.
This ensures that the air inside the cabin is replaced every two to three minutes and it consists of 50% fresh air and 50% filtered air.
"Even the most difficult particles in the range of 0.1 to 0.3 micron are filtered out with an efficiency level of 99.995%."
The Covid-19 particles are about 0.1 microns in diameter, which means that the HEPA filters should be able to remove the particles that are in the air.
So, does that mean the HEPA filters 'eat' all viruses?
Well the short answer is no. In order for the filters to do its job to get rid of all viruses, the particles need to stay in the air.
Prof Shaheen Mehtar, an infection prevention and control specialist based at Stellenbosch University, told Africa Check that HEPA filters do a good job filtering air, but they don't capture "any form of virus" in a plane.
Prof Ana María Rule, an assistant professor at the Johns Hopkins Particulate Matter Research Centre in Baltimore in the US, said:
"When we talk about how human beings generate viruses, we have to think that there's a huge range of particle sizes."
To make it simple, particles that are created when people cough, breathe or speak are too large in diameter to stay in the air.
Air-handling systems in planes only captures smaller particles that are carried in the air. The larger particles, such as in saliva, are too heavy to stay in the air and would rather fall and land on surfaces or passengers. This could lead to people getting infected by either touching the surfaces and then their faces or if the large particles land on a person.
Rule said that although air-handling systems definitely do help, they do not completely prevent infections from spreading on planes.
In other news, Briefly.co.za earlier reported IFP MP Mangosuthu Buthelezi has recovered from Covid-19, his family confirmed in a statement on Thursday, 20 August.
The 91-year-old leader received a negative test result on Thursday, family spokesperson Bhekuyise Buthelezi said. The politician has recovered just in time for his 92nd birthday celebration on 27 August.
Buthelezi tested positive on 8 August. He has been in self-isolation ever since. He revealed that he was asymptomatic when he tested positive. He remained showed no signs of the virus until his recovery.
Enjoyed reading our story? Download BRIEFLY's news app on Google Play now and stay up-to-date with major South African news!