- New details have emerged relating to companies that scored big amid the Covid-19 pandemic in SA
- From a car wash to a pub numerous questionable businesses were handed PPE contracts despite no experience in the field
- This comes as the South African Revenue Service investigates 300 companies which managed to secure R2 billion in tenders
PAY ATTENTION: Click "See First" under the "Following" tab to see Briefly.co.za News on your News Feed!
The South African Revenue Service is probing 300 businesses that managed to secure R2 billion in tenders.
Listed among the companies that were awarded contracts to provide the government with personal protective equipment are a car wash, a pub and a bakery.
In addition to having close to no experience in the field less than 30% of the companies are tax compliant, a major red flag that the usual procurement processes were flouted during bidding.
R1.2 Billion in tenders is being investigated by SARS for being awarded to companies with political connections.
Commenting on the situation, SARS Commissioner Edward Kieswetter says there is no length enterprising crooks weren't willing to go to:
"It's all kinds of shenanigans that they play. Not declaring income from PPE even though they get it from the government, they still choose to cheat the government. They have outstanding tax returns, they file fraudulent or incorrect returns. They obtain tax certificates by fiddling the system, and they are not registered for VAT."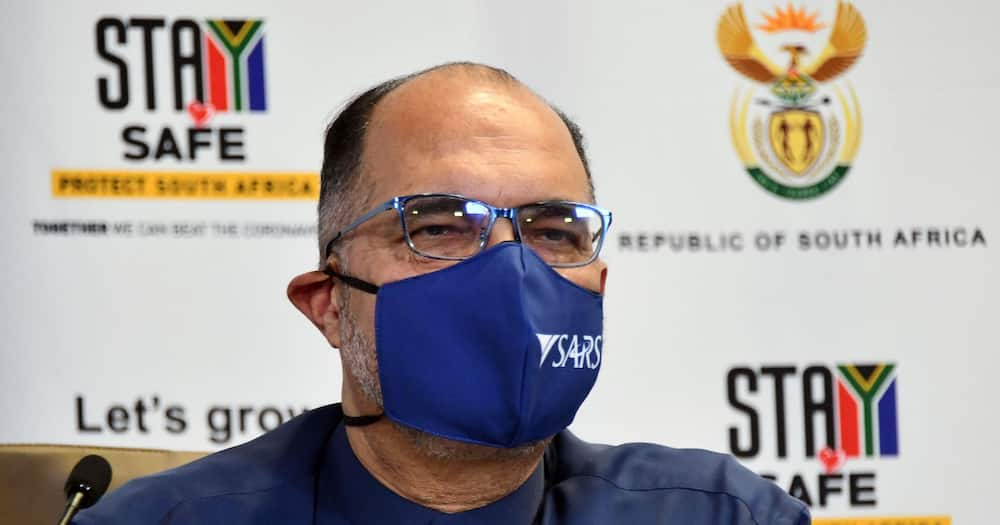 READ ALSO: WHO compares Covid-19 PPE corruption to 'murder': Unacceptable
Justice Minister Ronald Lamola spoke recently to eNCA, highlighting a backlog of over 70% in specialised crimes courts.
Lamola explained that 12 additional courts are required to speed up Covid-19 related corruption prosecution.
SA's Auditor-General promised to release a report in the next few weeks which will expose the true extent of the questionable transactions that have taken place.
Meanwhile, Briefly.co.za reported that the World Health Organisation has condemned corruption linked to the pandemic, especially with regards to PPE.
Speaking during a press conference, director-general Tedros Ghebreyesus likened this kind of corruption to 'murder'.
With graft preventing health workers from obtaining the correct PPE the lives of both professionals and their patients are put at risk, said the WHO chief.
Ghebreyesus was asked for his opinion on the corruption allegations that have surfaced in South Africa to which he responded:
"Any type of corruption is unacceptable. However, corruption related to PPE... for me it's actually murder. Because if health workers work without PPE, we're risking their lives. And that also risks the lives of the people they serve. So it's criminal and it's murder and it has to stop."
Enjoyed reading our story? Download BRIEFLY's news app on Google Play now and stay up-to-date with major South African news!