- President Cyril Ramaphosa's letter to the ANC may have been 7-pages long but the DA isn't convinced it's anything more than 'word salad'
- John Steenhuisen says that the statement lacked a single mention of any real action against corrupt members of the ruling party
- With allegedly corrupt ANC members being appointed to public office the DA intends to keep a close eye on the President's progress in eliminating graft
PAY ATTENTION: Click "See First" under the "Following" tab to see Briefly.co.za News on your News Feed!
Democratic Alliance leader John Steenhuisen isn't impressed by Cyril Ramaphosa's letter addressed to the ANC in the slightest.
With members of the ruling party being appointed to top posts despite facing serious corruption allegations Steenhuisen hinted that the President's call to end corruption had failed to pack any punch:
"This letter is word salad when President Ramaphosa has demonstrated, most recently, that corrupt cadres continue to be rewarded within his party, and not removed from their positions and punished in accordance with the law of the country."
Steenhuisen said that Ramaphosa's failure to act as the leader of the ANC was aiding the party in deflecting attention away from any real fight against corruption:
"Ramaphosa is paralysed. He remains a spectator to his own party whose corruption has rotted the organisation so deeply, and so insidiously, that it cannot be effectively rooted out without the ANC's complete self-implosion."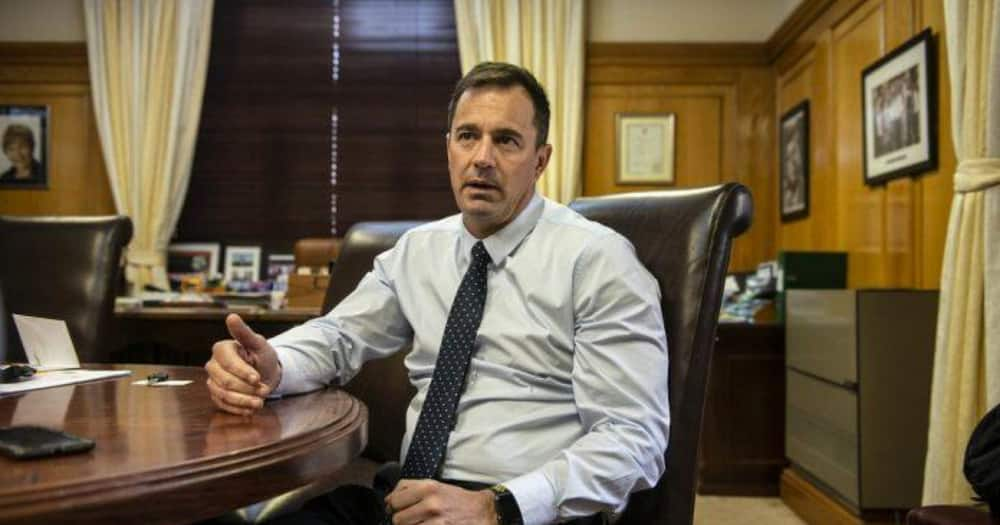 READ ALSO: Ramaphosa confronts ANC over Covid-19 corruption: 'Accused No.1'
The DA leader insists that the ruling party is hoping citizens will forget the crimes committed against the nation:
"When the ANC says it 'dips its head in shame' over corrupt members, it is really burying its head in the sand and hoping that South Africa will forget what it has done."
Steenhuisen is adamant that Ramaphosa's words won't hold much weight unless he prosecutes corrupt ANC members:
We have not forgotten how your party and its members continue to ravage our country, President Ramaphosa, and we are tired of your dithering and hesitance. Suspend and prosecute your cadres as promised. Anything less is merely more talk and less action from a Spectator President."
Earlier, Briefly.co.za reported that Ramaphosa had dubbed the ANC 'Accused No.1' in relation to corruption in SA government.
Ramaphosa claims that the numerous corruption allegations against party members have caused the ANC to feel great shame:
"It said these developments cause us 'collectively to dip our heads in shame and to humble ourselves before the people'. The NEC recognised that it had a clear mandate from the 54th National Conference to deal decisively with corruption and to restore the integrity and values of the ANC. It said this is a responsibility it cannot defer, outsource or avoid. Now is the time, the NEC has resolved, to make a break with the past and to act."
Enjoyed reading our story? Download BRIEFLY's news app on Google Play now and stay up-to-date with major South African news!