Lithapo Teasers: September 2020
Watching soap operas is such a cool activity to engage in after a hectic day. The best part about it is the wide variety of local shows that you can binge on. If you have been looking for one show to follow, you might want to go through Lithapo teasers for September 2020. You will be impressed by how well the plot of the soapie has been curated.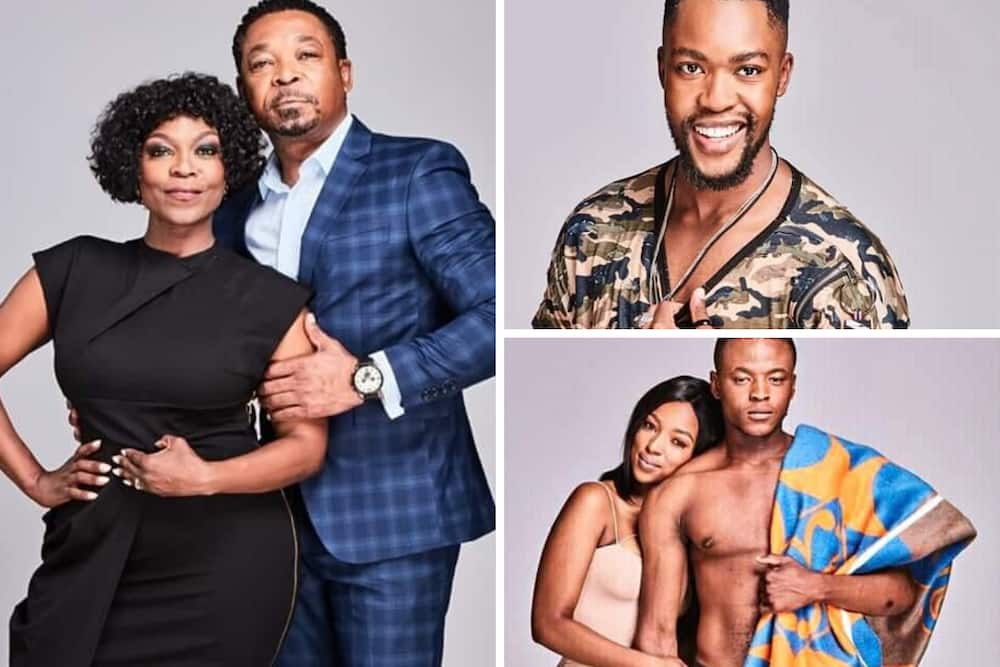 Lithapo is one of the newest shows on the screens, and the new dimensions that it has revealed are impressive. The one thing that will capture your attention is the moments of suspense that it leaves you in every time an episode ends. September is going to be an intense month as the most unexpected thing happens to Kabe, and Senzo and Nolo are labelled as the prime suspects. Lithapo teasers for September 2020 bring all the juice on what you should prepare for.
Lithapo teasers for September 2020
Senzo has not only been doing the most despicable things but might easily be branded as a murderer. Does he have a hand in Kabe's death? And if he does, will the truth be brought to light. These sneak peeks of the oncoming Lithapo episodes will shade more light on the matter.
Episode 101 - Tuesday, 1st of September 2020
Thandeka says something strange about Pabi and Nolo, and it leaves Senzo disturbed, and Patricia opens up to the professor about how she feels. Luke goes back to school and confronts Cebile, and Kabe performs the ritual alongside Nolo.
Episode 102 - Wednesday, 2nd of September 2020
Maki and Nolo get cosy and have their first romantic encounter, and Luke's parents are curious to know the identity of his weed supplier. Senzo commands Kabe to leave everything and relocate to Qwa Qwa to manage Nolo's farm. After performing the ritual, Kitty begins to think that Kabe and Nolo are cursed. Later, Nkosana and Zano unwittingly discover Senzo's proposal to marry Pabi.
READ ALSO: Road to Destiny teasers: August 2020
Episode 103 - Monday, 7th of September 2020
Senzo discovers the concealed affair between Kgotso and Thandeka, and Kitty stumbles upon Mfazwe's stash hidden in a bag. Patricia offers to pay for Cebile's school trip because she is convinced that she deserves it, and Pabi discovers what is going on between Maki and Nolo. Maki makes Nolo confess that he is over Pabi, although Senzo comes up with a plan to unveil the truth about Pabi and Nolo.
Episode 104 - Tuesday, 8th of September 2020
Maki and Nolo decide to take their relationship a notch higher, and Senzo reacts by imprisoning Pabi to reconnect with Nkosana. Kgotso decides to let go of the complicated situation with Thandeka. Later, police officers unexpectedly show up looking for Cebile and inquire about the weed saga in school. The interrogation ends up in three people getting arrested.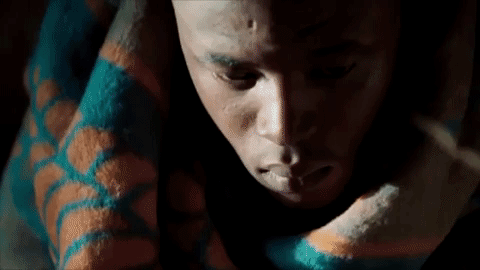 Episode 105 - Wednesday, 9th of September 2020
Cebie calls Patricia from jail, and this leaves her in shock, and Nolo breaks Maki's heart, and he seems to be concerned about Pabi. Senzo asks Nolo for a secret dinner for three, although Kabe gets uncomfortable and crashes the dinner. The worst happens when Pabi's gun becomes the centre of attention.
READ ALSO: Isibaya teasers: September 2020
Episode 106 - Monday, 14th of September 2020
Cebile is sent to a boarding school, and Kitty opens up to Patricia about having feelings towards Mfazwe. Nolo mysteriously disappears after Kabe's death, and Moipone talks Pabi into forgetting about Nolo. Thandeka finds out about Zano's plan to move in with Maki, and this news makes her furious. Louw discovers Senzo's plan to start a business, and he is shocked that he is doing so without involving him.
Episode 107 - Tuesday, 15th of September 2020
Senzo is emotionally broken when he goes to Kabe's old tavern and finds Kitty struggling to run it. Professor aids Patricia set up a new business as she thinks of ingenious ways of helping Mfazwe get out of jail. It looks like Thandeka's spy has seen Nolo.
Episode 108 - Wednesday, 16th of September 2020
Pabi is desperate to be independent, and Thandeka and Senzo have their claws on one another. The Professor teaches Kitty on how to use her gender to secure Mfazwe's docket. Later, an unexpected person visits Senzo. Nkosana gets back on track and comes up with a plan to get rid of Nolo.
Episode 109 - Monday, 21st of September 2020
Nkosana gathers the courage to exhume Kabe's body to bury it elsewhere, and Thandeka unexpectedly walks into Senzo talking to Likeledi, who is dead. Patricia's emotions seem to be getting the best of her, and she becomes suspicious when Mfazwe comes back from jail. Senzo and Padi have an intimate moment, and Moipene offers to help Kitty run the tavern. Meanwhile, Tselane and Nolo discover a strange thing about Felix.
READ ALSO: Scandal! teasers: September 2020
Episode 110 - Tuesday, 22nd of September 2020
The police examine Kabe's body, and Zano finally admits that he is dead, and Senzo feels like Likeledi's ghost is haunting him. Felix opens up to Nolo about Thandeka hiring him as a private investigator. Kitty tries to talk Mfazwe into getting over his fears and going out in public. Later, Pabi decides to sell the expensive clothes that Senzo bought her in return for some quick cash.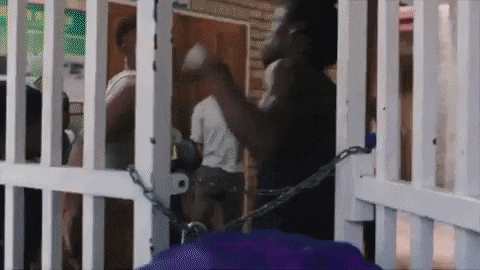 Episode 111 - Wednesday, 23rd of September 2020
The media reports about Kabe's demise and Pabi is curious to know what happened to him. Nolo packs his belongings and leaves for Alex, and Mfazwe stands by Kitty as she mourns Kabe's death. Meanwhile, Senzo and Thandeka argue on how to get rid of the gun, and Nkosana unexpectedly bumps into Laiken, who was once his friend.
Episode 112 - Monday, 28th of September 2020
Senzo finally gathers the gut to inform Thandeka of the details of the gun, and Nolo opens up to Pabi about the events of the night that Kabe died. Kitty asks Mfazwe for help in running the tavern. Later, Senzo and Thandeka discover that Kabe updated his will before he died, and Pabi confronts Senzo about the conflicting details regarding the chronology of events leading to Kabe's death.
Episode 113 - Tuesday, 29th of September 2020
Thandeka's attempts to plant the gun in Pabi's place do not go as she had envisioned, and Nkosana and Senzo find out about Nolo's return. Nolo opens up to Mfazwe about crucial details regarding the death of Kabe and the people who were involved. Later, Kitty encourages Nolo to take up the responsibility of planning her father's death. Pabi seems to be a few steps away from the truth, and Senzo plans to offer the title deed of the tavern to Kitty. Moipone insinuates that Mfazwe is getting close to Kitty to benefit from Kabe's property.
READ ALSO: Uzalo Teasers: September 2020
Episode 114 - Wednesday, 30th of September 2020
During Kabe's memorial service, Mfazwe tries to prove that he loves Kitty, although she accuses him of stealing the donation funds, and Senzo hunts for Nolo. Nkosana tries to link the gun with Nolo and brand him a murderer, although Zano refuses to believe that he is Kabe's killer. Maki expresses her condolences to Zano, although it ends up being an actual kiss!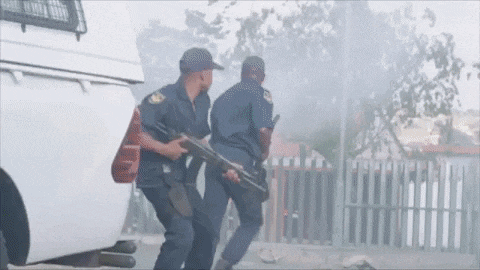 Nolo
Nolo's relationship with Pabi hits rock bottom, and he stirs off something with Maki, although he ends up breaking her heart. Later, after the secret dinner with Senzo, he goes missing, and then Kabe is declared dead. He is insinuated to be the hitman, although he opens up to Mfazwe about the chronology of events that led to Kabe' death. Will Mfazwe reveal the truth?
Senzo
Senzo finds out some compromising information regarding the relationship between Pabi and Nolo and promises to use it against them. Later, he gets into a fight with Thandeka, and they disagree on how to do away with the gun. They are shocked to discover that Kabe updated his will before he died. How will they get out of the murky situation that they have gotten themselves into?
Lithapo teasers for September 2020 must have left you curious to find out who pulled the trigger and whether Senzo is guilty. If you wish to find out more details about the show, make sure to tune in to SABC2 from Mondays to Wednesdays at 21:30.
READ ALSO: Imbewu Teasers: September 2020
Briefly.co.za published enthralling details of Imbewu teasers for September 2020. The progression of the show is quite overwhelming.
Imbewu teasers for September highlight the escalation of MaZulu's problems and how everything that is happening is affecting her. They also feature Phakade's intentions towards her and how his plans are thwarted.
READ ALSO:
Twist of Fate teasers: October 2020
Blood and Water Netflix cast real names and photos, episodes, full story
Suidooster teasers: August 2020
Source: Briefly News