Mohale shares his experiences of being both gay and Christian
- Mohale revealed his experiences being homosexual and a Christian on his show Let's Talk with Mohale
- He interviewed gospel star NJ Kunene and spoke about faith and sexuality
- Mohale used to feel unclean but realised that the Bible was being taken out of context in many teachings
PAY ATTENTION: Click "See First" under the "Following" tab to see Briefly.co.za News on your News Feed!
Mohale Tebogo Motaung has voiced his opinion on the controversial topic of homosexuality and Christianity. He believes that a dialogue needs to be opened urgently on the topic.
He recently spoke with gospel star NJ Kunene about faith and sexuality in his Instagram live series, Let's Talk with Mohale.
Briefly.co.za learned that NJ said that it was not necessary to hide your sexuality as a church leader as it would have a negative effect on his faith.
"You can be gay and Christian," he said.
READ ALSO: Somizi congratulates Bonang, beating him as Coolest Online Influencer
Mohale revealed that he found his sexuality challenging, going to a Christian school and eventually being a church leader.
"We were being told, not by God or the Bible but by people who were teaching, that being gay is not acceptable and wrong. I started accepting all those words and living them in my life, saying I can't be gay, being gay is a sin. Until I realised these people have been taking what the Bible is saying out of context," he said.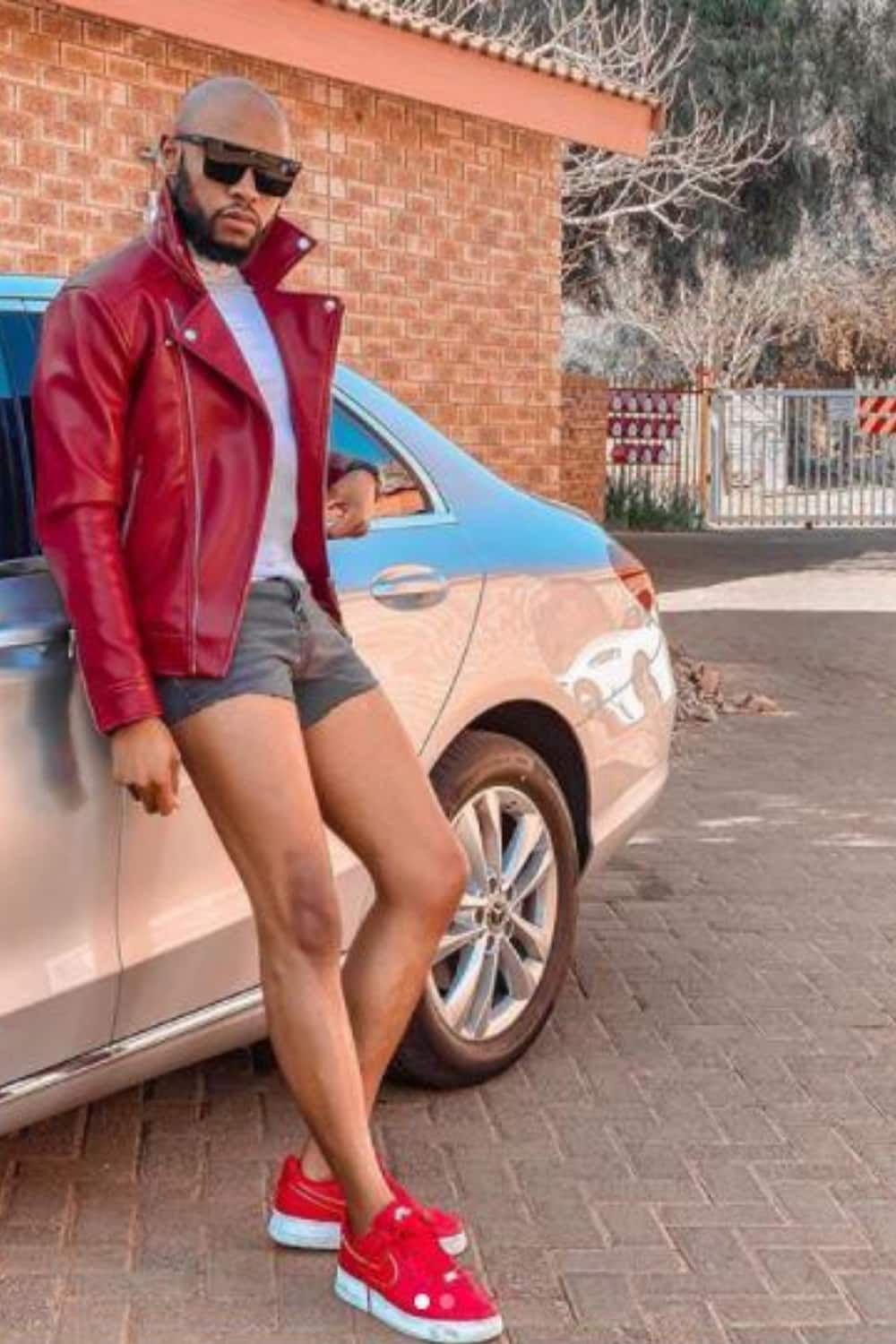 The incorrect context had made him feel unworthy and unclean but when he realised this, he was able to shed these feelings.
READ ALSO: Scandal defends their star actor Hungani Ndlovu: Romeo is staying
"For me, God teaches us to love. God teaches us not to judge people. Their interpretation of what it said in the Bible, they have taken it upon themselves to decide God hates people who are homosexuals.
"There is nowhere God says that in the Bible. Because of what they have read in the Bible, they have taken it out of context to say they are not going to associate themselves with someone who is gay, and you that cannot be gay and Christian."
Mohale asked those who took exception to homosexuals and used the Bible to claim it is a sin should use that same energy to talk about other sins in the Bible.
"If we are going to be vocal and talk about homosexuality being a sin, then we must be vocal about everything else considered a sin."
He recalled when he came out to his parents and said that for society to move on, homosexuality needs to be normalised.
Earlier, Briefly.co.za reported that Somizi Mhlongo humbled himself and congratulated Bonang Matheba at beating him to first place as Coolest Online Influencer at the Sunday Times Gen Next Awards for 2020.
The event measures brand preference and the behaviour of consumers to calculate which celebrities are SA's favourites.
Somizi can in second place and wrote a touching message to the winner, Bonang.
"Congratulations to @bonang_M for the win.... No lies detected here... #gennextawards2020"
In other news, Somizi Mhlongo decided it was time to confront straight men on just why they care so much about what he and his hubby Mohale Motaung-Mhlongo do. If you are not a fan of same-sex marriage, why do you get so invested?
There are still a lot of people who do not believe in same-sex marriages or even people of the same gender being a couple. This ongoing discrimination has made the lives of people of the LGBTQ+ community very difficult for many years.
Briefly.co.za came across a rather deep post made by Somizi in which he straight-up asked straight men why they are so interested in his relationship. This is a hard conversation that many are not willing to have.
Enjoyed reading our story? Download BRIEFLY's news app on Google Play now and stay up-to-date with major South African news!
Source: Briefly.co.za