The Bold and the Beautiful teasers on Eva - September 2020
The Bold and the Beautiful is probably the oldest soap opera on the screens currently. Interestingly, the show's humour has had fans glued every time it airs. If you have no clue about what it entails, go through The Bold and the Beautiful teasers for September 2020.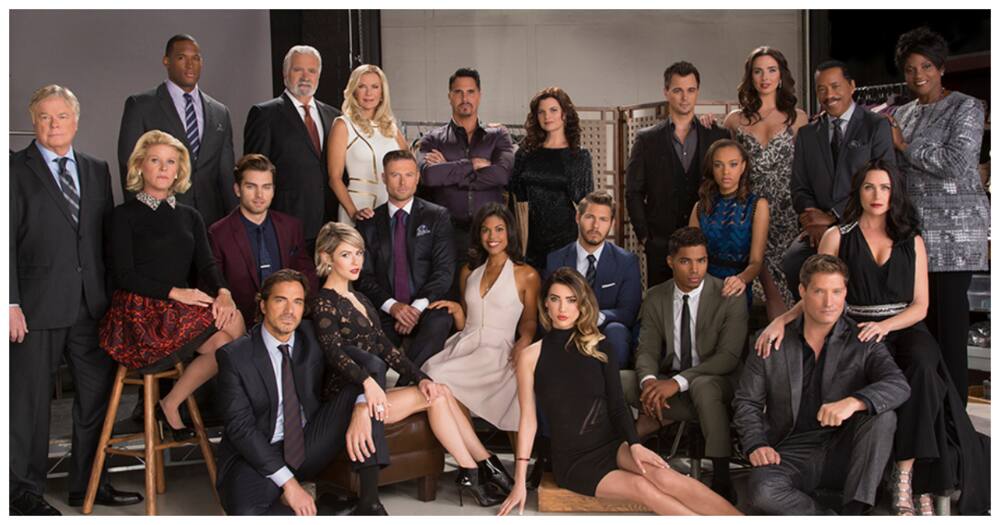 The Bold and the Beautiful is a twisted soap opera that features complicated love stories and how difficult it is for people to find love. It features Liam and the women that are involved in his life and how he impacts their pursuit of love. It also shows rivalry that exists in the modelling industry. Will Emma get over what Zoe is up to? How about delving into The Bold and the Beautiful teasers for September 2020.
The Bold and the Beautiful on Eva teasers for September 2020
If you are an avid fan of the show, you must have been trying to figure out what will happen in the oncoming episodes. The highlights of the show will blow your mind! You will be shocked by what your favourite The Bold and the Beautiful cast members will be up to.
Episode 7880 - Tuesday, 1st of September 2020
Liam and Wyatt engage in a candid conversation, and Liam reveals that Hope is expecting his baby. Hope and Steffy deliberate on their predicament. Thorne and Katie accuse Sally of doing something serious, and Zoe opens up to Harry about her past and plans with Xander.
Episode 7881 - Wednesday, 2nd of September 2020
Liam expresses his concern over the false allegations that Thorne and Katie accuse Sally of. They accuse her of sending threatening messages to Hope, and Steffy and Hope argue about how Liam is juggling his role in his two families. Emma dances for Xander and the dance ends up with a kiss. Bill goes to see Wyatt and apologise to him, although the conversation prompts him to change his plans.
Episode 7882 - Thursday, 3rd of September 2020
Liam informs Hope that he needs more time to evaluate his feelings so that he does not hurt her nor Steffy, and Zoe ensures that she meets Emma when she invites her to lunch. Emma is still apprehensive when Xander opens up about his past and why he relocated to Los Angeles.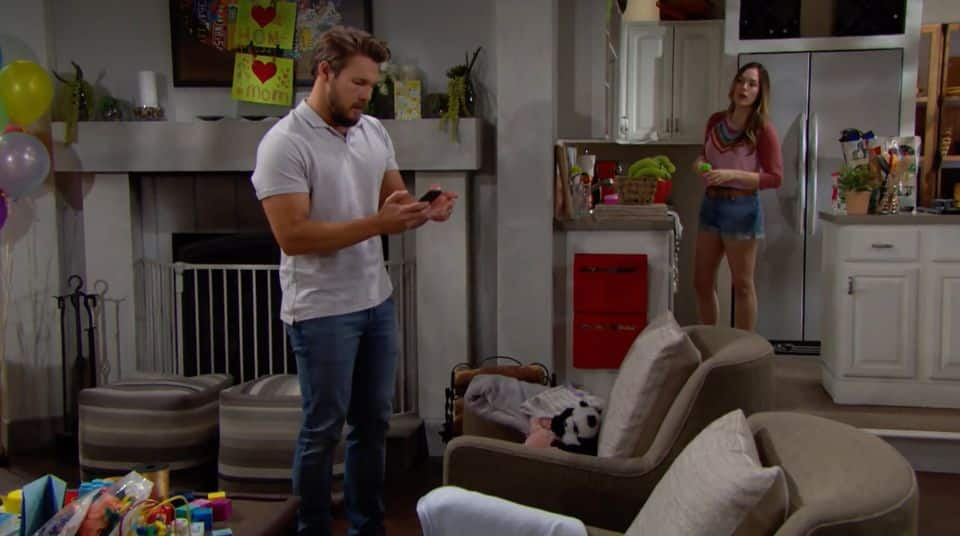 Episode 7883 - Friday, 4th of September 2020
Xander and Sally realise that Zoe is the lady that has been working at Wyatt's beach house, and Sally reaches out to Wyatt to inform him about Zoe being in pressure. When Emma tries to leave, Zoe forcefully tries to stop her.
Episode 7884 - Monday, 7th of September 2020
Thorne, Xander, Emma and Sally gang up and expose Zoe. Brooke tries to convince Liam to believe that Hope is better than Steffy. Xander informs Zoe that she is not his girlfriend, and Thorne threatens Emma that he can put her in jail.
READ ALSO: Imbewu Teasers: September 2020
Episode 7885 - Tuesday, 8th of September 2020
Hope and Brooke engage in a piteous mother-daughter moment as Hope prepares for the fashion show, and Katie finds out about Hope's pregnancy, and the news leaves her in shock. Xander faces Zoe and commands her to go back to London.
Emma makes the final touches for her big moment in the fashion show, and Liam shows up to support Hope. However, Zoe shows up to ruin the moment; what is she up to?
Episode 7886 - Wednesday, 9th of September 2020
Justin finds himself in a dilemma as he wishes to support Emma, although he equally has to consider Bill's proposal. Bill tries to make Liam look like a bad person before Steffy, although Steffy defends him. Emma performs in the fashion show; however, Zoe finds a way of outshining her.
Episode 7887 - Thursday, 10th of September 2020
Bill shows Steffy some incriminating evidence involving Liam and Hope, and the discovery startles her. Bill takes advantage of her vulnerability to propose to her, and Emma gets jealous at the thought of Zoe's stunt on the runway. Xander opens up to Ridge about his and Zoe's past, and Steffy burns with rage after seeing the pictures of Hope and Liam in the fashion show. Therefore, she goes out to look for him.
Episode 7888 - Friday, 11th of September 2020
Steffy unexpectedly storms in and finds Liam and Hope in a compromising situation, and the scene makes her burn with pain. She confronts them for betraying her. Meanwhile, Bill tries to speculate what will happen in the love triangle involving Liam, Hope, and Steffy. Later, Brooke and Ridge differ in the opinions that they have regarding the mess that their daughter has gotten into with Liam.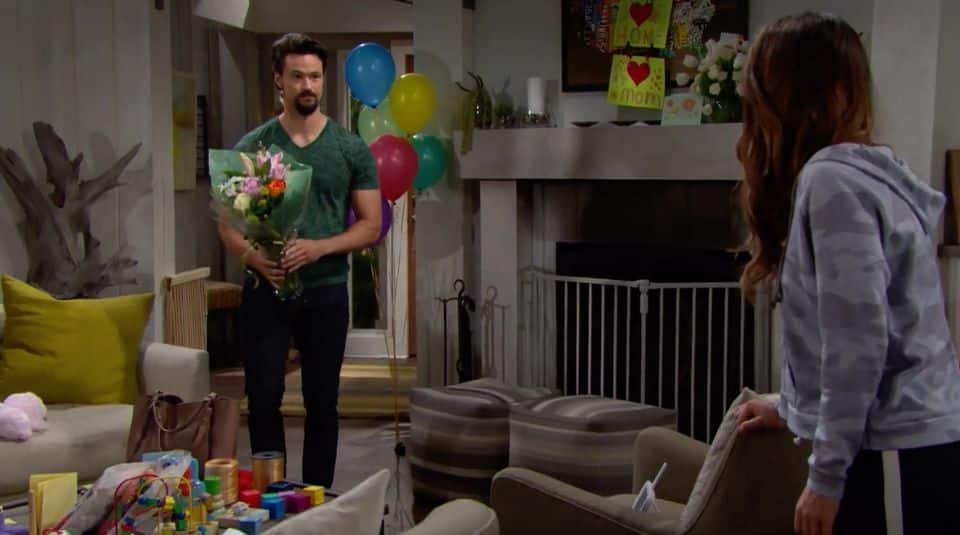 Episode 7889 - Monday, 14th of September 2020
Steffy heads over to Bill's house and proposes a deal that will make her have the power in her life, and when Liam gets home, he realises that Steffy is not home. On the other side, Justin informs Bil and Steffy that the agreement that they are getting into might cause them harm.
READ ALSO: Twist of Fate teasers: October 2020
Episode 7890 - Tuesday, 15th of September 2020
Ridge confronts Brooke about her reason to meet Liam, and this makes Hope open up about what happened. Brooke informs Liam that he should fight for his love for Hope; although Hope finds it difficult to please Ridge. Steffy and Bill sign their agreement, and Bill drives her home, ready to confront Liam.
Episode 7891 - Wednesday, 16th of September 2020
Steffy walks in, and Liam is ashamed of what she is wearing, and she pushes Bill in Liam's face and tells about the hurt that Liam has caused her. Brooke interrupts a serious conversation between Hope and Ridge, and she forces Ridges to apologise and make amends for his actions. Wyatt discovers something about Steffy and Bill, and it leaves him in shock. Later, Liam asks Steffy to forgive him, although he asks her for something that she might not be able to give him.
Episode 7892 - Thursday, 17th of September 2020
Ridge realises that Steffy is wearing Bill's necklace and this makes him gutted, and Bill informs Wyatt about his plans to marry Steffy. However, Wyatt tries to make him understand that by marrying her, he is going to lose Liam forever. Liam opens up to Hope about how complicated the situation is with Steffy, who informs Ridge about her deal with Bill.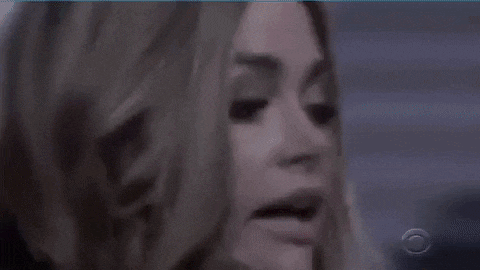 Episode 7893 - Friday, 18th of September 2020
Ridge opens up about his derision towards Liam regarding how he treated Steffy, and Bill asks her to go to his house. He gives her a precious gift and a nursery for Kelly. Later, he informs her about his intention to marry her immediately. Hope and Brooke disagree on their speculations regarding the outcome of the situation, and Ridge talks to Liam to try and stop Steffy from getting married to Bill.
READ ALSO: Road to Destiny teasers: August 2020
Episode 7894 - Monday, 21st of September 2020
Ridge informs Liam about Steffy's intentions concerning her getting married to Bill, and Bill puts pressure on her to marry him. Brooke and Ridge disagree about how they are handling the situation at hand, and Steffy stops all the drama revolving her when she chooses the person that she loves.
Episode 7895 - Tuesday, 22nd of September 2020
Liam and Wyatt surf at the beach house as Liam tries to find a solution to his problem. Xander unexpectedly shows up at Zoe's apartment to ask her to leave Los Angeles, although he is gutted when he finds her in a bikini. Maya asks Emma whether Xander's ex-girlfriend is a threat to her, and Steffy addresses the question on the future of Forrester Creations.
Episode 7896 - Wednesday, 23rd of September 2020
Steffy reaches out to Liam and informs him of the good news, and Ridge gets annoyed when Brooke asks Hope to eavesdrop the conversation between Liam and Steffy. Thorne startles Xander when he offers Zoe job opportunity as a model at Forrester Creations, and Zoe accepts the job offer and hugs Xander.
Episode 7897 - Thursday, 24th of September 2020
Hope finds it hard to hide her excitement as she shows off her engagement ring to Brooke. Meanwhile, Liam opens up to Steffy about his displeasure with Steffy's move to give Hope a sentimental gift that she is not supposed to possess. Emma confronts Zoe and asks her to leave Los Angeles, and Liam engages Hope in a conversation to determine what the issue could be. This conversation helps Liam identify what he wants.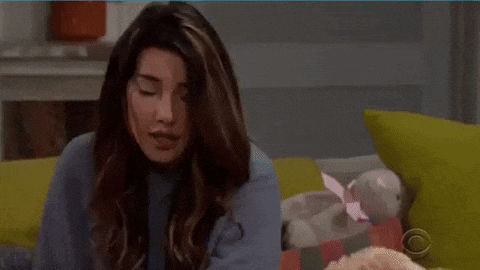 Episode 7898 - Friday, 25th of September 2020
Emma tries to get Xander to be on her side on the issue regarding Zoe, and when he fails to do so, she gets upset. Steffy reveals the outfits that she will be modelling in. Meanwhile, Hope and Liam solidify their engagement and commit themselves to live a happy life.
READ ALSO: Isibaya teasers: September 2020
Episode 7899 - Monday, 28th of September 2020
Bill is shocked when Liam visits him, and Thorne informs Hope about his decision to hire Zoe as a model. She worries about how things will be for Emma and Xander. Later, Xander and Zoe get cosy, and Liam and Bill feel the pain of the words that they hurled at one another. Steffy opens up to Ridge about her pain.
Episode 7900 - Tuesday, 29th of September 2020
Emma opens up to Hope about the fears that she has regarding Zoe, and Pam overhears the conversation and asks Hope to fire Zoe. Zoe tries to blackmail Xander by telling him that Emma is not as sweet as she is trying to portray herself, and Ridge commends Steffy for the decisions that she is making. Later, Maya reveals sensitive truths about Emma that leave Xander gutted.
Episode 7901 - Wednesday, 30th of September 2020
Maya and Thorne gang up and confront Zoe, and she persuades Xander to take care of the situation regarding Emma and Zoe. Brooke hands Ridge a gift, and Steffy and Hope share a moment.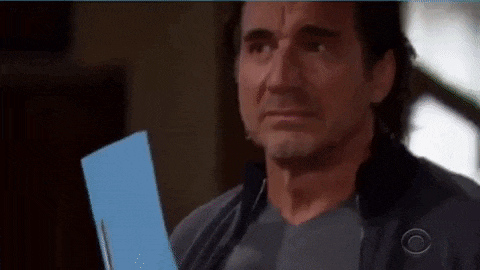 Liam
Liam gets caught up in a love triangle as he tries to keep the two women in his life. In the process, he ends up losing Steffy to Bill. He chooses to stick with Hope, although he is not impressed by what Steffy is up to. Later, he makes up his mind to build his relationship with Hope.
Steffy
Steffy feels betrayed when Liam lies to her and gets cosy with Hope. Out of rage, she gets into an agreement with Bill to get back at Liam. However, Bill reveals a different motive as he wants to marry her. Will she regret making this choice?
The Bold and the Beautiful teasers for September 2020 are proof of how intense the plot of the show is. If you wish to find out more details about how the drama will go down, be sure to tune in to Eva every weekday at 17h30.
READ ALSO: Lithapo Teasers: September 2020
Briefly.co.za recently published exciting details of Lithapo teasers for September 2020. If you have not checked them out, you ought to do so!
Lithapo teasers for September will prepare you for the events of the show. You will be bummed by what will happen to Kabe and how Nolo will find himself in a mess. You will also be gutted by what Senzo has been up to.
READ ALSO:
Scandal! teasers: September 2020
Uzalo Teasers: September 2020
Getroud met Rugby Teasers - September 2020
Source: Briefly News