Who is Andrea Pirlo? Pirlo is an Italian businessman and professional soccer coach who is in charge of the Serie A giants Juventus FC. He is a retired midfielder, known for his excellent skills while playing for the Italian national team as well as Juventus FC.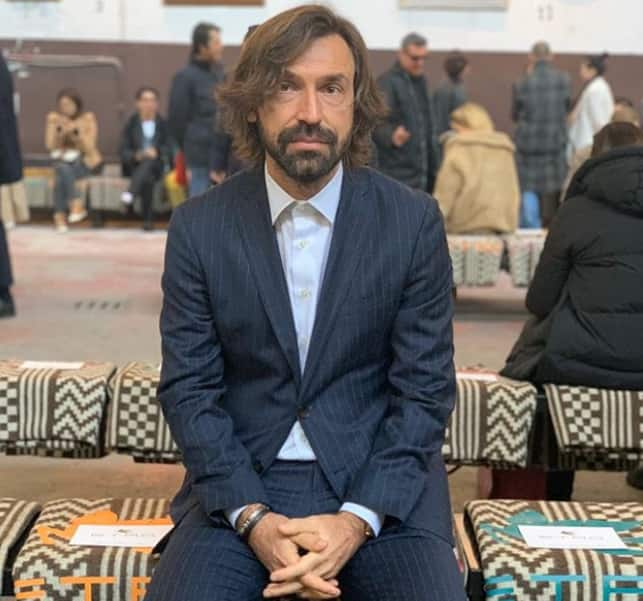 Andrea Pirlo used to terrorize opponent defences with his technique, vision, and creativity on the ball from the midfield to break opposing plays and initiate attacks from his deep-lying role. Considered one of the greatest of all time, it is not a surprise that Andrea won numerous accolades, including a FIFA World Cup in 2006. Here are more exciting details about the ex-footballer.
Andrea Pirlo profile summary
Official name: Andrea Pirlo
Nicknames: Architetto/il professore/Mozart/Maestro/the metronome/King of Cool
Date of birth: May 19th, 1979
Place of birth: Flero, Brescia, Italy
Andrea Pirlo age: 41 years old as of 2020
Nationality: Italian
Facebook: @andreapirlopaginaufficiale
Twitter: @pirlo_official
Instagram: @andreapirlo21
Andrea Pirlo height: 1.77 m (5 feet 10 inches)
Occupation: Football coach and businessman
Famous for: Playing midfield for Italian national team and Juventus FC and then managing the club after retirement
READ ALSO: Who is Orlando Pirates coach, Kjell Jonevret?
Andrea Pirlo biography
Andrea and his brother Ivan are the sons of Luigi Pirlo and Livia Gatta. Andrea Pirlo father, Luigi, was a businessman who founded a steel company called Elg Steel in Brescia back in 1982. Andrea still has a stake in the successful family company, so wealth was something he already possessed even before success in soccer.
Andrea Pirlo career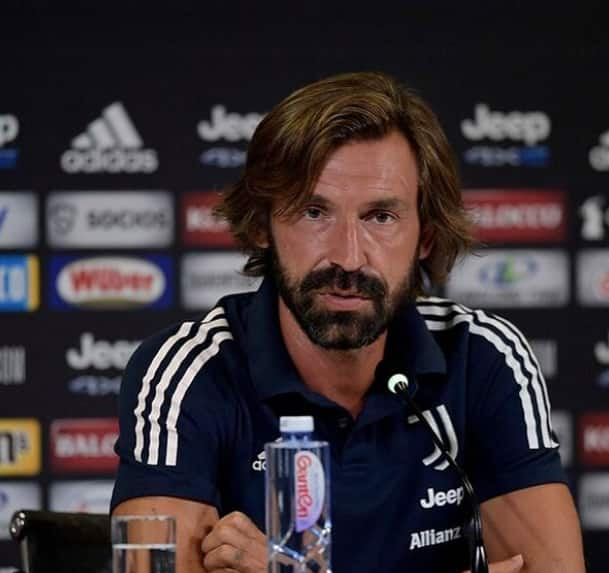 Pirlo started his playing career with the Flero youth team before proceeding to Voluntas and then Brescia in 1994. He made his Serie A debut in 1995 while at Brescia at the age of 16 years, making history as the youngest player in the club's history to play in the league. He joined Inter Milan after putting in good performances, but he did not make much of an impact to be in the first squad. He was, however, greatly influenced by Lothar Matthäus and Roberto Baggio.
In the 1999/2000 season, Inter loaned him to Reggina. After three seasons at Inter, he left the club to join AC Milan in 2001. At the club, he started making massive steps that developed him into the midfield maestro and architect that he became known for globally. With the club, he won several accolades, including the Serie A title, Coppa Italia, the UEFA Super Cup, and the UEFA Champions League.
Why did Pirlo leave Milan? In 2011, he left Milan because the coach's tactics did not suit him and joined Juventus on a free transfer on an initial deal that ran to 2014. He stayed with Juventus until 2015 when he joined the MLS outfit New York City FC. With Juventus, he enjoyed an illustrious career laden with trophies, including four Serie A titles. He did not win the UEFA Champions League with the club, with the closest being a final.
Pirlo did not have much success in the MLS, with the club failing to qualify for the 2015 MLS Cup Playoffs. This failure did not just fall on him because the club also had other proven winners such as Frank Lampard and David Villa. Despite the defeat, Pirlo made history by becoming the first MLS player to be nominated to the FIFPro World XI.
Stats
His club, season, total appearances, and goals in the league, cup, continental and other competitions are:
Brescia: 1994 to 2001- 59-6
Inter Milan: 1998 to 2001- 40- 0
Reggina (loan): 1999 to 2000- 30- 6
Milan: 2001 to 2011- 401- 41
Juventus: 2011 to 2015- 164- 19
New York City: 2015 to 2015- 62-1
In all of his career, he has made a total of 756 appearances and scored 73 for his clubs. On the international level, Pirlo played for the Italian team at several levels, including the U15, U16, U17, U18, U21, and the senior squad alongside legends like Gianluigi Buffon. He represented the country at various competitions, including the Olympics, the FIFA World Cup, Euros, Confederations Cup, and Friendlies. Between 2002 and 2015, he made 116 appearances for his national team and scored 13 goals.
Awards and recognition
Pirlo features in the football video game, FIFA 20, as one of the new Ultimate Team Icons. In 2016, his jersey was the highest-selling MLS shirt. Other than being the 2006 FIFA World Cup Man of the Match and Top Assist Provider, his recognition includes:
2000- UEFA European Under-21 Championship Top Scorer
2000- UEFA European Under-21 Championship Golden Player
2006, 2007, 2009, 2012, 2013, and 2015- IFFHS World's Best Playmaker
2007- UEFA Super Cup Man of the Match
2007- FIFA World Player of the Year: (7th place)
2011 and 2012- Serie A Top Assist Provider
2012 and 2015- UEFA Best Player in Europe Award
2012- Serie A Midfielder of the Year
2012, 2013, and 2014- Serie A Footballer of the Year
2017- Juventus Greatest XI of All Time
2019- Italian Football Hall of Fame
His orders include:
2004- 5th Class/Knight: Cavaliere Ordine al Merito della Repubblica Italiana
2006- 4th Class/Officer: Ufficiale Ordine al Merito della Repubblica Italiana
When did Andrea Pirlo retire?
After struggles with fitness, while playing in the MLS for New York City FC, Pirlo decided to retire in 2017 at the age of 38 years. Even in MLS, his style of play and brilliance ware evident for all, which earned him the nickname "King of Cool."
Where is Andrea Pirlo now?
In August 2019, Pirlo joined the UEFA Pro Licence courses at Coverciano for a coaching license. On July 30th, 2020, he was given the job to manage Juventus U23 in Serie C. Less than two weeks later, Pirlo was appointed as the head of the senior team.
The appointment came after the dismissal of Maurizio Sarri after Juventus were beaten by Lyon in the Champions League. The Andrea Pirlo coach appointment will see him manage football greats like multiple times Ballon d'Or winner Christiano Ronaldo. With his current coaching role, the Andrea Pirlo Juventus team is undoubtedly one to watch in the coming season.
Other than matters of soccer, Pirlo is a wine connoisseur with a vineyard in Italy. Andrea Pirlo's vineyard produces about 15,000 to 20,000 bottles annually. He also wrote an autography, I Think Therefore I Play (Penso Quindi Gioco) with Alessandro Alciato in 2013. He participated in the 2014 Match for Peace at Stadio Olimpico where all proceeds went to charity.
Andrea Pirlo net worth
What is Andrea Pirlo worth? Andrea Pirlo is worth a cool £38m (€42m/$50m) that he got from his playing career, investments, sponsorships, and endorsement deals. As the head coach of Juventus for two years, he makes about £7.5m (€8m/$9.8m) annually. Reports also state that there are winning bonuses in the contract that could bring his earnings up to £16m (€18m/$20m) over the duration of his contract.
READ ALSO: Steve Komphela biography: age, nationality, children, wife, education, teams coached, interview, memes, book, Instagram, and latest news
Andrea Pirlo wife
The Italian legend was married between 2001 and 2014 to his ex-wife Deborah Roversi. The couple got two children, son Niccolò and daughter Angela, who were born in 2003 and 2006 respectively. After the divorce, he was romantically involved with stunning girlfriend Valentina Baldini, who had twins (Leonardo and Tommaso) on July 7th, 2017.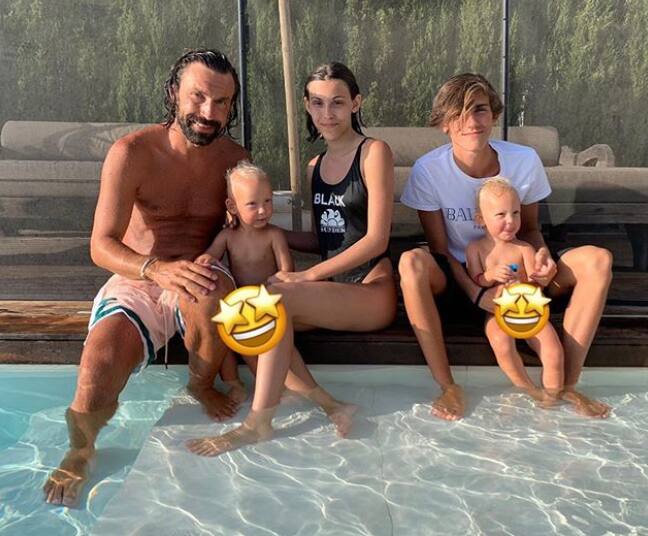 Andrea Pirlo latest news
The biggest news around the legend is the headache that he faces with his current squad and the pressure that comes with it. Juventus have spent big money to bring top talent from the globe and desperately wants to win the Champions League. Key to that will be how Pirlo manages Christiano Ronaldo. Reports already emerged that Pirlo has put some players, such as Gonzalo Higuain, on sale as the shakeup continues.
Some called him "The Architect" for his skill on the ball and ability to dictate play, but that phase of Andrea Pirlo's life is over. As he focuses on his managerial career at such a massive club, it will be interesting to see if he has the Midas touch. We wish him all the best in the next phase.
READ ALSO: Top 10 highest paid PSL coaches in South Africa 2020
Did you know that one can earn handsomely from coaching? About three months ago, Briefly.co.za shared the list of 10 highest paid Premier Soccer League coaches in SA. Top on the list is Mamelodi Sundowns' manager, Pitso Mosimane, with a salary of between R700,000 and R800,000.
Others include Peter James Butler, Dan Malesela, Kjell Jonevret, Steve Komphela, and Gavin Hunt. Indeed, coaching expertise is key in any sport because these experts determine who will play and how the game will be tackled to win. Therefore, they deserve to earn these high amounts that will motivate them to strategize better for the success of their teams.
READ ALSO:
Augustine Mulenga bio: age, nationality, daughter, stats, salary, cars, profile
Lazarous Kambole bio: age, height, family, goals, stats, salary, videos, profile
Anthony Akumu bio: age, family, stats, videos, salary, jersey number, profile